Yingluck's official, but who will call the shots?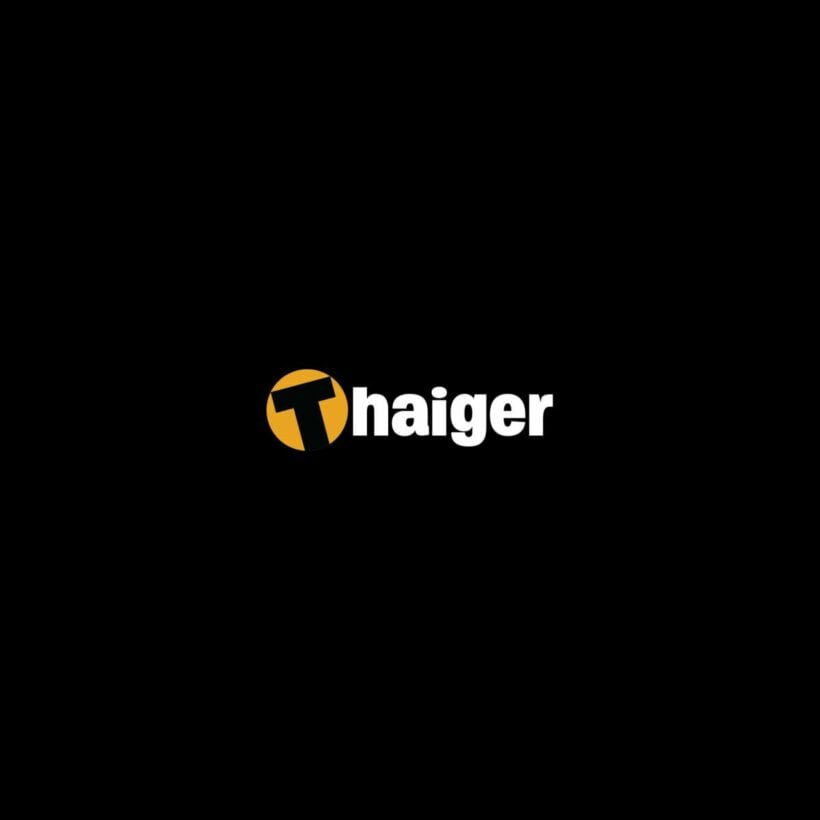 BANGKOK (The Nation): Officially, only Yingluck Shinawatra, confirmed as Thailand's new Prime Minister today, and Yongyuth Vichaidit, her Pheu Thai party's leader, have the final say on who is to be included in the Cabinet.
Unofficially, nobody is quite sure who will call the shots.
Most reports in the media seem to ignore the party's official version. So far, every story in the popular press about who's expected to be in the Cabinet line-up has invariably referred to whoever Yingluck's older brother Thaksin might want in or out.
We are also being treated to a series of reports that Pheu Thai MPs have been shuttling between Bangkok and Dubai or Brunei to see deposed former prime minister Thaksin.
Yingluck says that these were purely social gatherings. Banharn Silpa-archa, the de facto leader of Chat Thai Pattana, a party in the Pheu Thai coalition, says he went to Brunei to look at some wild animals for his personal zoo. His meeting with Thaksin was just an incidental event. Everybody else, of course, knows what Banharn was up to.
Most Thais either shake their heads or smile knowingly over these official stories about who is really making the decisions on the composition of the new government. Yingluck knows that the public knows what she knows to be the truth. But, perhaps for the sake of national harmony or Thai politeness, nobody has really taken her to task on that.
What's the point of arguing over the obvious?
But can this national game of pretense withstand what is likely to be sustained scrutiny?
Yingluck will have to be a real super-woman to be able to continue to convince the whole country that she can run the new government without interference, direct or otherwise, from her brother in Dubai.
Of course, as the country's first female premier, Yingluck should be given a chance to prove that she can live up to the public's expectations. There is no turning back for her. It is a hard, cold political fact that even if it is accepted that she was placed in the No 1 slot of the Pheu Thai party list by Thaksin to begin with, the name of the game that she has decided to play is: "I am in charge, and nobody else."
That means that no matter who makes the final decisions on the shape of the new government, it's Yingluck the prime minister who will have to answer to the Thai public. The buck stops at her desk at Government House – and from Day One she can't claim to be "just a clone" anymore.
The Thai public appears ready to give her a chance to prove that she is up to the task.
She has started off well. It took her only 49 days in politics to rise to the top. She has charm. A total of 15.7 million votes were cast mainly because she was carrying the party's flag.
She offers the country a "new, fresh face" in politics. She has the legitimacy and she has been given an overwhelming mandate to show that she can solve the country's many problems.
Yingluck has promised to deliver at least five programs:
National reconciliation;
The highly controversial 300-baht-a-day minimum wage;
A 15,000 baht monthly starting salary for new university graduates;
Free tablet computers for all students throughout the country; and
Support for higher farm prices.
Whether she was instrumental in drawing up these election pledges, or whether she really believes they are realistic, isn't the point.
She probably didn't plan her life this way, but now she has no choice but to carry the torch. Whether or not she chose this path and whether she is really in control of all the issues that a prime minister is supposed to tackle is now immaterial. Her first major challenge is to prove her critics wrong, particularly those who have already begun to say that she will be there for no more than six months.
The irony is hard to miss. Pheu Thai's landslide victory in the July 3 election was no doubt attributable in no small measure to Thaksin's popularity. But once the real task of governing begins under Yingluck, more and more people are concerned that Thaksin may serve as an obstacle rather than a boost for his own anointed substitute.
— The Nation
Want more from the Thaiger family?
📱 Download our app on Android or iOS for instant updates on your mobile
📧 Subscribe to our daily email newsletter
👍 Like/Follow us on Facebook
🔔 Subscribe to or Join our YouTube channel for daily video updates
Phuket tightens restrictions: No parties, no visits from friends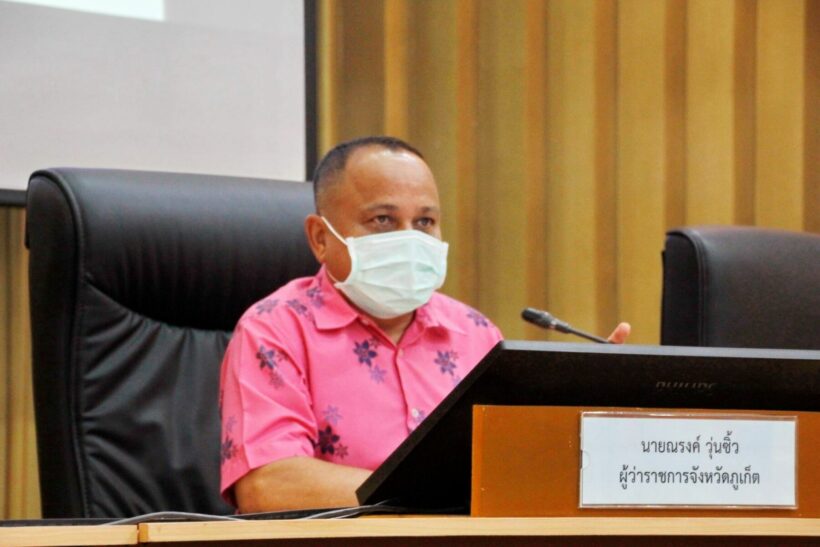 No, your friends can't come over. No parties. No drinking with friends. No large gatherings. As part of Phuket's efforts to stop the spread of Covid-19, local authorities have tightened restrictions and say friends are not allowed to gather at private homes.
"No parties of any kind allowed… No house party, no friends gathering in the residence."
Along with temporary closures of some businesses and venues, the order says, parties involving alcohol are banned and gatherings of more than 30 people are banned. The only gatherings allowed are religious ceremonies like weddings and funerals.
Foreigners who violate any of Phuket's disease control measures could be deported and lose their permission to stay in Thailand. On Sunday, 2 British men in Phuket were each fined 6,000 baht for having a "party." Only 6 people were gathered at the home. Police from the Cherng Talay station came by the home after a call from a neighbour.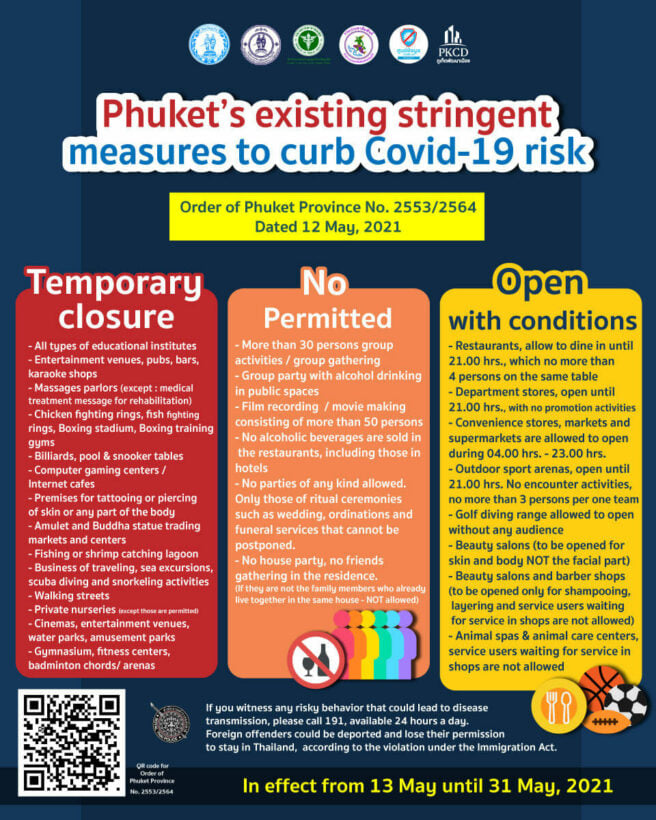 Want more from the Thaiger family?
📱 Download our app on Android or iOS for instant updates on your mobile
📧 Subscribe to our daily email newsletter
👍 Like/Follow us on Facebook
🔔 Subscribe to or Join our YouTube channel for daily video updates
3 organisers of Phuket's Kolour superspreader event charged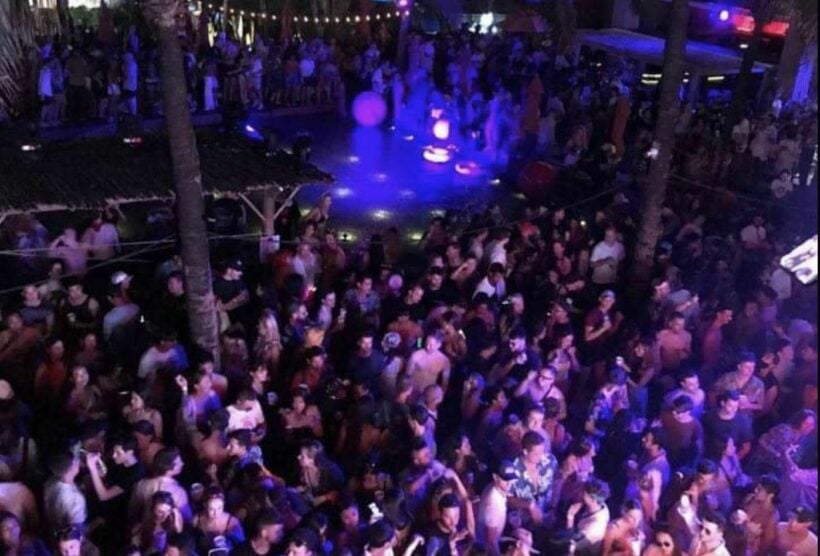 As Thailand still wrestles to control the third wave of Covid-19, much of which stems from entertainment venues in Bangkok and a massive party in Phuket, Patong police announced that the managers of the Phuket venues that hosted the Kolour superspreader event will be charged under the Emergency Decree. The case report was filed with the public prosecutor yesterday according to the Patong police chief, confirming that 3 people will be prosecuted for the event.
The Kolour Beachside Festival was held April 2 and 3 with events at Café Del Mar Phuket in Kamala, and Shelter Phuket Dance and Night Club and Illuzion Nightclub, both in Patong. Before the festival, Phuket had gone more than a hundred days without any new Covid-19 infections, but by April 7 the Phuket provincial Public Health office announced 8 new infections, half of which had been at the Kolour parties. In the following weeks, officials plead for attendees to be tested as infections spread.
Charges were delayed in being filed to the Phuket Public Prosecutor's office as a special investigation committee was ordered to be created to oversee the investigation at the request of Region 8's Police Commander. That committee brought together officials from various law enforcement in the area including the Patong Police, Kamala Police, Phuket Provincial Police, and the Region 8 Police to investigate the Kolour event before anyone was charged.
The manager of Café Del Mar, along with the managing director and the manager of Shelter and Illuzion, which are under the same management team, will be charged for the Kolour festival violating Thailand's Emergency Decree that was declared to help protect the country from Covid-19 outbreaks. A breach of the Emergency Decree can be held liable for up to 40,000 Baht and 2 years in jail under Section 9 of the Decree.
The latter 2 are also facing charges of operating an unlicensed entertainment venue. This carries the possibility of another year in prison and a fine of up to 60,000 baht, in accordance with Thai Law under Section 26 of the Entertainment Place Act.
SOURCE: The Phuket News
Want more from the Thaiger family?
📱 Download our app on Android or iOS for instant updates on your mobile
📧 Subscribe to our daily email newsletter
👍 Like/Follow us on Facebook
🔔 Subscribe to or Join our YouTube channel for daily video updates
Phuket woman impaled by steel rod in motorbike accident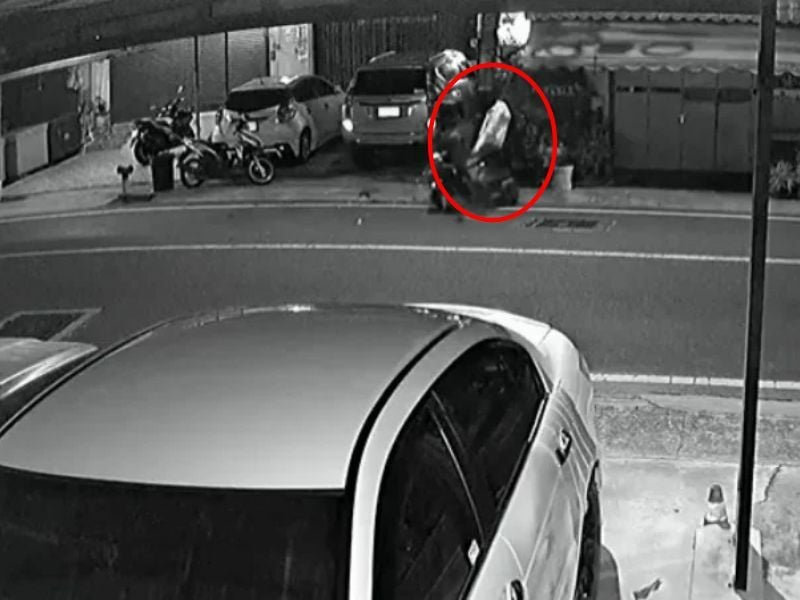 Police were called to the scene of a gruesome motorbike accident just after midnight in the Kathu area of Phuket, where a woman was impaled by a steel rod. The 34 year old woman crashed her motorbike into a concrete power pole on Wichit Songkram Rd between the Kathu Shrine and Kathu Municipality. rescue workers responded, and together with police, they arrived to find the woman still hanging from the power pole.
Khanuengnit Onoaun was driving a black and pink Honda Click motorbike and may have been speeding just before being impaled by the rod on the electric pole. Her motorbike was lying nearby the pole with significant damage to the front of the bike and the front wheel.
CCTV footage recovered from the scene suggest that the woman may have fallen asleep and crashed into the power pole. The pole had steel rods protruding from its side that utility workers use to climb when service or repairs are needed to the electrical lines, which is what impaled her when her motorbike hit the pole.
The metal rod pierced the woman's upper chest and went all the way through her body with about 2 inches exposed on the other side of her as she hung from the pole. Rescue workers could not remove her from the steel rod at the scene of the accident safely and instead chose to cut the rod to take her off the electric pole and into an ambulance. Cutting through the steel took about 5 minutes for the rescuers.
She arrived and was admitted into Vachira Phuket Hospital with the metal rod still impaled through her chest. The hospital had no updates about the woman's condition after her motorbike crash other than that she is alive and receiving treatment currently. The police plan on questioning her once she has had time to recover and investigating the incident further if necessary.
SOURCE: The Phuket News
Want more from the Thaiger family?
📱 Download our app on Android or iOS for instant updates on your mobile
📧 Subscribe to our daily email newsletter
👍 Like/Follow us on Facebook
🔔 Subscribe to or Join our YouTube channel for daily video updates