Vegetarian festival sponsors upset Chinese residents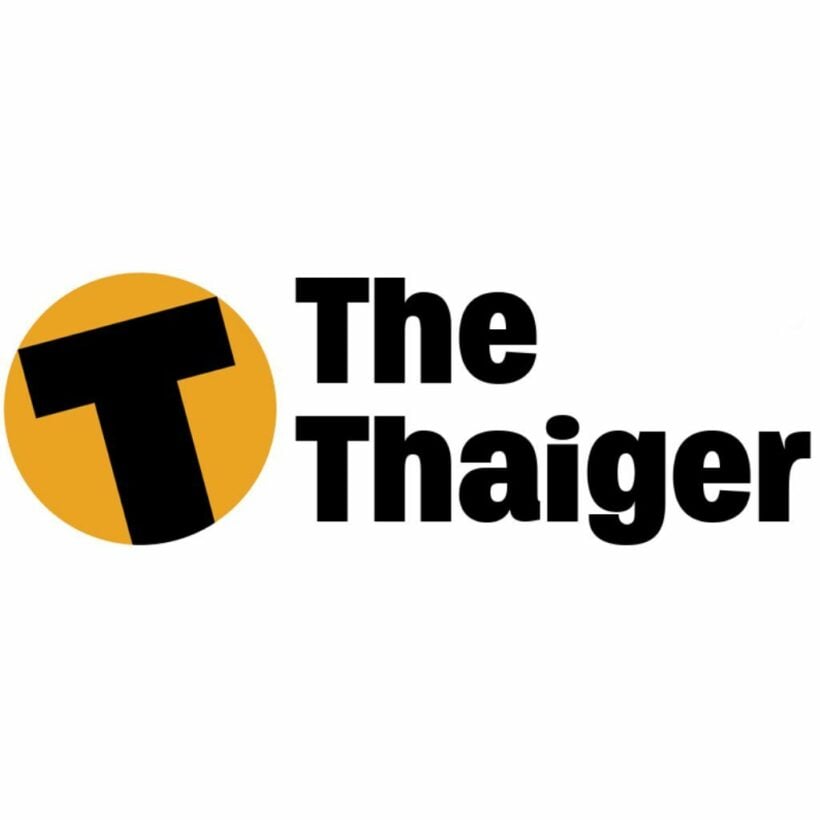 PHUKET TOWN: Phuket's native Chinese residents are unhappy that two private companies involved in organizing the annual Vegetarian Festival seem to be commercializing this traditional event. Amnuay Sa-nguannam, Vice Governor of Phuket, chaired a committee meeting yesterday at Phuket Provincial Hall to discuss the festival's plans with representatives from government offices, private organizations, and Phuket's Chinese shrines. At the meeting, Narong Hongyok, a well-known Phuket businessman, spoke on behalf of shrine representatives. Expressing the group's dissatisfaction, K. Narong said, "This year two private companies, The Vision Zone Co Ltd and Phuket Creation Co Ltd, are using the festival as a marketing tool for their own benefit." The Vision Zone and Phuket Creation market similar food products, including soybean milk, instant noodles and soy sauce. "Both companies are trying to gain market share by sponsoring the festival – they want their product logos to be displayed along the street," continued K. Narong. But an even bigger problem, he said, is that Phuket Creation was trying to register information about the Vegetarian festival for use on their website. Phuket Creation recently registered the copyrights to the festival's history, which it plans to put on the company's website, www.phuketfestival.com. Anyone wishing to use information contained on the website must first get the company's permission. Kochatach Chantacham of Phuket Creation told the organizing committee that the Phuket Cultural Center had approved the material on their website. But one shrine representative (who asked not to be named) said, "It is totally improper for any particular company to have copyrights to the Vegetarian festival." He also pointed out that, "Since the festival's beginning, each shrine has held slightly different ceremonies. These have been passed down through successive Chinese generations and no shrine has ever had copyrights to the festival. "They have the right to carry out ceremonies based on their beliefs, and no one has the authority to say what's the right or wrong version of the festival." Along these lines, K. Narong added, "We have respectfully handed this festival down from generation to generation for 109 years. Never before has information about the festival been used for commercial purposes, or been inaccessible without first having to get someone's permission." Vice Governor Amnuay said that he would bring this issue to the appropriate authorities to clarify whether Phuket Creation has a right to copyright festival information.
Keep in contact with The Thaiger by following our Facebook page.
Never miss out on future posts by following The Thaiger.
Phuket national park officer fired over peeping Tom incident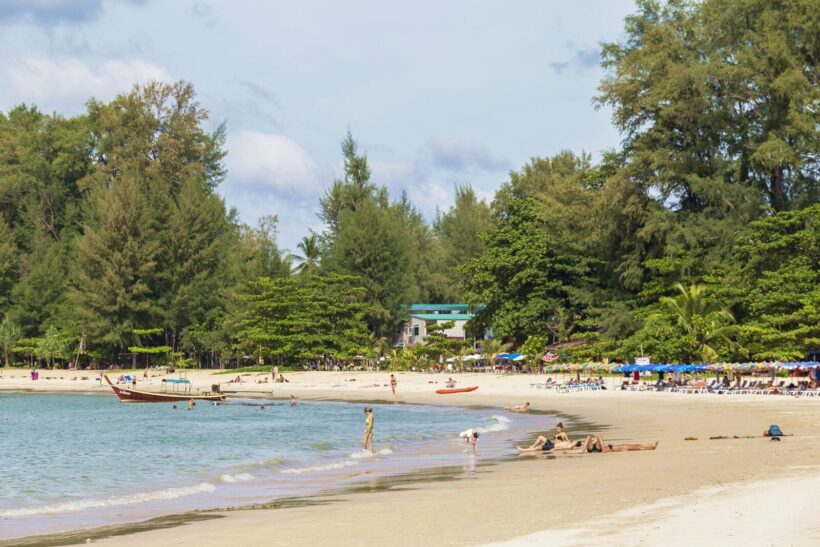 A national park officer has been fired after being accused of spying on a woman in the public toilet on January 17 at Phuket's Sirinath National Park. 28 year old Abdulrama Mahaderi, was accused by a woman named Sopita and her boyfriend Panupong Rungrueng of climbing a wall that separates the men's and women's sections of the toilet at Nai Yang beach in order to look at Sopita. Abdulrama allegedly also had his mobile phone in his hand.
Sirinath National Park Chief Pramote Kaewnam confirmed that an investigative committee had spoken to witnesses and determined that Abdulrama was guilty of "misbehaviour and improper actions."
Pramote confirmed that Abdulrama's employment contract was then terminated, effective last Wednesday, 3 days after the incident allegedly took place. On its Facebook page, the Sirinath National Park made a post about the incident.
"It has caused disgrace to the Department of National Parks, Wildlife and Plant Conservation and affected the image of the overall department."
Sura Lertthaisong of Sakhu Police confirmed that Abdulrama would be facing charges and that he was currently investigating whether a charge of "bullying in public" under Section 397 of the Criminal Code would be appropriate.
Abdulrama had previously posted on the official Sirinath National Park Facebook page that his understanding was that no charges would be pursued by Sopita and Panupong.
"The tourists told me that they did not want to press charges. They just told me that they did not want me to do anything like this again."
But after Panupong posted a photo of Abdulrama, detailing his alleged indiscretion on social media, others came forward with similar accusations.
"One group of women said that they were also spied on by this man on the toilet wall 2 months ago, but they did not report it and did not press charges – and the truth faded away as if nothing ever happened."
SOURCE: The Phuket News
Keep in contact with The Thaiger by following our Facebook page.
Never miss out on future posts by following The Thaiger.
Phuket wants Bangkok arrivals to skip quarantine to help tourism revenue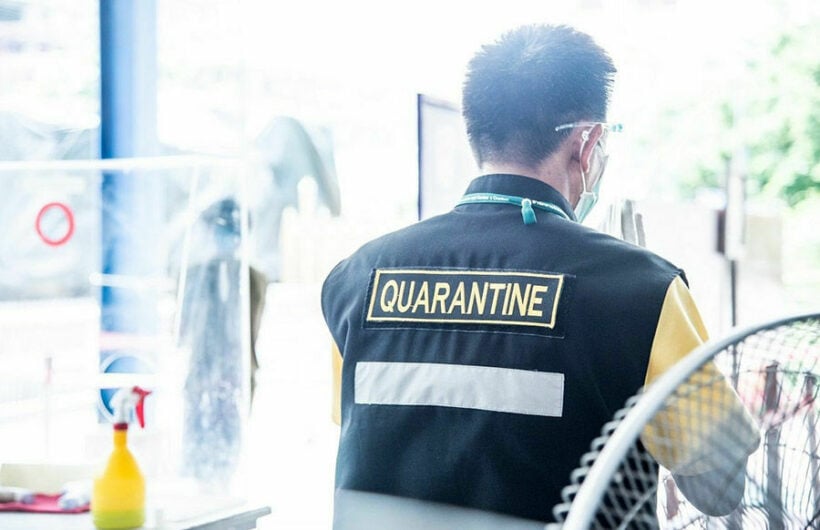 Phuket's tourism representatives are calling for an end to the mandatory quarantine levied at tourists arriving to the province from Bangkok. The tourism delegation have also told Phuket's provincial government to be prepared to start receiving international tourists starting in October.
According to The Phuket News, such a plan would include a requirement for all international travellers to Thailand to have the Covid-19 vaccine. By that time, it is expected that Phuket will have 70% of its population vaccinated, with the timeline possibly being sped up by the province planning to buy the vaccines with its own funds. Such a move would bypass the national government's timeline with the hopes of innoculating registered residents quicker. Governor Narong says such quarantine measures in place currently are preventing the province from profitting off domestic tourism.
"Phuket has been hit hard by the 2nd epidemic. Thai tourists do not come because they do not want to quarantine and follow the difficult steps to enter the province, not to mention there are no foreign tourists at this time."
In a meeting, the PTA President Bhummikitti, said the Covid-19 vaccine was "the last ticket and the last hope" for Phuket tourism, "because Phuket tourism has no way out at this time."
"Thai people are unable to travel due to the second outbreak, and foreign tourists are not to be mentioned at all. Vaccines are the hope of the Phuket tourism sector."
"The private sector wants to get clarity from the government whether we can follow this plan or not, because if it is left like this – open, close, lockdown and so on, as in the past – local businesses are all dead."
Bhummikitti pointed out that the government had promised to work with local industry on all matters related to Covid-19 and keeping the local economy alive. He said that the move would "allow tourism and the Phuket economy to be able to walk once more from having fewer Thai tourists."
Governor Narong said tracking systems will be in place when tourists do come back to the province.
"In order to ensure tourists that Phuket citizens as well as incoming tourists are safe from the Covid-19 virus, there will be a tracking system, and a fund established to be used as a remedy [sic] to help those affected if there is an infection from incoming tourists."
SOURCE: The Phuket News
Keep in contact with The Thaiger by following our Facebook page.
Never miss out on future posts by following The Thaiger.
Patong, Phuket Town, Chalong to fund residents' vaccination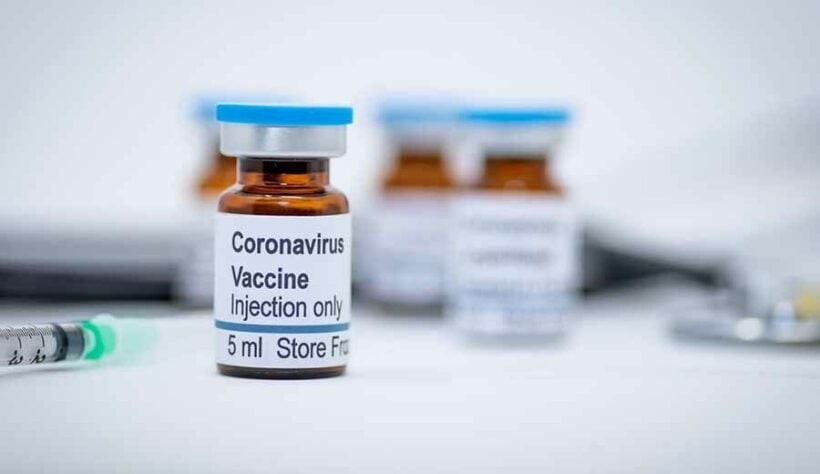 Patong and Phuket Town are planning to fund registered residents' Covid-19 vaccines, Thai and foreign, with the hope to speed up the inoculation process without waiting for the national government. The mayors of both cities say they have already allocated the funds to move forward with purchasing the vaccines after the government approves which ones may be used.
Like any other municipality in Thailand, the Covid-19 vaccine must be acquired from the Ministry of Public Health. A spokesperson says their office had yet to receive the news on how many doses of the vaccine Phuket could receive or in which order to vaccinate people.
"I don't want to wait in the queue to get the vaccine budget. Chalong people deserve to receive vaccines. They do not need to pay."
Chalong officials have confirmed that the Covid vaccines will be freely available to all people registered as living in Chalong Subdistrict, regardless whether the resident is Thai or foreign.
"There are about 20,000 to 30,000 people in Chalong. This includes everyone: Thais, migrant workers and other foreigners registered as living in Chalong, such as retirees and foreigners staying here for other reasons. They will all receive the vaccine."
Phuket City Mayor Somjai Suwansupana has also confirmed to The Phuket News that Phuket City Municipality will also administer free vaccines to the over 79,000 people living in Phuket Town. But he says only people who were registered as living in the city limits at the end of December would be eligible to receive the free vaccines. Chalermluck Kebsup, Mayor of Patong, is also following suit by offering free vaccines to registered residents.
"We deserve to get the vaccine quickly because Phuket is a tourism province, our people depend on tourism."
It has been 26 days since Phuket had any positive cases of Covid-19, but Chalermluck says a vaccine will curb worries of Covid spreading.
"The vaccine is our hope in stopping this fear. If local residents receive the vaccine as quickly as possible, I think people will be more confident in receiving domestic tourists. Then businesses can run."
SOURCE: The Phuket News
Keep in contact with The Thaiger by following our Facebook page.
Never miss out on future posts by following The Thaiger.