Understanding what AEC means for Phuket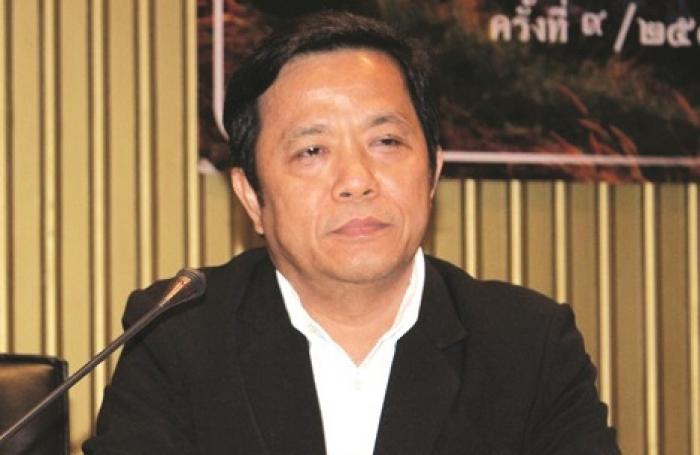 PHUKET: The feared impact the Asean Economic Community (AEC) will have on Thais in Phuket's tourism industry is unwarranted, said AEC Information Center Director Thitipasook Jaratjessada.
After years of anticipation and some delays, the AEC was officially launched on January 1, 2016. However, there are no changes to visa requirements or labor laws for citizens of member nations seeking employment in Thailand.
"At this stage, the opening of the AEC does not mean that Asean people can move to whatever country they want and start working without a visa or work permit. What we have now is a Mutual Recognition Arrangement (MRA) of Asean," Ms Thitipasook said. "I'm aware that there is a lot of misunderstanding about this. We have held seminars and done our best to inform Thai citizens, but they simply won't listen to us."
MRA only applies to a number of selected positions within eight professional fields, which were named as: engineering services nursing services, architectural services, surveying qualifications, accountancy services, dental practitioners, medical practitioners and tourism professionals. There are 32 job titles listed within the tourism professionals category, which includes positions in the hospitality industry.
Previously, there were only three ways in which a foreigner was legally allowed to work in Thailand: having up to 49 per cent investment in a company; being transferred from the headquarters of an international company; or being in a high-demand profession that was not reserved for Thais.
"The MRA is simply the recognition and standardization of certifications within these professional fields, among all Asean members. However, each country's individual laws and additional requirements for employment within their borders remain," said Ms Thitipasook.
Those wanting to work in a fellow Asean member nation must apply to the necessary government body, such as the Thailand Ministry of Tourism and Sports. The applicant will then have to obtain an 'MRA' certification, explained Ms Thitipasook.
Within the tourism professionals category there are three types of certifications, which are applicable for entry level positions, mid-level management or upper-level management accordingly.
"For example, in the past, Singapore might not have recognized a degree in engineering issued in Thailand. However, an applicant armed with the degree and the relevant MRA certificate will be
recognized as a qualified professional there," Ms Thitipasook said.
But not all of the eight professional categories have MRAs established yet.
"Please contact the relevant office for your profession to get further information," Ms Thitipasook said.
Phuket Tourism Association (PTA) Vice President Bhurit Maswongsa supported Ms Thitipasook's claims that Thais working in the hospitality industry had nothing to worry about.
"Free flow labor is just an ideological concept at this stage. It sounds beautiful. However, there are still numerous additional requirements put in place by each country to protect their citizens' jobs," said Mr Bhurit.
"This is not to say Thais should stop trying to improve themselves and develop important skill sets, such as English-language skills.
However, even if those with better English-speaking abilities do come to Thailand for work, they do not have local knowledge, Thai-language skills or the Thai-service mentality. There is nothing to be afraid of."
Nonetheless, a number of people the Phuket Gazette spoke to within the hospitality industry, or preparing to graduate from local universities, were worried.
"Even though I am studying in an international program, I am very worried about the AEC," said Sirikwan Apichatrakul, a third year hospitality management student at Prince of Songkla University (PSU), Phuket Campus. "I am afraid that labor from other countries will come and steal my job."
Another PSU hospitality student, Benjawan Chaichana, 21, shared Ms Sirikwan's concerns.
"I am especially worried about the Filipino people, who look Thai, but speak better English than us. If they come to Phuket, hotels will choose to employ them over us," she said. "However, I also have the opportunity to work in other countries. I am studying in an international program, so I am quite confident about my ability to work abroad."
Surin Pitsuwan, former secretary-general of ASEAN, affirmed that students such as Ms Benjawan had nothing to worry about.
"The AEC is an opportunity, not a disaster. We have opened up the labor market. Inside Thailand the market is 67 million jobs strong. Now, the market is more than 600 million – there are many more options and opportunities," Dr Surin said.
Some in the hospitality industry showed less concern about how the opening of the AEC might affect them, even though they were unaware of exactly what it meant for Thailand.
"I don't know much about the AEC and free-flow labor. However, I'm not worried," said Puttida Thanviset, a front office employee at Kata Rocks Resort & Residences. "Why should I be worried? I am a local. I know more about my country and province than a foreigner. My English is not that bad and I have almost two years of experience working in the hotel business. I think no one can steal my job."
Gochaporn Thongsrichan, a 23-year-old guest assistance service employee at the Royal Paradise Hotel and Spa Patong, concurred.
"We are Thai. We live in Thailand. There is no reason for us to be scared; the Thai government will protect us," she told the Gazette.
Phuket Employment Office Chief Pitool Dumsakorn pointed out that it was not a battle between foreign laborers and Thais.
"The AEC does not create competition; it allows the talents of nationals from other Asean nations to complement what is already here," Mr Pitool said.
"Thai people are always worried that foreigners will steal their jobs, but the foreigners just come to fill voids in the workforce.
"Most of the foreign workers coming here are skilled workers that are needed in Thailand so we can continue to improve as a nation."
Mr Pitool suggested that those who were concerned should focus on personal and professional development, especially with regard to learning English.
"It is hard to see any negative impact the AEC will have on Thailand at this stage. Each country has laws to protect its workforce. The only negative impact that we are now facing is that Thai people are not willing to learn about the AEC. They panic without knowing what the facts are," he said.
"Please remain calm, read, learn and improve yourself. Focus on improving yourself, and let the government continue to work hard to protect you."

— Kongleaphy Keam

Join the conversation and have your say on Thailand news published on The Thaiger.
Thaiger Talk is our new Thaiger Community where you can join the discussion on everything happening in Thailand right now.
Please note that articles are not posted to the forum instantly and can take up to 20 min before being visible. Click for more information and the Thaiger Talk Guidelines.