Tsunami evacuation drills in Rassada, Phuket City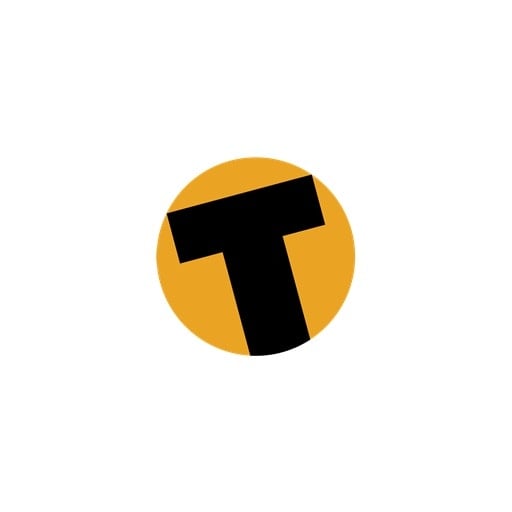 PHUKET CITY: The Department of Disaster Prevention and Mitigation (DDPM-Phuket) will hold two planned tsunami evacuation drills over the next two days. The first will be at Laem Tokkae tomorrow morning and the second at Saphan Hin and parts of Rassada on Saturday morning.

DDPM-Phuket Chief Aroon Kerdsom said the tests will be followed on July 25 by a regional testing of the entire National Disaster Warning Center (NDWC) system, which comprises some 100 satellite-linked, solar-powered siren towers in tsunami risk areas of the six Andaman Coast provinces.

The first drill at Laem Tokkae, in Rassada Village 3, home to a sea gypsy village, will be from 9 am to midday.

The second drill, on Saturday, will be organized by Phuket City Municipality and held from 8:30 am to 11 am. Residents of Kor Pai, Saensuk, Soi Saphan Hin and Plai Laam villages have all been asked to take part.

In both drills, the NDWC tsunami warning sirens will sound using "real" alarm signals activated via satellite from the NDWC control center in Nonthaburi, which will be followed by recorded warning messages in English, Thai, Japanese, Chinese and German, K. Aroon said.

That the warnings would be remotely activated was confirmed by Air Vice-Marshal Pakdeewat Watcharapanlop, who works at the NDWC.

In the regional testing, to be held from 9 am until noon on July 25, the DDPM-Phuket will oversee test of the entire provincial tsunami warning network, which it has divided into 10 zones in coastal areas across the island's three districts:

Muang District: 1. Ao Yon and other parts of Wichit; 2. Karon, Kata, and Kata Noi; 3. Nai Harn, Rawai, Koh Lone and Koh Racha; 4. Chalong Bay.

Thalang District: 5. Nai Yang; 6. Bang Tao and Ao Lepang; 7. Mai Khao; 8. Ao Por.

Kathu District: 9. Kamala; 10. Patong.

Patong, which has three warning towers, has been designated as the center of operations and media coverage for the testing, K. Aroon said.

The Patong towers fall under particular scrutiny. Donated by a consortium led by Bangkok-based TMS International (Thailand), they have not been audibly tested since they were retrofitted in 2006 by technicians from Raynart Corporation and its partners American Signal Corporation, which won a contract to install 62 towers in the region.

A regional test of the system scheduled for March 7 this year was scrapped at the last minute. Only the tower in Rawai was tested on that day, by DDPM-Phuket officials tapping a microphone nearby and listening to see if the tower's loudspeakers emitted any sound. They did, and the test was declared a success.

NDWC chief Dr Smith Dharmasaroja told the Gazette that April 7 testing had to be canceled at the last minute in order to avoid a public panic, because local authorities in some areas had not informed local residents.

The cancellation led to rumors that the satellite system used by the NDWC system was unreliable. Democrat Party deputy leader Alongkorn Ponlabutr in early May called on the Information and Communication Technology Ministry, under which the NDWC falls, to conduct a probe into the NDWC.

Dr Smith responded by assuring that all of the warning towers were in working order and were being silently tested on a regular basis from the NDWC center in Nonthaburi.
- Legacy Phuket Gazette
Phuket: Persistent Python vs Dog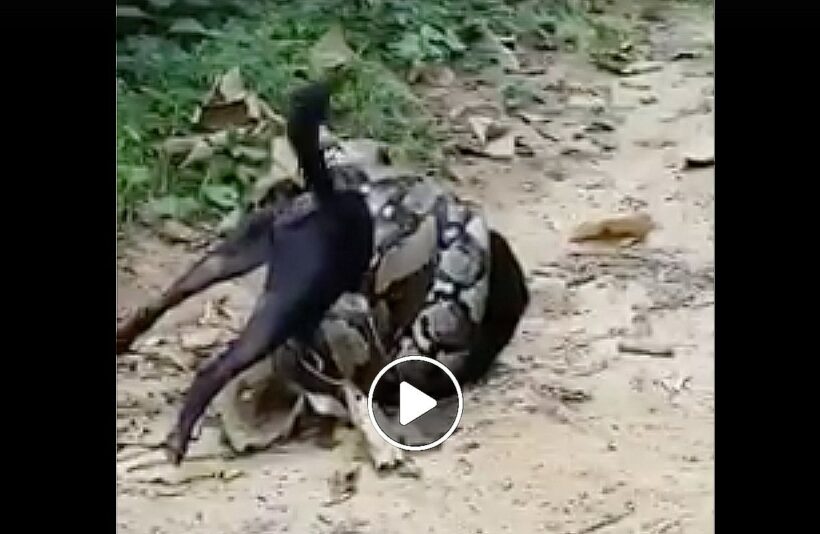 Today in Phuket.. Lucky dog. 😇.. My brother just told me this is actually at bangpae waterfall in Phuket.

Posted by Kim White on Thursday, June 21, 2018
Sansiri launches THE BASE Central – Phuket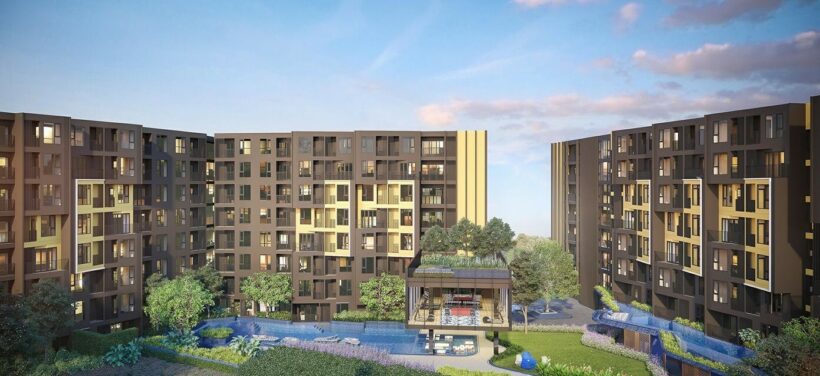 Sansiri launched another one of their 'BASE' branded condos with the launch of 'THE BASE Central Phuket'.
Quoting from their media release, "The design is influenced by an enchanting lifestyle where the native people and Chinese from across the seas come together to create the Peranakan culture under the new concept 'MARK MY BASE'."
Poomisak Julamaneechot, Vice Managing Director of the condominium development project, San Siri Public Company Limited says, "Sansiri has continued under The Base brand in Phuket by launching this new project 'The Base Central –Phuket' with a budget for construction 1,660 million Baht."
"The unique location at the heart of the island near Central Festival, and just one minute from the proposed new light rail station."
"The project is under the branding of 'Complete Your Living Experience'. The project will be available for initial registration and reservations on June 23-24 with prices starting from 1.99 million Baht."
Check out some more about the new project HERE. (In English and Thai)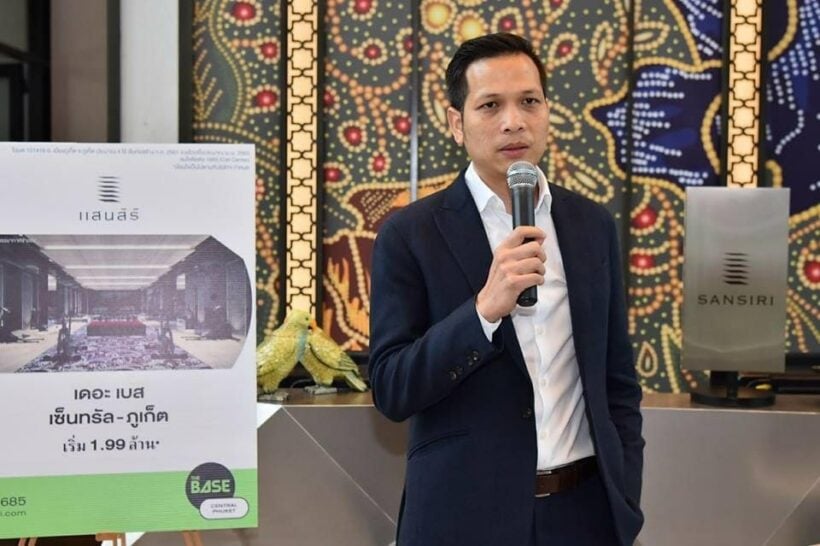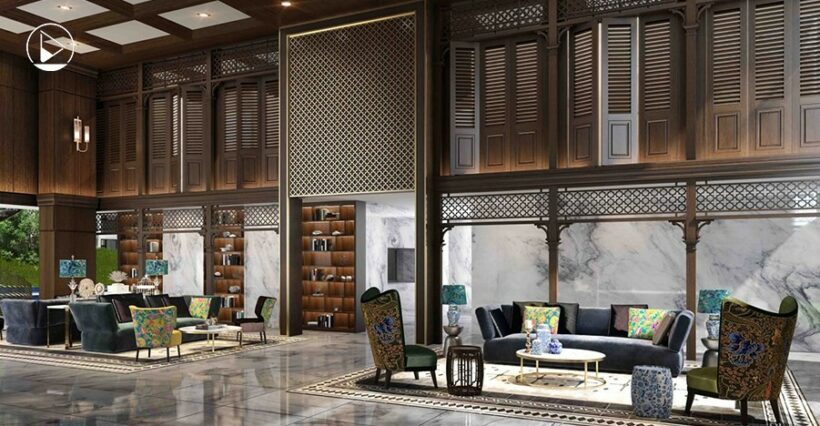 Phuket to hold Digital Innovation Summit 2018: Big Data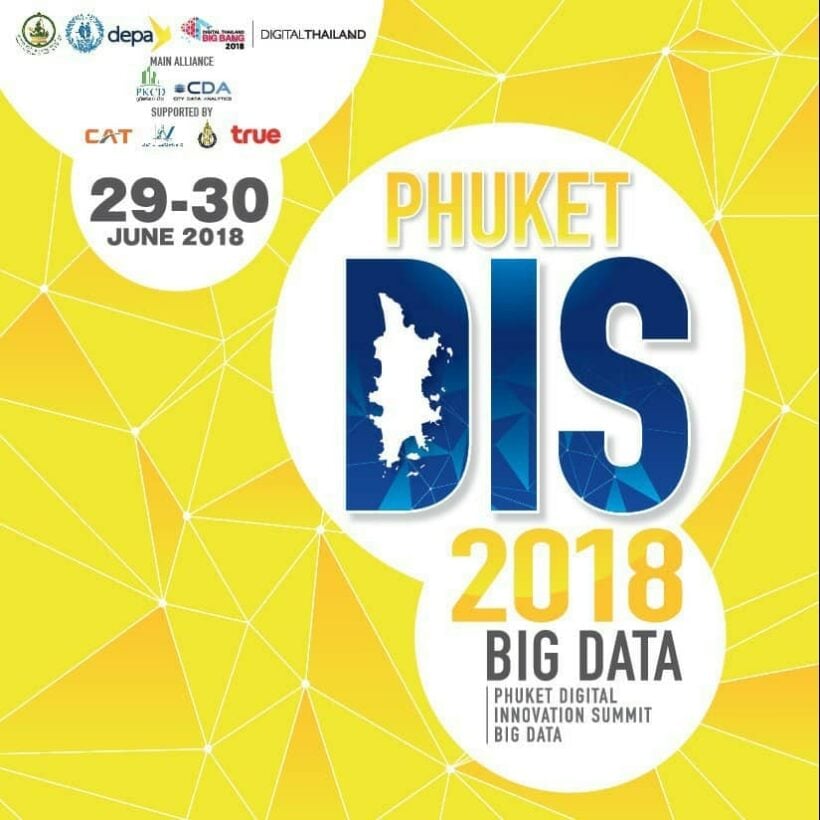 Digital Innovation Summit 2018.
The event will be held on June 29-30 from 10am to 6pm at Central Festival Phuket East (Home Works ground floor)
The main purposes of the event is to build awareness and to drive more understanding about the digital economy and smart city projects in Phuket and nearby.
The keynote speaker is Dr. Pichet Durongkaveroj, Minister of Digital Economy and Society. Honourable guests include the Permanent Secretary of Digital Economy and Society Governors of 14 southern provinces.
There will be many activities at the event including the Phuket City Development Grand Opening, a Data Visualization competition and ROV Tournament.
There will be seminars such as the Smart City seminar by Moon Ki Bong from Gyeonggi, South Korea, DEPA Digital Transformation and Creative Entrepreneur Solution.
Entry is free. Most of the speeches and ceremonies will be in the thai language.