Thanyapura Phuket appoints new Sports Marketing Director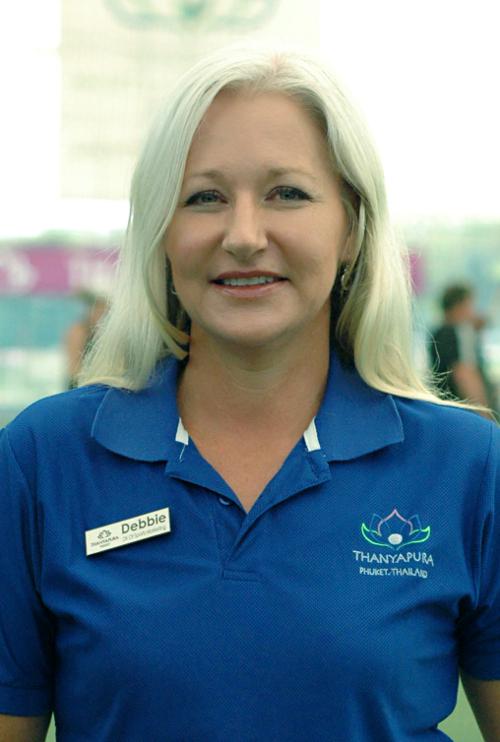 PHUKET: Continuing to gain momentum under new leadership (see story here), the island's premier sports and wellness destination Thanyapura Phuket has made another key appointment in its quest to export its "active healthy lifestyle" concept globally.

Debbie Dionysius, the key figure in transforming the Phuket Triathlon into Southeast Asia's premier multi-sport event, has joined Thanyapura Phuket as its Director of Sports Marketing. Ms Dionysius was previously the long-standing Assistant Vice President of Destination Marketing at Laguna Phuket, home of the Challenge Laguna Phuket Tri-fest and the Phuket International Marathon.

Thanyapura Phuket Executive Chairman Chris McCormack, a four-time triathlon world champion, said Ms Dionysius' destination marketing pedigree made her appointment "a no-brainer".

"When you get an opportunity to hire someone like Debbie, you grab it with both hands," he said. "She is a hugely respected professional who has proven time and time again that she gets the job done – and gets it done exceedingly well. We have a boundless vision for Thanyapura Phuket, and taking the Thanyapura brand to the world, and we know Debbie will help us achieve it."

Mr McCormack, Thanyapura Chief Executive Michael Gilliam and Ms Dionysius form a triumvirate of high-caliber Australians charged with advancing the facility's "active healthy lifestyle" concept across all facets of sport, mind, health and education.

It is a concept that has garnered much worldwide attention, with Thanyapura International Chief Executive Robert Hauck spearheading the export of Thanyapura's "get more out of life" philosophy to the world.

It begins with Thanyapura's renowned three-dimensional coaching approach, aimed at people from all walks of life, utilizing a blend of leading edge sports training techniques and world class coaches, consultants and facilities, along with a focus on the mental aspect through the Thanyapura Mind Center, and overall health and wellness from the latest scientific perspective via Thanyapura Integrative Health Center.

Ms Dionysius said the chance to work for Thanyapura, given its cutting-edge, progressive nature and team of champions, filled her with excitement.

"I feel everything I've done professionally has been leading to this point," she said. "This is a hugely impressive concept that, as someone who has steered major sporting events and is health conscious, I believe in whole-heartedly."

Ms Dionysius has lived in Phuket since 1995, when she was appointed Laguna Resorts and Hotels' Destination Marketing Manager.

Mr McCormack and Mr Gilliam are also recent appointments. Mr McCormack has won more than 200 triathlons and is an all-time great in the sport, and his winning mentality, healthy lifestyle, attention to detail and steely discipline are major assets.

Mr Gilliam has been with "Team Macca", as the McCormack juggernaut is known, since its inception. Over 30 years he has established himself as a highly respected sports personality and health industry identity in Australia, coaching many of the country's elite athletes.
Keep in contact with The Thaiger by following our
Facebook page
.
Never miss out on future posts by
following The Thaiger
.
Bangkok Airways add 3 new local routes to their schedule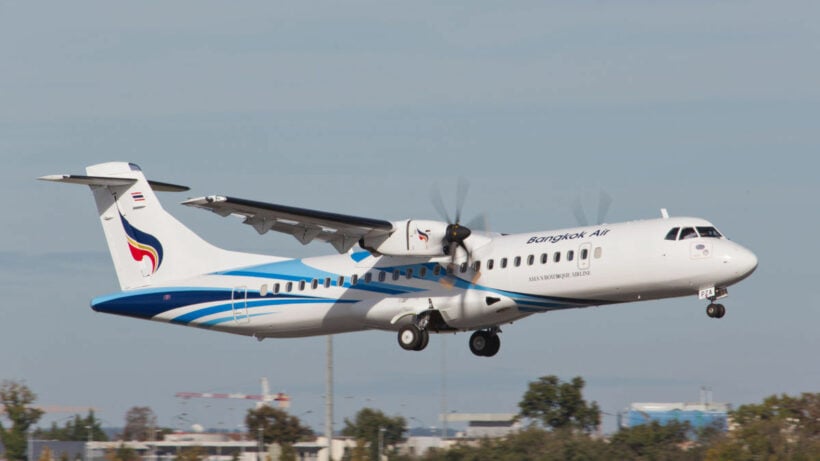 Some domestic routes are being added as local routes continue to expand. This time Bangkok Airways has announced it's resuming its Samui-Phuket, Phuket-Hat Yai and Phuket-Pattaya/Rayong (U-Tapao) flights.
The first additions to the schedule will be the Phuket-Samui flights resuming this Sunday, October 25, and the Phuket-Pattaya flights start again next Tuesday, October 27. The Phuket-Samui flights will be operating on Sundays and Wednesdays only on the airlines' ATR72 turbo prop regional planes, same as before.
A casual search on the Bangkok Airways website, for a return flight from Phuket to Samui on November 1, then back to Phuket on November 8 indicates the cheapest fare (promo) is 2,430 baht. Coming back, the cheapest fare we found, again labelled 'promo', was 2,630 baht. Bangkok Airways operate as a "full service" airline and don't compete with the country's discount airlines. But they operate these three routes exclusively – like it or leave it.
Bangkok Airways say that the flights will be operated "with the highest preventive measures and standards". Around the country the Civil Aviation Authority of Thailand have eased a few of the onboard restrictions, including the start of catering services which were originally banned under the initial flight rules when domestic routes started flying again at the start of July.
The daily direct services between Phuket and Hat Yai are also being operated on the ATR72 aircraft. The flight to Ha Yai leaves Phuket at 8.40am and arrives at Hat Yai at 9:.45am. The return flights leave Hat Yai back to Phuket at 10.25am each day. The route was very popular for the airline before the 'disruption' when airlines had their fleets grounded in April.
The service between Phuket and U-Tapao, linking the party city with the party island, will operate on Tuesdays, Thursdays and Saturdays, again with the ATR72. Phuket to U-Tapao will leave at 12.10pm and then from U-Tapao to Phuket at 4pm on the three days. U-Tapao is about a 50 minute drive from Pattaya and the airport also serves the greater Rayong area.
Keep in contact with The Thaiger by following our
Facebook page
.
Never miss out on future posts by
following The Thaiger
.
4 billion baht medical hub planned for Phuket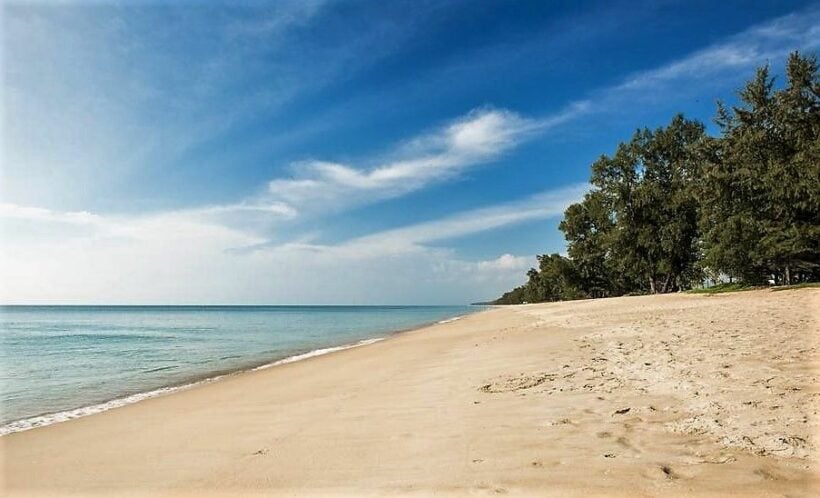 Phuket officials are setting aside around 4 billion baht to transform medical tourism in the southern province of Phuket, by developing a state-of-the-art treatment hub in the north of the island. The Bangkok Post reports that the Treasury department is planning to give the Public Health Ministry permission to use 141 rai of government land in the sub-district of Mai Khao, close to Phuket International Airport. It's not the first time the proposal has come to light.
The concept is gathering support as Phuket battles to diversify its attraction beyond a tropical holiday island.
The aim is to develop Phuket as a world-class health and wellness destination, with facilities that will attract medical tourists from all over the world, as well as providing a high standard of treatment to the local population. It's understood the facility will provide a full range of health services, including long-term care, and hospice and rehabilitation services.
The island already has a well-developed medical tourism market, but has been based around local hospitals and clinics linking up with foreign marketing companies in the past. "The International Medical and Public Health Service" has been conceived to create more long term financial security and diversification, and value-added tourism in Phuket, as the island has taken a heavy financial hit over the past 7 months.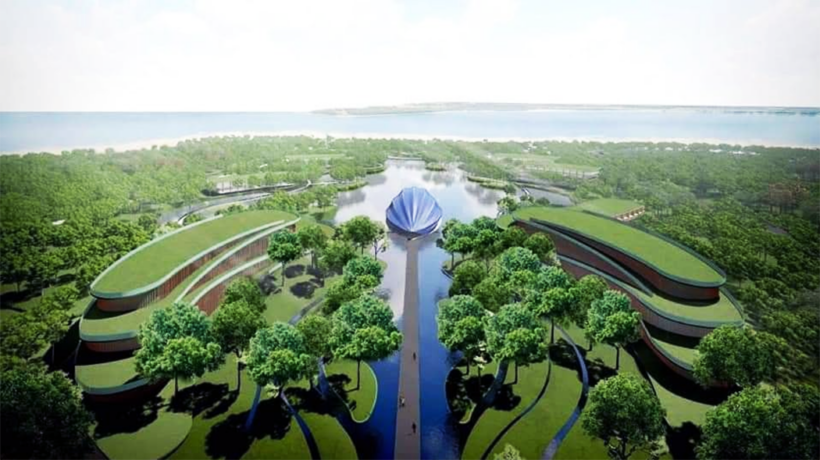 PHOTO: Phuket Andaman News
The plan was first suggested in 2017, by then governor, Noraphat Plodthong and confirmed by the director of Phuket's Vachira Hospital, Dr. Chalermpong Sukontapol, in July. At that stage, the estimated budget was 3-4 billion baht. The director-general of the Treasury department, Yuthana Yimkarun, says the plot is being offered to the Health Ministry for free. The land is thought be worth around 1 billion baht.
Yuthana says the ministry will manage investment, with approximately 2 billion baht required for the first stage of the project. Construction of the facility is expected to be completed over 2 years.
Meanwhile, it's understood that unused government land that is currently managed by various government agencies may be moved under the remit of central government, with a view to increasing its worth. According to the Bangkok Post report, just 4% of government land is directly managed by the Treasury. The other 96% is controlled by various government agencies. Yuthana says the plan is to increase the percentage of state-owned land under the Treasury's management to 10% within 2 years.
SOURCE: Bangkok Post
Keep in contact with The Thaiger by following our
Facebook page
.
Never miss out on future posts by
following The Thaiger
.
"Open the borders, safely", Bill Heinecke, Minor International interview – VIDEO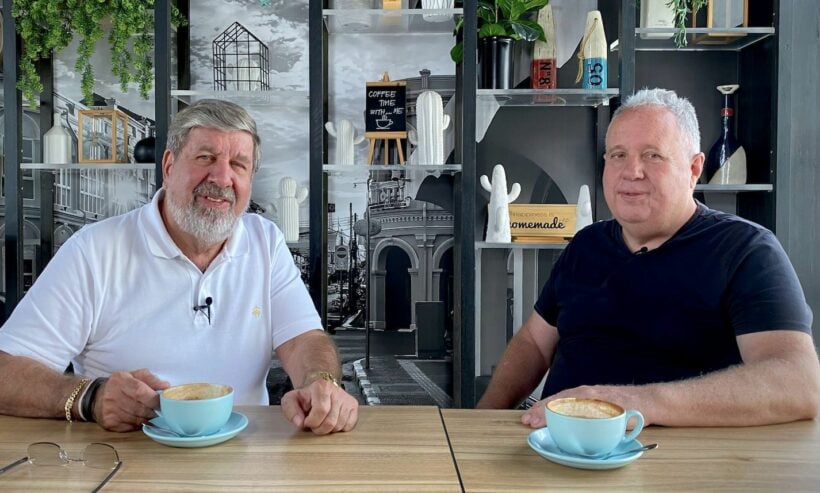 Bill Heinecke speaks to Bill Barnett. The two heavy-hitters of Thailand's hotel and hospitality sector, mull over the current Covid situation and the reopening of Thailand's borders to some form of tourism. Bill Heinecke is the Chairman and Founder of Minor International.
Bill Barnett is the Managing Director of c9hotelworks.com
Now the Thai government has approved the special long-term tourist visa scheme (STV), hoteliers are remaining skeptical about reopening due to the lack of clarity in the recent announcement, which will reportedly take effect next month. The president of the Thai Hotels Association's southern chapter says more hoteliers will consider reopening if the government gives further information about the plan in terms of prospective markets, arrival dates, origin countries, and flights.
Such details would allow hotels to prepare themselves ahead of time to offer services as alternative state quarantine premises as at least 60 hotels in Phuket are awaiting approval to operate such facilities.
Keep in contact with The Thaiger by following our
Facebook page
.
Never miss out on future posts by
following The Thaiger
.