Thai stars to clash with Liverpool Legends at Thanyapura Phuket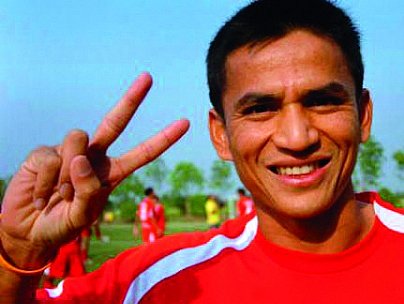 PHUKET: THE clash of legends on Phuket. In mid-June, a team of former Thailand internationals hope to turn back the clock and take the game to a potent force of illustrious former Liverpool FC players.

One of the most celebrated strikers ever to wear a 'war elephants' shirt is Piyapong Pue On. A national hero, he has represented Thailand on 129 occasions between 1981 and 1999. With an astonishing 103 goals, he still holds the record as this country's most prolific scorer.

Piyapong has been given the task of managing the Thailand team which will challenge Liverpool FC for the Prime Minister's Cup on June 13 in Bangkok and on June 18 in Phuket.

Proceeds from the charity matches will go to support the Youth Football Home foundation in Thalang.

"I was asked to be player/manager about three months ago and it is a great honor to have this responsibility," said Piyapong.

"The games are for a great cause, but I relish the opportunity to play against this great team and the players, I know, are very much looking forward to the challenge," he said.

Piyapong, an active officer in the Royal Thai Air Force, played for their football team from 1977 to 1984, then served as their manager from 1997 to 2008.

Scouted by South Korean K-League team Lucky-Goldstar Hwangso [now FC Seoul] in 1984, Piyapong was such an inspiration the club was crowned champions in his first season. He scored 12 goals in 21 games, which also won him the accolade of the league's top scorer – the first time a foreign player had ever done so and a feat unrepeated until 1999.

"I come from a generation of amateur players. We played with much more spirit than those in the modern game. Nowadays the players are professional athletes. They can analyze and compare games and playing techniques, which greatly improves performance. It's a different motivation when you play for big salaries, as opposed to playing just for the love of the game," Piyapong said.

The day after Piyapong's Thailand team face Liverpool, the full national squad were due to play Bahrain with hopes of qualifying for the 2012 London Olympics, but have now been eliminated due to fielding an allegedly illegal player.

"This is unfortunate. They had a good chance to go forward in the competition. But we are moving in the right direction and if the team's results and fortunes improve, we should see a big impact in about four years," he said.

"Right now I want to focus on the Liverpool games. We are helping a worthy cause so I won't put too much pressure on my players, but I expect a great game and look forward to socializing with players and supporters," Piyapong said.

Kiatisak Senamuang, named as player-coach for the two-game rubber, is as much a household name in Thailand as Piyapong.

Nicknamed "Zico", he has been capped 130 times for Thailand, but his goal tally ranges from 63 to 100 due to a conflict with FIFA over international appearances.

He currently manages Big Bang Chulalongkorn University FC, currently second place in Division 1 of the Thai League, two places above FC Phuket.

Kiatisak's playing career began with Krung Thai Bank. From there he had spells in Singapore and Vietnam and one season in England with Huddersfield Town FC under Steve Bruce.

"This not my first time facing Liverpool. We drew 1-1 in 2009 and I exchanged my shirt with Sami Hyypia after the game," he recalls.

"I hope many Thai people come to the game. It would be a great help to our team to have lots of support when we play these world-class players," Kiatisak said.

"Obviously we don't have the same abilities as when we were younger, but given the chance I'll certainly try a few volley's at goal and we're not short of a few tricks either," he said.

Asked for his response to the Olympic qualifying debacle, Kiatisak reflected the Thai players disappointment.

"This is a big mistake, but we're not sure where the problem stems from. The Asian Football Confederation have placed the blame on Thailand, but they must look at their responsibility in the matter. The team is very upset, but are willing to get involved to clear the issue," Kiatisak said.

"In the end, the Legends game is for charity and we hope to provide entertainment for football fans and raise awareness for this cause," Kiatisak added.

The Legends game kicks off on June 18 at 6.30pm in aid of Phuket's Youth Football Home, at Thanyapura, with the gates open from 4pm.

Tickets are available from HomePro outlets on Phuket or can be purchased at Thanyapura.

Visit W:footballlegendstour.com and W:thanyapura.com for more information.
— Neil Quail & Samaporn Janyanon

The Phoenix rises to the surface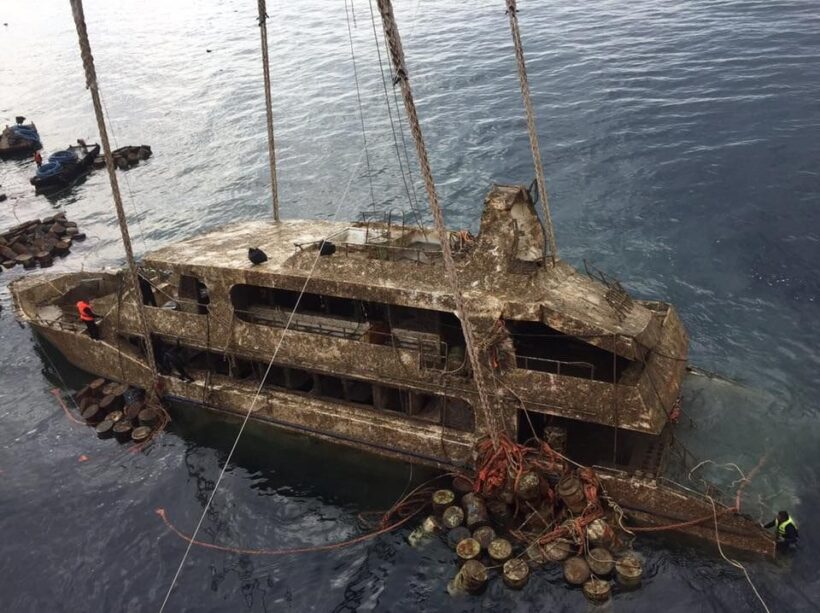 PHOTOS: Facebook/สุรเชษฐ์ หักพาล
The yacht sank late afternoon on July 5 in a short, sudden storm. Most boats would have quite capable of withstanding the wind squal and waves on the day. But Phoenix capsized and sank, taking with her 47 Chinese tourists. The full reasons are stilll being investigated. Today, the actual yacht rose from the depths of the Andaman Sea, off Koh Hei, providing prosecutors with a key piece of evidence.
The yacht has been stuck at the bottom for three and a half months. One salvage team tried and gave up after two months of amateur operation, resulting in no boat but diver dying.
This week a crane and barge arrived from Singapore, organised by the Thailand police under the supervision of the acting chief of Immigration, Maj Gen Surachete Hakparn. And there he was today, with a collection of local and Bangkok media to capture the moment, happily speaking to the media about the success of the operation.
The boat eventually broke the surface just after 3pm this afternoon, the local sea-life starting to make their home on the Phoenix after its three and a half months submerged.
The Phoenix will be brought back to Phuket for a full examination of its design and safety equipment on the fateful day. Questions have already been raised about the sea-worthiness of the vessel's design and how it might have been able to satisfy inspectors before its work as a local tour boat.
New additions to the Thailand Michelin foodie guide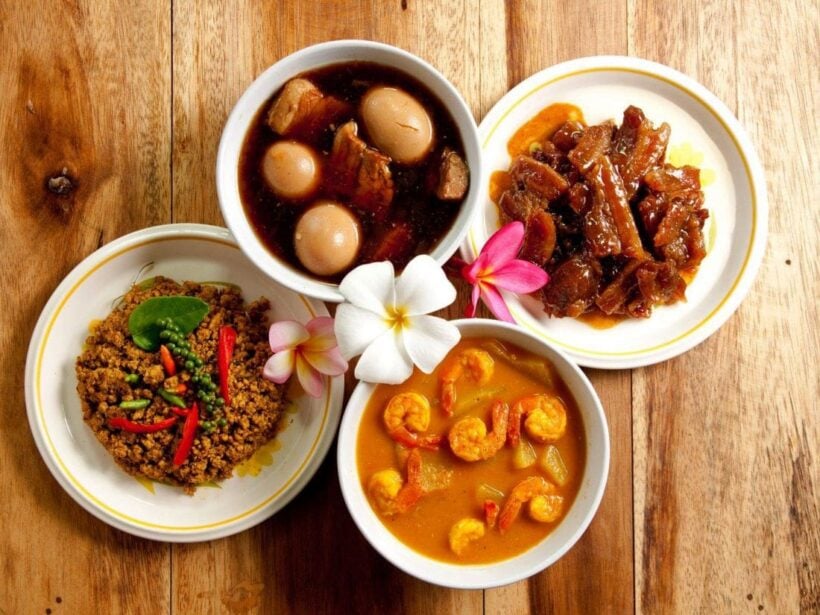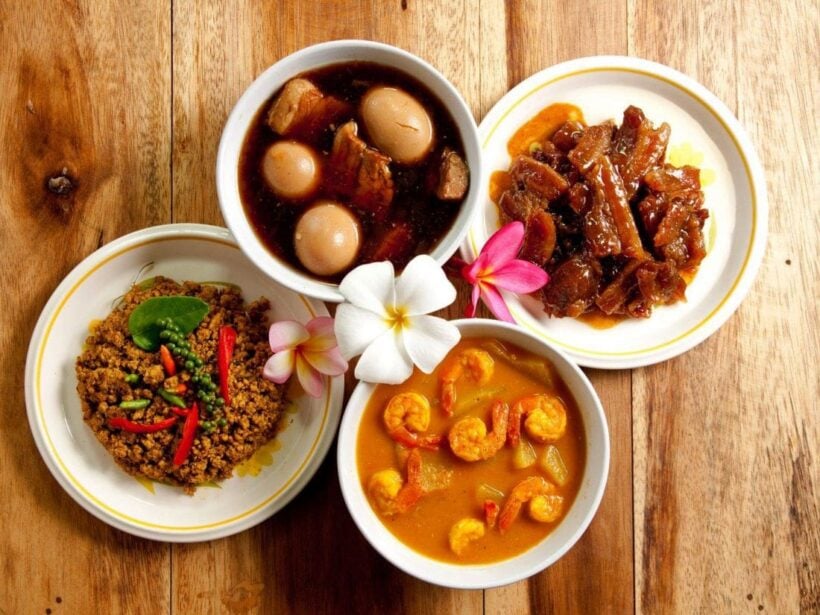 by Khetsirin Pholdhampalit
Thai street food eatery Jay Fai has retained its one Michelin star for the second consecutive year and the legendary Thai restaurant Methavalai Sorndaeng is among the new 10 additions to have been awarded one star, according to the announcement of eateries making it the second edition of Michelin Guide Bangkok.
No restaurant has achieved the coveted highest three-star rating.All three two-starred restaurants in the inaugural edition, namely Gaggan, Le Normandie and Mezzaluna have retained their stars, while Suhring has been upgraded from one to two stars.

The little red guide has been extended to cover the best dining venues in the Southern provinces of Phuket and Phang Nga for its 2019 edition.

However, Pru restaurant in Phuket is the only restaurant in the two Southern provinces to have been awarded one star.

The other 14 restaurants in both cities, such as the famous venues of Raya and Chomchan received Bib Gourmand awards for being 'good value for money'.

In addition to Methavalai Sorndaeng and Pru, other new one-starred additions include Le Du, Gaa, Canvas, R.Haan, Saawan, Sorn, Ruen Panya, and Suan Thip.

Dining venues in Bangkok's neighbouring provinces of Nonthaburi, Pathum Thani, Nakhon Pathom, Samut Sakhon and Samut Prakan are also covered in this new edition.

ORIGINAL STORY: The Nation
Korean man ran over by truck in Phuket accident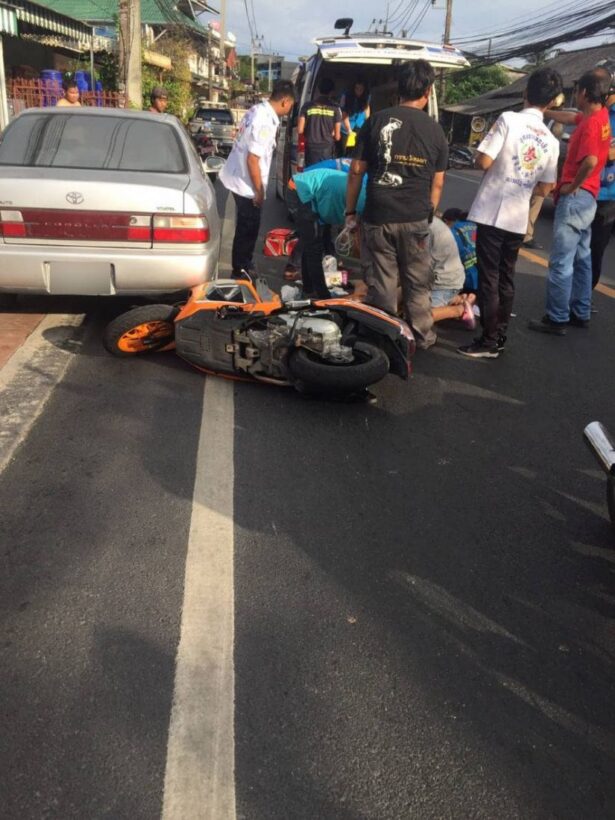 A Korean man has died after colliding with a six wheeler truck in Kathu yesterday
The Kathu Police were notified of the incident on Wichit Songkram Road, Kathu around 4.30pm.
The motorbike driver was identified by Kathu Police as 39 year old South Korean male Keewoong Lee. He was taken to Siriroj Hospital where he was later pronounced dead.
A six wheeler truck, along with the driver identified as 43 year old Soonthee Hemthong, was found nearby.
Kathu Police report that the motorbike and the truck were heading to an intersection near the Prince of Songkhla University Phuket Campus. The motorbike fell onto the road when the truck was overtaking. The left rear wheel of the truck ran over Mr Lee's body.
Investigations are continuing.