Suriya's wife talks to the Gazette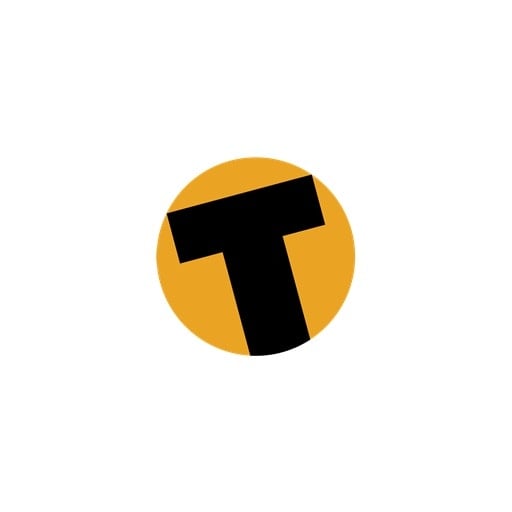 CHERNG TALAY: In an exclusive interview with the PhuketGazette, Chanthana Chaowanich has explained the sequence of events the night her husband, well-known businessman Suriya Chaowanich, 49, was assassinated.

K. Chanthana, 34, from Bangkok, was with K. Suriya at their home in Baan Bang Jo on the night of September 12.

"I was not feeling well, and was lying down in our bedroom upstairs. K. Suriya was watching TV [in the same bedroom]," she said.

"I was half asleep and heard the gunshot, but [at that time] I wasn't sure whether the sound came from a gun or a firecracker. The air conditioning and the TV were both on, so I couldn't hear anything from outside clearly.

"I came downstairs five to 10 minutes later to call him to come to bed and I found him lying on the floor [of the sala]," K. Chanthana said.

Thalang Police Superintendent Col Chinnarat Rittakananond had earlier explained to the Gazette that K. Suriya's body was found lying face down in a sala, which is separated from the main house. On the sala table were a teapot and three teacups.

"I know nothing about the killers because I didn't see anything. K. Suriya always answered the door himself, and because he was in the property business, people were always coming round to offer their land for sale."

"That night I was very confused and shocked. I called the police at Cherng Talay police station and my staff. The police have called me in for questioning twice already. I don't know why he was killed, or whether it involved his business or his private life. I simply can't say; I have no idea why," she said.

"I'm his legally registered wife, but his sons are from his previous marriage. I have no children and lived with K. Suriya for about eight years," she said.

"I used to ask him what he was thinking about because sometimes he looked quite serious, but he always told me not to worry about it," she said.

Pol Lt Col Chamroon Plaiduang told the Gazette, "We have questioned nearly 20 witnesses but we still do not have any leads. This case will take a long time to investigate, and we have yet to investigate his land deals. And as K. Suriya's murder was reported to the Crime Suppression Division (CSD) in Bangkok, they will join in our investigation."

Col Chamroon said that police believe the most likely motives [for the murder] were business deals and K. Suriya's estate, which remains to be inherited. "K. Suriya had many businesses, and we have to investigate them all. We have investigated all the major details [in the case], but we still have the finer details to check," Lt Chamroon said.
Keep in contact with The Thaiger by following our
Facebook page
.
Never miss out on future posts by
following The Thaiger
.
Woman arrested for abandoning newborn baby on a bench in Phuket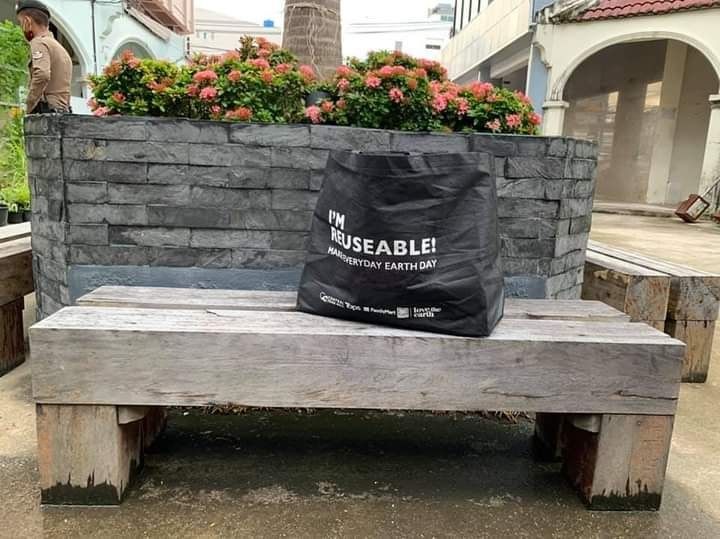 Police tracked down and arrested a Burmese woman who allegedly left her newborn baby on a bench in Phuket's Patong area last week. The mother faces charges of abandoning a baby.
The newborn was left in a reusable shopping bag on a bench behind a Krungthai Bank branch. A woman in the area heard the baby crying and found the newborn in the bag along with a bottle of milk, diapers and clothing. Police reviewed surveillance camera footage shows a woman, police later identified as Ei Ei Phyu, leaving the bag on the bench.
Police say the woman gave birth on September 9 at a local hospital in Surat Thani's Phun Phin district. Ei Ei allegedly took a van from Surat Thani to Phuket on September 22 and stayed with a friend in Patong. The early the next morning, she allegedly left her baby on the bench before boarding a bus back to Surat Thani.
Burmese workers in the Patong area told police Ei Ei used to work at a local Indian food restaurant before she moved to Surat Thani to work as a rubber tapper. Ei Ei allegedly told police she is not in the position to raise a child.
In earlier reports, police said the baby is healthy and does not appear to have any injuries.
SOURCE: Bangkok Post
Keep in contact with The Thaiger by following our
Facebook page
.
Never miss out on future posts by
following The Thaiger
.
Phuket police arrest 6 after finding large amounts of methamphetamine in raid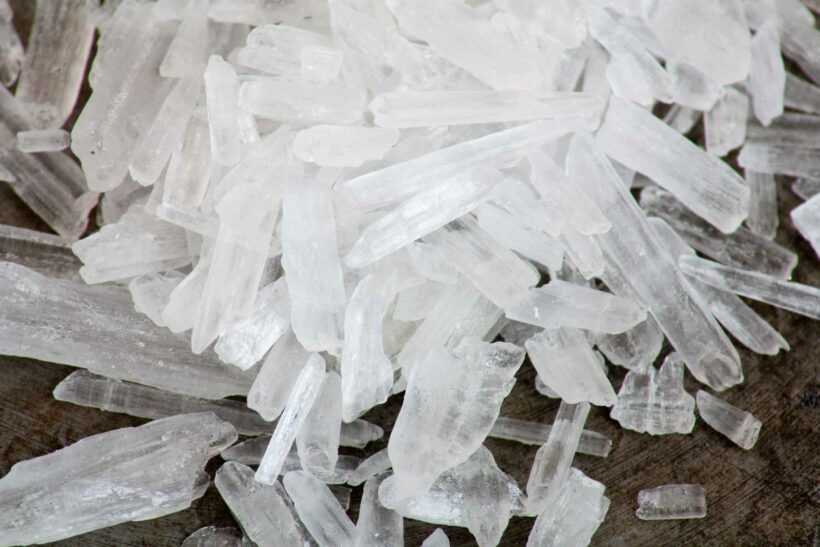 Phuket Provincial Police have arrested 6 people after finding large amounts of methamphetamine and other drugs during a raid. One suspect alone allegedly had 7.6 kilograms of crystal meth (ya ice) and over 12,500 methamphetamine pills (ya bah). 29 year old Surasak 'Bank' Wijit and 27 year old Panida 'Mei' Saeyang were arrested at an apartment car park in Soi Lookkaew, Moo 6, Rassada, in eastern Phuket, after they were found in possession of the drugs.
Police also found 2 mobile phones and a red Honda PCX, registered in Phuket, as evidence. Both suspects have been charged with posessing a Category 1 drug with the intent to sell.
Other suspects arrested at the same time include 36 year old from Chiang Rai, 42 year old Sarawut 'An' Srichanon, from Ranong and 31 year old Pornthep 'Iew' Thepchampa, who were charged with the same crimes in Chalong after police found more drugs in their possession. 33 year old Kamon 'Kung' Sae-ngow, was arrested as well after police found kratom juice and leaves at a house in Rassada. He was taken to Phuket City Police station and was charged with a Category 5 drug possession.
SOURCE:The Phuket News
Keep in contact with The Thaiger by following our
Facebook page
.
Never miss out on future posts by
following The Thaiger
.
Phuket Muay Thai fighter is the first Thai national to compete in UFC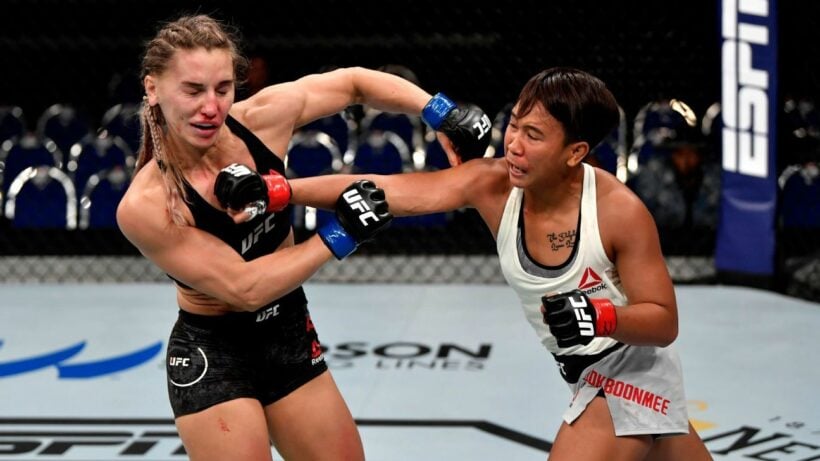 The upcoming Ultimate Fighting Championship Fight Night event in Abu Dhabi will feature Thailand's only national marking her third fight with the UFC, the world's largest mixed martial arts competition. 24 year old Loma Lookboonme, from Burirram in northeastern Thailand, will fight in the event on October 3, 2020.
Loma is a Muay Thai fighter who has adapted her MMA skills to fight in the UFC where she currently trains at the Tiger Muay Thai gym in Phuket. Loma qualified for the national team at the age of 19 and has fought in over 12 nations worldwide. She currently trains 6 days a week starting daily at 6:30am with a 3 kilometre run. In the UFC, she will be competing against China's Angela Lee who is the undisputed champion of the 52 kilogram fist weight category.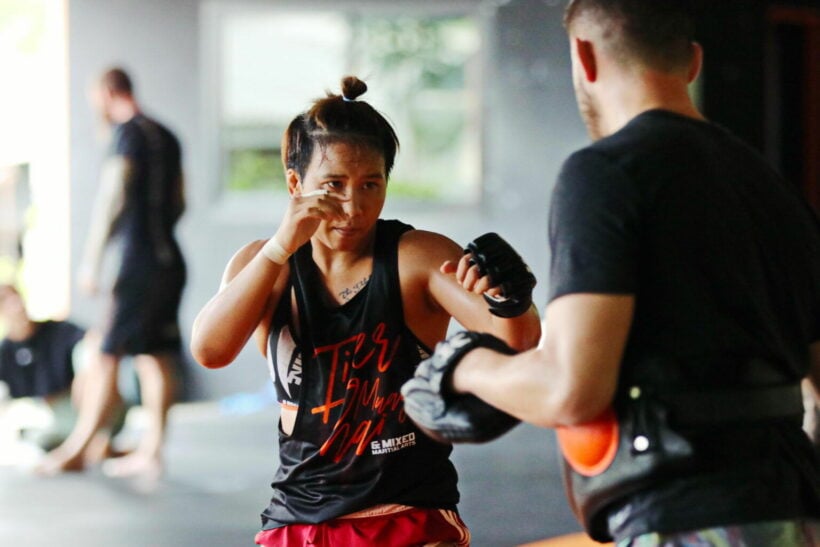 Loma's parents are former Muay Thai fighters and her 2 sisters currently compete as well. She reportedly started training at 8 years old after being inspired by her father, whom she describes as her "hero."
Like most Thais in such fighting sports, Muay Thai offers a way to rise out of poverty-and fighting for the UFC can be financially lucrative. But Loma says her only Thai sponsor is the gym where she trains, with the rest of her sponsors being from foreign brands. She says she is trying to get more Thai sponsors but feels that maybe she needs to win the UFC first before Thai brands notice her.
Loma lost her last fight and says her new opponent gives her nothing to lose. She says her goal is to get into the Top 10, but is not sure when it will happen. Loma says for now, it would be good to fight against someone in the Top 10 to help her prepare for her future.
FULL INTERVIEW: Thisrupt.co
Keep in contact with The Thaiger by following our
Facebook page
.
Never miss out on future posts by
following The Thaiger
.