Special Report: 'Pink Panther' passes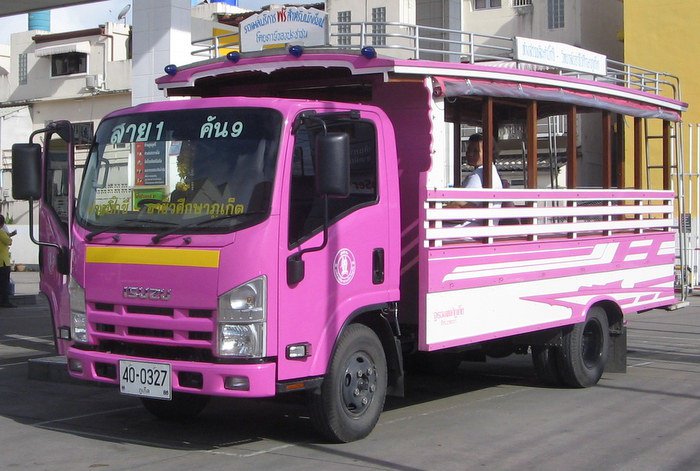 PHUKET: Legendary champion of Phuket people and the highest elected official on the island Paiboon Upatising lost his battle against colon cancer on August 2 at the age of 58, with his wife and eldest son by his side.
The former Phuket senator, suspended President of the Phuket Provincial Administration Organization (PPAO) and charter President of the Rotary Club of Patong (RcoPB), has left a legacy of local innovation, care and businesses sense. He is survived by his wife Keawta Upatising and their four children: Maetapong, Pongsapak, Peerati and Wutthichai.
"My mother and I were beside his bed when he passed away," Mr Maetapong told the Gazette in a calm voice, just two days after his father's death. "I told him not to worry about anything, I will take care of the family and everything for him."
Mr Paiboon is remembered by family as a delightful man with a good voice, who was the entertainer of the group and inspired all those around him, both at home and at work.
"Mr Paiboon was a strong-willed man who paid an enormous amount of attention to his work," Governor Nisit Jansomwong told the Gazette. "He was a politician who worked hard for the people and never gave up. He continued to work even when he became very ill."
The well-established politician was dubbed Phuket's 'Pink Panther' due to his use of pink to brand his public projects following his election as the PPAO president in 2008.
After having already served as the island's senator, Mr Paiboon won with a landslide victory against Anchalee Tephabutra. Eleven months later, he was issued a 'yellow card' by the Election Commission (EC) in Bangkok for vote buying.
"When the EC first gave me a yellow card, I was unable to defend myself by any legal means. But the provisions of the 2007 Election Act are very good, so now I can defend myself in the Appeals Court," Mr Paiboon said in May 2009.
"I feel like someone sucker-punched me in the head, but I don't know who. Now I can find out the identity of my accuser and fight back in court," said Mr Paiboon, whose business interests in Phuket included the Phuket Villa group of residential estates and the sole distribution rights for Phuket from Boon Rawd Brewery.
Mr Paiboon was cleared of vote-buying allegations by the Appeals Court in Bangkok on September 8, 2009. However, it is not Paiboon's cleared yellow card that he will be remembered by, nor the corruption allegations most recently levied against him by the Office of the Auditor General of Thailand (OAG) for issues flagged as problematic in the construction of the PPAO Hospital last month.
In fact, Mr Paiboon assumed he would be quickly cleared of the allegations and return to working for the people.
"This order will give me a chance to relax and recover," Mr Paiboon said at the time. "I think after the OAG confirms that there was no illegal activity, I will resume my position, which might be in a few months."
What Mr Paiboon will be remembered for, however, is his vision for the island and his hands-on approach to bringing the community together.
"Mr Paiboon's vision to encourage more interaction between the Phuket business community and local Thai officials led to our club's establishment in 2001," current RcoPB President Walter Wyler said.
In 2001, as Phuket's first ever directly elected senator, and as a Rotarian, Senator Paiboon decided that founding a new, English-speaking Rotary Club would be the best way of achieving his goal of mutual understanding between the business and local government sectors on Phuket.
As such, on January 9, 2001, the Senator invited a selected group of foreign business people to attend a meeting at the Aloha Villa Hotel. During the meeting it was decided to form the RCoPB with the aim of fostering goodwill and understanding between Thai officials and the foreign business community.
"Our club members will always remember Mr Paiboon as someone who upheld the ideals of the Rotary through his actions and his legacy. We will be forever grateful for his vision and support," Mr Wyler said.
Previous RCoPB President Brad Kenny earlier this week recalled how Mr Paiboon helped the island recover from the tragedy of the 2004 tsunami.
"My fondest memory of Khun Paiboon was from a few days after the tsunami, when he suggested the governor contact me, being a Rotarian and in the construction business, about his need to make temporary caskets," Mr Kenny said.
The standard Thai casket was not big enough for foreigners.
"After we set up a production line, [Mr] Paiboon came by and held hands with my workers and said a prayer concerning the tragedy, thanking all of them for doing an unspeakable job as tears ran down all of our cheeks… We bonded that day, as Rotarians and as humans, with our love and despair about what had happened to our paradise island. We kept that bond until the last time I saw him a few months ago."
For the general public though, perhaps the Pink Panther's most visible and applauded project was the island's first practical and low-cost public transport system: the Po Thong 'Pink Bus', which won a national award for 'Local Innovation' from the Prime Minister's Office.
The award was one of 61 awarded to local administration offices by the new Prime Minister's Office committee on decentralization of power to local administration organizations. A total of 1,003 projects were nominated nationwide.
Mr Paiboon accepted the award from then-Prime Minister Abhisit Vejjajiva at Government House in Bangkok on the morning of September 17, 2010.
PM Abhisit defined the term 'local innovation' as any change in government-sector service with a clear public benefit.
Additional major projects backed by Mr Paiboon included plans to redevelop Bang Wad Dam, Bang Neaw Dam, anti-flood measures, the distribution of 1,000 UV flashlights that he paid out of his own pocket for to be handed out to vendors in Phuket Town to combat a flood of fake bank notes and the PPAO Hospital.
"The hospital is 90 per cent complete," Mr Paiboon said in September 2010. "I have tried very hard to have the hospital open as soon as possible and it looks like it will open by early next year."
PPAO Vice President Sorratham Jinda, who has been working with Mr Paiboon since he took the position in 2008, explained that it was a quickness of mind and action that had allowed Mr Paiboon to accomplish so much.
"He worked very fast and was constantly reviewing the data available before making any decisions," Mr Sorratham said.
"We always had to layout the good and bad impacts any given project might have when we presented them to him.
"Though he demanded a great deal from us, he was very kind and respected everyone he worked with. He will be greatly missed by all of us."
Mr Sorratham confirmed that the elected government body would continue to serve the island with PPAO Chief Administrative Officer (Palad) Watcharin Patomwattanapong as acting PPAO president until the end of term next April.
— Chutharat Plerin
Keep in contact with The Thaiger by following our
Facebook page
.
Never miss out on future posts by
following The Thaiger
.
Thai Airways to resume flights from Bangkok to Chiang Mai and Phuket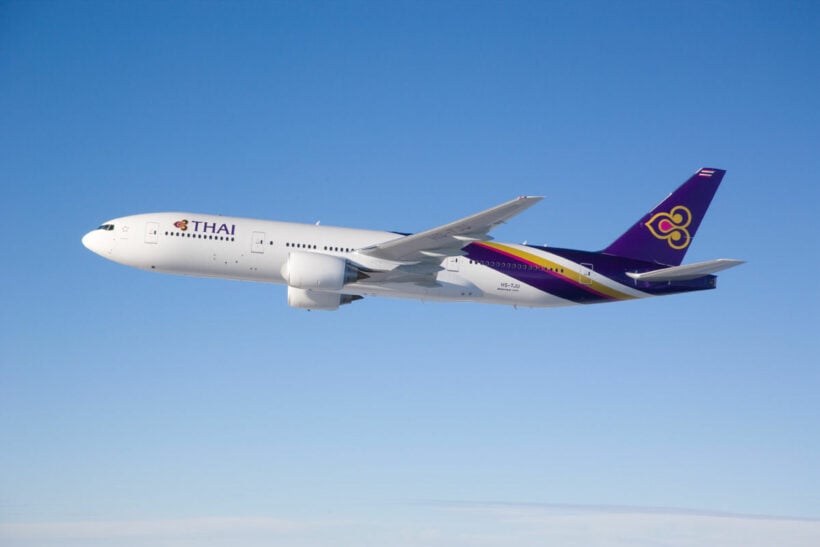 After nearly 9 months on the ground due to the coronavirus pandemic, along with problems balancing their accounts, Thai Airways will resume flights between Bangkok and Chiang Mai as well as Bangkok and Phuket later this month. The flights will start back up on Christmas day.
Flights from Bangkok to the 2 key tourist provinces have been grounded since April 1. Starting December 25, the airline will run 3 flights a week on both routes. A source told the Bangkok Post that the new schedules will run until at least February 28.
Thai Lion Air, Thai Air Asia, Nok Air, Thai Smile, VietJet Air and Bangkok Airways have returned to the domestic skies since July and slowly adding frequency to their routes.
In addition to resuming the domestic flights, the Thai Airways is relaunching some international flights from January 1 to March 27 including weekly flights to Frankfurt, London, Copenhagen, Sydney, Seoul, Manila, Taipei and Osaka. Flights from Bangkok to Tokyo will be available 3 times a week and flights from Bangkok to Hong Kong will be available every day.
Thai Airways has been tackling bankruptcy throughout the lockdown and trying to make up for more than 300 billion baht in losses. Since many flights were suspended due to travel restrictions, Thai Airways has tried to make money by business ventures on the ground, like a pop-up restaurant serving in-flight meals and selling off unwanted equipment from their warehouse. There also disposing of much of their older fleet, including all of their Boring 747-400s.
SOURCE: Bangkok Post
Catch up with the latest daily "Thailand News Today" here on The Thaiger.
Keep in contact with The Thaiger by following our
Facebook page
.
Never miss out on future posts by
following The Thaiger
.
97 police officers investigated for fiddling Covid-19 payments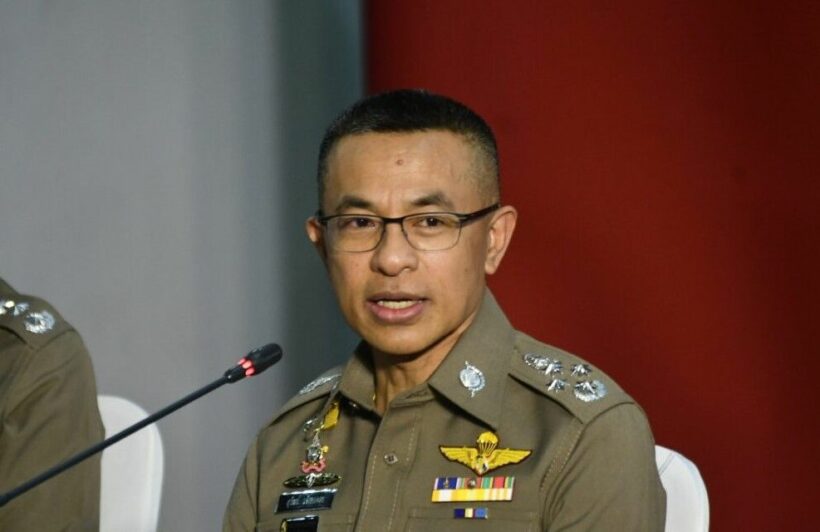 97 police officers, from 41 police stations, are currently being investigated for an alleged scam involving Covid-19 payments meant for officers who worked extra shifts during the crisis. The case was assigned by national police chief Suwat Jangyodsuk in November, when it came to light that some officers may have fraudulently claimed allowances meant for others.
In one incident, an officer responsible for transferring extra payments to police on the southern island of Phuket transferred the money to his own accountant instead. At the time, the transfer was dismissed as a mistake (in his favour), with the officer in question receiving a warning, and payments then made to the qualifying officers.
Wissanu Prasatthong-Osot from the National Internal Affairs Police says the investigation should reach a conclusion within the next 10 days.
"The result of the investigation should be ready in 10 days. Currently, 97 officers in 41 police stations ranging from non-commissioned to generals are under investigation for being involved in the swindle. The bureau aims to provide justice to all policemen involved. After the investigation concludes, the victims will receive their full allowance, while the offending officers will be punished under the law and disciplinary standards."
Nation Thailand reports that a full list of alleged offenders has been sent to Suwat, with Wissanu promising that none will escape prosecution.
"The National Police chief had also ordered the transfer of offending officers at the commander and sub-commander levels out of their areas as per the investigation procedures."
SOURCE: Nation Thailand
Keep in contact with The Thaiger by following our
Facebook page
.
Never miss out on future posts by
following The Thaiger
.
Thai-Chinese Chamber of Commerce to propose Guangzhou-Phuket tourism route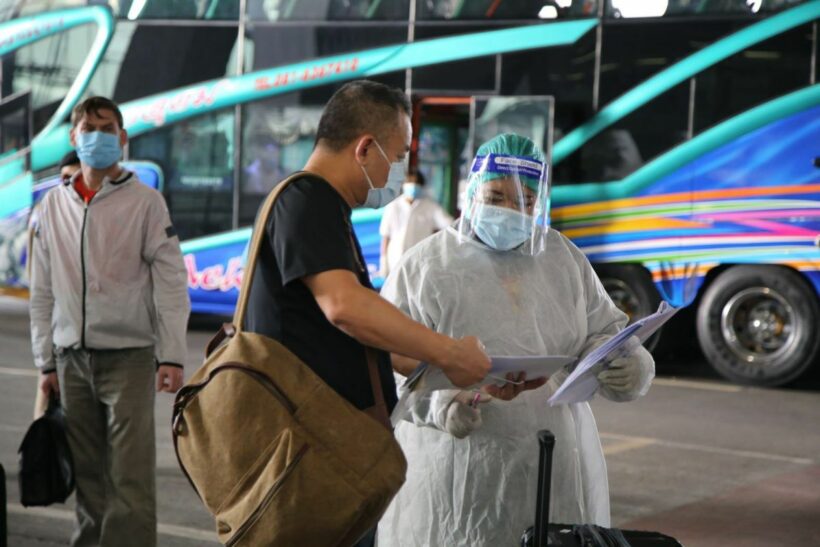 A tourism route from Guangzhou, China to Phuket could help the island province recover from the recession brought on by the pandemic and lack of foreign travel, according to the Thai-Chinese Chamber of Commerce. The president of the organisation, Narongsak Puttapornmongkol, says they plan to submit a letter proposing the route under a travel bubble scheme to the Centre for Covid-19 Situation Administration.
The Thai-Chinese Chamber of Commerce is proposing a travel bubble with around 20 cities in China with no recent coronavirus infections and considered to be at a low risk of spreading the virus. Travellers from Guangzhou recently entered Thailand on the new Special Tourist Visa. It was the second flight of international tourists since travel restrictions were imposed in late-March.
"We believe that the Travel Bubble and the quarantine reduction will resolve the tourism business, which is a huge economic opportunity to recover."
Once a vaccine is widely available, Narongsak suggests that those who wish to Thailand could also present their vaccination certificate or examination reports from the place of origin. He adds that the mandatory state quarantine period is likely to be reduced.
SOURCE: Pattaya News
Keep in contact with The Thaiger by following our
Facebook page
.
Never miss out on future posts by
following The Thaiger
.