Slaughter of stray dogs begins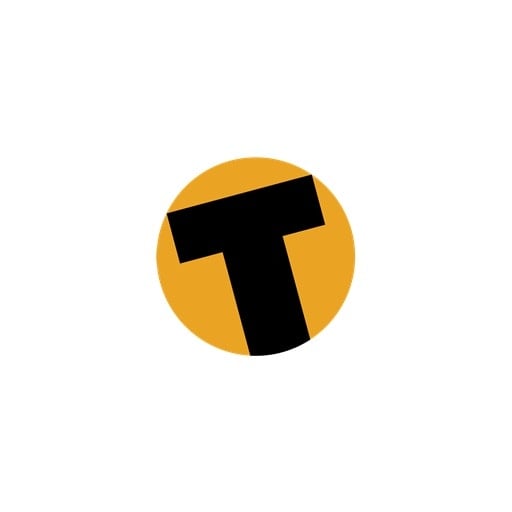 PHUKET TOWN: Dog owners in Phuket Town have been warned to keep their animals at home until the end of September as a drive to shoot stray dogs gets underway. Municipal employees, hunting in teams of four, will use darts fired from powerful air guns to kill any stray dogs found on the streets of Phuket Town. The carcases will be collected and buried near the city's new incinerator on Koh Pii. Municipal Councilor Tossapol Assavadamrongdej said that Phuket Municipality had received complaints from many people worried about stray dogs barking at or attacking people, raiding bins and spreading garbage around, and spreading disease. The drive to kill the animals was condemned by Christine Bond, an active member of the Phuket Animal Support Group. "You don't solve the problem by shooting them. This is a short-sighted, inhumane solution," she said. "Considering this is a Buddhist community, I'm astonished. The compassionate and humane way to solve the problem is to stabilise the dog population by spaying [neutering] the animals, and at the same time educating the community about how to handle and care for animals." She recalled the last time such a drive took place. "They were shooting them on the beach, right in front of the tourists as they were eating their noodles. It was a great advertisement for Phuket." But airport van driver Chaiwat Pongporn had a different point of view. "The dogs are driving us crazy," he said. "At night we cannot sleep for the barking, and my kids are afraid to walk to school in the morning. Are these animals more important to us than our children?" Khun Tossapol meanwhile announced that dogs which have not been vaccinated for rabies may be taken to the second floor of the Health Service Center Number 2 on Sri Sena Rd, about 500 meters from Phya Thai Phuket Hospital, for free injections. Opening hours are 9 to 10 am, Monday through Friday.


Read more headlines, reports & breaking news in Phuket. Or catch up on your Thailand news.
Indian tourist rescued from a near-drowning at Patong Beach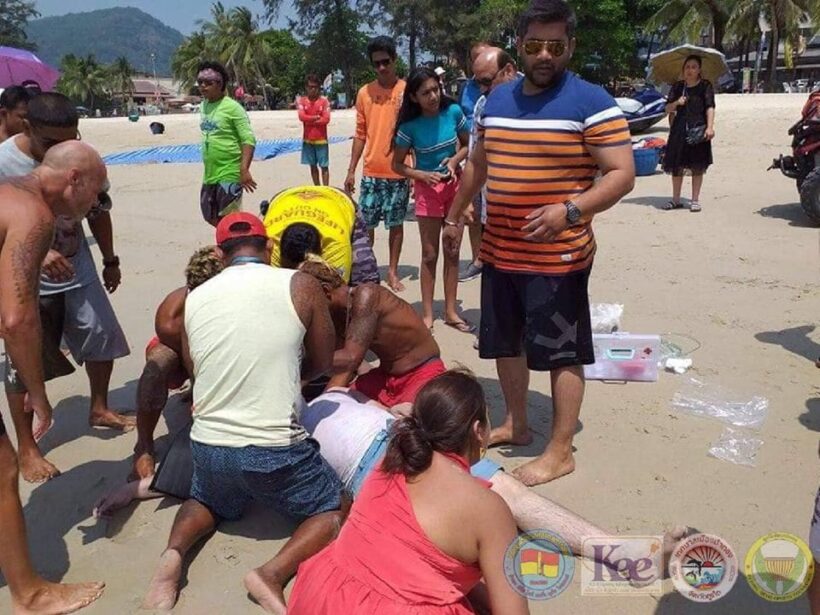 PHOTOS: Patong Surf Life Saving
An Indian tourist has been rescued from drowning after getting into difficulty while swimming at Patong beach yesterday.
Patong Surf Life Saving report that around 1.30pm at Patong Beach an Indian tourist was spotted in the water, choking and fighting to stay afloat.
Lifeguards dived in and brought him back to the beach. He was not breathing and his heart has stopped beating by the time they got him back to shore. Lifeguards urgently applied CPR.
Mr Jhamnani's heart started to beat again and he became conscious. He was taken to Vachira Phuket Hospital where he is now recovering.
Well done to the team at Patong Surf Lifesaving. I think you can expect a visit from a grateful Indian tourist in a few days.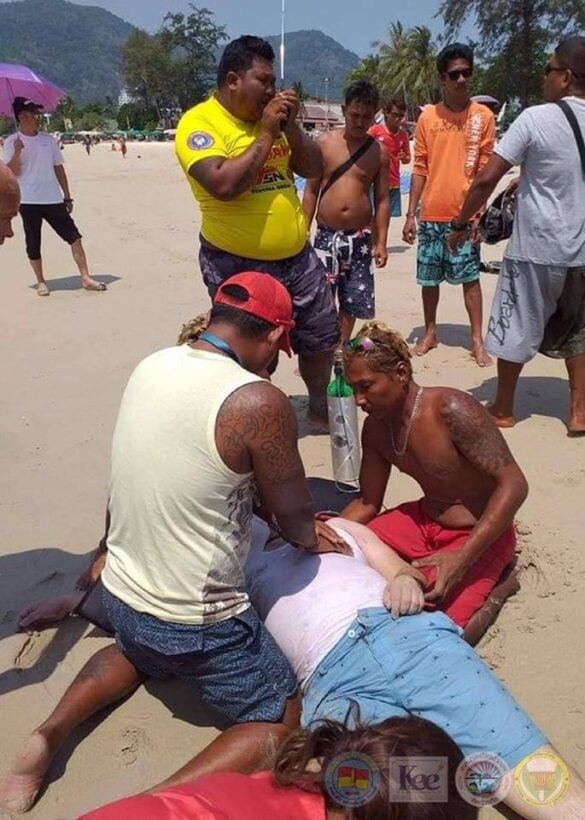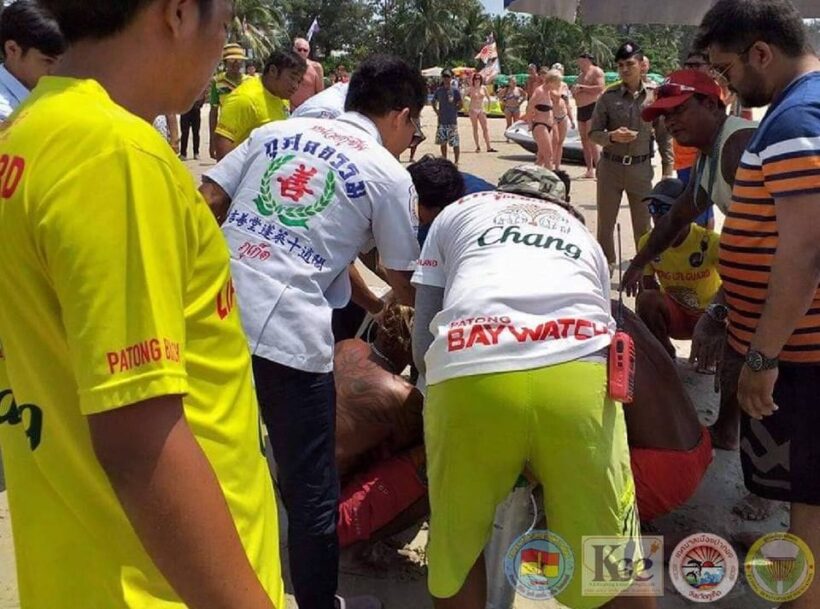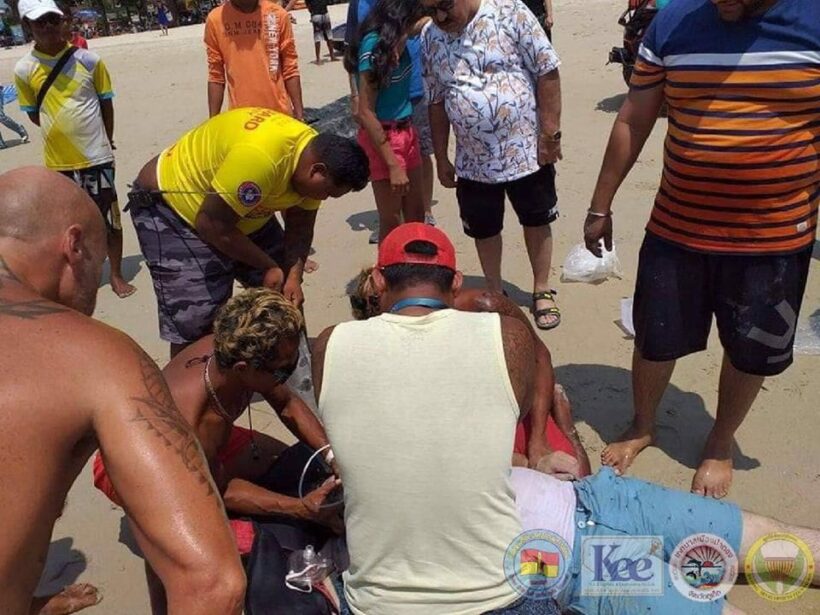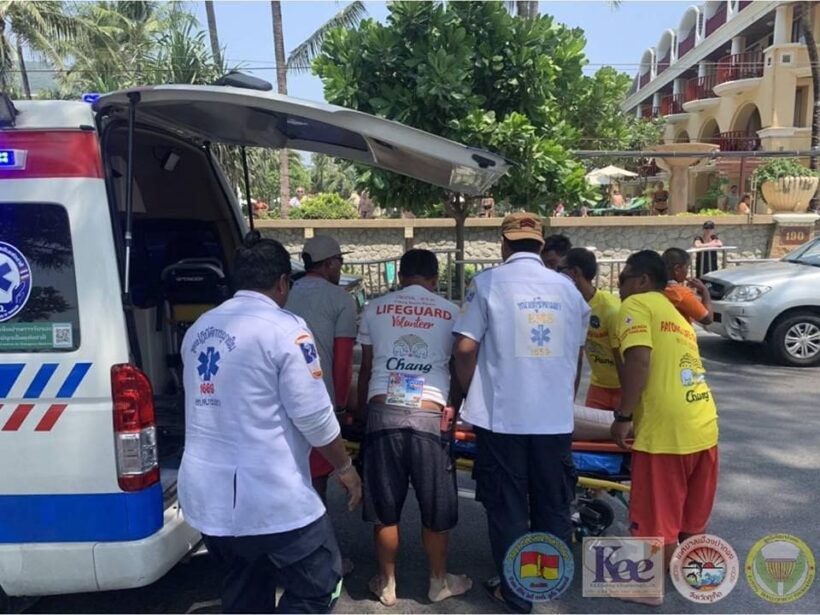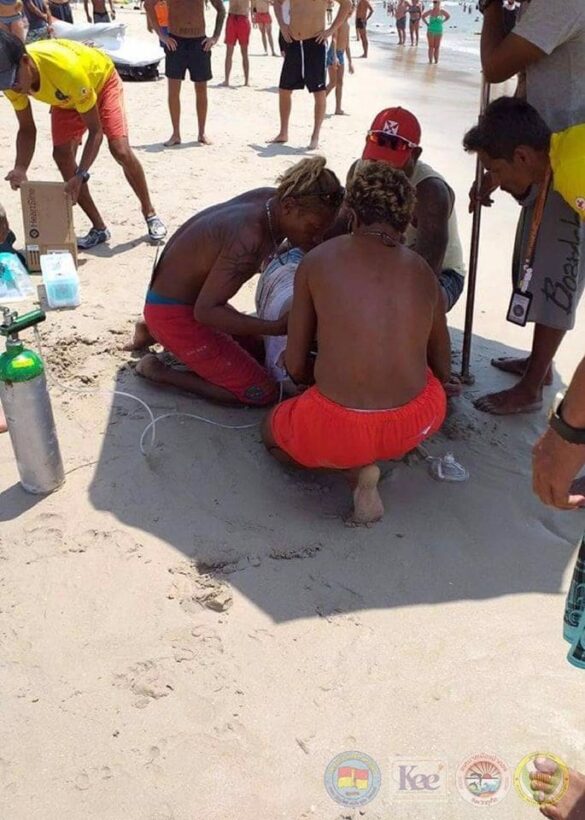 Polish man charged after threatening people with a gun in Patong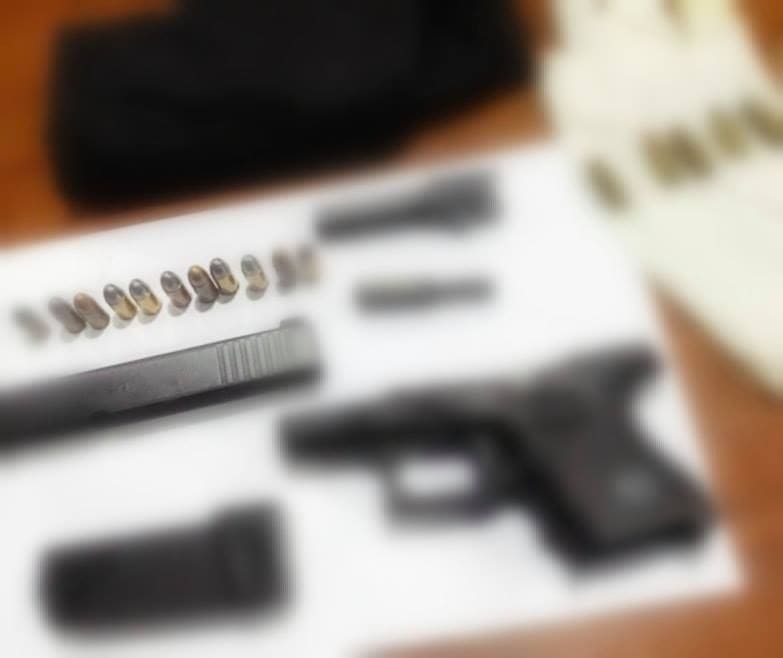 PHOTOS: Patong Police
A Polish man has been charged with carrying a gun in public in Patong, Phuket.
Patong Police report that at 6.20pm last night (Tuesday) they were notified that a man was using a gun to threaten others at a hotel on Pisit Koranee Road in Patong.
Police headed to the hotel to find the Polish man. He denied any knowledge about the gun. Then Police questioned his Thai wife. She took police to a room where she gave the gun to police.
The Polish man has now been charged with illegal possession of gun and carrying it in public without a permit.
Phuket kratom-cooker robs pharmacies – VIDEO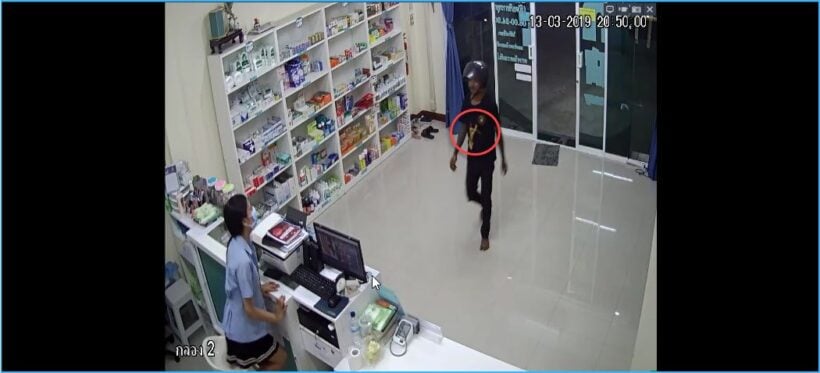 Phuket police yesterday have arrested a thief while he was cooking up a batch of kratom. He had earlier robbed pharmacies in Chalong, Phuket.
Chief Investigator of the Phuket Provincial Police Col Prawit Engchuan says, "Yesterday we have arrested 25 year old Rattaphon Pales at a house in Chalong. Police seized 0.45 litres of liquid kratom."
"On Monday night Chalong Police were notified that a man had robbed a pharmacy in Chalong (video below) with a knife. He stole 30,000 baht cash and sped away on that occasion."
"We have continued the investigation and arrested a suspect while he was cooking liquid kratom at his home."
"He had robbed the same pharmacy last week and another pharmacy in Vichit. In total he has stolen about 50,000 baht in cash."
"He was taken to Chalong Police Station where he was charged with illegal possession of Category 5 Drugs and theft."
PHUKETPhuket police have arrested a thief while he was cooking kratom after robbing pharmacies in Phuket.

Posted by The Thaiger on Tuesday, March 19, 2019