Phuket
Russian denied entry at Phuket International Airport over "visa' crackdown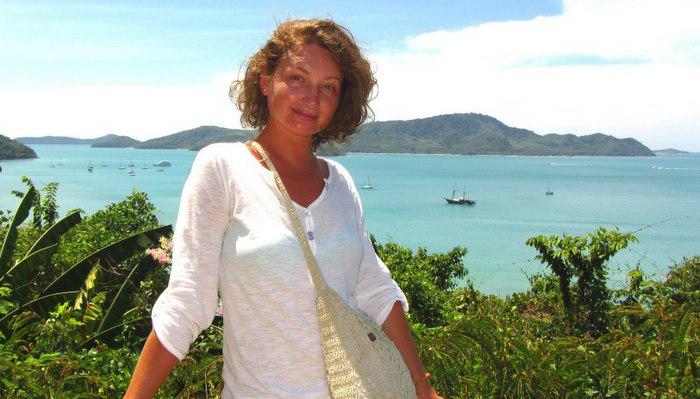 PHUKET: A Russian national was denied entry into Thailand by Phuket International Airport Immigration officers on April 21 and detained until she could be deported the next morning.
Officers denied entry to Mariia Sgibneva, 26, more than a week before the May 3 crackdown on the "three-visa-and-out rule" aimed at stymieing international crime.
"They stopped me at immigration, and ask me why I did so many visa runs. All my documents were okay. I returned from Russia in October," Ms Sgibneva explained to the Phuket Gazette on Wednesday.
Ms Sgibneva planned to return to her rented room in Bang Tao after a friend's wedding in Kuala Lumpur. Instead, she was told that she had to book a ticket out of Thailand.
"We checked Mariia's information, it showed that she had frequently gone to Ranong for visa runs. This is often a sign of someone illegally working in Phuket," Prapansak Prasansuk, chief of Immigration at the airport.
After arriving in Phuket in October, Ms Sgibneva left to get a three-month tourist visa in November. She then completed a visa run in February. Subsequently, she left the country on March 21 for a visa run, then again to visit friends in Kuala Lumpur on March 30 and April 18.
Ms Sgibneva explained to the Gazette that she planned to move from Phuket soon after she returned from the wedding, and decided against getting a three-month visa.
"That's why I didn't go to the Thai embassy," she said.
"The first question they asked was if I had a departing ticket from Thailand – I didn't. But not a big deal, I could buy one. I already knew when I was going to leave. I told them I could show them in 10 minutes, after I charged my phone to buy it."
Ms Sgibneva was instead asked to prove financial stability for her stay in Thailand.
"They asked me to show them 20,000 baht in cash. I thought that by law I didn't have to have the cash, it's a lot of money. I thought I could show my bank account. They told me, 'No it's not possible.' They wanted to see the cash," she said.
After Ms Sgibneva asked to be shown the law, the officers became rude, she said.
"I have more than 20,000 baht in my bank account, but they told me they didn't believe that it was my bank account. Because it was in Russian [when shown on her phone], they couldn't understand," she explained.
Ms Sgibneva offered to change her bank's webpage to English. She also offered to have a friend come to the airport with 20,000 baht cash for her.
"They said, 'No.' They don't believe me, and wanted to send me to Russia," Ms Sgibneva said.
The officers allegedly offered to buy her ticket for her, but Ms Sgibneva still didn't have enough cash to cover a ticket. She refused to return to Russia, instead opting to take the next flight to Malaysia.
Ms Sgibneva explained that she was able to have a friend buy the ticket for her.
"After I showed them the ticket, they sent me to a room for people waiting to be deported from the country," Ms Sgibneva said.
However, Col Prapansak told the Gazette on Tuesday that his officers coordinated with the airline to take her back to Malaysia.
"We did not hold her, as she was waiting in an area prepared by the airline," Col Prapansak said.
Ms Sgibneva reiterated to the Gazette that at about this time communication between herself and officers broke down, and that she was consistently dealt with rudely.
"They didn't want to speak with me. I asked if it was possible to get my documents and medicine [not critical] from my room, because I really needed them. I had more than six hours to bring my stuff from my house, but they didn't even want to talk to me and explain to me what had happened," Ms Sgibneva said.
"Everybody is a human, maybe they hate me because I'm Russian, but it's not a big question to answer: Can I bring my documents and medicine?"
By the time an AirAsia staffer arrived and informed Ms Sgibneva that she would be able to bring luggage aboard, assuming a friend brought it to the airport, it was too late.
"I think for some people who want to do a visa run, the biggest problem is that they can deport you without any reason. I can understand that there are many Russian tourists who cause problems with Thai police… but if you really want to find the people who work, find them at their workplace," she said.
Col Prapansak told the Gazette that he was sure his officers had clearly explained to Ms Sgibneva why she had been denied entry.
Nonetheless, Ms Sgibneva said it was unclear to her until she reached Kuala Lumpur. Once in Malaysia she was told the official reason was "not clear reason to visit Phuket".
Ms Sgibneva's clothing was donated by friends to a local temple, as she continues to search for a reasonably priced way to get several small belongings and her documents to Malaysia.
"I was lucky that I have friends. Some people don't have these kinds of possibilities. I don't want to see someone else in this kind of story – Russian or non-Russian," she said.
Additional reporting by Woranut Pechdee
— Isaac Stone Simonelli