Phuket
Royal Phuket Marina goes on the market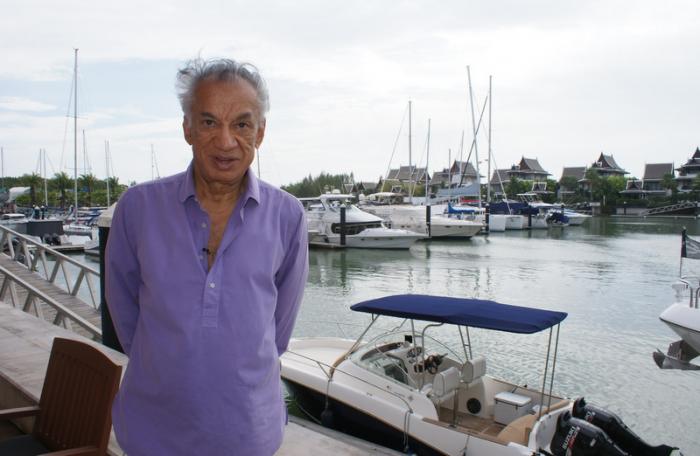 PHUKET: Royal Phuket Marina (RPM), one of Phuket's largest marina and lifestyle developments, is up for sale, the company announced this morning.
Following serious interest from an international buyer, RPM Chairman Gulu Lalvani has decided to officially put the development on the market, the company announced. As exclusive adviser to the proposed sale, JLL Hotels & Hospitality Group will handle the sale through an 'expression of interest' campaign closing September this year.
"Royal Phuket Marina is my passion and since opening over 10 years ago I have worked tirelessly to promote yachting in Thailand and make it a leading waterfront destination in the region. With still so much untapped potential, I am keen to find a buyer who can take RPM to the next level and realize my dream of making this property a world-class integrated lifestyle destination," said Mr Lalvani.
The announcement follows on the heels of a Department of Special Investigations (DSI) inspection of RPM at the end of May for alleged mangrove encroachment (story here).
"At this stage, based on our aerial photography, I am standing right in the mangrove forest, according to our map and aerial information," said DSI team leader Sakda Wichiansin while inspecting the land at the RPM.
However, RPM Managing Director Sarayuth Mallam insisted that the land was legally owned by the company.
The announcement of the sale has surprised some industry analysts, as just over a year ago RPM announced a 5 billion baht investment plan, including two hotels, a low-rise condominium development, a marina expansion and the addition of a state-of-the-art 'children's zone', with the aim to position RPM as a leading destination in Asia (story here). The master plan will carry over to the new owner should one be found.
"The property offers a number of value enhancement opportunities including the development of hotels, additional residential and entertainment facilities including a proposed world-class water park. The offering also has the potential for Board of Investment privilege allowing for 100 percent foreign ownership," said Aaron Desange, one of the JLL representatives appointed to handle the sale.
"Phuket's tourism market has been elevating for a sustained period of time and clearly Mr Lalvani is taking the opportunity to exit his investment at a favorable time," said Bill Barnett, managing director of hospitality consultants C9 Hotelworks.
"With the changing source markets, the RPM offering is dynamic. The potential to expand the facility with retail, commercial, and hospitality elements makes strong commercial sense. I believe we are seeing Phuket evolve into a broader attraction for foreign direct investment," he explained.
Mr Lalvani insists that 'nothing has changed' and it remains business as usual at RPM for all residents, clients and stakeholders.