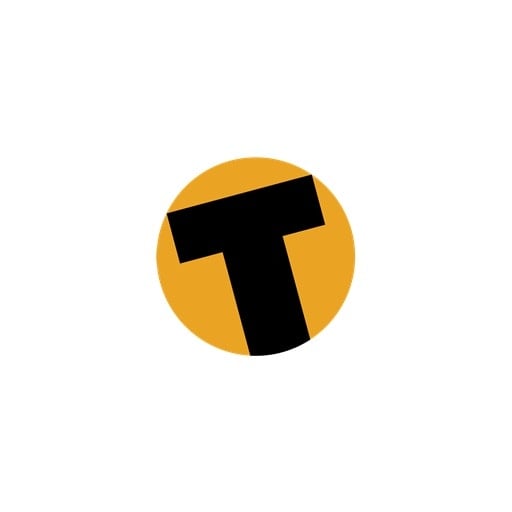 PHUKET TOWN: Two Thai men were stabbed and nearly died in separate robbery attempts by teenage gangsters early yesterday morning. The incidents both occurred between 2 and 3 am, one in Saphan Hin, and the other in Koh Sirei port. Police said that in the first incident Chaiyot Mookdasakulpiman, 18, was walking along the Bangyai canal near his home in Saphan Hin when five or six teenagers on two motorcycles passed by. The group made a U-turn, then surrounded K. Chaiyot and demanded that he give them all of his cash. He refused and started to walk away. He was grabbed, and the group searched him for money. When he attempted to resist, he was stabbed in the stomach. "He was severely injured, but somehow made it to a nearby restaurant to ask for help. Someone in the restaurant called the hospital and the police," said Pol Maj Sanya Thongsawat, inspector of Phuket Police Station. Pol Col Chalit Thinthanee, superintendent of the Phuket Town police, said that the group are suspected to be part of a junior gang calling themselves the "Bang Niew Gang", who claim a territory along Phuket Road from the Bang Niew Chinese Temple to the end of Saphan Hin. "They are believed to be a different gang from the group who stabbed another man from Udon Thani at about the same time on the same day," Col Chalit told the Gazette. The second man, Somparn Ralok, 23, had just arrived three days earlier in Phuket from the northeast to work in Koh Sirei port. More than five men accosted K. Somparn while he was eating at a stall next to his residence. "One of them yelled at K. Somparn, saying that he'd better hand over his money because no one disobeyed them in this area unless he wanted to die. The gang claimed that they always got what they wanted," Maj Sanya said. "K. Somparn tried to ignore them, but the gang beat him and stabbed him three times in the stomach." Both K. Chaiyot and K. Somparn nearly died from loss of blood, and are now hospitalized in Wachira Phuket hospital. Meanwhile, a police investigation is in progress. "We have most of the information we need. I believe we will arrest the two gangs within the week," said Col Chalit.


Read more headlines, reports & breaking news in Phuket. Or catch up on your Thailand news.
UPDATE: Water truck driver presents himself to police after motorcycle death on Kata hill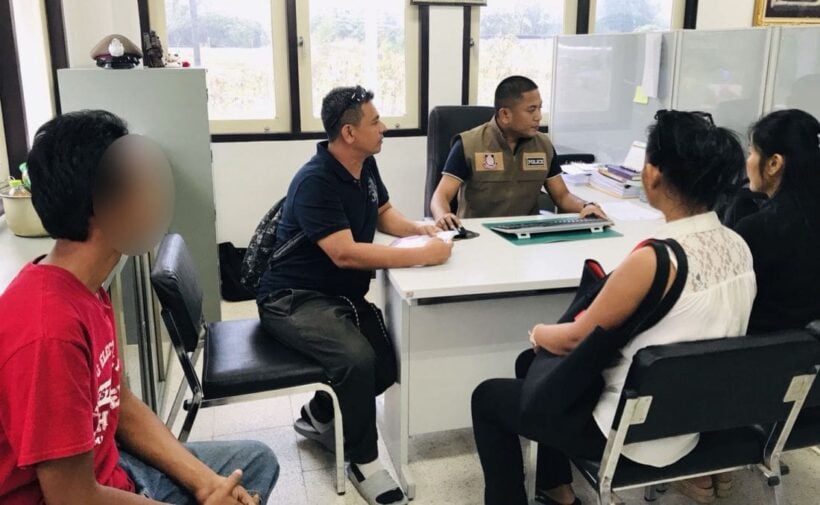 A water truck driver has presented himself to Karon Police after yesterday's road accident on Kata Hill that killed a female motorcycle rider.
She died after skidding on oil spilled on the road, falling off the motorbike and being crushed by a water truck in Kata last night. Two others motorists following being also crashed and sustained injuries.
Read more about yesterday's incident HERE.
This morning the water truck driver, Apichart Sripan, has himself to Karon Police for questioning over the incident.
Karon Police report that a drug and alcohol test has been conducted returning a zero result. But he has been charged with reckless driving causing injury and death.
In our earlier report, police say witnesses report the truck stopped 100 metres down the road. They say the driver got out of the truck to inspect the wheels. Witnesses tried to take photo of him but he got back into his truck and sped away.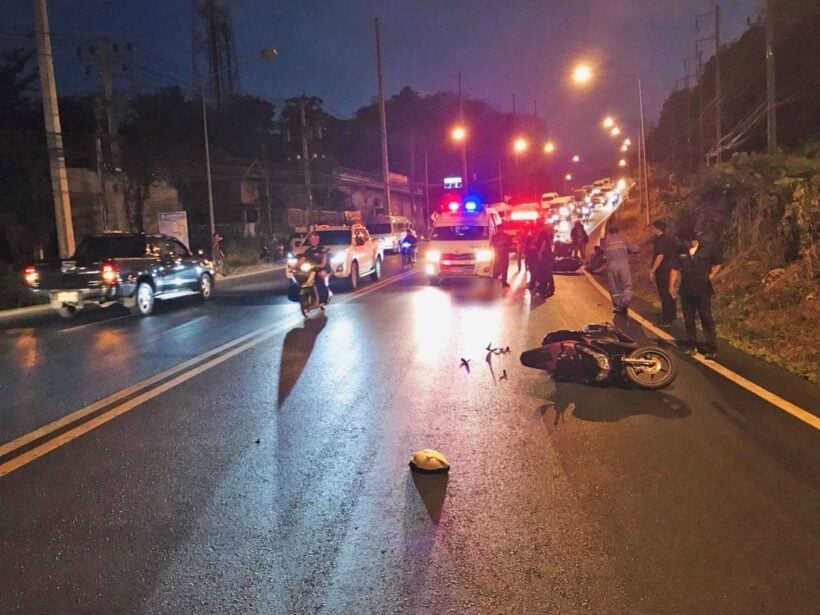 68 Ridley's sea turtles hatched on Phang Nga beach – VIDEO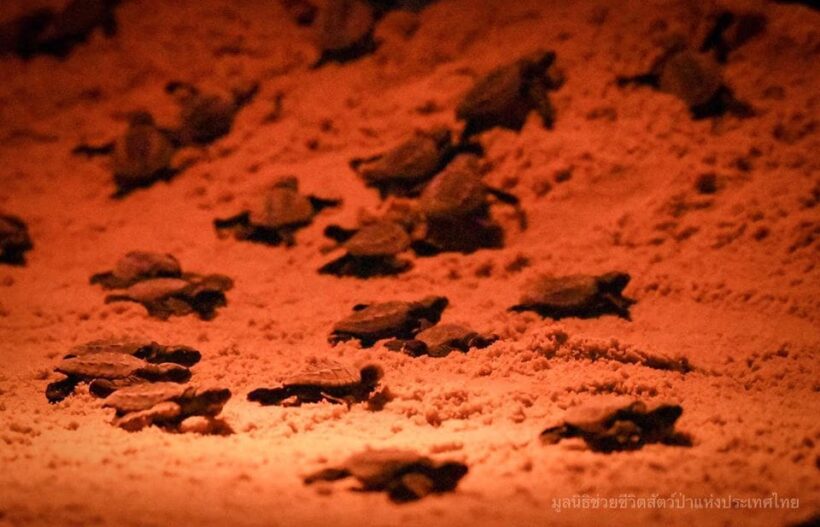 PHOTOS/VIDEO: The Wild Animal Rescue Foundation of Thailand
68 Ridley's baby sea turtles have hatched on Tha Sai Beach in Thai Muang, Phang Nga and made their way to the sea last night.
Ridley's sea turtles, a protected species in Thailand, have returned recently to Phang Nga beaches to breed over the past few months following a 23 year absence.
Read more about the return of the Ridley's turtles HERE.
Last night 68 baby Ridley's sea turtles, from 81 eggs survived, hatched and headed straight for the Andaman Sea. Two of them didn't hatch and 11 eggs weren't fertilised.
Bon voyage little turtles!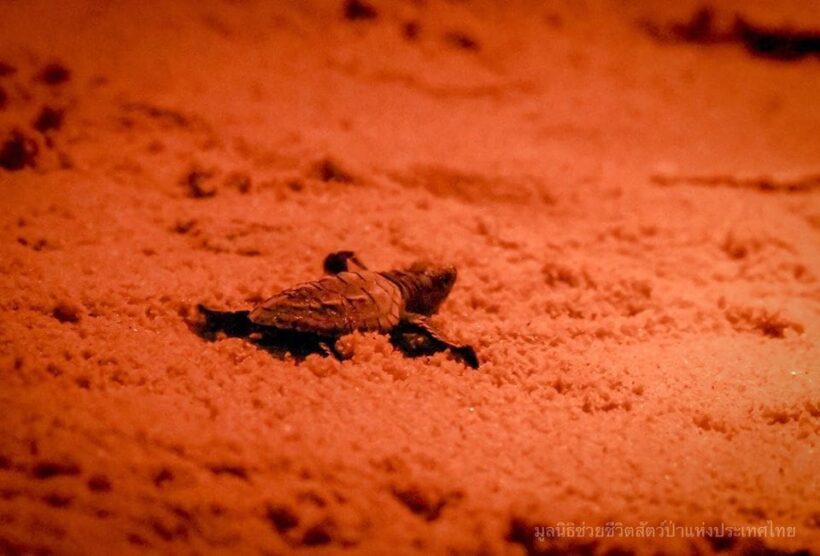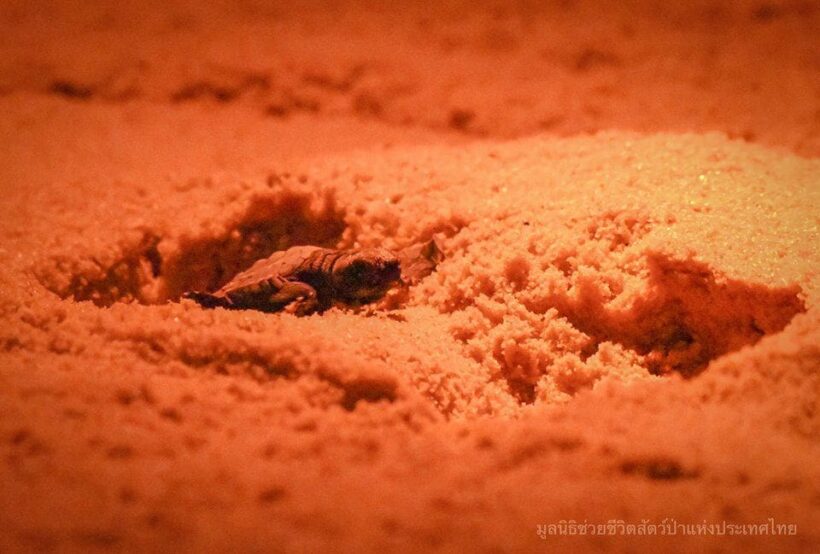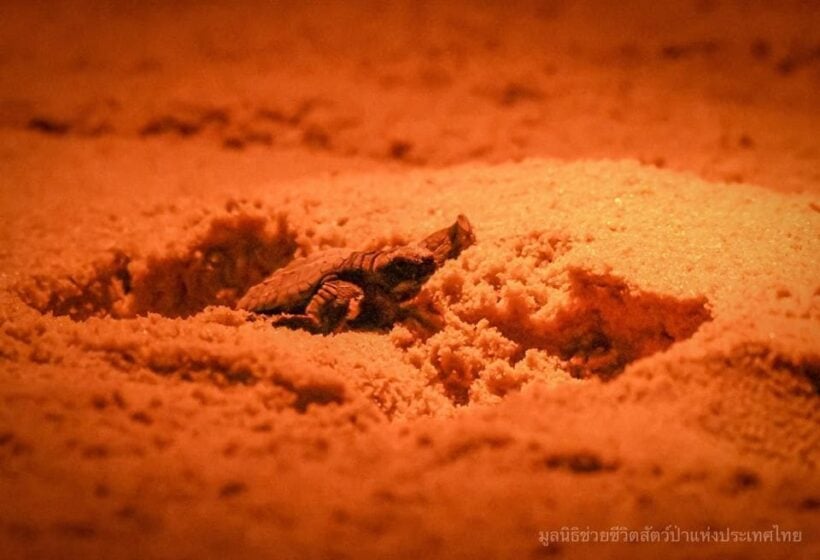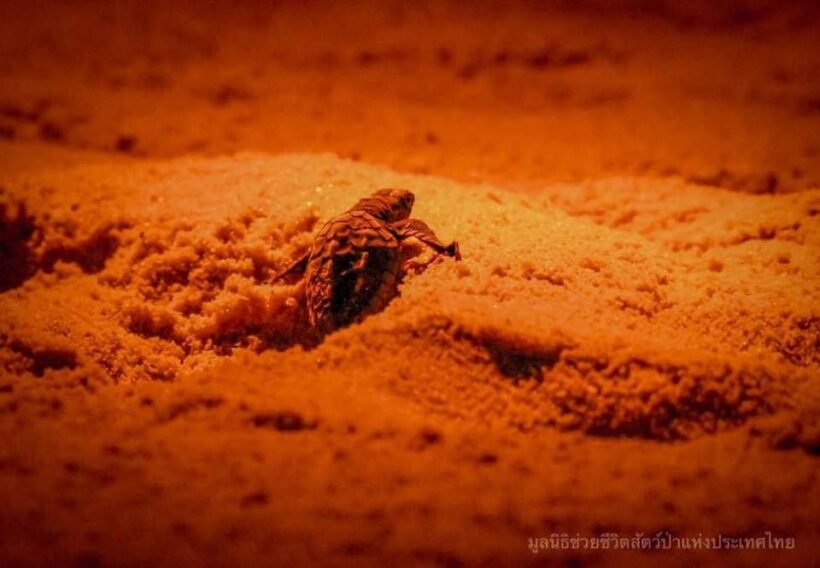 Motorbike driver dies, another person injured after car driver slams into them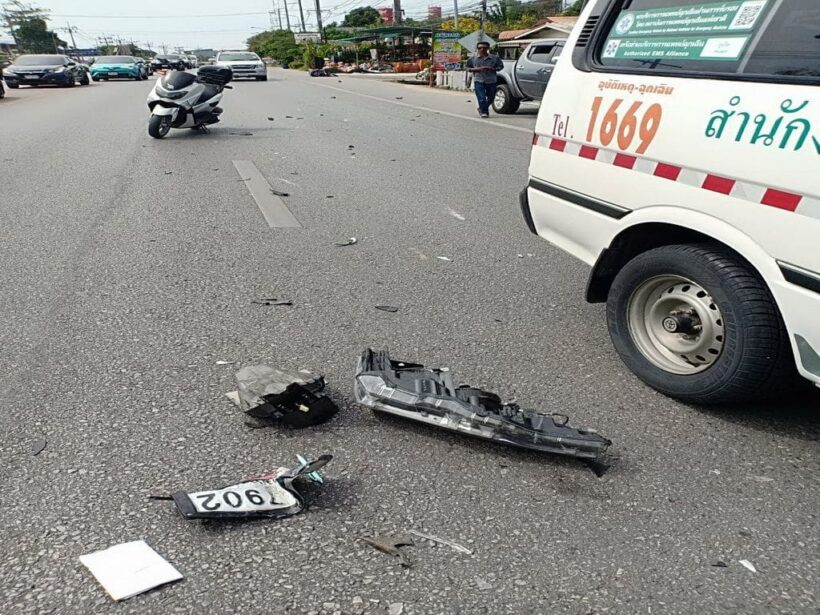 A female motorbike driver has died while a male car driver has sustained injuries after a second car driver fell asleep at the wheel in Thalang crashing into them.
The incident happened on Srisoonthorn Road in Thalang at 2pm yesterday (Wednesday).
Police and emergency responders arrived to find a damaged motorbike and two damaged cars.
Police report that the car driver, Dechawat Taechanitisawat, fell asleep at the wheel. He lost control of his vehicle before colliding with the motorbike whose driver was 34 year old Ms Tanakorn Chadaphon and another car driven by 39 year old Pradit Ruecha.
They were both rushed to Thalang Hospital where Ms Tanakorn was later pronounced dead.
Police are continuing their investigation and will charge Dechawat Taechanitisawat.