Prime Minister keeps controversial comedian off stage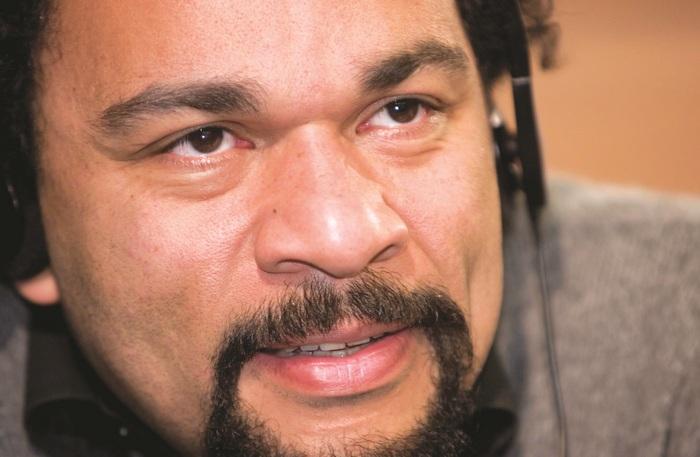 PHUKET: The show of controversial comedian and hate-speech convict Dieudonne M'bala M'bala, scheduled to take place last month at Illuzion night club in Phuket, was cancelled after the venue pulled the plug less than 24 hours ahead of the Frenchman taking the stage. Since then, Mr M'bala M'bala has struggled to find his footing in Asia.
"One of the owners of Illuzion was contacted the evening before the show by the Phuket Governor, who asked to cancel the show due to the unknown content of Dieudonn่e's speech, which could have disappointed and hurt the Jewish community," said Illuzion legal representative Panuwat Somrit, from Harwell Legal International Law office.
"Illuzion understood that the Israeli ambassador made a direct request to the Prime Minister for having the show cancelled and the Prime Minister had contacted the Phuket Governor."
Israeli Ambassador Simon Roded confirmed to the Phuket Gazette that he had approached the appropriate Thai authorities to prevent the performance from taking place.
"Dieudonne was convicted several times in the past years by courts in France and Belgium for crimes of hate speech, Holocaust denial, anti-Semitism, racism and more. Many venues in Europe have forbidden his performances due to their offensive nature and his criminal records," said Amb Roded.
The Ambassador was grateful for the quick response, especially given the checkered past of Thailand being insensitive to anti-Semitic issues.
In 2011, a group of high school students in Chiang Mai dressed up in full Nazi regalia for the annual summer sports day. The students of Sacred Heart Catholic School were led by a teen dressed as Adolf Hitler. Then in 2014, a KFC-like restaurant named 'Hitler' popped up in Thailand. Hitler fried chicken, located in Ubon Ratchathani, made international news with its take on the KFC logo, which featured Adolph Hitler in place of the iconic Colonel Sanders, reported The Diplomat.
"We highly appreciated the prompt response by the relevant Thai agencies. In the same spirit, we appreciated the club's decision to cancel the show," said Amb Roded. "In recent years, we have indeed witnessed an improvement in awareness and sensitivity in Thailand on the topics of Holocaust denial, anti-Semitism, racism and so on."
Last year, Mr M'bala M'bala was sentenced to two months in jail by a Belgian court for racist and anti-Semitic comments he made during a show in Belgium in 2012. This, however, wasn't the first time the comedian was convicted for hate speech. In fact, earlier in the year he received a two-year suspended sentence in France for a Facebook comment condoning terrorism.
Days after the attacks that killed 17 people in Paris, Mr M'bala M'bala posted a message that mixed the popular 'I am Charlie' slogan with the name of one of the gunmen, Amedy Coulibaly. The statement read: 'I feel like Charlie Coulibaly'.
Mr M'bala M'bala has been arrested at least 38 times for violating French hate speech laws.
"He claims the country is run by Jewish 'slave drivers' and says 'the big crooks of the planet are all Jews'," reported The Telegraph.
"He even complains that "the Holocaust has become almost a dominant religion" in France, and says Jewish journalist Patrick Cohen makes him think of 'the gas chambers'. He has repeatedly invited Robert Faurisson, a famous Holocaust denier, on stage."
Mr Panuwat reiterated to the Gazette that Illuzion was only the venue, which had been rented out to the agency organizing the show.
"Illuzion did not ignore or neglect this issue; when the Phuket Governor contacted the owner on the day before the performance and explained the situation, Illuzion immediately cancelled the contract for renting its space to the event organizer," said Mr Panuwat.
Despite the last minute cancellation, Illuzion paid no compensation to Mr M'bala M'bala or the organizer.
"Illuzion management would like to apologize to the Jewish community for the accident and welcome the Israeli ambassador to make direct contact with the Illuzion team for any clarification," Mr Panuwat said.
Thailand has faced severe criticism from Human Rights Watch, the United States of America and many private and government bodies with regards to freedom of expression, following the National Council of Peace and Order (NCPO) taking power in 2014.
Coming under particular fire are Thailand's lese majeste law, the Computer Crimes Act and other laws being applied in defamation cases. However, Mr M'bala M'bala's speeches, comments and actions appear to fall outside of 'freedom of speech', inside and outside of Thailand.
In 2013, then-French Interior Minister Manuel Valls announced that he would try to legally ban public performances by Mr M'bala M'bala, reported France 24.
"Despite a conviction for public defamation, hate speech and racial discrimination, Dieudonne M'Bala M'Bala no longer seems to recognize any limits," a statement released by Mr Valls read. "Consequently, the interior minister has decided to thoroughly examine all legal options that would allow a ban on his public gatherings, which no longer belong to the artistic domain, but rather amount to a public safety risk."
Moves to muzzle Mr M'Bala M'Bala set off a series of debates with regards to freedom of speech.
"These preliminary injunctions that have been pronounced against his shows are dangerous – not for Dieudonne, but because citing 'a risk to public order' opens the way for other similar injunctions," Agn่s Tricoire, a lawyer who specializes in intellectual property and freedom of expression and represents the French League of Human Rights, told The New York Times in 2014.
After departing from Thailand this year, Mr M'bala M'bala travelled to Hong Kong for another show. However, he was detained upon arrival and deported.
"Civilized societies find it is necessary to put a stop to such hate speech and outlaw such performances," said Amb Roded.
— Isaac Stone Simonelli
Phuket News

Join the conversation and have your say on Thailand news published on The Thaiger.
Thaiger Talk is our new Thaiger Community where you can join the discussion on everything happening in Thailand right now.
Please note that articles are not posted to the forum instantly and can take up to 20 min before being visible. Click for more information and the Thaiger Talk Guidelines.