Phuket's Kajonkietsuksa School signs MOU with PSU Wittayanusorn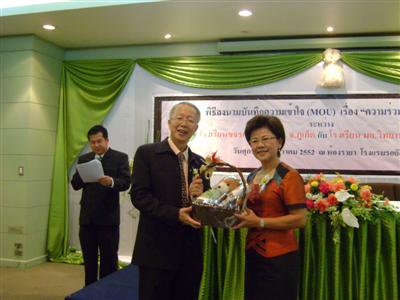 PHUKET CITY: Phuket's Kajonkietsuksa School has signed a Memorandum of Understanding (MOU) with the Prince of Songkla University's (PSU's) Wittayanusorn School in Haad Yai, one of the top secondary schools in Southern Thailand.
Phuket Vice Governor Teerayuth Eimtrakul was guest of honor at the signing ceremony, which took place at the Royal Phuket City Hotel late Friday afternoon
Signing the MOU were school principals Thidaporn Laoviseskul and Assoc Prof Waran Tanchaiswad of Kajonkietsuksa and PSU Wittayanusorn schools, respectively.
The MOU follows from a trip to the PSU flagship campus in Haad Yai last December, when Kajonkietsuksa students and teachers attended the Southern Student Arts and Handicraft Fair.
Students graduating from PSU Wittayanusorn School have a one hundred percent success rate at gaining entrance to a university, according to a press release issued by Kajonkietsuksa School after the MOU signing.
"Kajonkiet is very lucky to have a chance to sign this MOU with one of the most famous schools in the country. This MOU will help further develop to the school's academic staff and our student body…Those who stand to benefit the most from this alliance are the students themselves," said Ms Thidaporn.
Kajonkietsuksa School Manager Permkiat Ketkul told the Gazette the the MOU was geared toward academic cooperation between the two schools in terms of shared curricula, professional development of teachers, and student exchange.
A new school, Kajonkietsuksa currently has a total of 2,100 students in its English and Thai programs, housed in two large buildings on Chao Fah West road in Tambon Wichit.
The oldest students currently study at matthayom three level, but the school will introduce its first upper-secondary program over the next two years. The MOU with Wittayanusorn School is intended to ensure high academic standards are introduced and maintained throughout all academic levels, Mr Permkiat said.
The school plans to move all of its English-language program students into a new campus now under construction on Phra Phuket Kaew Road in Kathu, near The Heritage housing estate and condominium project, he said.
The move will take place in three phases starting in October next year, when kindergarten students studying in the English program will move to the new facility.
These will be followed by primary and secondary students in the subsequent two years, he said.
— S. Nongkaew & S. Fein

Chinese tourists still number one visitors to Phuket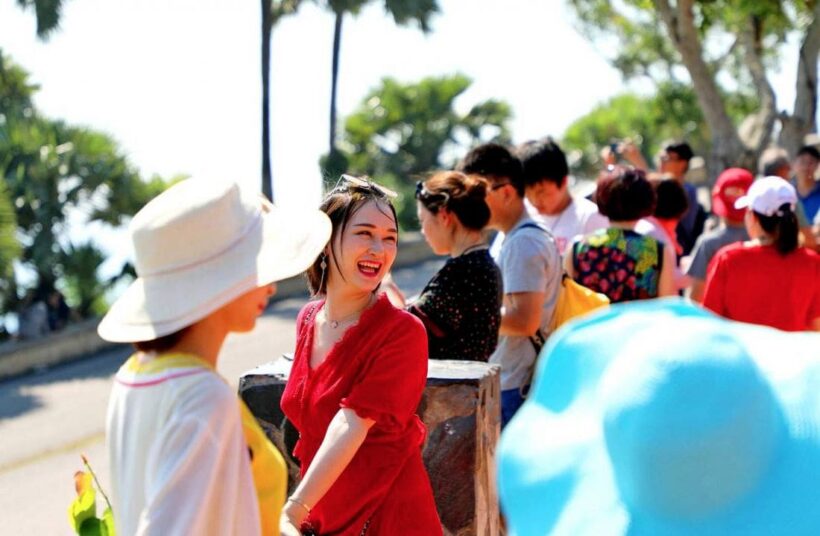 The Deputy Director of the Phuket Tourism Authority of Thailand, Montri Manator, says, "Numbers of Chinese tourists visiting Phuket in tour groups have been continuing to decrease after the Phoenix sinking on July 5 this year."
"On the other hand, Chinese tourists who are visiting Phuket by themselves, called FIT groups (Free and Independent Travellers), has not decreased. They are continuing to visit Phuket in high numbers.
"These are Chinese tourists who book their own holidays, decide which hotel to stay at, where to eat and where to visit.
"They are the second generation of Chinese tourists and are high spenders.
"Last month there are more than 120,000 Chinese tourists, which is still the number one foreign group of tourists who are visiting Phuket."
"But we have continued to encourage Chinese tourists to visiting this island. From January to October, the number of hotel check-in is still around 71 percent occupancy. There have been 10.184 million tourists, including 1.55 million Thais and the other 8.624 million foreigners.
"These tourists have generated 299,483.49 million baht income for the island."
Phuket Tourist Police asks night clubs to take care of foreign female customers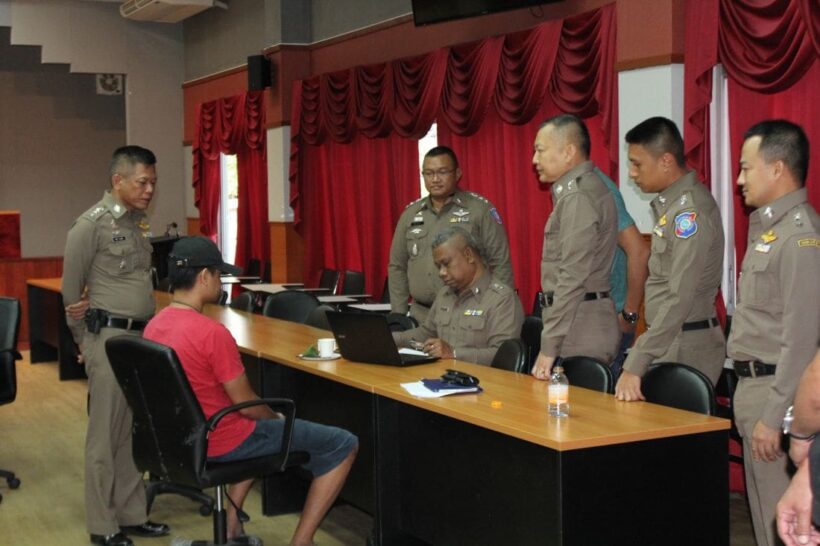 Tourist Police are asking Phuket night club operators to be responsible and look after female tourist customers.
This follows Phuket police arresting a man who sexually assaulted a British female tourist at Nai Harn last week.
Read more about the assault and arrest HERE.
The suspect, 40 year old Amnart 'Mai' Attajan, is now in custody for sexually assaulting the woman by taking advantage of her, whilst she was "unable to resist" (due to intoxication).
"This offence shall be punished with imprisonment of 4-20 years and a fine of 80,000-400,000 baht."
The Tourist Police Division 3 Chief Col Tongchai Wilaiprom is asking night club operators to look after female foreign customers, "especially if they get drunk and cannot take care of themselves".
"If there is Thai man coming to talk with them, please contact the Phuket Tourist Police or local police to take care of them. "
"Sometimes female foreign tourists talk and being acquainted in a night club with Thai men. That doesn't automatically mean that they are allowed to sexually assault them. This kind of incident has damaged Phuket's tourism image."

Marine activity banned around the charred remnants of yacht off Patong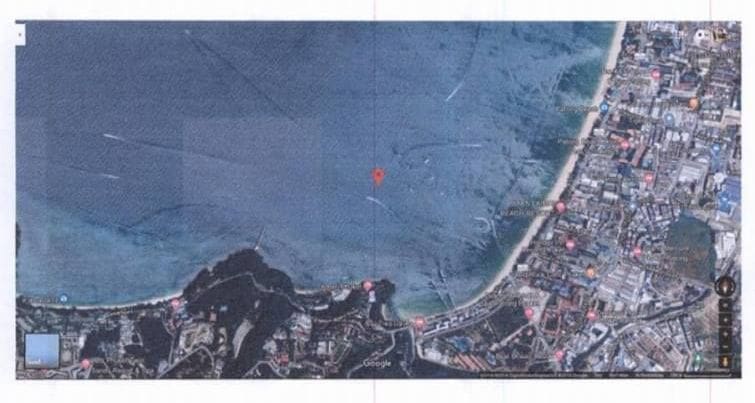 The Phuket Marine office has banned marine vessels from going near the area where the 'Soraya' was destroyed on Wednesday evening.
The announcement states…
"The 'Soraya' caught fire on Wednesday night 400 metres off Patong Beach. Some parts of the yacht are still on the water surface and some parts under water.
"For the best chances of navigation and to prevent any marine accidents, all marine vessels are being banned inside a 200 metres radius from the area of the incident, day and night.
A fire destroyed the luxury catamaran yacht moored off Patong Beach on Wednesday. The Australian owner called for help before escaping from the fire as it engulfed the vessel.
Read more about the incident and the Australian's escape from boat HERE.