Phuket serial thief finally apprehended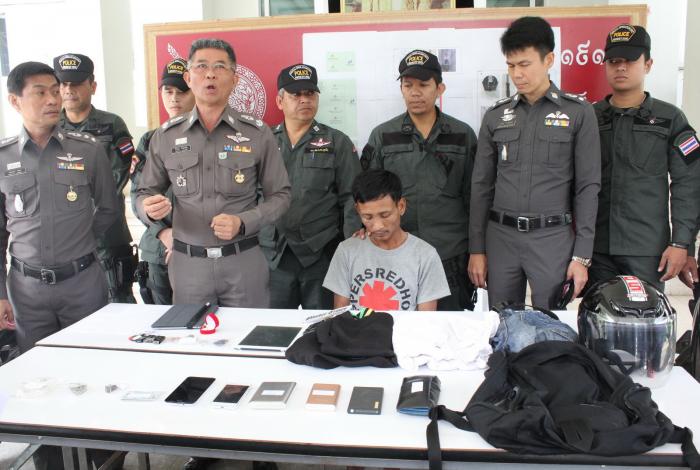 PHUKET: A serial thief who broke into nearly two dozen vehicles during the New Year's holidays was apprehended on Saturday.
Phuket Provincial Police Commander Teeraphol Thipjaroen, along with his team, spoke at a press conference at Phuket Provincial Police Station yesterday regarding the arrest of the suspect, Ging Phonsae.
"In two months, Mr Ging broke into cars in Phuket Town, Thalang, Sakoo and many other areas on the island and caused a lot of damage. We observed his actions and collected evidence against him over time," said Maj Gen Teeraphol.
Gen Teeraphol told the Phuket Gazette that on the day of the arrest, he and his team followed the suspect to Tesco Lotus in Thalang, where it seemed he was going to strike again.
"When we questioned him and showed him the evidence, he confessed to 23 counts of theft, including breaking into a car in Saphan Hin last Thursday (story here)," said Gen Teeraphol.
"He told us that he did so using only a screwdriver, that he worked alone and used to target cars parked in quiet areas. He also mentioned that he learned this skill in prison and spent only five minutes on each car," Gen Teeraphol added.
Mr Ging said that he sold some of the stolen items to provide for his family and the rest to buy drugs.
"He says he threw away some of the items, such as mobile phones and iPads, that were too risky to sell, for fear of getting caught," he added.
Mr Ging has a prior criminal record for theft and was released from prison in August last year after completing his sentence.
He has now been charged with theft and damaging others' property with intention of theft. He was taken to Thalang Police Station for further legal processing.
Police recovered some of the stolen belongings, including cash, a diamond ring, three mobile phones, an iPad, two powerbanks, a purse, two Buddha amulets, 69 thumb drives, three hard drives and many other items, worth about 60,000 baht in all.
Two of Mr Ging's own bikes that he used to commit theft were also seized. Officials are now in the process of contacting all the victims to come and claim their belongings.
— Kritsada Mueanhawong
Mariam the young Krabi dugong dies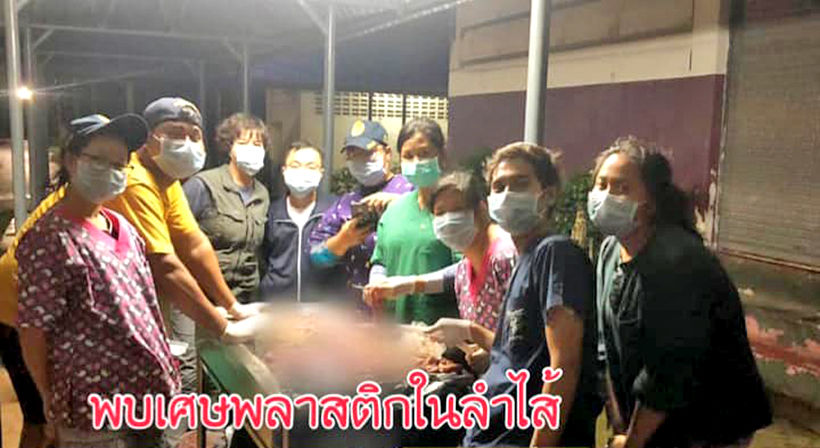 PHOTO: กรมทรัพยากรทางทะเลและชายฝั่ง
The Phuket Marine Biological Centre has announced the sad news about the special young dugong 'Mariam', who was found in Krabi back on April 26.
Young Mariam died earlier today.
The centre posted on its official Facebook page that the vet team found that she'd stopped breathing and her pulse had stopped as well, so they brought her out of the water to try and stimulate breathing.
Initially, they found that she was still responding from her eyes so they return her back to the pond. After checking the pulse, they found that it stopped again so they used some veterinary medications to keep her alive and pulled her out of the water for a second time.
She was pronounced dead at midnight today.
In a post mortem the vets found that Mariam had consumed a quantity of plastic that may have been previously undetectable.
"Rest in peace Mariam, our little angel," says the PMBC post.
Read some more about Mariam HERE.
Government MP receives death threats after exposing illegal condo project in Phuket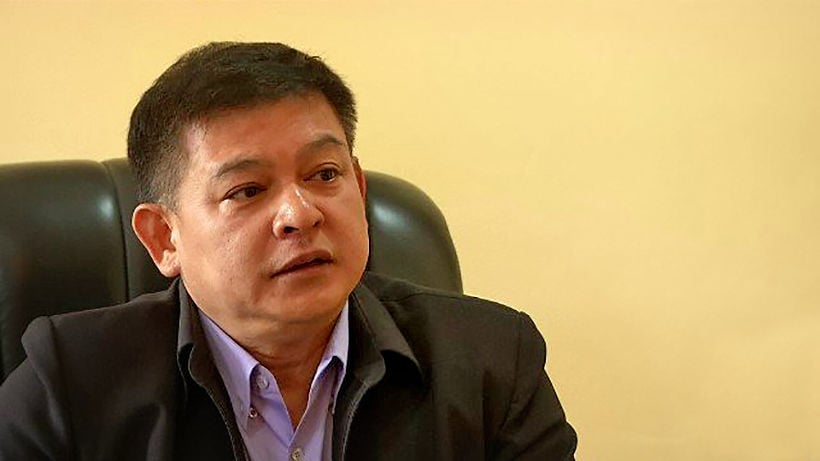 PHOTO: Sira Jenjaka MP, says he has received death threats
A government MP for Bangkok says he has received death threats for revealing a Phuket condo project that allegedly sits on land without the proper documentation. The project, at this stage, remains un-named.
Sira Jenjaka is an MP with the ruling Palang Pracharat Party and claims that two people had already died as a result of revealing the problems with the project.
He alleges the land documents had been revoked by the Administrative court in the past and says he will petition the Justice Ministry to have the project probed by the DSI (Department of Special Investigation).
Mr Sira says the un-named condo project, located in Tambon Karon (below), occupies land where the Nor Sor 3 Kor land ownership papers were revoked by the Administrative Court. He has alleged that the project is owned by a "retired high-ranking policeman".
"If government officials were found to be involved in the alleged malpractice, the state could be sued for damages worth billions of baht", according to a quote in the Bangkok Post.
He said that the potential buyers of the condominium apartments are mostly foreigners.
Mr Sirat said he planned to ask the Phuket governor to suspend the local mayor for alleged negligence in connection with the condominium project. He will also speak to the Phuket governor suspend construction of the project and cancel any contractor's licences.
The MP says that some state officials may have their authority and been complicit in the approval of the Nor Sor 3 Kor document.
SOURCE: Bangkok Post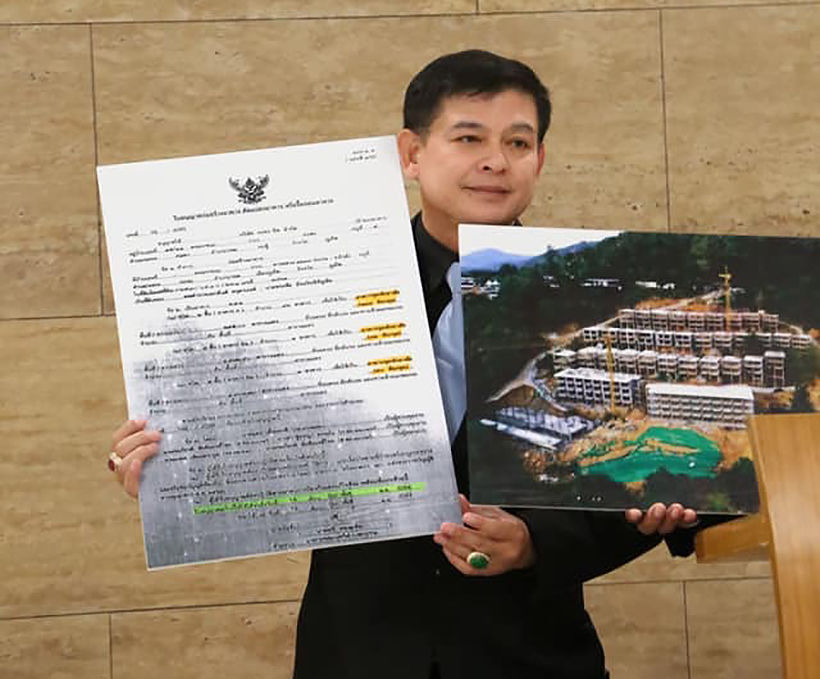 PHOTO: Manager Online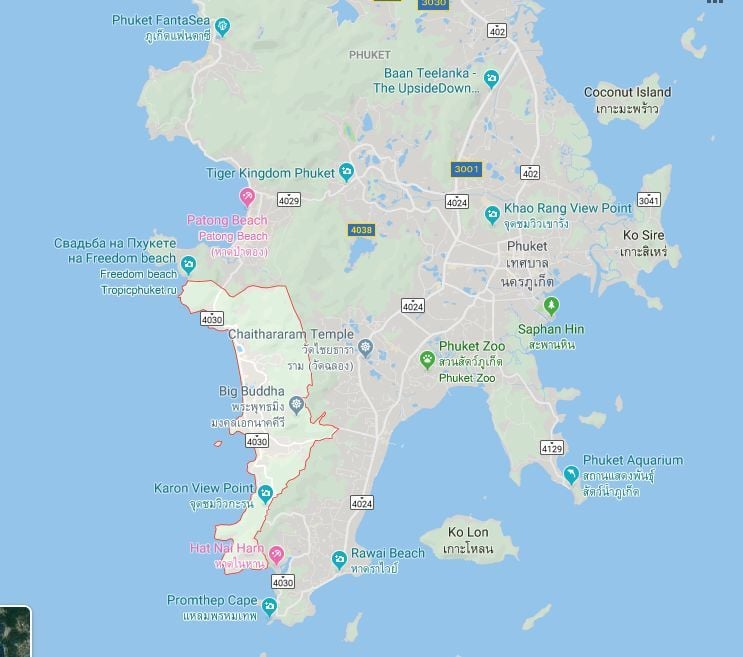 Turtle rescued on Nai Harn Beach, Phuket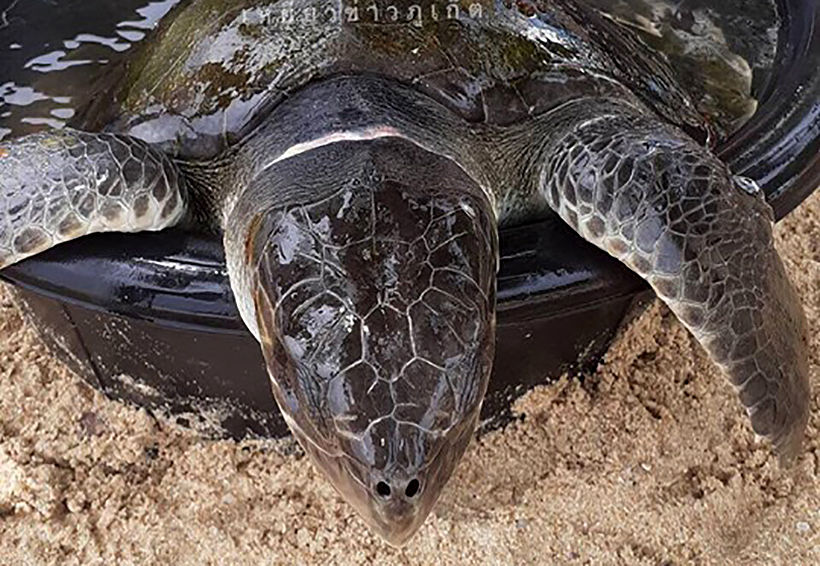 PHOTO: Aroon Solos
Today (August 15) at about 1pm, the lifeguard team at Nai Harn Beach rescued a small turtle, which had become stuck in a fertiliser sack.
They found the turtle washed up ashore with the sack wrapped up around its neck. They tried to carefully remove the sack from the turtle's neck but found that the turtle had been injured around the neck so they contacted the Phuket Marine Biological Centre to take the turtle back to the centre for further examination and treatment.
Well done to the lifesavers at Nai Harn.
VIDEO: Rawai Mayor Aroon Solos