Phuket
Phuket runner goes the distance – aiming for 100km race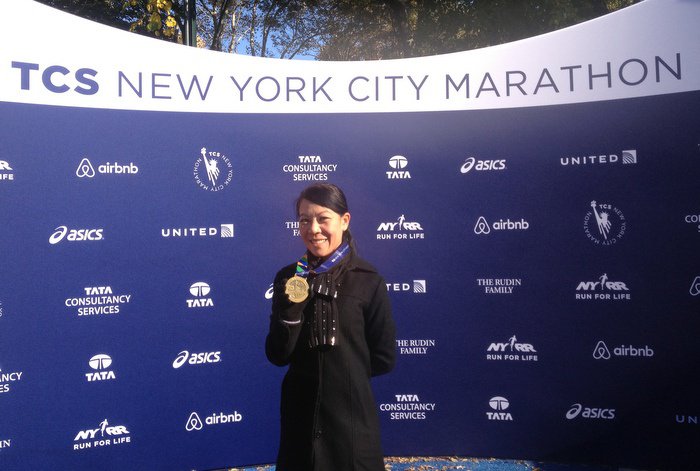 PHUKET: What were your plans last weekend? Did you see a girl running the 61-kilometer road distance from Rawai to Sarasin Bridge? Rest assured her upcoming plans are fixed as well – she's preparing for her next long-distance run.
Meet Kiranee Narabal, possibly Phuket's most passionate long-distance runner, whose love for her chosen sport has taken her for a 100km run around the island and to New York. Kiranee, owner of a nursery and kindergarten, CEO of an organization development consultancy and a well-known face in Phuket, is what they call "an active type". When she's not at work or doing extracurricular freelancing, she runs.
"I was always physically active and running was always a part of my training routine," she says, adding that it was two years ago when she started running more seriously.
"The first full marathon I completed in Thailand was the Bangkok Marathon in 2013. Currently, my personal best is 4 hours 15 minutes, from a marathon in Rachaburi," she says.
But the about 42km in a marathon is not enough for Kiranee, who soon will travel to Koh Chang for a 66km trail run, followed by another big trail run in Khao Yai.
"My next goal is completing a 100km race. I already covered this distance during my training in Phuket – it took me 18 hours with a short break," she says, paying no attention to my dropped jaw.
It's her love for long-distance running that took Kiranee outside of Phuket. On the island, the running community is focused mainly on distances that are too short for her.
"I compete more outside of Phuket than in it. That is because people in Phuket mostly run short distances of 5-10km, and this is not challenging for me anymore," she explained.
"In Phuket, there is only one marathon and maybe two half-marathons a year, that's not enough."
Judging from her achievement last year, neither is running in Thailand. Kiranee is one of two people from Thailand who competed in the famed New York Marathon last year. The other person is her fiance, Kerati Charoenwattanachai.
"I applied for the New York Marathon because it is the biggest of the World Marathon Majors, with over 50,000 people joining every year and more than one million spectators along the route," Kiranee explains.
The application process is not a walk in the park, but keep in mind that we are dealing with a long-distance runner here. Kiranee tried entering twice with the open draw, but was unlucky. And as nobody in Thailand sends runners to the New York classic, she and her partner started looking abroad.
A few months later, they found an agency in Italy who took them in, and now she can add the New York Marathon to the long list of races she has completed.
"The race was beyond my expectations. We ran through five New York districts and were cheered by spectators at every stage," Kiranee recalls.
"People come with different signs to cheer the runners on; some dress up, there are snacks along the route, and people run for different causes: their loved ones, for charities and so on.
"It's more than a race, it's a celebration of the city. The atmosphere is incredible."
One special moment during the New York Marathon left its mark on Kiranee: "Before we went to New York, we heard that it's the loudest race in the world, that you can always hear the supporters.
"I remember running across a bridge on which spectators aren't allowed, and in the middle of the bridge I could hear spectators from both behind me and in front – it was amazing.
"To attend a race like this is truly inspiring."
No wonder that this year Kiranee is planning to go back to New York, but not alone.
"This year we want to take more people with us," she said. "My goal is to promote this and bring more
people in. Since we went to New York, we seem to have inspired many people to join us next time, and we already have five people from Thailand applying to take part in the New York Marathon in 2015."
Asked the one simple question that underscores all of her running achievements – why do it? Why deal with all the pain and discomfort of long-distance running, and more than 20 big races a year? – Kiranee answers with a smile and simplicity: "I do it to complete the distance – that's it, that's the goal."
— Maciek Klimowicz