Phuket chosen as Asian HQ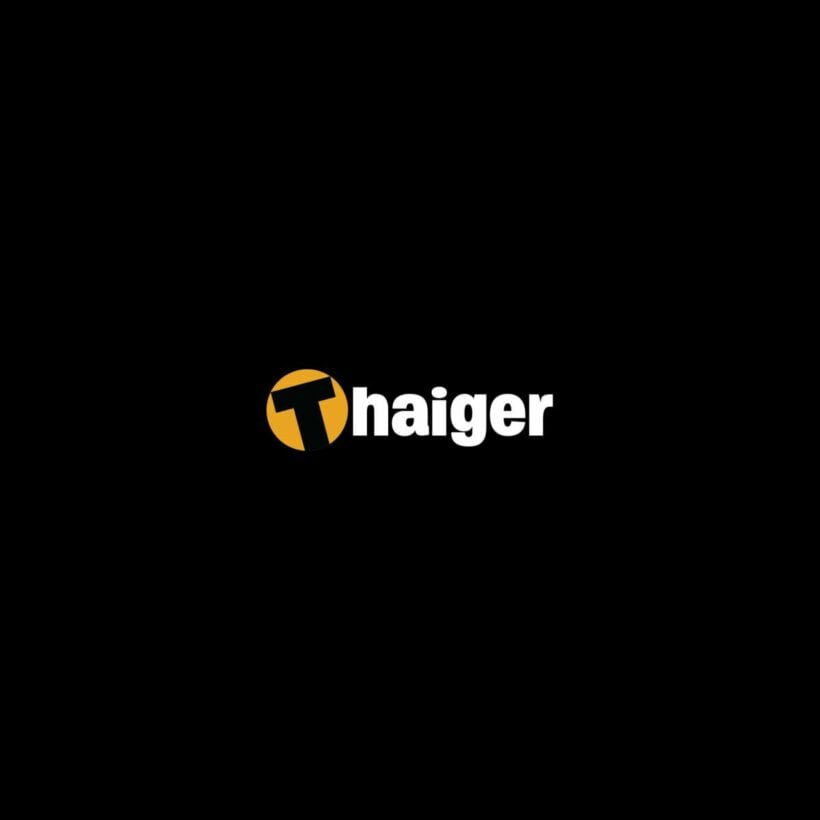 Phuket NEWS Hound
– A daily digest of news from around the world compiled by Gazette editors for Phuket's international community. World Cup? Get instantaneous scores and news updates right here on the Gazette Online (fed directly from FIFA).
PHUKET: Asia Travel Tips reports that Outrigger Hotels and Resorts Asia has officially established Phuket as its Regional Operating Headquarters (ROH).
The resort operator has also been approved by the Thai Government's Board of Investment, under the Ministry of Industry.
"We are a resort company so have chosen a resort location," said Outrigger's Senior Vice President for Asia, Darren Edmonstone.
"Our expertise since our formation in Hawaii over 60 years ago pertains to warm climate resort holidays. Phuket, with its great aviation access, human resources and culture of hospitality is a perfect regional headquarters for us in Asia.
"With a headquarters in Phuket, Outrigger can easily access resort areas of potential business interest in India, Indonesia, Vietnam, China and around Asia," he added.
Here in Phuket, the resort company manages the Outrigger Laguna Phuket Resort & Villas.
The Thai Government created the ROH program in 2001 to reinforce Thailand's position as an important business hub.
Thais move to help tourism
ETN
The Thai government has decided to move forward with a tourism recovery plan, and to move quickly. Thailand's Government has extended a range of measures to promote tourism, including a waiver of tourist visa fees until March 31, 2011.
They they have also approved a relief package for the tourism industry, including loans in the Thai Baht equivalent of US$153 million.
Hotels are exempted until 2011 from operation fees, while Thais travelling on local packages from tour operators, or who pay for their accommodation, will be able to deduct up to 15,000 baht from their annual income tax this year.
The TAT was granted an additional budget of 350 million baht (approx US$11.1 million) to boost promotion in the domestic market.
And the government-owned Airports of Thailand company has introduced discount schemes such as the reduction of landing fees by 15%.
The Government says it will also study tax deductions for MICE organizers.
Thailand praised for recovery
Earth Times
International tourism officials on Friday praised Thailand's efforts to restore its image as a safe destination after months of political turmoil.
At a meeting in Bangkok, World Tourism Organisation (UNWTO) secretary general Taleb Rifai and Pacific Asia Travel Association (PATA) chief executive Gregory Duffell pledged to work closely with Thailand to accelerate the recovery of the country's tourism industry.
"UNWTO and its members stand behind Thailand," Rifai said. "Valuable lessons and strategies used by other member states to confront similar crisis situations will be shared. This meeting also represents an expression of solidarity with Thailand from the international tourism community."
Rifai praised Thai government's efforts to revitalize the tourism industry, including a financial scheme for tourism entrepreneurs and small businesses affected by the unrest, exemption from the tourist visa fee for foreigners, and a landing and parking fee discount for airports.
The Kingdom's image as the 'Land of Smiles' was shattered after thousands of anti-government protesters occupied Bangkok's central shopping and hotel district in April and May and sporadic violence left 90 people dead and 1,885 injured.
Economic losses, including the torching of several of Bangkok's landmark businesses, were estimated at 200 billion baht (6.25 billion dollars).
Thailand's tourism industry was hurt by the outbreak of SARS, or severe acute respiratory syndrome, in 2003; by the Indian Ocean tsunami in 2004; and the closure of Bangkok's two airports by protesters in 2008.
But the industry has proved resilient, bouncing back stronger each time.
Thais seek peace through art
Centre Daily
Out of Thailand's bloody political turmoil that ended in mid-May, an art exhibit has emerged.
'Imagine Peace' opened last week and runs through August 22 at the Bangkok Art and Culture Center, located just a block from the protest zone in central Bangkok where protesters set up a makeshift campsite enclosed by a barricade of stacked rubber tires and bamboo spears.
Eighty artists have contributed works that include a rendition of the anti-government protesters' rubber tire barricade – which sealed off parts of central Bangkok for weeks – to express "the desire for peace and reconciliation," says curator Apinan Poshyananda.
Reconciliation is the latest catchword in Thai politics today, as the government tries to heal a nation fractured by the worst political violence in nearly two decades.
The 10 weeks of protests left 89 people dead and about 1,400 injured, and brought the capital's luxury shopping district to a standstill.
The exhibit was cobbled together in three weeks. Organizers say they hope to rotate in new installations if more artists want to contribute, and even expand onto the streets outside the gallery if need be.
Jakarta develops tourism
The Jakarta Post
The Ministry of Culture and Tourism has selected 200 villages across Indonesia as recipients of donations from the country's Community Empowerment Fund (CEF) in a bid to develop tourism. The announcement was made yesterday.
Indonesia has announced a series of tourism development measures over the past few months. The country's most visible competitor with Phuket is Bali, but many other destinations in the archipelago are under active grooming as tourism attractions.
The Director of Community Empowerment at the Ministry said that each village in Java would receive development funds, and that the villages were expected to develop tourism as a source of income for themselves and for the country.
The CEF program was initiated last year, with 104 villages receiving allocations of funds. An additional 450 villages will receive allocations next year, the Ministry says.
— Gazette Editors
Want more from the Thaiger family?
📱 Download our app on Android or iOS for instant updates on your mobile
📧 Subscribe to our daily email newsletter
👍 Like/Follow us on Facebook
🔔 Subscribe to or Join our YouTube channel for daily video updates
Phuket police search for foreigners who were seen drinking beer at a restaurant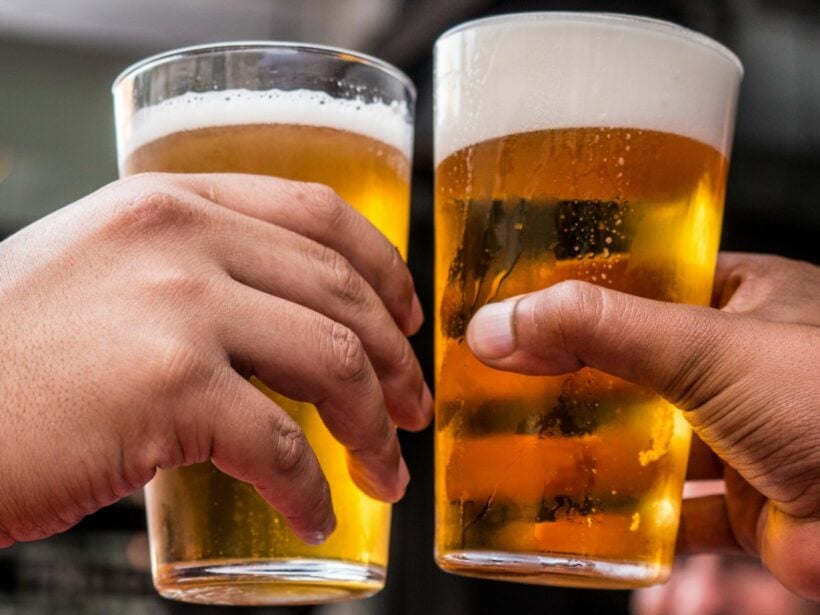 Phuket officials are serious about disease control orders banning parties and gatherings with friends, especially when alcohol is involved. They're so serious, that apparently they're searching for 4 foreigners who were seen drinking beers at a restuarant in Rawai.
Police raided the restaurant yesterday at a complaint from a woman who works for the local district office. She was out on a campaign pushing for locals to wear face masks when she noticed that some people were sitting at the Roxanne restuarant, having a beer. Photos as well as a video was sent to the police showing a group of 4 foreign men and 2 Thai women sitting at the restaurant together.
Along with police officers, local officials from the Muang District Office and Rawai Municipality showed up to the restuarant. Reports say the men were seen driving off on motorcycles just as as the team of 10 officers and public officials arrived. The beer was still on the table when police arrived.
Officers took the owner of the restaurant and 4 of the employees to the Chalong Police Station. The owner is facing charges of breach of the provincial order banning the sale of alcohol and allowing the consumption of alcohol on the premises.
Just last week, police raided a home in Cherngtalay, breaking up a gathering of 6 people. 2 men from the UK who work in Phuket were taken to the police station and fined 6,000 baht whilst police were still waiting for another 4 people to present themselves at the police station.
As part of the disease control measures to contain the spread of Covid-19, preparing Phuket for a possible Covid and quarantine-free reopening in July, officials have banned social activities and gatherings, with the expection of traditional events like funerals. Phuket authorities have warned that foreign residents who break the rules could be subject to being deported.
SOURCE: Phuket News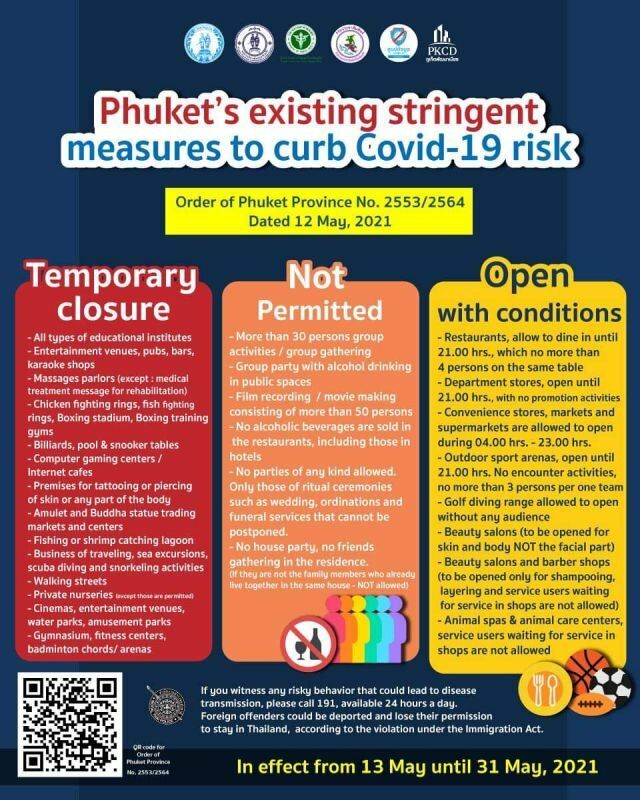 Want more from the Thaiger family?
📱 Download our app on Android or iOS for instant updates on your mobile
📧 Subscribe to our daily email newsletter
👍 Like/Follow us on Facebook
🔔 Subscribe to or Join our YouTube channel for daily video updates
12 Covid-19 violators busted drinking on Patong Beach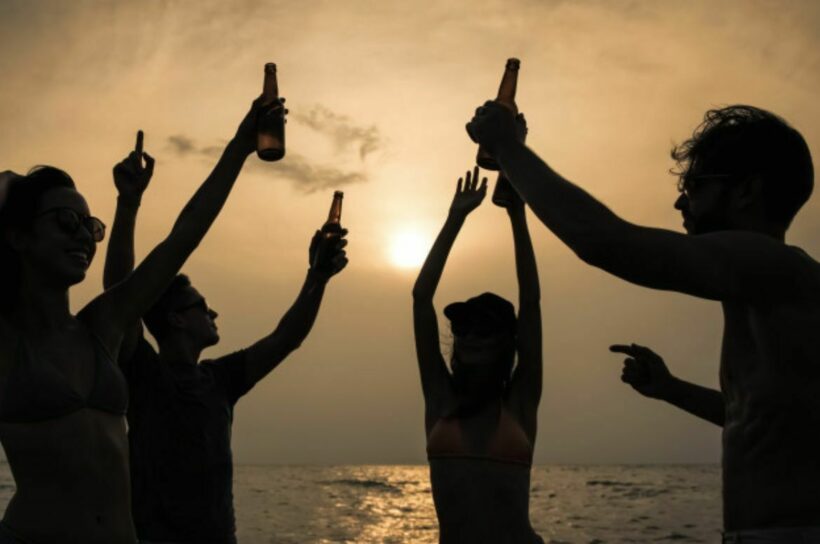 12 violators of Covid-19 restrictions, of Thai and foreign origin, have been arrested and taken into custody by police for gathering and drinking in public on Patong Beach. The Covid-19 measures currently in place in Phuket ban all get-togethers involving alcohol, limiting the number that can drink together to just 2 people. The group were arrested for violating this order and for drinking in public.
According to the police the group had 3 foreign men in it along with 5 Thai women and 3 Thai ladyboys, so for those keen at maths the details of the 12th person were not revealed. The Covid-19 rule violators were arrested Friday night in Patong on the walkway along the beach on Thaweewong Road, the popular beachfront road.
Police noted the specifics of their liquor stash, confirming that the group had 2 bottles and 8 cans of Thai beer, 2 imported beers, 4 wine coolers, 4 soda waters, and 2 bottles of Thai liquor. The stash was confiscated by the police.
The perpetrators were brought to Phuket town to the Phuket City Police Station. There they were met by the Phuket Vice governors and medical personnel from Vachira Phuket Hospital. The medics administered swab sample Covid-19 test to each member of the group of restriction violators.
The Vice Governor reminded people that these restrictions were put in place after more than 20 people tested positive for Covid-19 from a small group of people drinking together. That is why the regulations allow just two people together when alcohol is involved. He stressed that police and government officials have been instructed to crack down on violators to try to quickly curb the spread of Covid-19 for a chance at reopening to international tourism July 1st.
Officials asked the public to work together to attempt to eliminate the spread of Covid-19 in Phuket and instructed anybody who sees violators of the Covid-19 restrictions to contact the police immediately. Sentence and fine details were not yet available for the group of 12.
SOURCE: The Phuket News
Want more from the Thaiger family?
📱 Download our app on Android or iOS for instant updates on your mobile
📧 Subscribe to our daily email newsletter
👍 Like/Follow us on Facebook
🔔 Subscribe to or Join our YouTube channel for daily video updates
Covid-19 mask violators in Phuket forced to exercise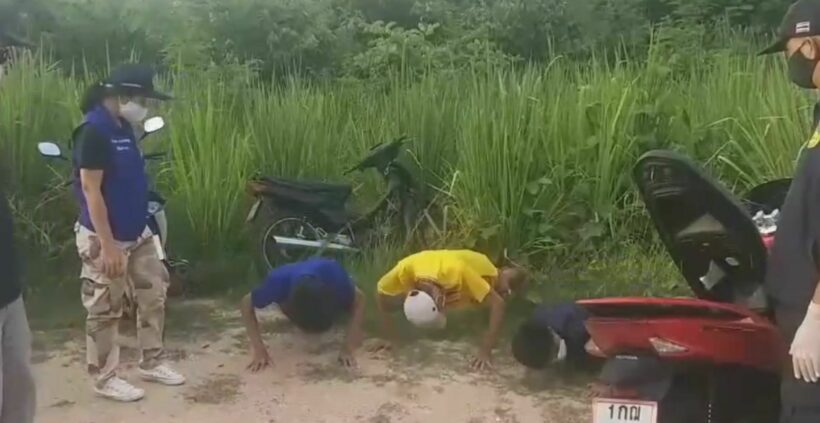 For those who have more pounds on their body than pounds in their pocket, exercise punishment seen in Phuket yesterday for mask violators may or may not be welcome. Officials have walked back the strict 6,000 baht punishment for the first warning against someone not wearing a mask and were spotted forcing those who have gone out without a mask to do exercise on the street.
The people forced to exercise were at a Covid-19 checkpoint in the Rawai subdistrict, where the Chalong Police along with local medical workers were checking people yesterday. The checkpoint was set up in an effort to push one hundred per cent mask compliance to stop the spread of Covid-19 on Phuket.
Not only were they checking everyone who passed by to make sure they had their masks, but also to correct those who were wearing their masks improperly. We've all seen the people who seem to think that a mask on their chin or underneath their nose is somehow just as effective as a properly worn mask, or at least that they can get away with "wearing a mask" while limiting their personal inconvenience.
Officials were quick to point out that the overwhelming majority of people passing through the checkpoint, both foreigners and Thai, did have their masks with them and were wearing them properly. But they did catch more than 10 people not wearing their face mask or not using them correctly.
Authorities decided to let them off with a first soft warning by moving bodies instead of moving baht. Police made violators do exercise right there on the street in hopes of shaming them into making better decisions next time. All violators did have their names and details taken down with a promise that if they were caught again proper traditional fines would be handed down.
No word yet on any plans to make this punishment into a Tik-Tok Channel.
SOURCE: The Pattaya News
Want more from the Thaiger family?
📱 Download our app on Android or iOS for instant updates on your mobile
📧 Subscribe to our daily email newsletter
👍 Like/Follow us on Facebook
🔔 Subscribe to or Join our YouTube channel for daily video updates