Phuket
Phuket Valentine's Day event to offer new homes to hermit crabs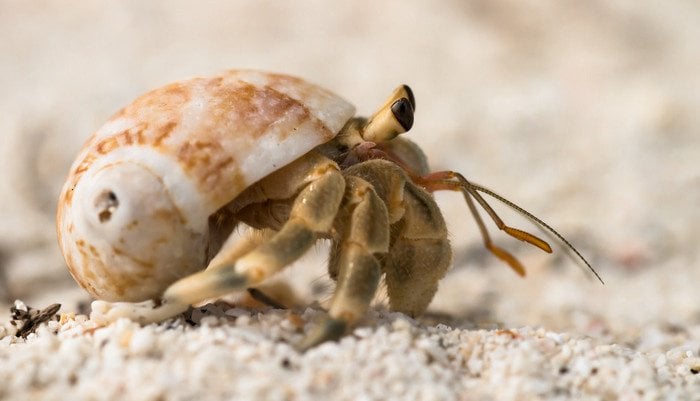 PHUKET: In an effort to inspire a love of nature, the Ministry of Tourism and Sports (MOTS) is organizing a Valentine's Day event aimed at donating new shells for the humble hermit crab.
Hermit crabs have soft, spiral-shaped abdomens which are vulnerable to predators. They protect themselves by salvaging the empty shells of other crustaceans and other objects, sadly sometimes including beer cans and plastic containers, which they make into their own "homes".
"We are calling on everyone who wants to join us on Valentine's Day to give something back to these fascinating little creatures," Santi Pawai, director of the Ministry of Tourism and Sports, Phuket office told the Phuket Gazette.
The event will involve two visits to Racha Yai Island on February 14-15 where participants will donate collected shells to be thrown back into the sea for hermit crabs to use.
"So far about 200 people have signed up for this project, but there are still seats available if you would like to join us," said Mr Santi.
"We are asking people who take part to donate shells for the trip, so that we can provide homeless hermit crabs with some protection," he added.
Anyone interested in making the trip to Racha Yai Island for the special Valentine's event can visit the MOTS Phuket office in person from Monday to Friday, 8:30am to 4:30pm, to register their names for the outing (map here).
"Valentine's Day is a good time to share your love. Besides loving yourself and your loved ones, please share your love with nature – we get a lot back from it," said Mr Santi.
"Little things can go a long way – especially if we act to do them together – and this will give us a beautiful Phuket for the future."
For more information call the MOTS Phuket office at 076-217054.
— Chutharat Plerin