Phuket Live Wire: Get your browsers right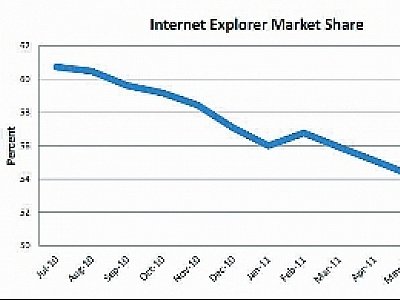 PHUKET: If you have a pirate copy of Windows XP and you've never updated your web browser, chances are you're still running Internet Explorer 6 (IE 6), and – forgive me for saying – chances are also that your system's been infected.

If you have a pirate version of Windows, and you're running IE 6, even if you're using a good antivirus program I'd guess there's at least a 50-50 chance that you're infected with a rootkit right now. A more realistic figure is 80 per cent or more. Which means everything you're typing into your PC, and much of what's stored on your PC, has already been sent to somebody, somewhere, without your knowledge or approval.

Of course it's important that you get a legal copy of Windows. I've written about that before; if you need details, drop by one of our Sunday morning Computer Clinics and I'll step you through the process. Once you have a legal copy of Windows, it's also vitally important that you install and update a good antivirus program. My personal preference is Microsoft Security Essentials, which is free, unobtrusive, very capable, and easy to use.

But it's also important that you get your browsers updated. Internet Explorer 6, which ships with Windows XP, has been the source – the vector – for more infections than any other piece of software, ever. To see what version of Internet Explorer (IE) you're using, start IE, hold down the Ctrl key and press H, to bring up the Help menu, then click on About Internet Explorer.

If you have Windows XP, the latest version is Internet Explorer 8. For Vista or Windows 7, the latest version is IE 9. You should upgrade to the latest version. IE 8 and 9 can both be downloaded on Microsoft's web site, specifically at is.gd/Y4WXq5 and is.gd/dBMdM0.

If you've never tried Firefox (version 5, getfirefox.com) or Google's Chrome (version 12, google.com/chrome), give one or the other a try. They're both excellent browsers that you can install with a couple of clicks and run side-by-side with Internet Explorer, with no problematic interactions at all. Personally, I use Chrome most of the time, but you should give them all a try (even IE!) and pick the one you like the most.

Even if you use Firefox or Chrome, keep Internet Explorer updated so you don't get broadsided by a security hole.

Answers available in Thai

Microsoft has launched Thai-language forums on answers.microsoft.com. I've been using the Answers forum for years to get answers to questions about Microsoft products. In the past few weeks, they've launched Thai language support via the forums, answers.microsoft.com/th-th.

The format appears to me to be the same as with their English-language forums, which are extensive. Basically it's free support, from Microsoft employees and MVPs, for all sorts of questions, from absolute beginners to very advanced users. The people who answer questions on the forum have access to the development and support teams, so they can frequently give very accurate answers to complicated questions.

It's a real big deal. Tell your Windows-victimized Thai friends.

Live Wire is Phuket Gazette columnist Woody Leonhard's weekly snapshot of all things internet in Phuket. Woody is Senior Contributing Editor at InfoWorld and Senior Editor at Windows Secrets Newsletter. He's written more than 40 computer books including, most recently, Windows 7 All-In-One For Dummies.

To see what Woody's up to in the international press, and to keep on top of the latest patches and problems with Windows and Office, drop by AskWoody.com. Follow Woody on Twitter: @PhuketPC.
— Woody Leonhard
Keep in contact with The Thaiger by following our
Facebook page
.
Never miss out on future posts by
following The Thaiger
.
Thai Airways to resume flights from Bangkok to Chiang Mai and Phuket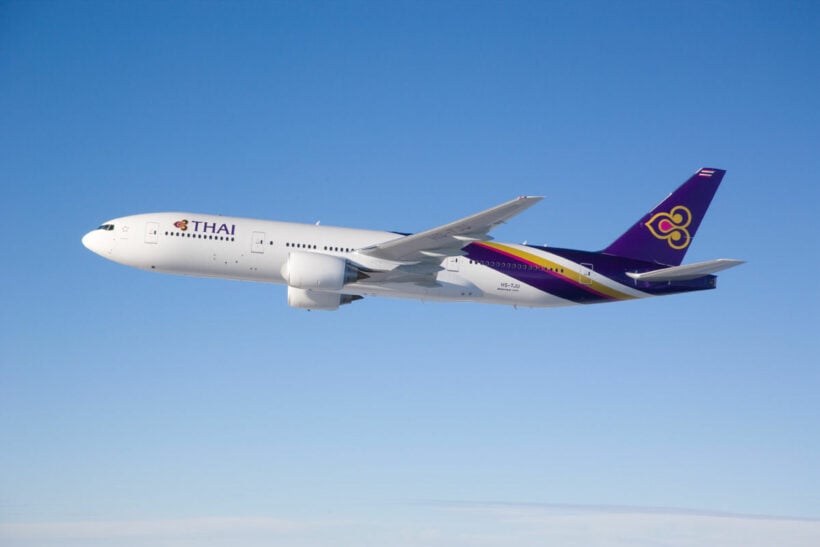 After nearly 9 months on the ground due to the coronavirus pandemic, along with problems balancing their accounts, Thai Airways will resume flights between Bangkok and Chiang Mai as well as Bangkok and Phuket later this month. The flights will start back up on Christmas day.
Flights from Bangkok to the 2 key tourist provinces have been grounded since April 1. Starting December 25, the airline will run 3 flights a week on both routes. A source told the Bangkok Post that the new schedules will run until at least February 28.
Thai Lion Air, Thai Air Asia, Nok Air, Thai Smile, VietJet Air and Bangkok Airways have returned to the domestic skies since July and slowly adding frequency to their routes.
In addition to resuming the domestic flights, the Thai Airways is relaunching some international flights from January 1 to March 27 including weekly flights to Frankfurt, London, Copenhagen, Sydney, Seoul, Manila, Taipei and Osaka. Flights from Bangkok to Tokyo will be available 3 times a week and flights from Bangkok to Hong Kong will be available every day.
Thai Airways has been tackling bankruptcy throughout the lockdown and trying to make up for more than 300 billion baht in losses. Since many flights were suspended due to travel restrictions, Thai Airways has tried to make money by business ventures on the ground, like a pop-up restaurant serving in-flight meals and selling off unwanted equipment from their warehouse. There also disposing of much of their older fleet, including all of their Boring 747-400s.
SOURCE: Bangkok Post
Catch up with the latest daily "Thailand News Today" here on The Thaiger.
Keep in contact with The Thaiger by following our
Facebook page
.
Never miss out on future posts by
following The Thaiger
.
97 police officers investigated for fiddling Covid-19 payments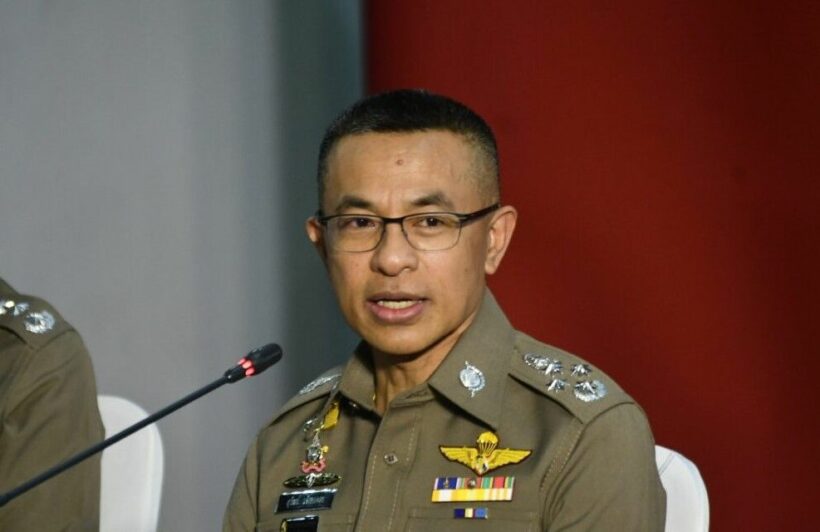 97 police officers, from 41 police stations, are currently being investigated for an alleged scam involving Covid-19 payments meant for officers who worked extra shifts during the crisis. The case was assigned by national police chief Suwat Jangyodsuk in November, when it came to light that some officers may have fraudulently claimed allowances meant for others.
In one incident, an officer responsible for transferring extra payments to police on the southern island of Phuket transferred the money to his own accountant instead. At the time, the transfer was dismissed as a mistake (in his favour), with the officer in question receiving a warning, and payments then made to the qualifying officers.
Wissanu Prasatthong-Osot from the National Internal Affairs Police says the investigation should reach a conclusion within the next 10 days.
"The result of the investigation should be ready in 10 days. Currently, 97 officers in 41 police stations ranging from non-commissioned to generals are under investigation for being involved in the swindle. The bureau aims to provide justice to all policemen involved. After the investigation concludes, the victims will receive their full allowance, while the offending officers will be punished under the law and disciplinary standards."
Nation Thailand reports that a full list of alleged offenders has been sent to Suwat, with Wissanu promising that none will escape prosecution.
"The National Police chief had also ordered the transfer of offending officers at the commander and sub-commander levels out of their areas as per the investigation procedures."
SOURCE: Nation Thailand
Keep in contact with The Thaiger by following our
Facebook page
.
Never miss out on future posts by
following The Thaiger
.
Thai-Chinese Chamber of Commerce to propose Guangzhou-Phuket tourism route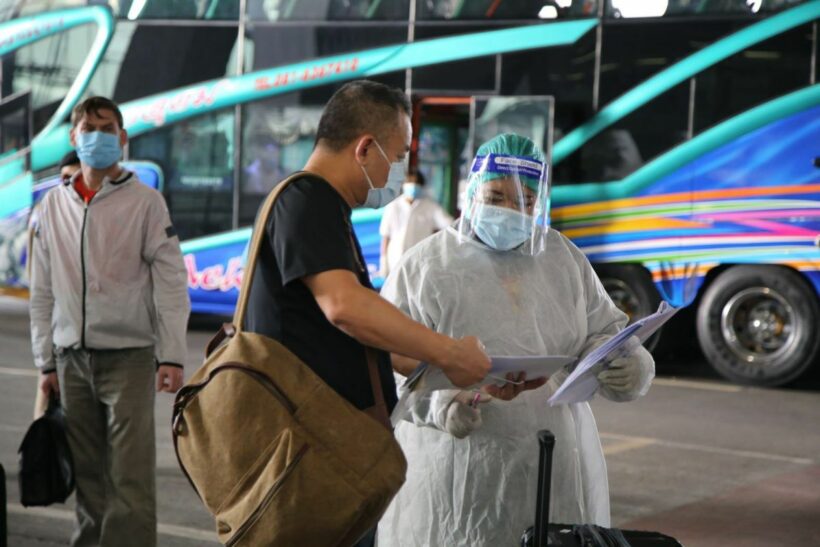 A tourism route from Guangzhou, China to Phuket could help the island province recover from the recession brought on by the pandemic and lack of foreign travel, according to the Thai-Chinese Chamber of Commerce. The president of the organisation, Narongsak Puttapornmongkol, says they plan to submit a letter proposing the route under a travel bubble scheme to the Centre for Covid-19 Situation Administration.
The Thai-Chinese Chamber of Commerce is proposing a travel bubble with around 20 cities in China with no recent coronavirus infections and considered to be at a low risk of spreading the virus. Travellers from Guangzhou recently entered Thailand on the new Special Tourist Visa. It was the second flight of international tourists since travel restrictions were imposed in late-March.
"We believe that the Travel Bubble and the quarantine reduction will resolve the tourism business, which is a huge economic opportunity to recover."
Once a vaccine is widely available, Narongsak suggests that those who wish to Thailand could also present their vaccination certificate or examination reports from the place of origin. He adds that the mandatory state quarantine period is likely to be reduced.
SOURCE: Pattaya News
Keep in contact with The Thaiger by following our
Facebook page
.
Never miss out on future posts by
following The Thaiger
.