Phuket Live Wire: Watching the CAT suck through the same straw
PHUKET: Live wire reader "RT" recently compiled a one-day profile of international Internet download speeds in Kamala, on Phuket's west coast, from CAT's wireless network.

The raw data is posted on PhuketInternetSpeed.com.

I've heard of problems with CAT's CDMA/EV-DO network in Kamala for years. People who try to connect from different parts of Kamala get very different speeds, depending on where they're located.

In general, CAT wireless international speeds vary greatly depending on where you're sitting in Phuket: Some people can get 2 Mbps – fast enough to view YouTube videos, for example.

Others rarely get more than 0.5 Mbps, which can be painfully slow for anything but the most rudimentary email.

RT's data, though, tells us something more. It shows that CAT isn't keeping up with demand.

Early in the morning, RT's CAT network downloads are usable, but not particularly good: 1 Mbps is fast enough for reasonably fast web surfing, playing music directly from the Internet, or running Skype. It isn't fast enough to play videos without considerable jerks, even at low resolution.

As the day wears on, though, the network's download speed slows way down. By mid-morning it's less than half as fast. In the afternoon it's one-fifth as fast as early morning.

At that point, CAT's fancy CDMA EV-DO isn't considerably better than old-fashioned EDGE speeds – the kind of speed you can get by hooking up almost any mobile phone to your computer.

Contrast that with the upload speed. RT's international uploads are faster than many land-line uploads, almost all day long – they don't' vary much during the day. That means he's getting consistent results. His antenna isn't moving much, the network isn't fading in and out: all is well with the network itself. But even though the network's fine, his download speeds continue to drop as the day wears on.

The only possible conclusion is that the signal is fine throughout the day, but download speeds crater, no doubt because of contention – the cumulative effect of many users trying to download through the same data straw at the same time.

CAT's network is reasonably good, but there isn't enough capacity for the demand put on it by all of its customers during the day. That's what the graph proves.

As I explained in Live Wire online three weeks ago, CAT ran out of EV-DO wireless Internet cards. At least, CAT weren't selling them. If you asked at the CAT office, they said, "We'll have them next week." They told me that for months. CAT recently advised that it has the EV-DO modem, the EC-150, back in stock. Be sure to check the Speed Reporting site to see how well their service is doing in your area before you buy a card.

Clearly, CAT doesn't have the hardware to keep up with demand, at least in Kamala. But there are other forces at play, which may render the entire CAT CDMA/EV-DO network obsolete in the next few months.

It's complicated, but CAT has announced its intention to roll out a network-based technology that's much faster than the current CDMA/EV-DO network.

To understand what's going on, you have to wade through some technical terminology. For that I apologize: the acronyms don't make any sense, and the marketeers are taking great liberties with the term "3G" in an effort to separate you from your hard-earned baht.

I'll go into details about the technology in a future column, but for this week suffice it to say that CAT has announced it's going to stop working on its current CDMA/EV-DO network and start building an HSPA network.

Last week, CAT said it was accelerating its roll-out of HSPA and hoped to have the network installed nationwide by the end of the year, with thousands of base stations all over the country.

At the same time, CAT announced that it was going to call its new HSPA network "3G+".

That's an interesting bit of marketing sleight-of-hand, necessitated by the fact that CAT is calling its older CDMA/EV-DO network "3G".

Sorry folks, but as I've been saying at the Computer Clinics for more than a year, CDMA/EV-DO isn't 3G – not to my way of thinking, anyway. You can call a zircon a diamond, if you want, but that doesn't make it sparkle.

Of course, we're talking about Thailand and "3G" and big bucks – so there are plenty of regulatory hurdles, lawsuits and questionable practices inherent in the roll-out, but if CAT proceeds in the direction it has announced, we'll have a whole lotta HSPA this year – and the future of EV-DO is precarious at best.

Will CAT offer to swap out its current gear and upgrade loyal EV-DO customers to HSPA?

Will CAT continue to offer unlimited access for 800 baht per month?

Both are good questions, and we have yet to hear any answers.

Maybe it'll all be swept away in the confusion that's attended every other significant 3G roll-out in Thailand. Right now it's difficult to say.

Regardless, it's hard to recommend CAT's CDMA EV-DO service right now. Just as well that they aren't selling any new equipment.

Facebook 101 Seminar

Able Wanamakok's second Facebook 101 seminar is fully booked. Facebook 101, you may recall, takes attendees through the basics, from setting up a business (or organization or charity) page, designing it, drawing attention to it, and then using the page to reach out to Facebook users.

Johan Lofgren helps with the more technical parts. You don't need any experience with Facebook to attend these free seminars.

The next set of three seminars run May 7, 14 and 21. If you're interested in attending, sign up by clicking here and on the left click the link marked Facebook Seminar.

The seminars are sponsored by Khun Woody's Sandwich Shoppes, the Phuket Gazette, Able's AW PR and Marketing, and Johan Lofgren's onsite.in.th

Able's planning a series of seminars in Thai, starting May 28. Email her for details at: able@awpr-phuket.com

FREE Computer Clinics

The next Phuket Computer Clinic meeting will be on Sunday, April 17, from 10am to midday at the Sandwich Shoppe Chalong, one kilometer north of Chalong Circle on Chao Fa East, in the Fisherman's Way Business Center.

As always, the clinics are free, and open to anyone interested in (or bothered by) computers in Phuket. There's a lengthy question and answer period, and lots of help from kindred souls: if you have a question about computers in Phuket – or PCs in general – drop by and we'll get you some world-class answers.

The clinics are sponsored by the Phuket Gazette and Khun Woody's Sandwich Shoppes.

Live Wire is IT guru and Phuket Gazette columnist Woody Leonhard's weekly snapshot of all things internet in Phuket. Follow Woody on Twitter: @PhuketPC.

To see what Woody's up to in the international press, and to keep on top of the latest patches and problems with Windows and Office, drop by AskWoody.com.
— Woody Leonhard
Keep in contact with The Thaiger by following our
Facebook page
.
Never miss out on future posts by
following The Thaiger
.
Thai Airways to resume flights from Bangkok to Chiang Mai and Phuket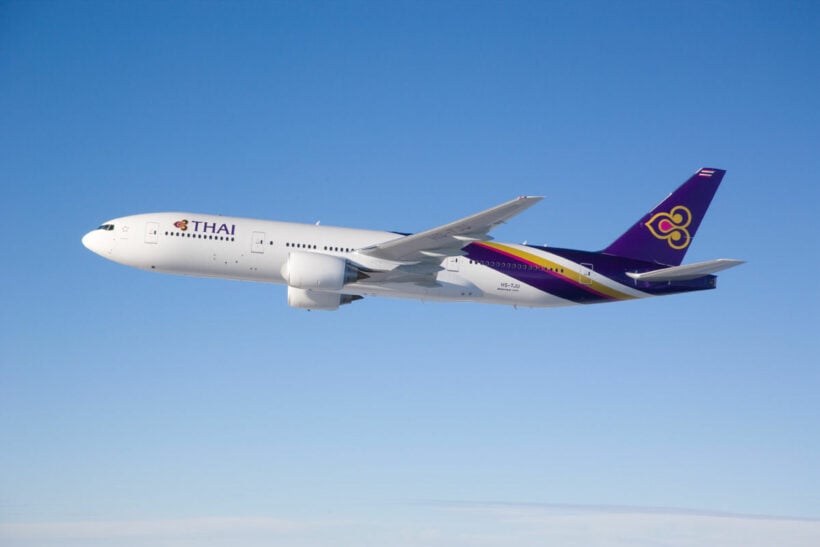 After nearly 9 months on the ground due to the coronavirus pandemic, along with problems balancing their accounts, Thai Airways will resume flights between Bangkok and Chiang Mai as well as Bangkok and Phuket later this month. The flights will start back up on Christmas day.
Flights from Bangkok to the 2 key tourist provinces have been grounded since April 1. Starting December 25, the airline will run 3 flights a week on both routes. A source told the Bangkok Post that the new schedules will run until at least February 28.
Thai Lion Air, Thai Air Asia, Nok Air, Thai Smile, VietJet Air and Bangkok Airways have returned to the domestic skies since July and slowly adding frequency to their routes.
In addition to resuming the domestic flights, the Thai Airways is relaunching some international flights from January 1 to March 27 including weekly flights to Frankfurt, London, Copenhagen, Sydney, Seoul, Manila, Taipei and Osaka. Flights from Bangkok to Tokyo will be available 3 times a week and flights from Bangkok to Hong Kong will be available every day.
Thai Airways has been tackling bankruptcy throughout the lockdown and trying to make up for more than 300 billion baht in losses. Since many flights were suspended due to travel restrictions, Thai Airways has tried to make money by business ventures on the ground, like a pop-up restaurant serving in-flight meals and selling off unwanted equipment from their warehouse. There also disposing of much of their older fleet, including all of their Boring 747-400s.
SOURCE: Bangkok Post
Catch up with the latest daily "Thailand News Today" here on The Thaiger.
Keep in contact with The Thaiger by following our
Facebook page
.
Never miss out on future posts by
following The Thaiger
.
97 police officers investigated for fiddling Covid-19 payments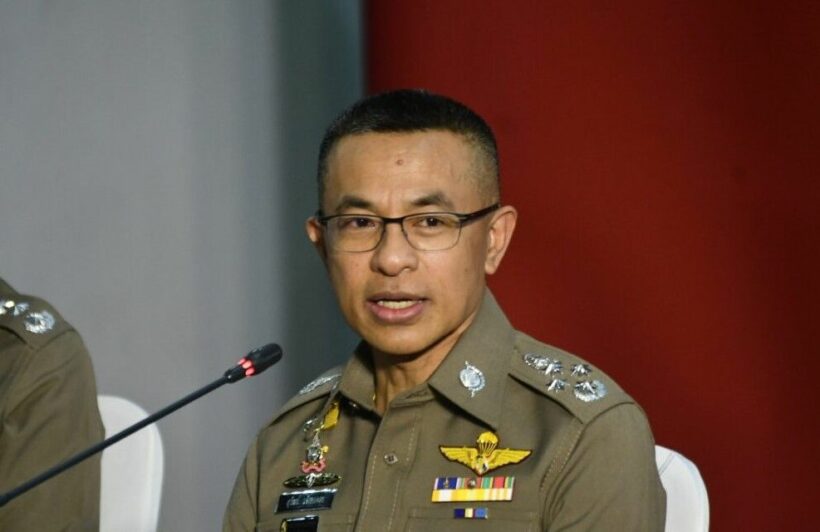 97 police officers, from 41 police stations, are currently being investigated for an alleged scam involving Covid-19 payments meant for officers who worked extra shifts during the crisis. The case was assigned by national police chief Suwat Jangyodsuk in November, when it came to light that some officers may have fraudulently claimed allowances meant for others.
In one incident, an officer responsible for transferring extra payments to police on the southern island of Phuket transferred the money to his own accountant instead. At the time, the transfer was dismissed as a mistake (in his favour), with the officer in question receiving a warning, and payments then made to the qualifying officers.
Wissanu Prasatthong-Osot from the National Internal Affairs Police says the investigation should reach a conclusion within the next 10 days.
"The result of the investigation should be ready in 10 days. Currently, 97 officers in 41 police stations ranging from non-commissioned to generals are under investigation for being involved in the swindle. The bureau aims to provide justice to all policemen involved. After the investigation concludes, the victims will receive their full allowance, while the offending officers will be punished under the law and disciplinary standards."
Nation Thailand reports that a full list of alleged offenders has been sent to Suwat, with Wissanu promising that none will escape prosecution.
"The National Police chief had also ordered the transfer of offending officers at the commander and sub-commander levels out of their areas as per the investigation procedures."
SOURCE: Nation Thailand
Keep in contact with The Thaiger by following our
Facebook page
.
Never miss out on future posts by
following The Thaiger
.
Thai-Chinese Chamber of Commerce to propose Guangzhou-Phuket tourism route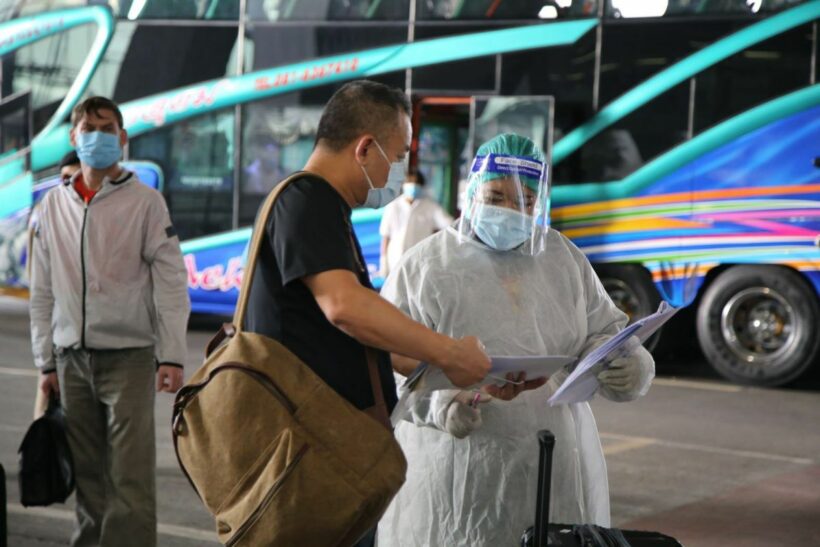 A tourism route from Guangzhou, China to Phuket could help the island province recover from the recession brought on by the pandemic and lack of foreign travel, according to the Thai-Chinese Chamber of Commerce. The president of the organisation, Narongsak Puttapornmongkol, says they plan to submit a letter proposing the route under a travel bubble scheme to the Centre for Covid-19 Situation Administration.
The Thai-Chinese Chamber of Commerce is proposing a travel bubble with around 20 cities in China with no recent coronavirus infections and considered to be at a low risk of spreading the virus. Travellers from Guangzhou recently entered Thailand on the new Special Tourist Visa. It was the second flight of international tourists since travel restrictions were imposed in late-March.
"We believe that the Travel Bubble and the quarantine reduction will resolve the tourism business, which is a huge economic opportunity to recover."
Once a vaccine is widely available, Narongsak suggests that those who wish to Thailand could also present their vaccination certificate or examination reports from the place of origin. He adds that the mandatory state quarantine period is likely to be reduced.
SOURCE: Pattaya News
Keep in contact with The Thaiger by following our
Facebook page
.
Never miss out on future posts by
following The Thaiger
.