Phuket
Phuket King's Cup Regatta returns [video]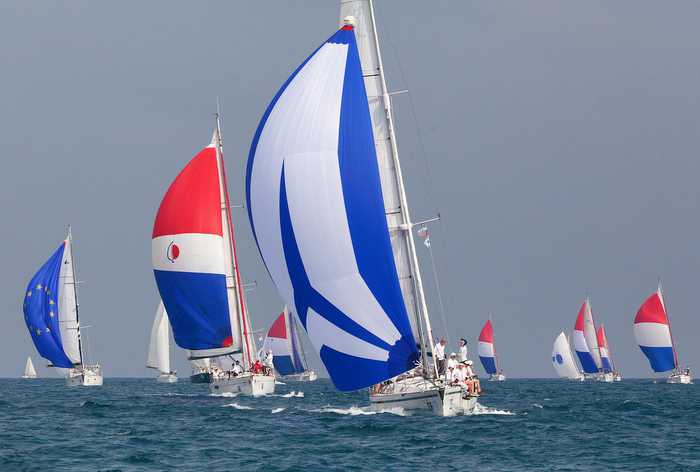 PHUKET: Revered as Asia's most prestigious sports yachting trophy and attracting crews and boats from every corner of the globe, the Phuket King's Cup Regatta returns to the unpredictable seas of the Andaman, bringing with it split-second racing action, camaraderie and a series of legendary party events.
The 28th Phuket King's Cup Regatta Under Royal Patronage, the region's largest regatta, includes dinghies, keelboats and multihulls among its competitive classes, and will feature a sail pass to celebrate HM King Bhumibol Adulyadej's birthday on the morning of December 5, followed by a special candlelight ceremony that night.
The regetta will run from November 29 to December 6, providing five days of highly charged racing, complemented by five fantastic beachside parties hosted by some of Phuket's most recognizable names in hospitality, including host venue Kata Beach Resort & Spa.
Inaugurated in 1987 to celebrate the 60th birthday of HM the King, the event has been held every year since. Under Royal Patronage, the Phuket King's Cup Regatta is organized by the Phuket King's Cup Regatta Organizing Committee under the auspices of the Royal Varuna Yacht Club, in conjunction with the Yacht Racing Association of Thailand, the Royal Thai Navy and Phuket Province.
Sponsors of the 2014 Phuket King's Cup Regatta include Kata Group Resorts Thailand; PTT Global Chemical; FINCA de MALPICA by Siam Winery; Haadthip PLC; and Sunsail.
This event is proudly sponsored by the Phuket Gazette and PGTV's nationwide 'Phuket Today' show, which broadcasts daily on True Visions channels 85 and 59.