Phuket
Phuket B12mn marina canal extension completed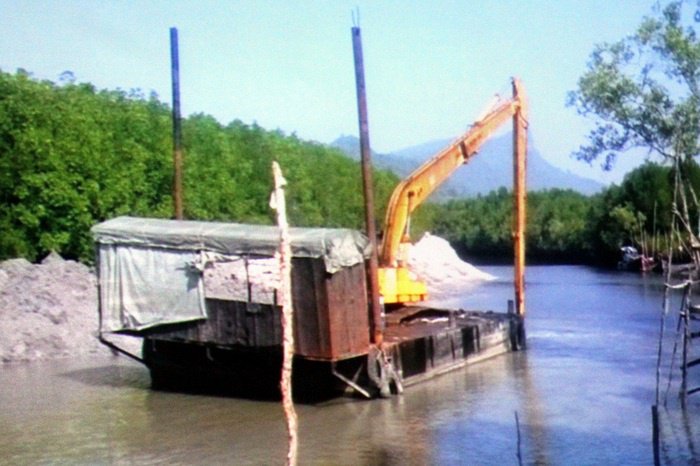 PHUKET: The extension of the Koh Kaew canal, which leads to Royal Phuket Marina and Boat Lagoon, was completed on December 28, allowing easier passage for big boats and yachts to the area.
"We no longer have to worry about big boats getting stuck in the canal. We can also better manage our boat departure and arrival schedules; it is now a much more reliable service for our guests," a staffer from Royal Phuket Marina, who declined to be named, told the Phuket Gazette yesterday.
At low tide the canal is now about two meters deep.
"The number of boats berthed at our marina has already increased to 90 per cent this high season.
"We have made our guests aware of the canal improvements, and I am sure that the Koh Kaew tourism economy will improve as a result."
Some local fisherman, however, are not pleased about the effects the canal dredging project has had on the environment and their businesses.
"Other fishermen and I cannot work like we did before. The mud that remains in the canal has hardened, which has made it difficult for us to find shellfish. We are also now unable to use our mud sleds [to find clams]," said local Sapam community fisherman Mr Kai, who declined to reveal his full name. Mr Kai added that he used to manage a green mussel and blood cockle farm in the area.
"Despite the difficulties we now face, no one wants to file a complaint. We don't want any trouble. We just want to live in peace."
The Koh Kaew Canal dredging project, which was launched in mid-March and expected to take only six months to complete, was halted in May due to environmental concerns (story here).
However, the dredging resumed a few weeks later, after it was decided that it would be more harmful to abandon the project (story here).
— Voratuss Intasee