Phuket
Patong to be model for Phuket's new-era beaches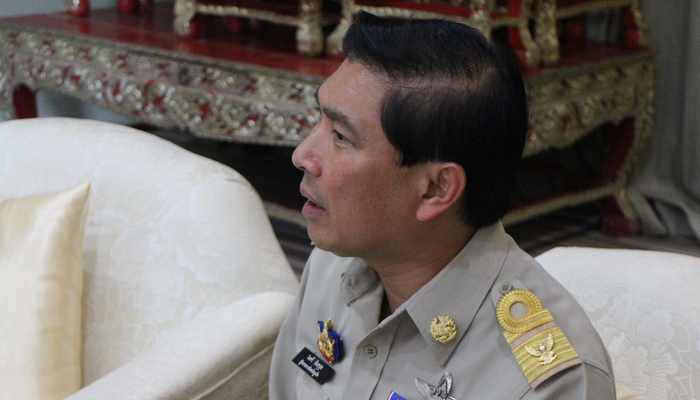 PHUKET: Patong will remain steadfast in keeping its beach clear, as it is to be the model for Phuket beach management, it was revealed after a closed-door meeting today.
"Patong Beach will be the first to implement a new system, now that all the west coast beaches are [mostly] clear of encroachers and vendors," Phuket Governor Maitri Inthusut told the Phuket Gazette.
"It is now time to help those people who have lost their jobs – not the investors."
Four solutions were proposed during the meeting between provincial government and municipality officials.
1) Operators must change from waiting for customers on the beach to being on-call to provide services
2) Operators must move the location of their businesses to a legal place, which will be determined by the municipality
3) Career counseling
4) Place operators in hospitality positions
"I have assigned municipalities to open their doors to people who were negatively affected by the beach clearing so they can register for help," Governor Maitri said.
Last week, the National Council for Peace and Order (NCPO) asked beach vendors to send letters with complaints and solutions to locations throughout the island so that they can be compiled and delivered to the NCPO in Bangkok (story here).
"Officers will look into the number of household members, previous job experience, hobbies, how much money the vendor needs to survive and so on," Gov Maitri said.
"If they can work in the hotel industry, for example, as a masseuse, I will ask a hotel to help out by giving them a job."
Patong Mayor Chalermluck Kebsab showed her support of Gov Maitri's solutions.
"The beach belongs to the public. It is not something for people to take advantage of for personal gain," Ms Chalermluck said. "The next step is for us to gather relevant officers and set a date to visit the people who have registered for our help."
A total of 346 people from Patong, comprising 62 beach chair operators, 192 beach masseuses and 92 goods vendors, have registered.
"If we find that they really are poor and have no other way to make a living, we will support them," Ms Chalermluck said.
— Saran Mitrarat