Phuket
Patong Police to launch emergency call box service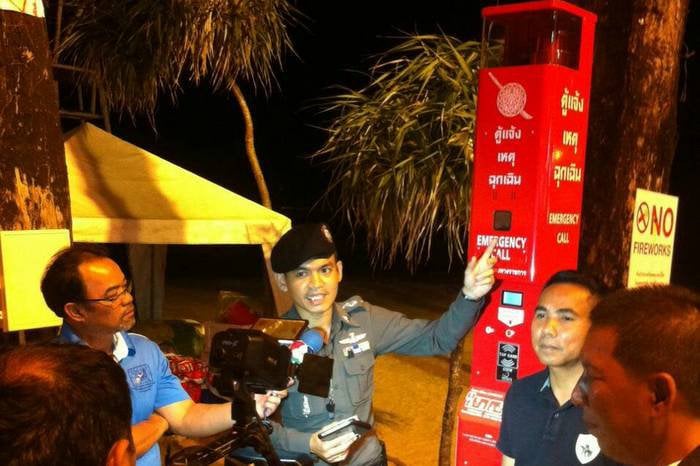 PHUKET: Patong Police are hoping to launch an emergency call box service in the popular tourist town as an alternative method for tourists needing to get in touch with police.
"The call box gives tourists a way to contact police in case they do not have a mobile phone, or if they are lost," said Patong Police Deputy Superintendent Akanit Danpitaksat.
"All they have to do is press the button and they can talk to us. There is also a camera on the box, so we can see them from the police station."
Lt Col Akanit added that the boxes have a light installed on top that is activated when the box is being used.
"The light will let people in the area know someone needs help," he said.
There is currently one call box in Patong, on the beachfront road near Banthai Beach Resort and Spa, which was installed in December as part of a two-month trial.
Instructions for its use are written in both Thai and English.
"We have received many calls from the box, mostly from tourists who have gotten lost, or who needed to report lost items," Col Akanit said.
"Now that we have seen how it works, we are preparing to officially launch and expand the system this month. We are looking to install more boxes throughout Patong, in areas with a high volume of tourists."
Police warned that those who press the button without cause would be charged with reporting false information with intent.
"We have not yet had any trouble makers mess with the machines. I advise everyone against playing with the boxes. You could face charges," Col Akanit warned.
"We work hard to protect people and provide safety for those in trouble. We want you to have a good time on holiday, but please also be courteous."
— Chutharat Plerin