Minister buries underground cable pleas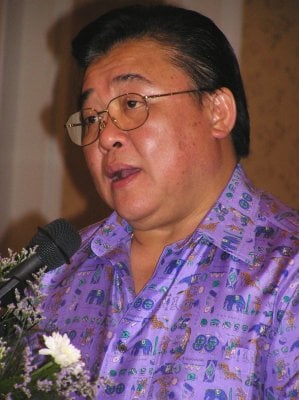 PATONG: It appears unlikely that Patong will get the 350 million baht it wants for burying power cables, after Sports and Tourism Minister Pracha Maleenont sternly shot down a budget proposal for the project at a meeting on post-tsunami redevelopment.

The meeting, at the Graceland Resort and Spa on Wednesday, was held to discuss progress reports on tourism redevelopment efforts in the six tsunami-affected provinces.

As host – and the only province to be represented by its provincial Governor – Phuket was the first province to report to K. Pracha, who chaired the meeting.

Phuket Tourism Association Chairman Pattanapong Aikwanich mentioned that Patong's last request for 350 million baht in central government funding to lay underground power cables had been rejected by former Deputy Prime Minister Suwat Liptapanlop, who was responsible for Phuket and Phang Nga Provinces after the tsunami.

However, he said, the local business community was very much in favor of the project, and Patong Municipality had already cleared a two-meter-wide path along the beach road to accommodate the subterranean cables.

"If we don't go ahead with this project now, it will be very difficult to get it done in the future. We requested a budget from the government, and the Provincial Electricity Authority (PEA) has agreed to budget 40 million baht, but we will need more than that," he said.

He then turned over the floor to Patong Mayor Pian Keesin to make a budget request for the project, estimated at 350 million baht.

"Patong really needs to have underground cables. So if it's possible, could the Office of Tourism Development provide 100 million baht and the Ministry of Sports and Tourism another 100 million? If the PEA could [increase its contribution] to 100 million, then Patong Municipality could pay the remainder.

"Could the Ministry please help us with just 100 million baht for this project?" he asked.

Mayor Pian then began to ask K. Pracha to help lobby the government to designate Patong as a "special tourism zone", where entertainment venues would be allowed to remain open until 3 am or 4 am.

K. Pracha cut the mayor off in mid-flow. "Local administrations are always making requests for this and for that," he said. "Please be aware of what the Ministry of Tourism and Sports is responsible for and what it can accomplish. You continually ask and ask, but the government still has other parts of the country to take care of."

Former Phuket Chamber of Commerce Chairman Pamuke Archariyachai then suggested that finishing the national tsunami warning system by the start of the high season should be a top priority to restore confidence among foreign tourists.

He also asked the Ministry to promote the region in other Asian countries, because they are an important source of low-season tourists, and encouraged the Ministry to host a top-level sports tournament, such as an Asian Circuit golf tournament, that would bring well-heeled tourists to the island.

K. Pracha said he agreed with these ideas, but noted that the warning system would not likely be finished by September.

The other five provinces then presented their own progress reports. Many of these, such as Krabi Province's request for funding to extend the runway at Krabi Airport, included a series of budget requests.

K. Pracha told the media after the meeting that most of the requests were more about infrastructure development than sports and tourism and, as such, should be submitted to other ministries.

However, he added, the redevelopment of Patong and Kamala remains the top policy objective at his Ministry.

Tourism Authority of Thailand (TAT) Governor Juthamas Siriwan, also present at the meeting, added that the TAT would finish the first phase of its redevelopment plan for Patong and Kamala by September as a "gift" to high-season tourists. The work involves landscaping areas along the tsunami-damaged beaches.

K. Juthamas said she expects hotel occupancy rates in the coming high season to average 70% to 80%.


Read more headlines, reports & breaking news in Phuket. Or catch up on your Thailand news.
UPDATE: Ancient cannon found off Koh Racha aged from Rattanakosin period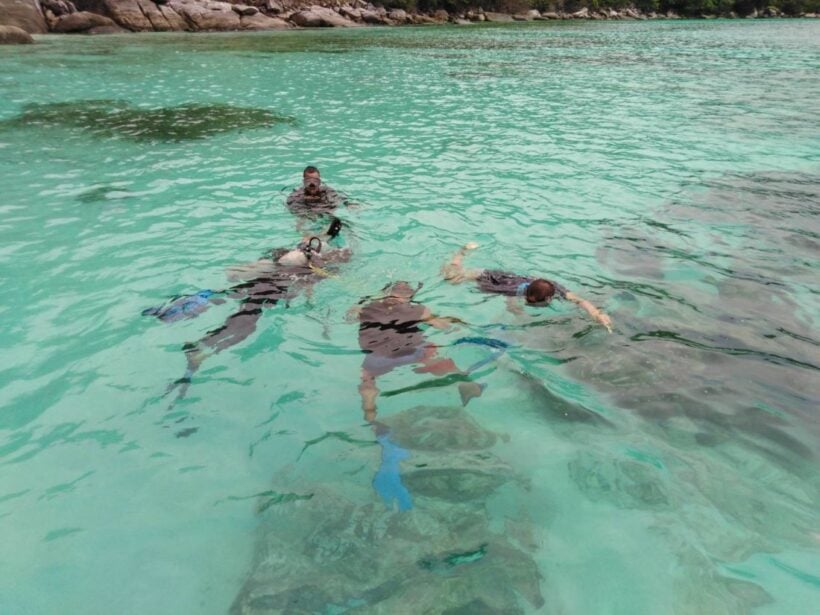 An object found near Koh Racha Noi off Phuket's southern coast yesterday is believed to be ancient cannon from the Rattanakosin period (1782-1932).
An investigation has been launched after the object, similar to an ancient cannon along with an accompanying 'base', was found underwater just off the coast of Koh Racha Noi.
Read more about the discovery HERE.
Divers from the Royal Thai Navy inspected the two mysterious objects yesterday afternoon. The object, similar to an ancient cannon, is more than 1 metre long and 20 centimetres wide. The 'base' measured about 155 x 126 centimetres. It is believed to be the structure that holds the cannon in place.
The Phuket Vice Governor Tanyawat Chanpinit says the ancient cannon is dated back to the beginning of the Rattanakosin period (1782-1932).
Officials from the Fine Art Department are organising its recovery and transport to the Thalang Museum so it can be properly examined and restored.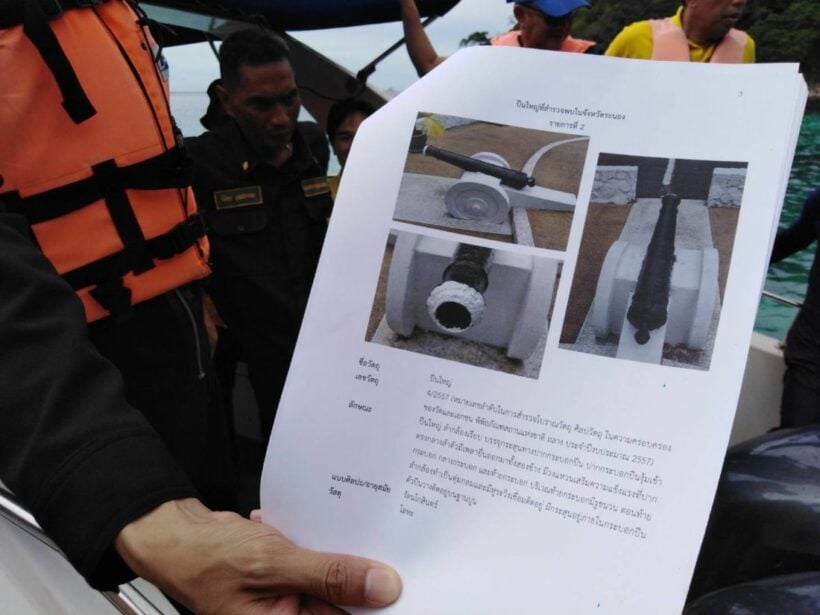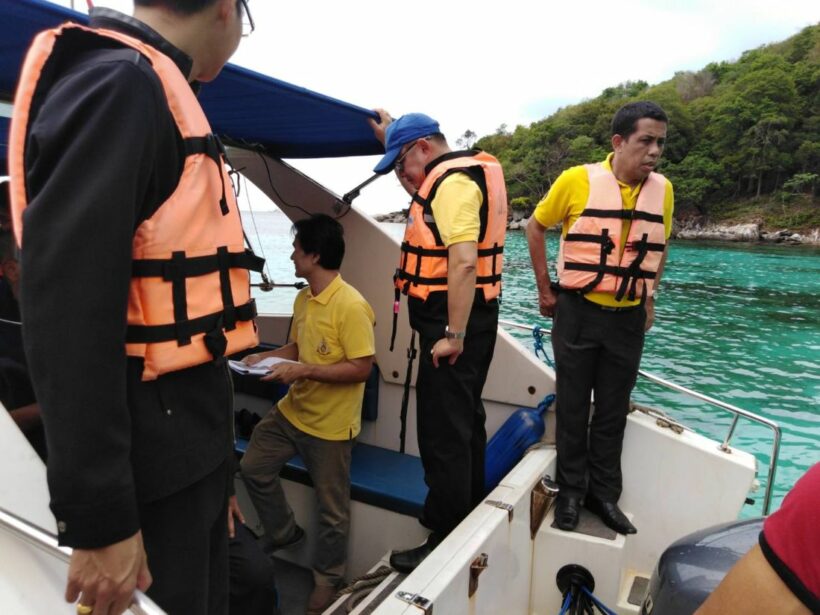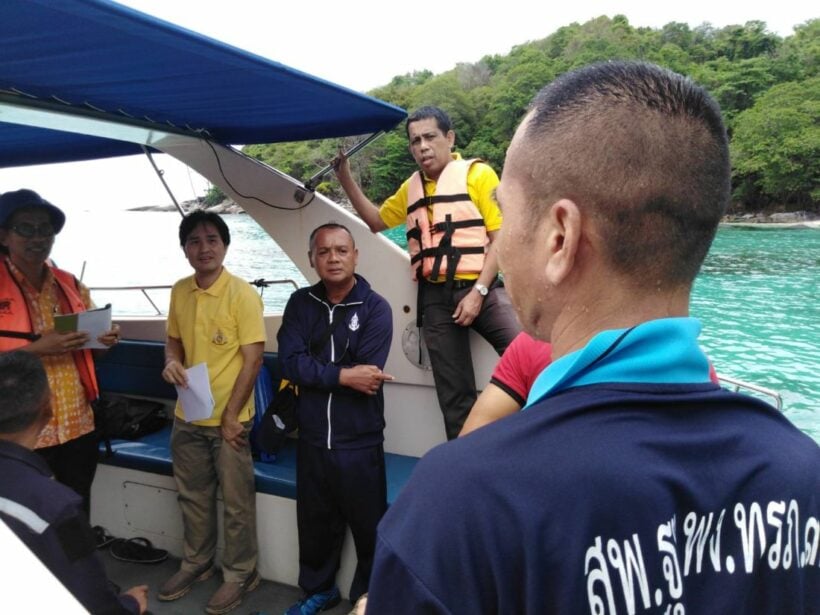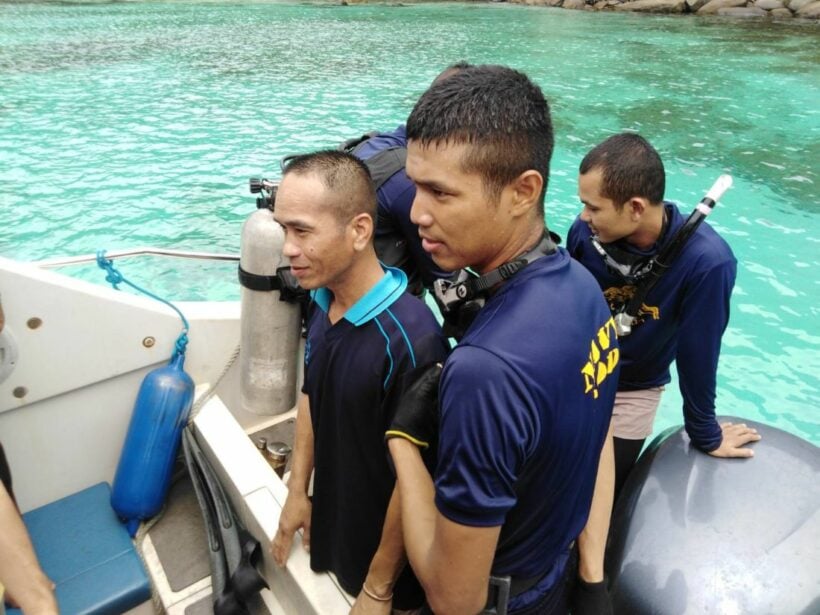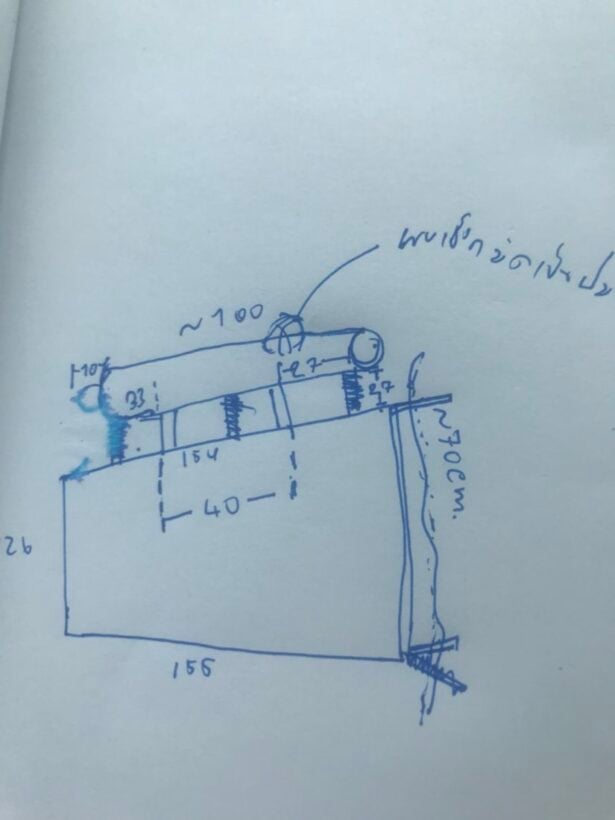 Beam me up Phuket – new space theme hotel for the island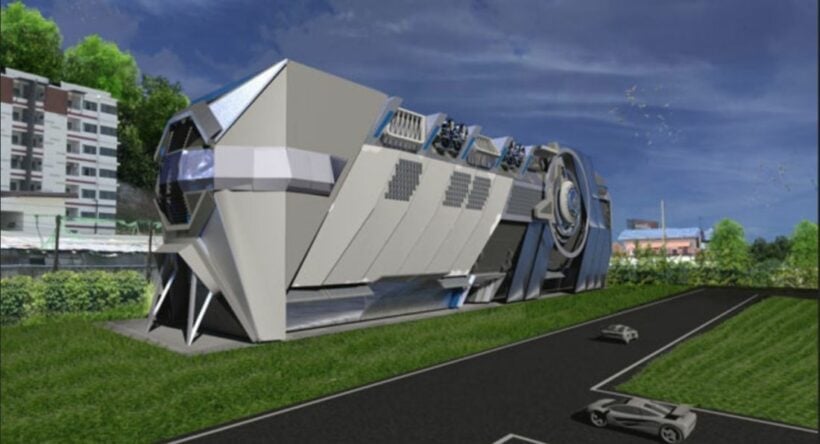 A 150 key space themed hotel is under development in Kathu, Phuket, by a Singaporean group .
Located close to the Central Festival and Makro complexes, the project is expected to open next year according to a report in TTG Asia.
The One Pioneer – Beyond Space Travel hotel say it's "highly focused on an outer space storyline and will have an indoor observatory".
Janette Lee, founder and CEO, says the hotel is poised to open sometime in 2020.
"Tourism business in Thailand and in Phuket will continue to grow but there is still a lack of new attractions. Our vision is to bring to life the dreams of mankind for an experience of space on earth. Our target markets will be both local and international tourists."
According to Lee, the company is seeking partners from Thailand or elsewhere to complete the project. She has had discussions with potential partners and investors during the South East Asia Hotel Investment Summit which took place in Bangkok last week.
Prior to entering the tourism business, Lee had sold her private education business and social enterprise in Singapore. She also used to work in the financial sector.
The project cost is estimated at $40 million.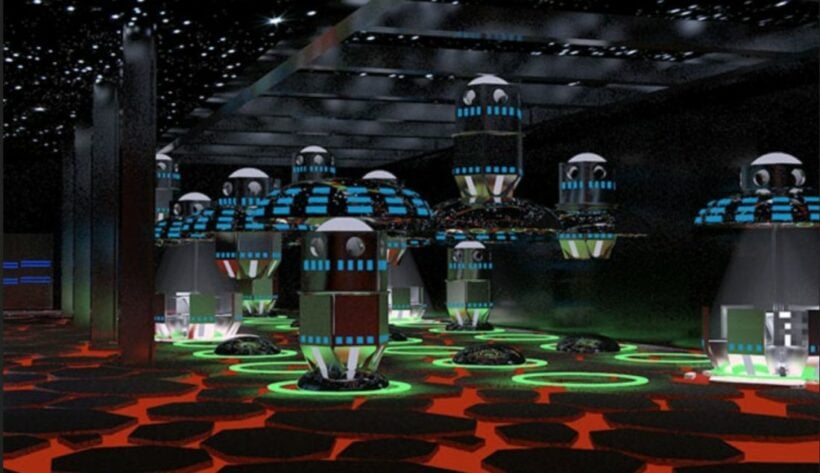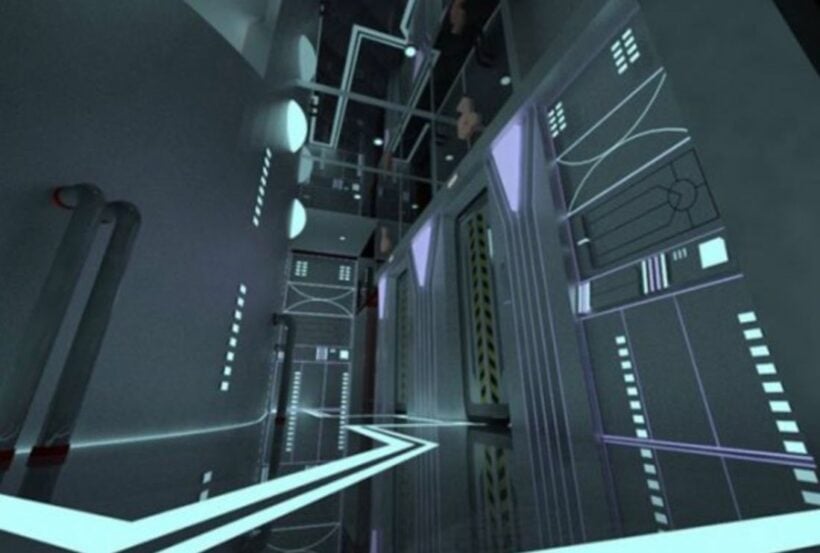 Skål International heads to Phuket, June 2020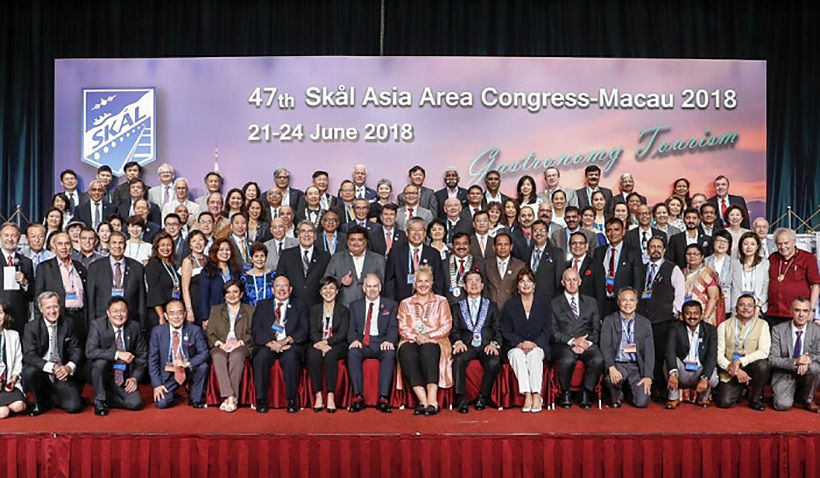 by Paul Poole
Tourism industry professionals from all over the world are expected to descend on Phuket between June 25-27, 2020, for the 49th edition of Skål Asia Congress.
With more than 15,000 members in almost 90 different countries, Skål International is the world's largest organisation of tourism professionals. Through countless local, national and international events, Skål International promotes global tourism and networking, pursuing topics of common interest.
Founded in France in 1934 following a trip to Scandinavia ("skål" means cheers), Skål International has since grown to almost 400 clubs in more than 90 countries around the world. Uniting various branches of the travel and tourism industry, its members, which include industry managers and executives, work to maximise networking on a global scale and promote a responsible tourism industry.
The Skål Congresses are held across the world and attract stakeholders from various parts of the tourism industry. Held at Laguna Phuket, Skål Asia Congress 2020 is an opportunity for Skål members in Asia to meet and discuss the trends and ideas in the tourism industry as well as network with their peers around a theme of "Go Eco 2020 – Ecological & Sustainable Tourism".
Attendees will include airlines, travel and tour companies, online booking portals (OTAs), hotel owners and GMs, luxury cruise ship industry, technology companies selling hotel and web based services, telecoms, website services and discount programs.
The Skål Congresses are known for incorporating the host location and using local partners to arrange formal and informal excursions and events. Skål Asia Congress 2020 will feature a Pan-Asian ecological showcase and exhibition, a Phuket street food cocktail reception, OTOP (One Tambon One Product) showcase and tourist tours.
For more information contact The Sponsorship Experts, Paul Poole