Malaysia gains edge over Phuket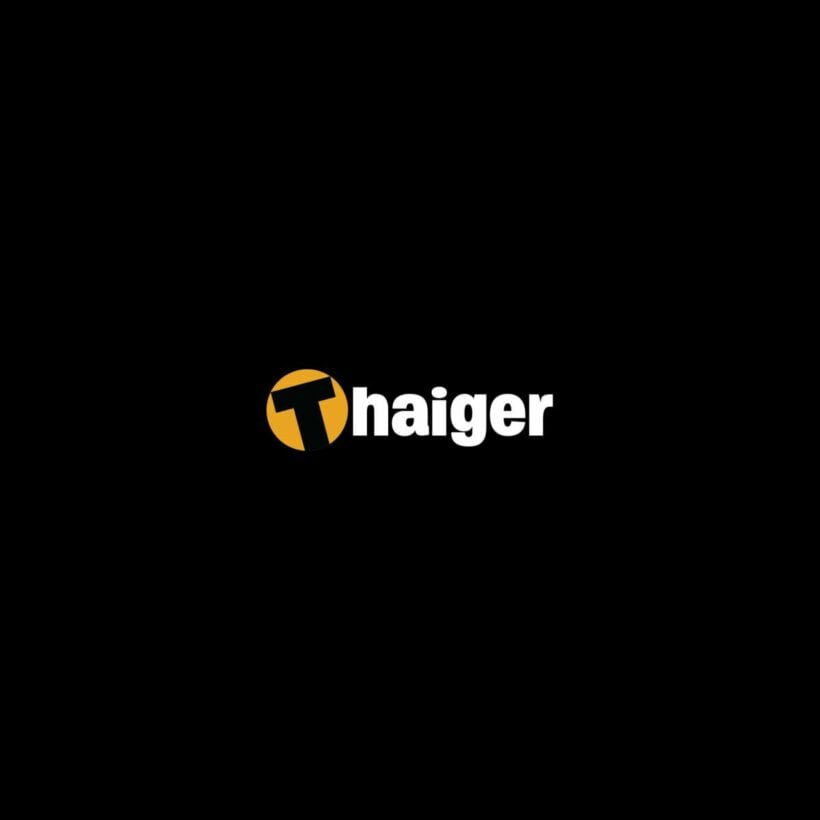 Phuket NEWS Hound
– A daily digest of news from around the world compiled by Gazette editors for Phuket's international community
PHUKET: Etihad Holidays, a division of Etihad Airways, has announced a new cooperative agreement with Tourism Malaysia to promote holiday packages to Kuala Lumpur, Penang, Langkawi and Kota Kinabalu, giving them a clear advantage over Phuket as a popular tourist destination in the region.
Travel Daily News reports that Peter Baumgartner, Etihad Airways' Chief Commercial Officer, has announced a special promotion that runs throughout April and May 2010. Under the program, Etihad Airways is offering travelers a range of bonus privileges including free flights for children; free accommodation for children in selected hotels; additional complimentary nights; free room upgrades; breakfast; airport transfers; and attractive discounts on a wide selection of services.
The sales period for the special offers expires on May 31.
Tsunami warning lifted in Phuket
The Wall Street Journal
A magnitude 7.7 earthquake hit the north of the Indonesian island of Sumatra at 5:15am local time yesterday, triggering a minor tsunami and widespread panic across the same area that was hit by giant waves in 2004 and left 5,400 people dead in Thailand alone.
A tsunami watch was issued, but lifted two hours after the tremblor by the monitoring agencies in Hawaii, Indonesia and Thailand.
The Hawaii-based Pacific Tsunami Warning Center said a tsunami was generated and "may have been destructive along coasts near the earthquake epicenter."
Neighboring Thailand issued its own alert, covering the provinces where the major tourist draws of Phuket and Krabi lie. The quake caused some damage and injuries, but no deaths were immediately reported.
In Phuket, the tsunami watch, or "advisory alert", was misreported and mistaken by many as a full-scale evacuation order, causing panic in some areas. For details of the event yesterday, click here.
Protesters force MPs to flee
BBC
Thousands of Thai anti-government protesters – known as "red-shirts" – have marched on parliament amid high political tension in Bangkok.
The red-shirts forced MPs to call off a session and some breached security to enter parliament's grounds, but they pulled back after 45 minutes.
The parliamentary session was abandoned shortly after it had begun and senior politicians, including Prime Minister Abhisit Vejjajiva, were ushered out of the building by security guards.
While some MPs used ladders to scale walls as they escaped, others were picked up by a military helicopter which landed on the roof of the building.
PM's handling of protests unpopular
The Associated Press
Thailand's prime minister has recently come under fire for soft-handed reaction to the political unrest in Bangkok. Many Thai columnists and editorials on Wednesday questioned whether Abhisit Vejjajiva was losing the weeks-old confrontation with the protesters and the crucial backing of the military and police.
A former head of the National Security Council, Prasong Soonsiri, emphasized that there was strong support for the Red Shirts within the civil service and law enforcement agencies.
PM Abhisit made a brief TV address, saying his government is "confident in using the law to resolve the problems and move things forward. I know that many of you who would like to see things set straight and the rules of law respected, are discouraged…but the current fragile situation, involving a large number of misinformed people, demands careful maneuvering."
Pattaya likes public service Bali-style
The Jakarta Post
Pattaya Mayor Itthipol Kunplome is eager to adopt a one-stop public service system he encountered in Bali, Indonesia.
The head of Bali's public relations department, Made Erwin, said that the mayor and his staff had visited a number of offices, including permit offices, radio stations, and other community services.
A one-stop public service system such as Bali's "has accelerated services to the public and enabled us to enforce transparent, accurate services, which has the potential to eradicate corruption," Erwin said.
The Pattaya mayor, he said, was interested in applying the system.
"Pattaya is a popular tourist destination in Thailand. We [in Bali] have also faced similar public service issues," Erwin said.
Rice crops depleted
Bloomberg
Rice production in Thailand and Vietnam, the two largest exporters in Southeast Asia, may be hurt by drier-than-normal weather that's parched farms and cut water levels in the Mekong River, according to the Food and Agriculture Organization.
The Thai harvest that begins this month, which accounts for about 25 percent of the country's annual output, may drop to 7 million metric tons from 8.4 million last year, said Concepcion Calpe, a senior economist at the United Nations agency, prompting a warning from the Thai prime minister that rice prices may gain as output declines.
Lower production of Asia's most important staple may cut global stockpiles.
— Gazette Editors
Want more from the Thaiger family?
📱 Download our app on Android or iOS for instant updates on your mobile
📧 Subscribe to our daily email newsletter
👍 Like/Follow us on Facebook
🔔 Subscribe to or Join our YouTube channel for daily video updates
12 Covid-19 violators busted drinking on Patong Beach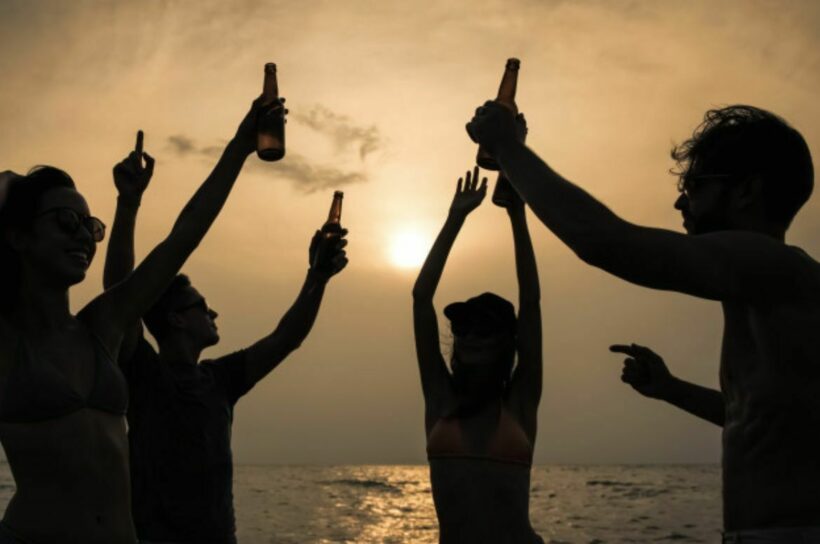 12 violators of Covid-19 restrictions, of Thai and foreign origin, have been arrested and taken into custody by police for gathering and drinking in public on Patong Beach. The Covid-19 measures currently in place in Phuket ban all get-togethers involving alcohol, limiting the number that can drink together to just 2 people. The group were arrested for violating this order and for drinking in public.
According to the police the group had 3 foreign men in it along with 5 Thai women and 3 Thai ladyboys, so for those keen at maths the details of the 12th person were not revealed. The Covid-19 rule violators were arrested Friday night in Patong on the walkway along the beach on Thaweewong Road, the popular beachfront road.
Police noted the specifics of their liquor stash, confirming that the group had 2 bottles and 8 cans of Thai beer, 2 imported beers, 4 wine coolers, 4 soda waters, and 2 bottles of Thai liquor. The stash was confiscated by the police.
The perpetrators were brought to Phuket town to the Phuket City Police Station. There they were met by the Phuket Vice governors and medical personnel from Vachira Phuket Hospital. The medics administered swab sample Covid-19 test to each member of the group of restriction violators.
The Vice Governor reminded people that these restrictions were put in place after more than 20 people tested positive for Covid-19 from a small group of people drinking together. That is why the regulations allow just two people together when alcohol is involved. He stressed that police and government officials have been instructed to crack down on violators to try to quickly curb the spread of Covid-19 for a chance at reopening to international tourism July 1st.
Officials asked the public to work together to attempt to eliminate the spread of Covid-19 in Phuket and instructed anybody who sees violators of the Covid-19 restrictions to contact the police immediately. Sentence and fine details were not yet available for the group of 12.
SOURCE: The Phuket News
Want more from the Thaiger family?
📱 Download our app on Android or iOS for instant updates on your mobile
📧 Subscribe to our daily email newsletter
👍 Like/Follow us on Facebook
🔔 Subscribe to or Join our YouTube channel for daily video updates
Covid-19 mask violators in Phuket forced to exercise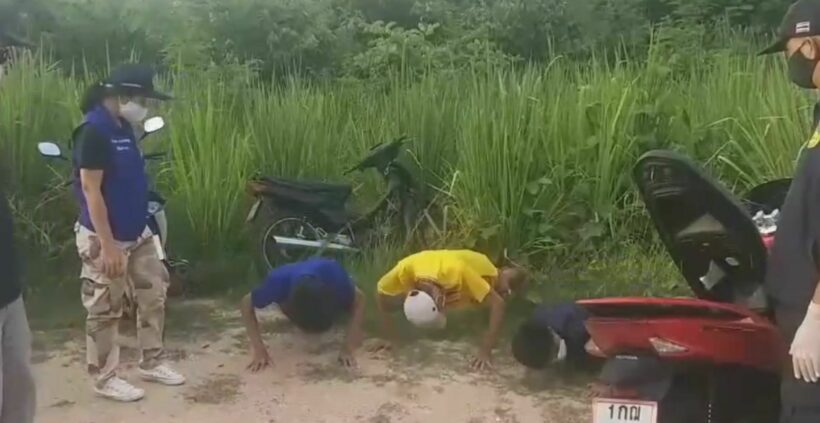 For those who have more pounds on their body than pounds in their pocket, exercise punishment seen in Phuket yesterday for mask violators may or may not be welcome. Officials have walked back the strict 6,000 baht punishment for the first warning against someone not wearing a mask and were spotted forcing those who have gone out without a mask to do exercise on the street.
The people forced to exercise were at a Covid-19 checkpoint in the Rawai subdistrict, where the Chalong Police along with local medical workers were checking people yesterday. The checkpoint was set up in an effort to push one hundred per cent mask compliance to stop the spread of Covid-19 on Phuket.
Not only were they checking everyone who passed by to make sure they had their masks, but also to correct those who were wearing their masks improperly. We've all seen the people who seem to think that a mask on their chin or underneath their nose is somehow just as effective as a properly worn mask, or at least that they can get away with "wearing a mask" while limiting their personal inconvenience.
Officials were quick to point out that the overwhelming majority of people passing through the checkpoint, both foreigners and Thai, did have their masks with them and were wearing them properly. But they did catch more than 10 people not wearing their face mask or not using them correctly.
Authorities decided to let them off with a first soft warning by moving bodies instead of moving baht. Police made violators do exercise right there on the street in hopes of shaming them into making better decisions next time. All violators did have their names and details taken down with a promise that if they were caught again proper traditional fines would be handed down.
No word yet on any plans to make this punishment into a Tik-Tok Channel.
SOURCE: The Pattaya News
Want more from the Thaiger family?
📱 Download our app on Android or iOS for instant updates on your mobile
📧 Subscribe to our daily email newsletter
👍 Like/Follow us on Facebook
🔔 Subscribe to or Join our YouTube channel for daily video updates
Thai public health and tourism ministers on Phuket to push the July 1 Sandbox reopening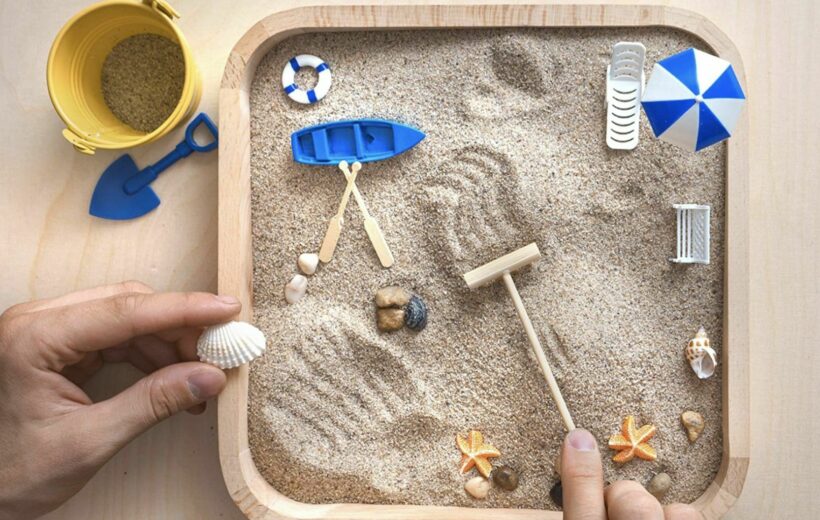 Bangkok has sent a couple of ministerial heavyweights to Phuket today to keep pushing the July 1 'Sandbox' bandwagon, insisting that Phuket will open to fully vaccinated tourists from July 1.
The Deputy PM and Public Health Minister Anutin Charnvirakul ,along with the Sports and Tourism Minister Phiphat Ratchakitprakarn, are doing the island PR tour today delivering a message from the PM Prayut Chan-o-cha who is confirming that Phuket will open to fully vaccinated international tourists from the start of July.
Phuket has continued to rack up between 10-20 new Covid infections each day over the past week and still has hundreds of people listed as 'active cases'. As of today 22% of the island has been vaccinated.
The original Phuket Sandbox model was intended to be quarantine-free. That issue was not made clear during today's PR trip from the 2 ministers. The full details of how Phuket will open to international tourists, how those tourists might get to Phuket, or where they will visit on an island with its tourist infrastructure shutdown, have not been provided at this stage. It has also not been discussed how long the international tourists will have to remain on Phuket before travelling to other parts of the country.
The Phuket Governor welcomed the prime ministerial delegation to Provincial Hall at lunchtime saying that Phuket would progress with its plans to launch the Phuket Sandbox from July 1.
"All stakeholders who are frontline warriors working to solve the problem of the Covid epidemic situation have earned the goodwill and concern from Prayut Chan-o-cha, who also believes that Phuket is ready to prepare for the opening of the Phuket Tourism Sandbox on July 1 for sure."
Phuket Province generated several hundreds of billions of baht of income for the country per year and Thailand relies heavily on tourism income. Indeed, second to Bangkok, Phuket was the government's golden goose delivering decades of high tourism receipt returns.
Speaking to The Phuket News, Anutin said…
"The government is ready to act as soon as possible. This has been clearly proved, such as by the large number of vaccine doses that Phuket has been allocated to vaccinate the people in the area to cover all groups and be as safe as possible as the 'Phuket Model'.
"When the economy is good, everyone gets better, so use patience to believe that good things will follow".
Another 100,000 Sinovac vaccines arrived on the island to be formerly handed over today by Minister Anutin. An additional 100,000 doses will arrive on Tuesday.
AstraZeneca vaccines are also due to arrive from June, daily reserved for people over 60 years old or people who have other health conditions which require the AZ vaccine instead of the Chinese manufactured Sinovac.
SOURCE: The Phuket News
Want more from the Thaiger family?
📱 Download our app on Android or iOS for instant updates on your mobile
📧 Subscribe to our daily email newsletter
👍 Like/Follow us on Facebook
🔔 Subscribe to or Join our YouTube channel for daily video updates