Lotus opening creates massive traffic jams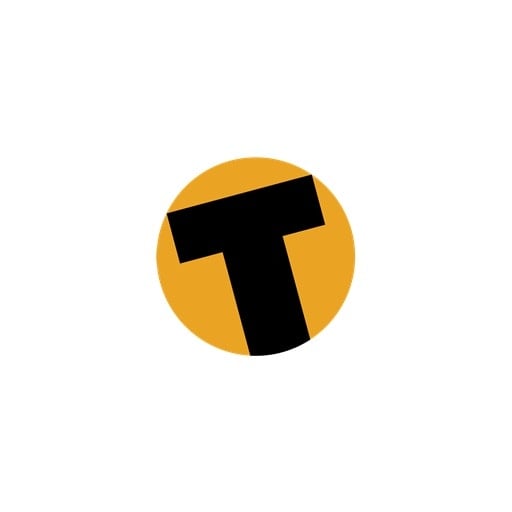 PHUKET: Lotus yesterday opened its new super store on the edge of Phuket Town, the company's 17th in Thailand. The "soft" opening caused huge traffic jams in all direction as shoppers rushed to check the place out. Grinning widely, Gwyn Sundhagul, Senior Vice President of Operations, admitted that the company, which is majority-owned by British retailing giant Tesco, had underestimated Phuket people's interest in the store. "We expected around 15,000 people for the soft opening, but four times that number turned up yesterday." Gwyn explained that, as a measure to alleviate traffic problems, Lotus has 3,000 alternative parking spaces away from the store, in addition to the 870 on site. Free bus services are being provided between these alternative parking lots and the super store, Gwyn said. Senior company executives said they believe the traffic problems will dwindle in a week or so, once the initial excitement of the opening has died down. Apart from this problem, everything else about the opening had gone well, they said. "Usually, soft openings are when we address problems so that we can improve our services and increase efficiency and convenience to customers," said Jeff Adams, Senior Executive Vice President. "We have been working closely with the traffic police. There are 20-30 police assisting outside the store, and we have hired extra security during this busy time to show customers where to go." Lotus hopes that its policy of selling items at [what the company claims are] lower prices than any other store in Phuket, combined with the large range of products on its shelves, will continue to attract large numbers of shoppers. Joseph Cheng, the store's Manager, said that any shopper finding products in other stores at prices lower than those at Lotus, will be entitled to a refund of the difference, provided that the item at the other store is not being sold in a special promotion.


Read more headlines, reports & breaking news in Phuket. Or catch up on your Thailand news.
Phuket's hotel and property players look north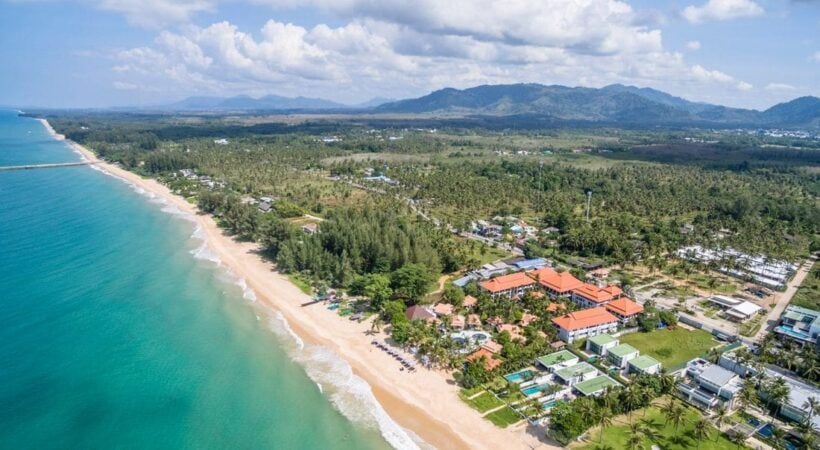 by Bill Barnett of c9hotelworks.com
One of Greater Phuket's real estate and hotel market's that has a decided buzz of late is the area north of Phuket over the Sarasin bridge in Phang Nga.
In Natai Beach, the entry of the Baba Beach Club and nearby Akyra has created renewed visibility for the broad West Coast stretch of white sand beach, extending north beyond Phuket.
Two upscale hotels are in the development phase in the vicinity, with one being flagged to an international hotel operator.
Up at the 1,000 plus rai Thai Muang mega-project, movement is once again underway, as is a nearby massive Japanese-led mixed-use project including a golf course.
Land values are currently running amuck in the Koh Kloi area where the AOT (Airports of Thailand) has reportedly acquired land for an upcoming Phang Nga airport which will provide Phuket with a second gateway alternative.
Premium land transactions are taking place, with the most notable being the recent trade of the former oceanfront site in Bodan that was to be at various stages first a Raffles and later a Ritz-Carlton Reserve.
Looking at Phuket's light-rail initiative, one knock-on effect will be the eventual linkage between the island and larger connection to a broader rail terminus in Koh Kloi. This will likely spur real estate speculators to acquire peripheral locations.
As Phang Nga's West Coast four land highway expansion moves forward to Khao Lak and beyond, Phuket's Northern neighbor is seeing a renewed push in its tourism, property and infrastructure.
Motorbike rider dies after colliding with ten wheeler truck in Thalang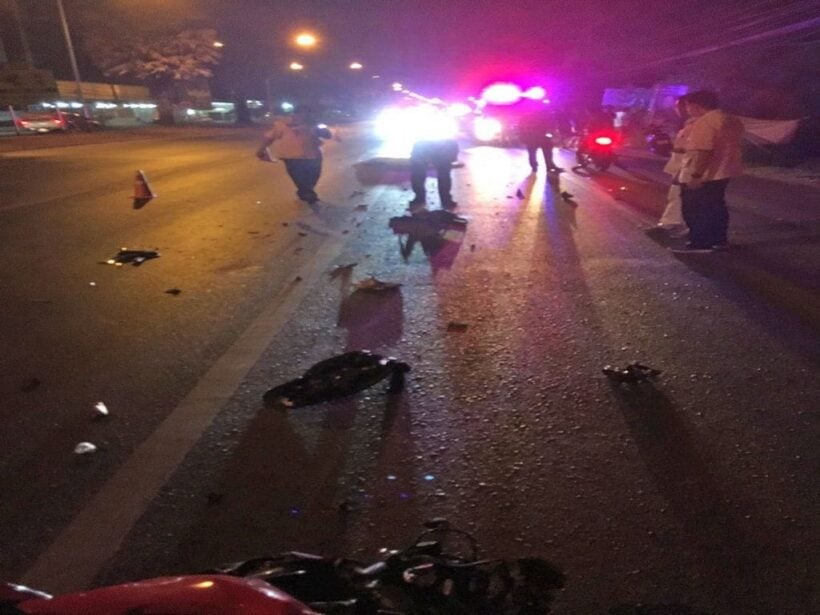 A male motorbike rider has died after colliding into the back of a ten wheeler truck in Thalang early this morning.
Thalang Police were notified of the accident along Thepkrasattri Road in the southbound lane through Thalang at 2am this morning. The conditions were dry and road was clear of traffic.
Emergency responders arrived to find the ten wheelers truck and driver,  55 year old Sirichai Konghom, waiting at the scene.
Nearby was a damaged motorbike. The 20 year old driver, Ittiphon Rodnokkaew, died at the scene.
Sirichai told police that he was driving from Surat Thani to Phuket. When he arrived at the scene he heard the sound of a collision at the back of his truck.
Police are continuing their investigation.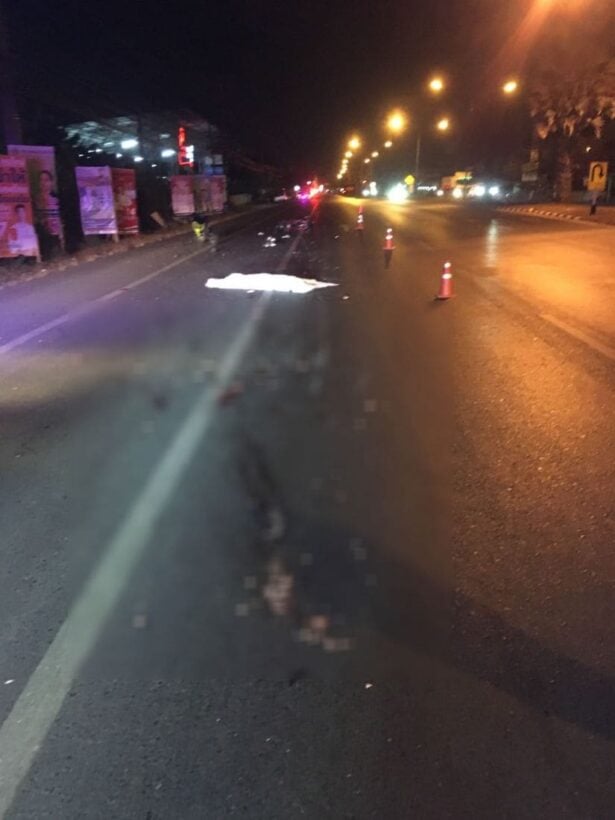 Boating no-go zone set for  HRH Princess Sirivannavari visiting Phuket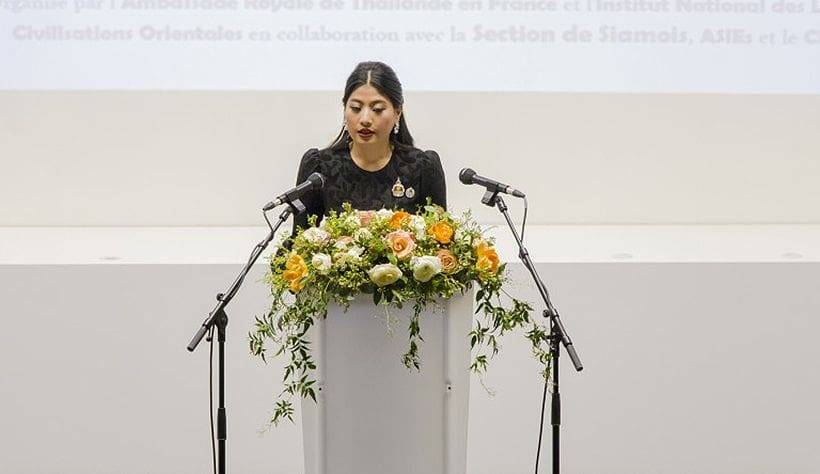 Her Royal Highness Princess Sirivannavari Nariratana is visiting Phuket today to inaugurate a new marine research vessel. A boats no-go zone has been set.
The Phuket Marine Office has announced "Her Royal Highness Princess Sirivannavari Nariratana is visiting Phuket today to inaugurate the new marine vessel at the Phuket Marine Biological Centre (PMBC)"
"The official ceremonies is from midday to 5pm,  No boats may enter in the special zone during HRH Sirivannavari's visit from midday to 5pm which are…
1. Latitude 7º48'42.36" North Longitude 98º22'21.70" East
2. Latitude 7º48'01.74" North Longitude 98º22'08.56" East
3. Latitude 7º47'49.25" North Longitude 98º24'33.99" East
4. Latitude 7º47'03.49" North Longitude 98º24'12.01" East?
For non-nautical types, here's a more helpful map. The exclusion areas are between the PMBC and Koh Lon in Chalong Bay