Kathu Mayor contenders face off for Phuket election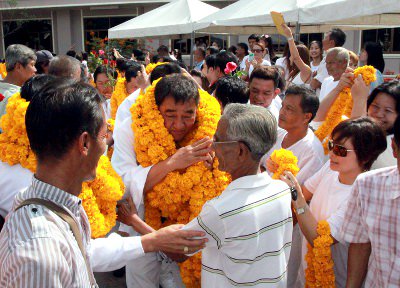 PHUKET: Hundreds of people turned out at the Kathu Municipality offices yesterday in support of their preferred candidates for the upcoming election for Kathu Mayor and the Kathu Municipal Council to be held on November 18.
Running for re-election is Chaianan Sutthikul and his *Rak Kathu ("Kathu protectors") party.
Leading the charge against Mr Chaianan is two-time former Kathu Mayor Prasert Khaokijpaisarn and his Kathu Pattana (Kathu development) party. Mr Prasert was elected to his first four-year term as Kathu Mayor in 2000 and re-elected in 2004.
Both mayoral candidates led their parties in registering candidates to contest seats in all three voting districts in the Kathu municipal area.
Peera Sukyiran is so far the only independent candidate to contest a seat on the council, registering his candidacy for Kathu electorate number one.
All other potential candidates have until Sunday (October 21) to register their candidacies.
As many of the candidates arrived before the office opened on the first day of registration yesterday, in accordance with Election Commission rules, they were all entitled to draw lots to determine their ballot numbers.
The draw was overseen by Jatupong Kaewsai, who is the chief administrative officer at Kathu District Office and also the nominated "president" of the ad hoc committee assembled to conduct the election.
Acting as witnesses were Phuket Election Commission Director Kittipong Thiengkunakrit, Thung Thong Police Superintendent Kraithong Chanthongbai and other officials.
In the mayoral election race, Mr Prasert drew the favorable ballot number one. Mr Chaianan received ballot number 2.
For the council election, Mr Peera, the independent candidate, drew ballot number one for the electorate number one. For that same electorate, candidates from Kathu Pattana party received ballot numbers two through seven and Rak Kathu party candidates were allotted ballot numbers eight through 13.
For electorates two and three, Kathu Pattana party candidates were given ballot numbers one through six and Rak Kathu candidates were given ballot numbers seven through 12.
"During the past four years, I have studied how best to develop Kathu over the next four years. I have also discovered that over the past four years there have been no major developments," Mr Prasert told the crowd.
"I also promise there will not be vote buying. My slogan is to develop complete strategies and to make sure that every single baht of taxpayers' money is spent on worthy projects," Mr Prasert added.
Mr Chaianan said, "My campaign focuses on education, public health infrastructure, sports and getting the community ready for the AEC in 2015.
"Over the past four years, I have launched several projects. If I am re-elected, I will continue them and create new projects under the slogan, 'Livable town keeping pace with development'," he added.
Teerapong Assawadarakorn, Chief Administrative Officer at Kathu Municipality, told the Gazette that he was hoping for a good voter turnout on polling day.
"In previous elections, not many people have shown up to vote. But this time we are hoping to get about 65 to 70 per cent of the 7,000 eligible voters in each electorate to turn up and cast their ballots," he said.
In accordance with the Election Act, as the election date has been set for Sunday, November 18, there will be a ban on selling alcohol within the Kathu municipal area from 6pm Saturday, November 17, through to midnight on November 18.
The affected area includes; from Wat Samkong temple on the bypass road just north of Tesco Lotus, to the Phuket Mining Museum behind Loch Palm Golf Club, to just before the Patong City sign on Patong Hill down to the Bang Wad Reservoir.
* NOTE: Chaianan Sutthikul's Rak Kathu ("Kathu protectors") party is not associated with Patong Mayor Pian Keesin's Rak Patong (Love Patong) party. The word "Rak" in Rak Kathu uses the short form of the Thai word raksa (to protect). The spelling of rak (love) and rak (to protect) as the short form of raksa make the two words sound identical, but critically different in meaning (as different as "night" and "knight" in English).
— Kritsada Mueanhawong
Keep in contact with The Thaiger by following our
Facebook page
.
Never miss out on future posts by
following The Thaiger
.
Phuket airport ready for tourists after finishing Covid screening labs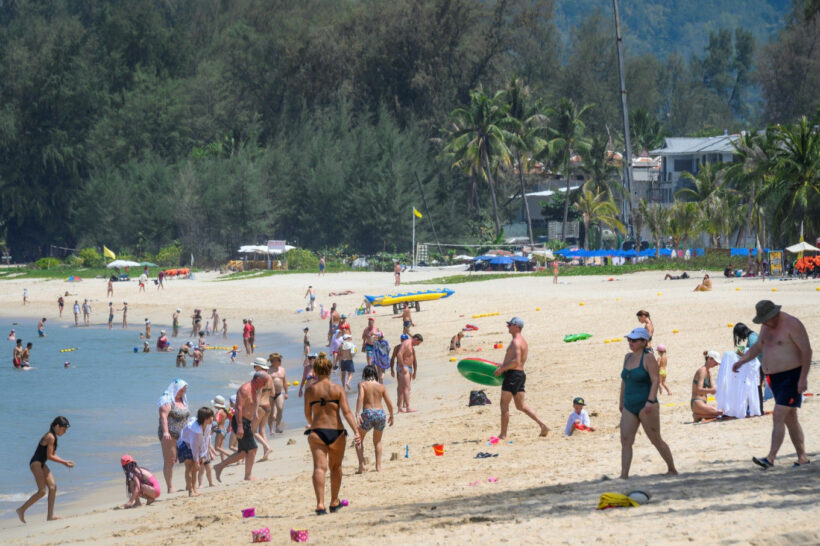 Phuket airports are officially ready for tourists as authorities say they have finished installing Covid screening labs in an effort to welcome international travellers. The 5T Model for Covid-19 is being used at the airport with the goal of screening large groups of people in a quick manner. The Phuket health chief says the 5T's stand for Target, Testing, Treating, Trusting and Tracing.
The target category refers to the target groups of tourists while the tracing stands for software that will be used to monitor their movements. The testing category refers to Covid tests that will be implemented to travellers upon arrival along with the treatment and trust categories signifying the readiness of resources for medical treatment and confident communications between all parties respectively.
The Covid-19 lab container module has been set up at Phuket airport's Terminal X and will be tested tomorrow with its operation to start on September 30. As large groups of tourists could arrive, the lab is reportedly capable of testing 96 people at a time with test results becoming available in 6 hours.
Such a readiness plan to welcome foreign tourists originally singled out Phuket due to its popularity with travellers and as a so-called guinea pig model to test in a controlled environment. Once dubbed the "Phuket Model", authorities have proposed to rename the plan to "Special Tourist Visa" due to the confusion and opposition it reportedly caused. The scheme is reportedly now being proposed for all areas of Thailand but only allowing foreigners from specific countries.
SOURCE: Pattaya Mail
Keep in contact with The Thaiger by following our
Facebook page
.
Never miss out on future posts by
following The Thaiger
.
Phuket's Sri Panwa Resort's land title deed to be investigated for legality by DSI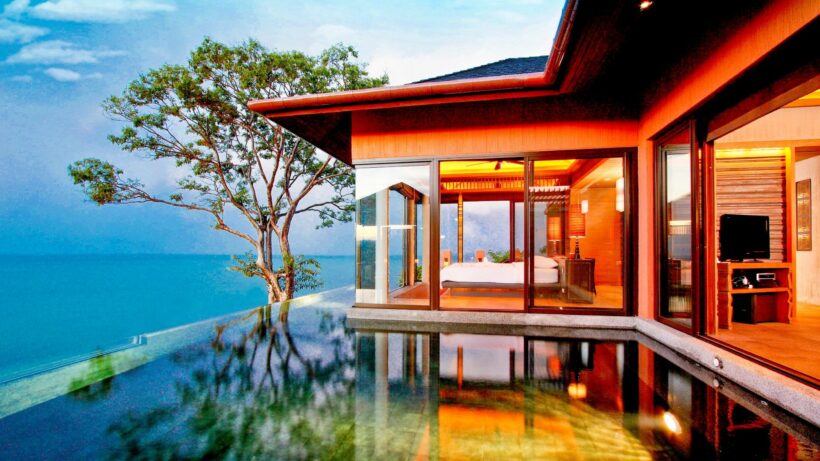 Back in the news again. Phuket's Sri Panwa Resort's land title deed is now to be investigated by the Department of Special Investigation after a petition was filed to determine whether the deed was procured legally. Veera Somkwamkid, the secretary-general of the People's Network Against Corruption, filed the petition along with 167 pages of documents pertaining to his accusations that Thawatchai Anukun, a land fraud suspect, had unlawfully issued land title deeds to plots of land in Phuket before he mysteriously died in a detention room while in DSI custody in 2016.
He was allegedly being investigated for falsifying land deeds between the years of 1998 and 2001. Veera claims before the title deed was issued on the plot, the land was part of a forest known by locals as Pa Kae.
"Back then, 10 families that had occupied the plots for about 40 years had title deed requests rejected. The reason given was the land was part of a forest reserve used by the navy."
However, Watchara Buathong, Phuket's current land official, says the Sri Panwa resort had legally acquired its 56-rai, none of which was ever state land. Local resident Khwanjai Khumban, backed this claim, saying her father and cousins had sold most of the land to the resort, and she could produce documents to account for at least 12 rai of the disputed area.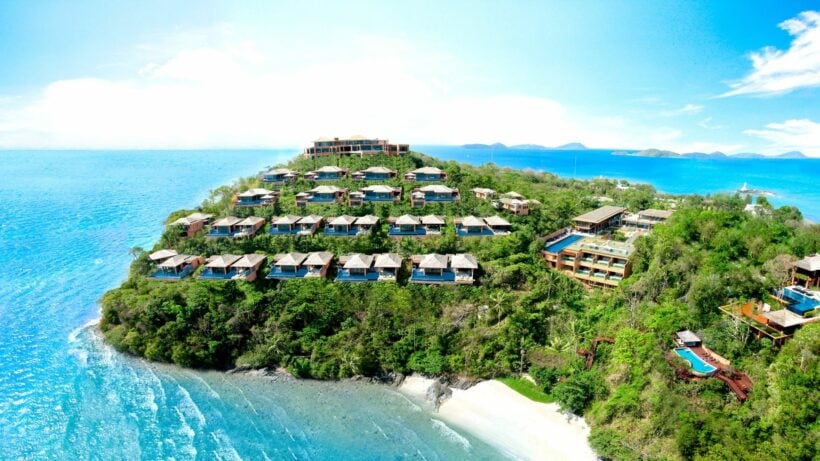 Meanwhile, the Social Security Office, is also
under fire
as it is being asked to explain why it invested in the hotel's trust fund. The department, which is under Thailand's Ministry of Labour, in which its minister says he doesn't know if the property has been legally built and points to the responsibility to the DSI to investigate. This was echoed by at least one opposition MP and anti-corruption activists.
The hotel, situated on Cape Panwa, in Phuket's Muang district, has been under recent scrutiny due to its owner, Vorasit Issara, accusing Panusaya "Rung" Sithijirawattanakul, a co-leader of the anti-government United Front of Thammasat and Demonstration group, of offending the monarchy at last weekend's protest at Sanam Luang.
Vorasit posted on Instagram that Panusaya Sithijirawattanakul should be jailed, further falsely claiming that she is not Thai when, in fact, Panusaya was found to have been born in Nonthaburi and is a Thai citizen.
"This bullshit has got to stop. She is not Thai. Who is she working for? This one needs to be in prison".
Such a statement has received wide backlash from netizens with some taking to Trip Advisor and other websites to post bad reviews of the resort, prompting it to suspend advertising on such sites.
Keep in contact with The Thaiger by following our
Facebook page
.
Never miss out on future posts by
following The Thaiger
.
Female prisoner on the run after escaping from Phuket Hospital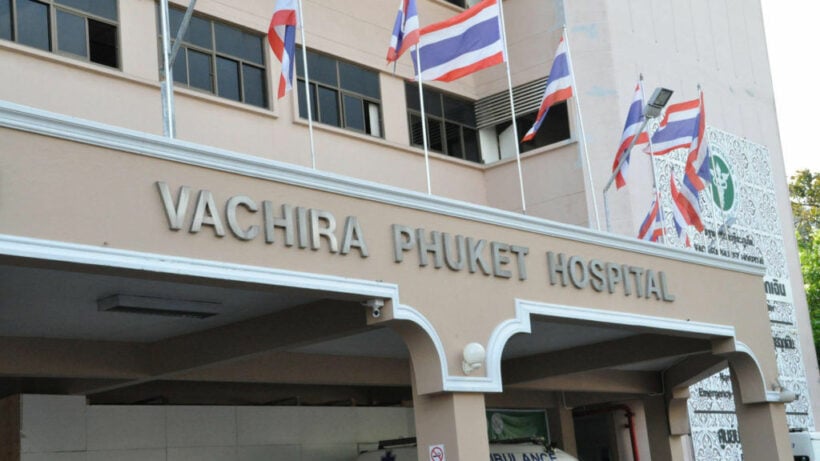 A female prisoner is on the run after escaping from Vachira Hospital in Phuket during a doctor's appointment. 58 year old Siri Phodam allegedly escaped after asking her prison escort officer to use the toilet. But she took a long time to come back, and was found to have escaped. CCTV cameras caught her dressed in a blue hospital patient shirt and a sarong leaving the hospital quickly. A Phuket prison officer says the woman is 158 centimetres tall and has dark skin.
"Some of our own officers are searching for her, and we have also sent the prisoner's description to all Phuket police stations. However, at this stage we have not found any clues."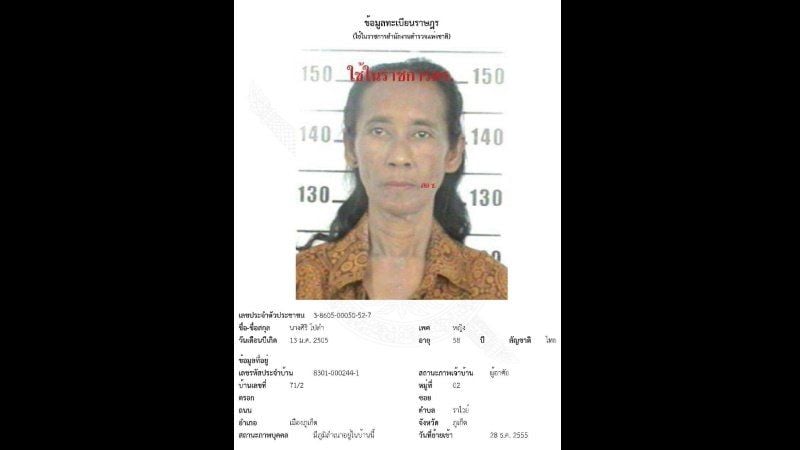 "If anyone finds a person matching the prisoner's appearance, please inform us by calling 076 212 104."
Siri was imprisoned after being charged with posessing illegal drugs and lived in Moo 2, Rawai.
SOURCE: The Phuket News
Keep in contact with The Thaiger by following our
Facebook page
.
Never miss out on future posts by
following The Thaiger
.