Intarat calls for SorPorKor probe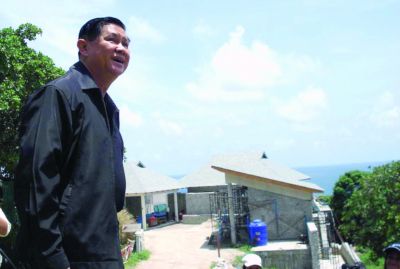 PHUKET: Gen Intarat Yodbangtoey, in his capacity as "special adviser" to Natural Resources and Environment Minister Anongwan Thepsutin, led an inspection tour on Sunday of properties believed to be illegally owned by virtue of their location on agricultural reform (SorPorKor) land. The properties are located on hillsides in Kamala, Kalim and Patong hillsides on Sunday.

On Saturday, Gen Intarat and his team inspected other building sites as well, including some on Koh Yao Yai in Phang Nga, which Forest Department surveys also show to be SorPorKor land, degraded public forest land intended for agricultural use by poor farmers.

The two-day inspection tour followed a meeting chaired by Gen Intarat at Phuket City Municipality offices on Friday.

At that meeting, Gen Intarat proposed a two-prong attack to reclaim public land for the state.

"The are two main types of encroachment: those squatting on public forest land to plant rubber, and [certain] cases where land titles have been [improperly] issued for public land," he said.

Gen Intarat proposed that rubber plantation squatters could be charged rent and allowed to continue to farm the land. "They could pay rent to the governor and continue to farm their existing plantation, but they would not be allowed to expand their plantations or cut down any more of the natural forest," he said.

However, for public land on which titles have been issued, Gen Intarat proposed that the government reclaim the land and restore it to its natural state as preserved forest.

"Land that local people have encroached on so that they can farm will be handed back to the Forestry Department and restored to natural forest, but other encroachers could face minimum jail sentences of 10 years," he warned.

While ready to reclaim public land for which people may have government-issued titles, Gen Intarat left the door open for some plots to be developed for tourism by government offices and the local administrative bodies where they are located.

"For forestry land that can be used as a public park or a tourist attraction, we are pleased to support and protect our natural resources to support tourism in Phuket," he said.

Aongart Chanachanmongkol, chief of the Phuket Provincial Office of the Ministry of Natural Resources and Environment (MNRE), reported that of the 339,396 rai that comprises Phuket, 108,581 rai is state forest land.

Some 41,200 rai in Phuket is titled as SorPorKor land. Of this, occupancy rights (Tor Por 4 titles) have been issued for 21,182 rai, he said.

K. Aongart reported that so far this year, the Phuket MNRE office had discovered 23 cases of encroachment on state land: 15 cases in state forest, six cases in protected mangrove forests, and two cases of illegal logging.

Phuket Vice-Governor Worapoj Ratthasima proposed handling encroachment cases locally. "If any local [administration] organization discovers encroachment in their area, they can report it to the governor," he said.

Also at the meeting was Monthon "Palad Rambo" Chartsuwan, the MNRE official responsible for investigating law-enforcement issues in the South.

K. Monthon made headlines last month when he filed a police complaint at the Phuket City Police Station charging Land Department Director Chairerk Dissaya-amnaj for dereliction of duty in failing to revoke an illegally issued land ownership deed on protected mangrove forest in Rassada.

"There are many cases of encroachment – about 20 construction sites – from Kamala to Kalim, and some in the outskirts of Patong, that the DSI will investigate," he said.

On Tuesday, Pongpayome Vasaputi, Permanent Secretary for the Ministry of Interior, met Phuket Governor Niran Kalayanamit, Vice-Governor Tri Augkaradacha, and local authorities to discuss encroachment issues.

"Around the nation, about 6 million rai of SorPorKor land has been encroached upon. That is a lot of land," said K. Pongpayome, who served as Governor of Phuket from October 2000 until September 2003.

"Since 1997, we have taken legal action against 11 people in Phuket who had claimed 20 plots covering 500 rai. By the end of 2006, the Supreme Court had heard the cases against five of those people – and had decided against all of them, ordering 11 plots covering 300 rai to be returned to the state," he said.

Among those who lost SorPorKor land under the Supreme Court rulings is current Phuket MP Tossaporn Thepabutr.

"Much of the SorPorKor land returned to the state is in Patong and Kamala, which are very beautiful areas. So I have come to Phuket to inspect those areas with the primary goal of protecting them against encroachment.

"I received a report from the Phuket governor that many local OrBorTor [tambon administration organizations] are ready to provide funds to develop their areas. We can develop the land for public use or allocate it for farming. It depends on what provincial officers decide to do with it. I will follow up on these issues later," Pongpayome added.
Keep in contact with The Thaiger by following our
Facebook page
.
Never miss out on future posts by
following The Thaiger
.
Bangkok Airways add 3 new local routes to their schedule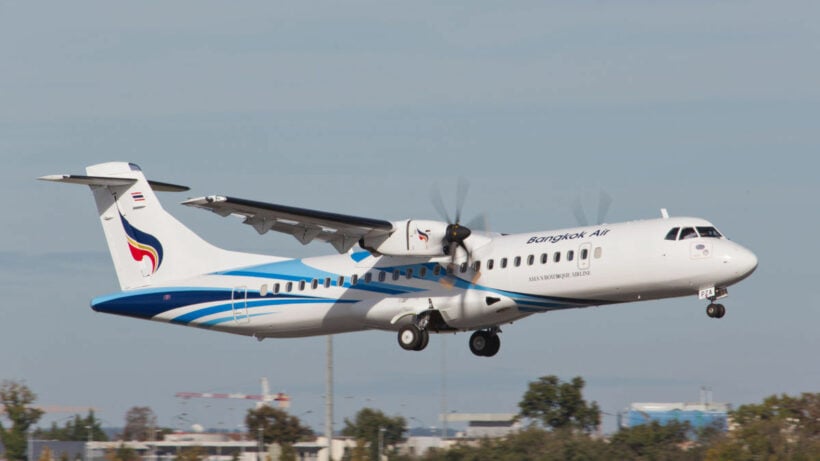 Some domestic routes are being added as local routes continue to expand. This time Bangkok Airways has announced it's resuming its Samui-Phuket, Phuket-Hat Yai and Phuket-Pattaya/Rayong (U-Tapao) flights.
The first additions to the schedule will be the Phuket-Samui flights resuming this Sunday, October 25, and the Phuket-Pattaya flights start again next Tuesday, October 27. The Phuket-Samui flights will be operating on Sundays and Wednesdays only on the airlines' ATR72 turbo prop regional planes, same as before.
A casual search on the Bangkok Airways website, for a return flight from Phuket to Samui on November 1, then back to Phuket on November 8 indicates the cheapest fare (promo) is 2,430 baht. Coming back, the cheapest fare we found, again labelled 'promo', was 2,630 baht. Bangkok Airways operate as a "full service" airline and don't compete with the country's discount airlines. But they operate these three routes exclusively – like it or leave it.
Bangkok Airways say that the flights will be operated "with the highest preventive measures and standards". Around the country the Civil Aviation Authority of Thailand have eased a few of the onboard restrictions, including the start of catering services which were originally banned under the initial flight rules when domestic routes started flying again at the start of July.
The daily direct services between Phuket and Hat Yai are also being operated on the ATR72 aircraft. The flight to Ha Yai leaves Phuket at 8.40am and arrives at Hat Yai at 9:.45am. The return flights leave Hat Yai back to Phuket at 10.25am each day. The route was very popular for the airline before the 'disruption' when airlines had their fleets grounded in April.
The service between Phuket and U-Tapao, linking the party city with the party island, will operate on Tuesdays, Thursdays and Saturdays, again with the ATR72. Phuket to U-Tapao will leave at 12.10pm and then from U-Tapao to Phuket at 4pm on the three days. U-Tapao is about a 50 minute drive from Pattaya and the airport also serves the greater Rayong area.
Keep in contact with The Thaiger by following our
Facebook page
.
Never miss out on future posts by
following The Thaiger
.
4 billion baht medical hub planned for Phuket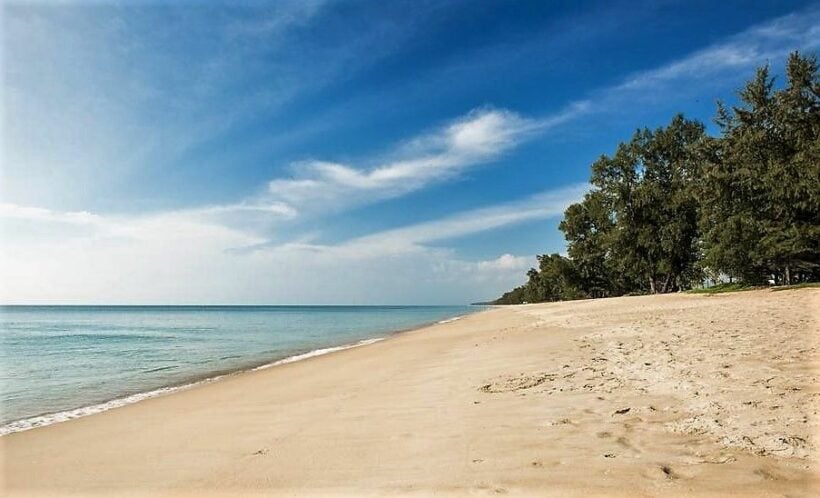 Phuket officials are setting aside around 4 billion baht to transform medical tourism in the southern province of Phuket, by developing a state-of-the-art treatment hub in the north of the island. The Bangkok Post reports that the Treasury department is planning to give the Public Health Ministry permission to use 141 rai of government land in the sub-district of Mai Khao, close to Phuket International Airport. It's not the first time the proposal has come to light.
The concept is gathering support as Phuket battles to diversify its attraction beyond a tropical holiday island.
The aim is to develop Phuket as a world-class health and wellness destination, with facilities that will attract medical tourists from all over the world, as well as providing a high standard of treatment to the local population. It's understood the facility will provide a full range of health services, including long-term care, and hospice and rehabilitation services.
The island already has a well-developed medical tourism market, but has been based around local hospitals and clinics linking up with foreign marketing companies in the past. "The International Medical and Public Health Service" has been conceived to create more long term financial security and diversification, and value-added tourism in Phuket, as the island has taken a heavy financial hit over the past 7 months.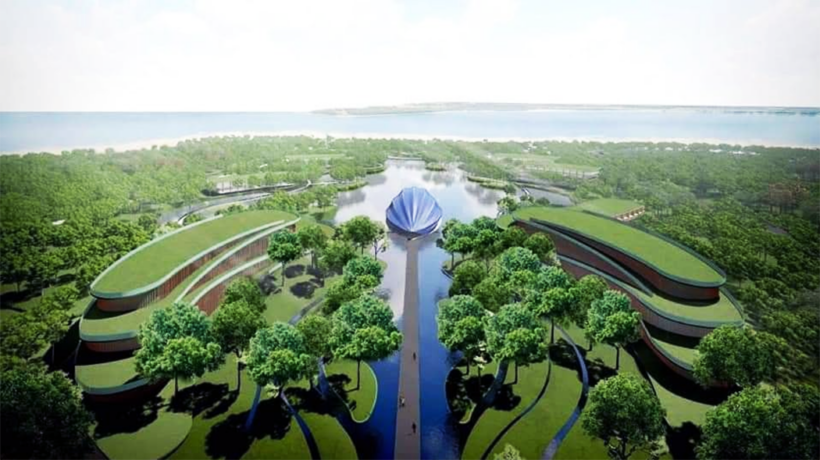 PHOTO: Phuket Andaman News
The plan was first suggested in 2017, by then governor, Noraphat Plodthong and confirmed by the director of Phuket's Vachira Hospital, Dr. Chalermpong Sukontapol, in July. At that stage, the estimated budget was 3-4 billion baht. The director-general of the Treasury department, Yuthana Yimkarun, says the plot is being offered to the Health Ministry for free. The land is thought be worth around 1 billion baht.
Yuthana says the ministry will manage investment, with approximately 2 billion baht required for the first stage of the project. Construction of the facility is expected to be completed over 2 years.
Meanwhile, it's understood that unused government land that is currently managed by various government agencies may be moved under the remit of central government, with a view to increasing its worth. According to the Bangkok Post report, just 4% of government land is directly managed by the Treasury. The other 96% is controlled by various government agencies. Yuthana says the plan is to increase the percentage of state-owned land under the Treasury's management to 10% within 2 years.
SOURCE: Bangkok Post
Keep in contact with The Thaiger by following our
Facebook page
.
Never miss out on future posts by
following The Thaiger
.
"Open the borders, safely", Bill Heinecke, Minor International interview – VIDEO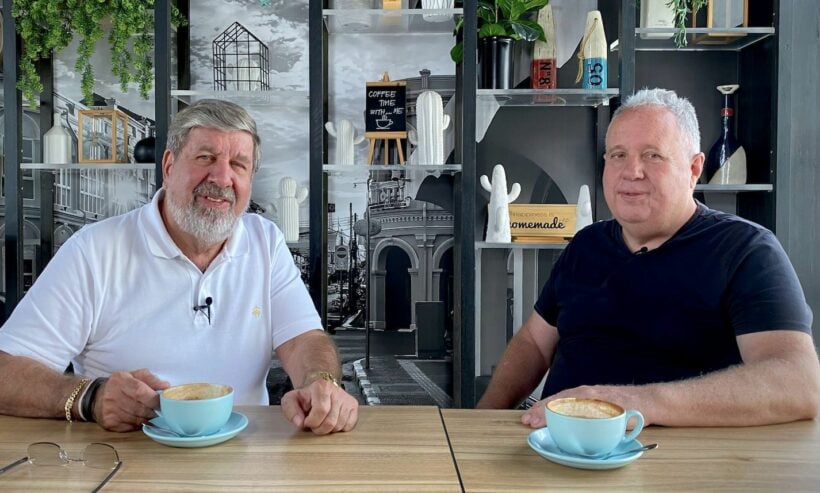 Bill Heinecke speaks to Bill Barnett. The two heavy-hitters of Thailand's hotel and hospitality sector, mull over the current Covid situation and the reopening of Thailand's borders to some form of tourism. Bill Heinecke is the Chairman and Founder of Minor International.
Bill Barnett is the Managing Director of c9hotelworks.com
Now the Thai government has approved the special long-term tourist visa scheme (STV), hoteliers are remaining skeptical about reopening due to the lack of clarity in the recent announcement, which will reportedly take effect next month. The president of the Thai Hotels Association's southern chapter says more hoteliers will consider reopening if the government gives further information about the plan in terms of prospective markets, arrival dates, origin countries, and flights.
Such details would allow hotels to prepare themselves ahead of time to offer services as alternative state quarantine premises as at least 60 hotels in Phuket are awaiting approval to operate such facilities.
Keep in contact with The Thaiger by following our
Facebook page
.
Never miss out on future posts by
following The Thaiger
.