Hotel unions examine service charge issue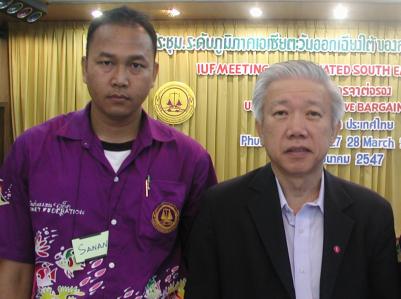 PHUKET CITY: For members of local hotel labor unions, the question of who gets service charges was high on the agenda at a recent international meeting of labor officials in Phuket. Regional representatives of the International Union of Food, Agricultural, Hotel, Restaurant, Catering, Tobacco and Allied Workers' Associations (IUF) gathered at the ST Hotel on March 27-28 to discuss collective bargaining strategies. About 80 delegates from unions in countries including Malaysia, the Philippines, Cambodia, Indonesia and Korea joined the annual event, held in Thailand for the first time this year. It was hosted by the IUF's local affiliate, the Phuket Federation of Hotel and Service Labor (FHSL). Among the issues discussed was the lack of government regulation on the disbursement of the 10% service charge collected by hotel food and beverage outlets, said Vijit Dasantad, President of the Phuket FHSL. For many hotel staff, income from service charges during the high season can equal or even surpass the normal monthly salary. But only if hotels choose to pay it, he said. "Some employers [the hotels] just keep it for themselves," he told the Gazette. "We are not [ready] to protest this yet," he added. "We are just exchanging opinions and trying to find a solution. Our normal approach is one of compromise. What we expect from employers is understanding of our work and of our rights." This is not to say that the FHSL is a stranger to protest and confrontation. In Patong last October it organized a protest march to show solidarity with 110 former workers from the Diamond Cliff Resort and Spa, who were laid off the previous May. Among those handed their cards were all the members of the hotel's union committee. A month later another 22 staff, including members of a new union committee, were fired, just hours after the committee had been elected. Also attending the seminar was Ma Wei Pin, the IUF's Australia-based Secretary for the Asia-Pacific region. He told the Gazette that principles of "right and wrong" were always an important element in employer-employee relations. "The laws are there to be respected; they are there as the bottom line. Above that, however, there are matters that are subject to bargaining and compromise by both sides," he explained. K. Vijit told the Gazette that Phuket was chosen to host the event because there are unionized staff in 20 island hotels, the highest number in Thailand. Phuket currently has 549 "accommodation establishments" registered with the Tourism Authority of Thailand.


Read more headlines, reports & breaking news in Phuket. Or catch up on your Thailand news.
Fourteen kilograms of marijuana seized in pre-Songkran drug crackdowns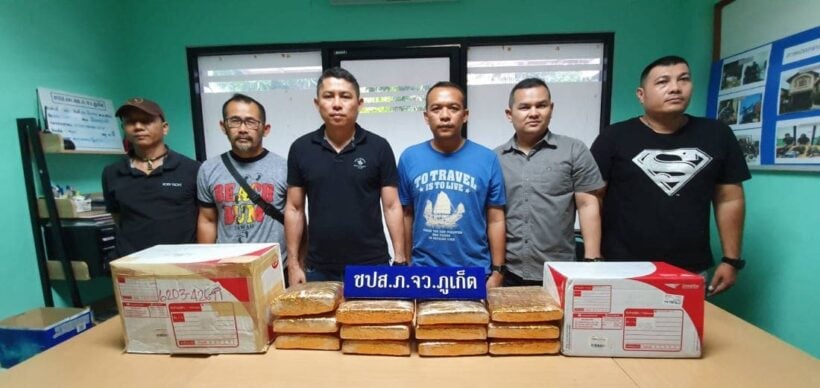 Phuket police have sized a total of 14 kilograms of marijuana in three separate cases, including intercepting parcel post yesterday. It's all part of the annual pre-Songkran drugs crackdown.
Phuket Provincial Police have seized a parcel box sent via Thai Post in Rawai where they found 12 kilograms of marijuana. Police are now tracking down the sender.
In the second case police have arrested 46 years old Kamon 'Noom' Teeratrakunchai in Wichit. Police seized one kilogram of marijuana inside a Kerry Express parcel box. The suspect has been charged with illegal possession of a Category 5 Drug.
And in the third case Patong police arrested a suspect near a market on Bangla Road in Patong. Police seized one kilogram of marijuana during that arrest. That suspect has also been charged with illegal possession of a Category 5 Drug.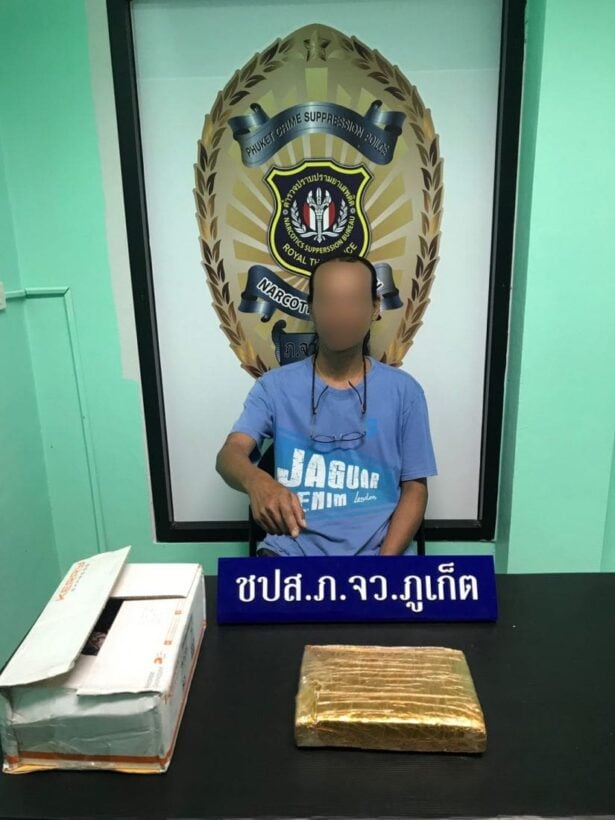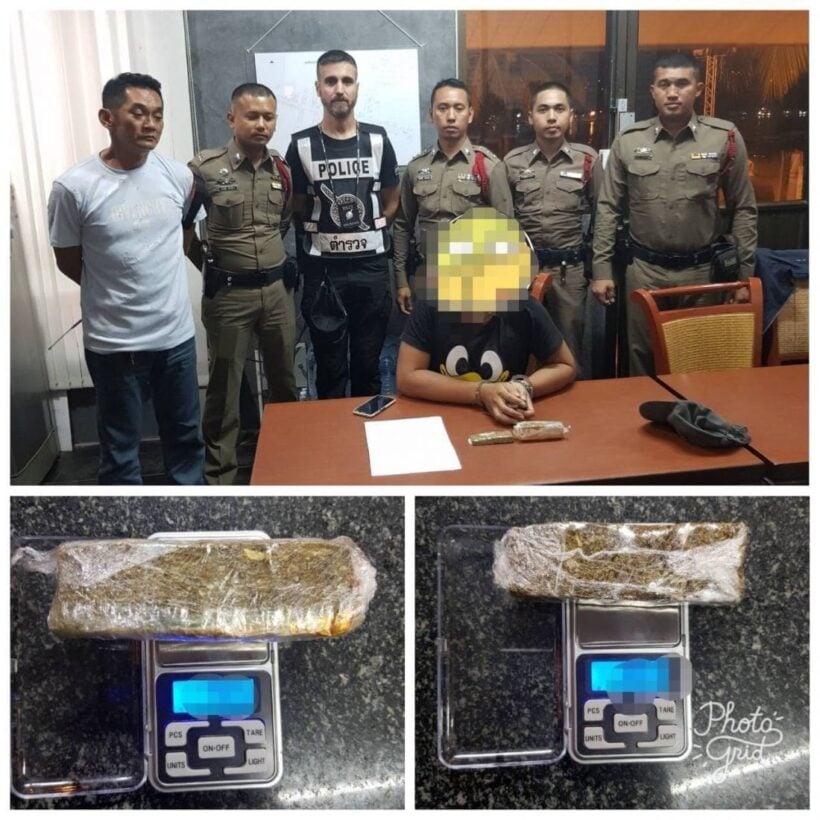 Emergency crews participate in fire drill at Phuket airport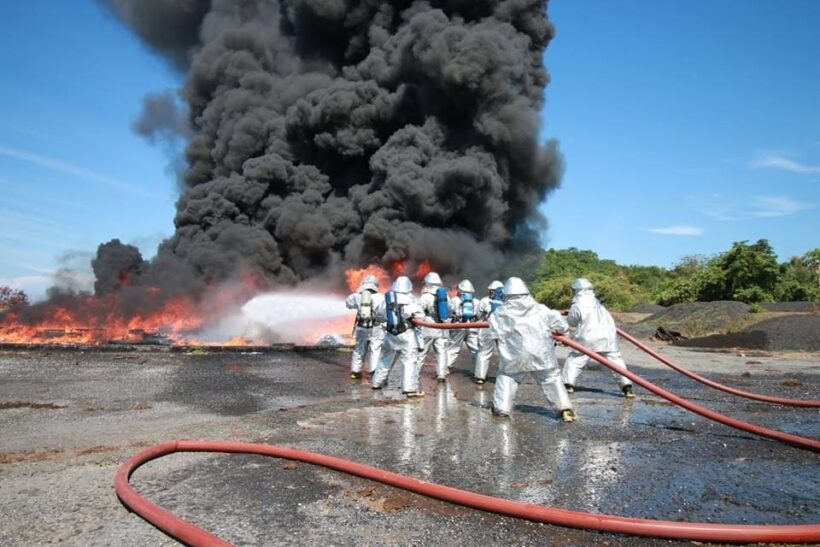 PHOTOS: The Phuket International Airport
Phuket International Airport emergency crews battled fake fires near the main runway today.
Firefighters and rescue workers were deployed on the tarmac as part of regular drills aimed at improving response times and emergency response efficiency. This was the first such drill at the airport this year.
Observing officials reported that the emergency crews were timely and effective in their response during the exercise. The drills follow a standard of the National Fire Protection Association (NFPA) and are carried out periodically to check on preparedness for various emergencies.
No flights were reportedly affected by the drill.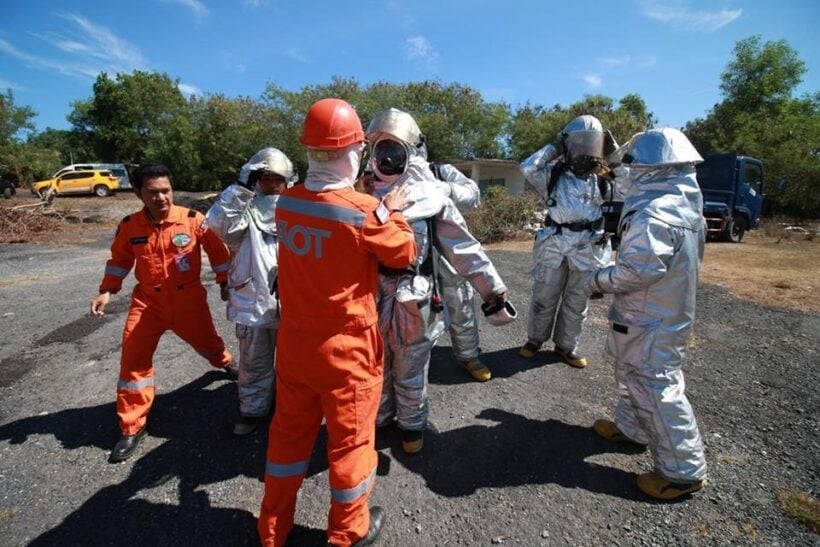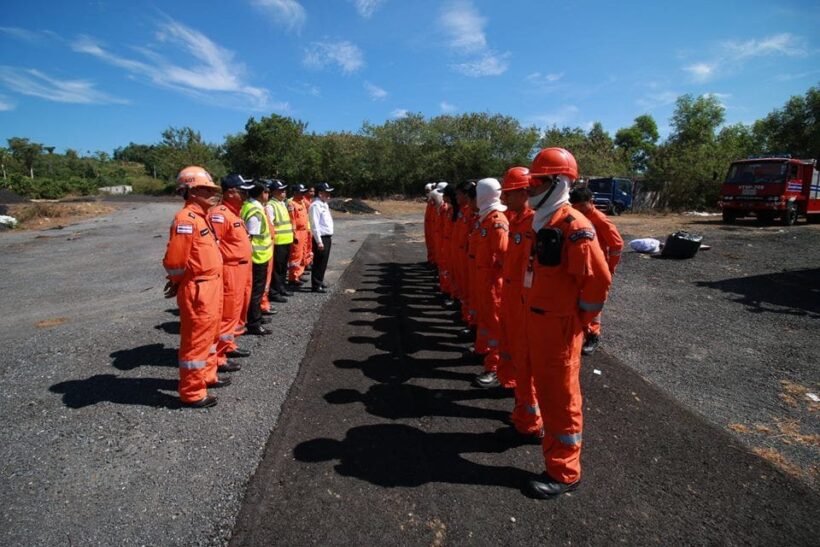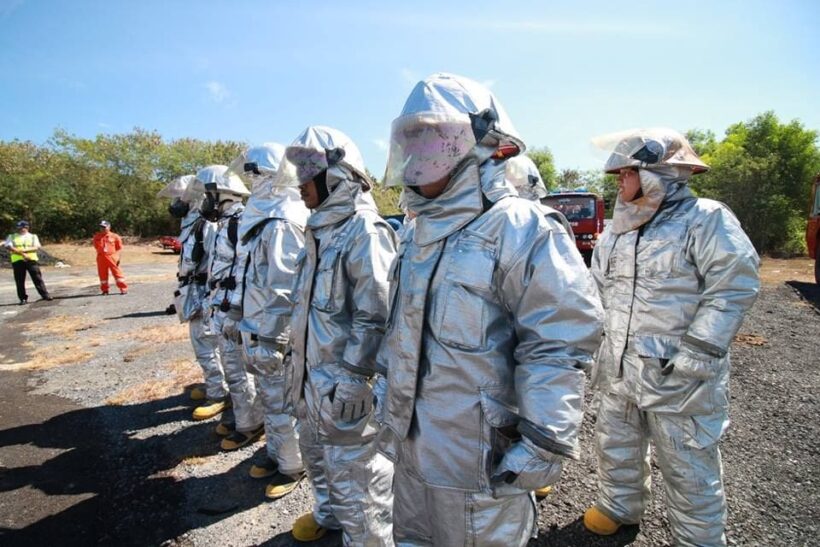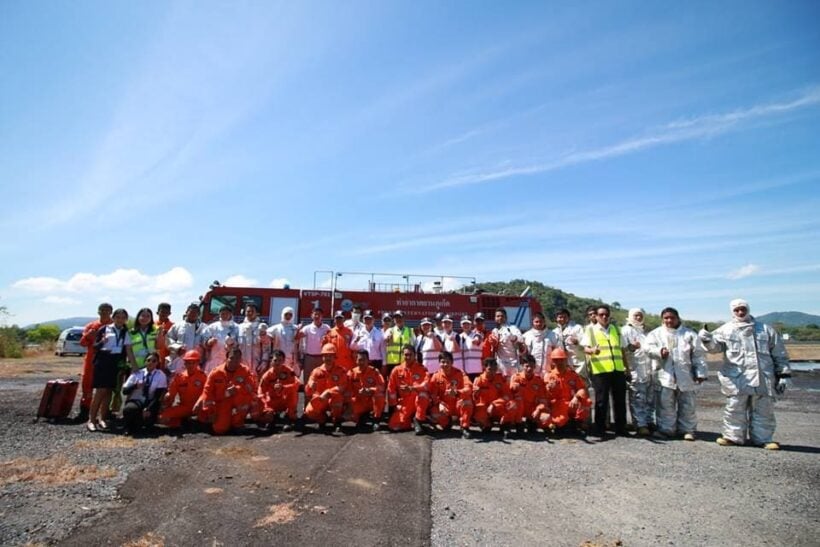 Power outage in parts of Chalong tomorrow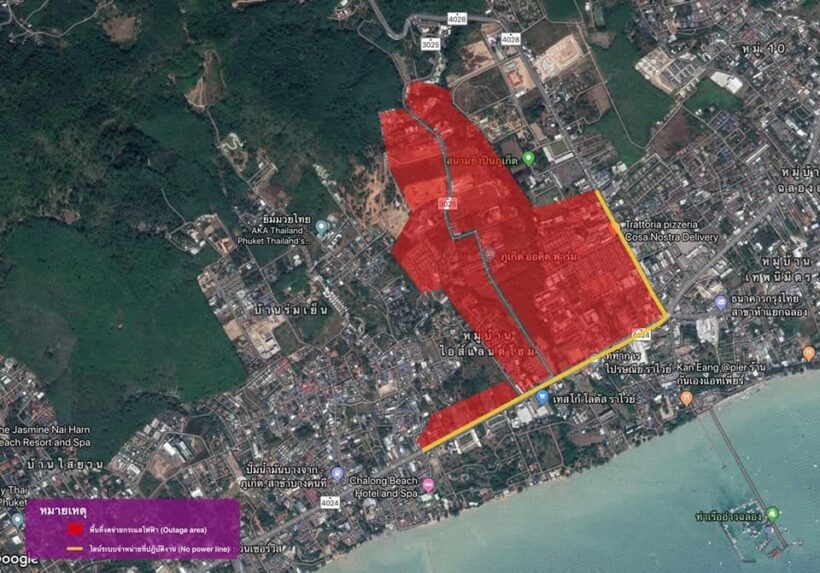 PHOTO: PEA
Residents of Chalong should be aware that there is a scheduled power outage from 9am to 4.30pm tomorrow (Tuesday) as the Provincial Electricity Authority (PEA) continues its work on high power voltage systems in the area.
The blackouts will affect the areas from the Shell petrol station on Patak Road to Bayshore law office opposite Chalong Beach Hotel on Wiset Road.
As always, the PEA apologises for the inconvenience.
For more information contact the Operations and Maintenance Department of the Provincial Electricity Authority on 07 652 1099 (24 hr)