Phuket
Fisheries department launches e-licences to sustain fish stocks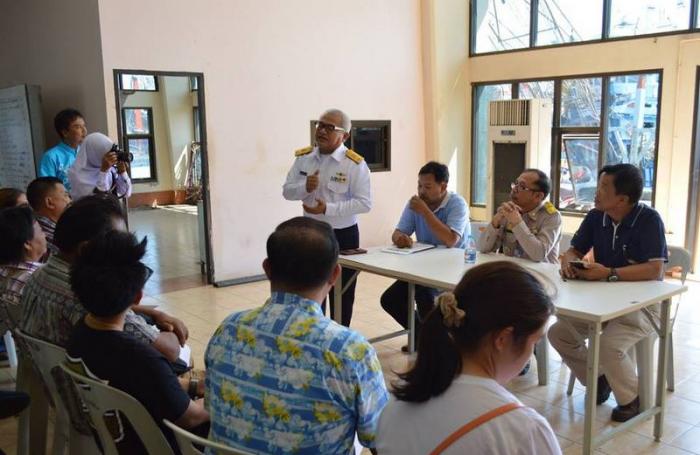 PHUKET: The Phuket Fisheries Department launched an e-licencing system on April 1 aimed at regulating local fishing operations in order to sustain fish stocks by limiting commercial fishing in the province.
The department has also warned operators of commercial fishing vessels to renew their licences by the end of the month or face stiff penatlies.
"The Fisheries Act 2015 states that commercial fishing operations have to get new two-year licenses for the period April 1, 2016 to March 31, 2018," said Yosathon Chaleewan of the Phuket Muang District's Fisheries Office at a meeting held with commercial fishing operators at the Sapan Pla fishing port in Rassada on April 1.
"The new e-licences will be issued to commercial fishing boats weighing 10 tonnes gross and up. Licenced boats must be marked with the official fisheries' department symbol by April 30," Mr Yosathon said.
"There are only a certain number of licences we can issue in order to maintain a sustainable amount of marine resources and let fishes have a chance to breed and grow."
Any commercial fishing boat found operating without the appropriate licence will be fined between 100,000 and 30 million baht, depending on the size of the vessel.
"If commercial fishing boats are found operating without the correct licence, we may seize their equipment and cancel their present licence. Therefore, I strongly encourage everyone to strictly follow the law," he noted.
— Sukawin Tanthavanich