Phuket
Euro tour golfer Spilkova swings by Laguna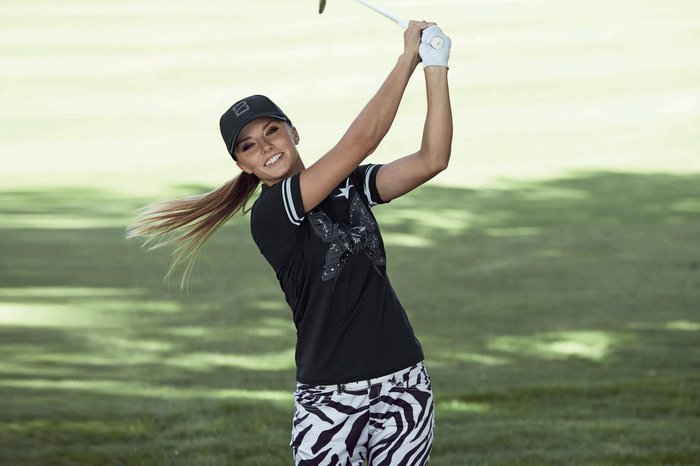 PHUKET: Ladies European Tour player Klara Spilkova recently visited Laguna Phuket Golf Club's newly upgraded course, designed by renowned golf architect Paul Jansen, to practice ahead of her first event of the 2015 season.
As part of her stay, Spilkova conducted a golf demonstration, showcasing her golf talents to Laguna Phuket Golf Club's lucky lady members.
"It was such a terrific eye-opening experience," said one member. "Klara has shown us many different golf shots this morning, which are very helpful for us as amateur golfers."
Just at 20 years old, Spilkova is starting her remarkable fifth year on the Ladies European Tour.
"It has been a beautiful week at Laguna Phuket. I have been playing golf, but also taken some time off to enjoy this beautiful place," she remarked.
"The quality of the golf course is excellent and I love the new design very much. Most impressive of all are the world-class practice facilities, where you can practice all day long."
Asked about her key golfing tips as a professional player, she answered, "The most important thing is to be happy and play golf with a positive mindset. Every golfer faces different kinds of pressure once they step onto the first tee, it is most important to control your breathing and think of the most positive things in your life."
Following the golf course redesign, Laguna Phuket Golf Club caters to players of all abilities. Measuring 6,719 yards, the thoroughly redesigned course features a wealth of scenic lagoons, coconut groves and undulating fairways.
"We have fully invested in our practice facilities, creating a well-conditioned grass driving range, providing top-quality golf balls and ensuring extensive short game practice greens," said Paul Wilson, Director of Golf.
"Having international professional players such as Klara visiting Laguna Phuket Golf Club is fantastic and it has been our pleasure hosting her."
Laguna Phuket Golf Club has recently launched exclusive new five-year and 10-year Family Golf Memberships, with each membership including the lead name adult, the spouse and two children below the age of 21.
Members can enjoy the new golf course with golf carts available and luxury clubhouse facilities. In addition, members will receive privileges at hotels, restaurants and spas in the Laguna Phuket integrated resort destination; along with reciprocal playing rights at over 200 top golf courses worldwide.
For more information on, visit LagunaPhuket.com or LagunaPhuketGolf.com