Escaped toothfish-poaching vessel netted in Senegal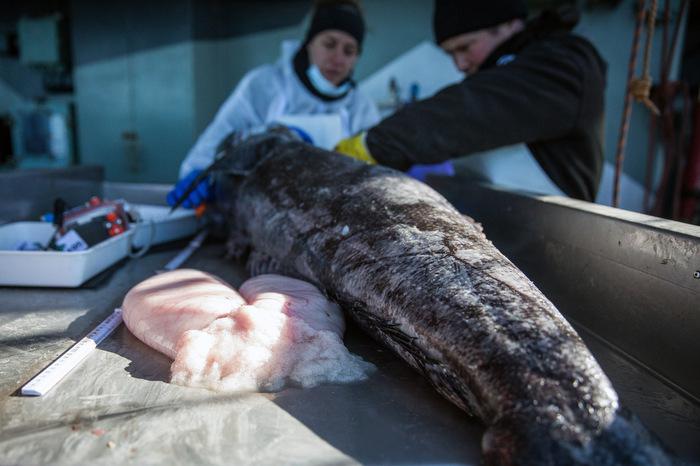 PHUKET: Authorities in Senegal have detained the internationally wanted toothfish-poaching vessel Kunlun, which slipped through the fingers of Phuket authorities after having been seized in March last year.
Reports allege that the illegal, unreported, unregulated (IUU) fishing vessel had previously falsified its registry, claiming Indonesia as its flag state. This allowed the vessel to be detained in Senegal on formalities regarding its certification and flag status.
The ship, which had recently changed its name from Kunlun to Taishan, was apprehended in Phuket after it falsely reported offloading 182 tonnes of illegally caught Patagonian toothfish, valued at 179 million baht, as 182 tonnes of grouper, valued at just 15mn baht (story here). However, after months of detention, the ship was able to flee the port it was moored at in Phuket (story here).
"Finding a vessel such as the Kunlun, once it had escaped, was like finding a needle in a haystack. Even with modern satellite technology and intelligence sharing, there remain enough avenues for such repeat offenders to disappear," said Captain Siddharth Chakravarty of the Sea Shepherd ship Steve Irwin.
"Thailand took the first step and that was to arrest the vessel, detain her in port and aid the investigations into its operations."
Three Phuket Customs officials were transferred out of the province following the ship's escape in September last year.
"The Phuket Customs chief and two other officers were transferred to Bangkok," explained Charoen Chamniklang from the Thai Customs Investigation and Suppression Bureau. "They allowed the ship to refuel, as it needed to keep all 182 tons of toothfish on board frozen. Once completely refueled, the Kunlun managed to escape."
Other than levying a fine for falsely reporting the toothfish as grouper, officials had no authority to keep their cargo, explained Mr Charoen.
"The ship had already been through all the legal formalities at the Customs Office. However, the Phuket Marine Office was still investigating it for issues with its registration," Mr Charoen explained.
Since escaping Phuket, there have been concerns that the vessel would be offloading its catch and returning to Antarctica. However, with its detention in Senegal, it is confirmed that the Kunlun, renamed Asian Warrior, did not return to the Southern Ocean after it was pursued by the Sea Shepherd ship Sam Simon last February.
"In previous years, illegal vessels would simply change their names and flags at will and use international loopholes and the lack of international cooperation to survive and remain in operation," said Capt Chakravarty. "It is incredibly satisfying to know that the Kunlun, which was chased out of the Southern Ocean by my vessel in February 2015, has been unable to resume its illegal fishing operations."
Out of the six known toothfish-poaching vessels, which Sea Shepherd calls the 'Bandit 6', five are now out of action. Only one, the Viking, remains at large.
Sea Shepherd's flagship, Steve Irwin, will now continue to target the Viking as part of its current Southern Ocean Defence Campaign, Operation Icefish 2015-16 (story here).
"A continued strong commitment by state authorities across the world, heralded by the actions of Interpol's Project Scale, has ensured that another toothfish poacher has been detained. International cooperation, spearheaded by two Southern Ocean campaigns by Sea Shepherd, has broken the back of the organized crime syndicates operating these vessels," said Capt Chakravarty. "Cooperation between entities is a must in the work to be done to tackle IUU fishing."
The Sea Shepherd crew will employ direct-action techniques to fill a law enforcement void that continues to be exploited by the remaining illegal toothfishing vessels, the group explained.
Despite the commitment shown by Malaysia, Indonesia and Thailand to prevent operators of ships such as the Kunlun from illegally using their ports, Capt Chakravarty was unable to rule out that Southeast Asia would not be revisited by toothfish poachers when it came to unloading their cargo.
"The applicability of international fishing violations remains limited in these countries," said Capt Chakravarty.
"The oceans are in peril and our actions remain the only proactive and definite policing measures to tackle illegality. We intend to embrace the responsibility with courage and fortitude, and once again locate, investigate and shut down the most notorious poachers on this planet."
— Isaac Stone Simonelli
Phuket News

Join the conversation and have your say on Thailand news published on The Thaiger.
Thaiger Talk is our new Thaiger Community where you can join the discussion on everything happening in Thailand right now.
Please note that articles are not posted to the forum instantly and can take up to 20 min before being visible. Click for more information and the Thaiger Talk Guidelines.