British Embassy calls for life-saving action on Thai roads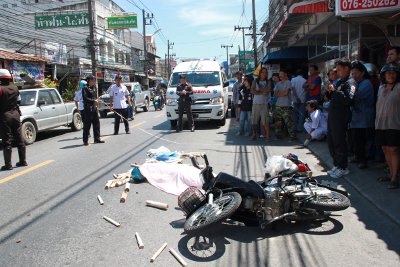 PHUKET: The British Embassy in Bangkok has issued a plea for all travellers in Thailand to observe road safety traffic regulations in a bid to eliminate the deaths and casualties in Phuket and the rest of Thailand.

The news comes ahead of the "World Day of Remembrance for Road Traffic Victims" on Sunday.

"To mark the World Day of Remembrance for Road Traffic Victims the British Embassy Bangkok is hoping to raise awareness of the day and warn people of the dangers of driving abroad. There are over 25 million vehicles in Thailand, a high proportion of which are motorcycles and mopeds.

"Sadly, road traffic accidents in Thailand account for the second most frequent cause of death among British nationals as well as a high number of hospitalizations. The majority of these involve motorcycles and mopeds. Although it is compulsory for the rider to wear a helmet in Thailand, many do not do so," said a press release issued on the embassy website today.

Embassy staff noted some of the key factors behind accidents involving visitors abroad, which can be seen here.

"Regrettably some of these people suffer life changing, incapacitating injuries. It is not uncommon for families to have the additional worry of mounting hospital bills as either the motorbike's engine size or the failure to wear a crash helmet invalidates many travel insurance policies," said the release.

The plea for road safety follows UK Foreign Secretary Mr William Hague raising the issue of road safety with Thai Foreign Minister Dr Surapong Tovichakchaikul during Mr Hague's recent visit to Thailand.

British nationals involved in an accident and needing consular assistance from the British Embassy are urged to call 02-3058333 (Bangkok) for assistance from the consular team.

For more information on how to prepare for driving abroad, visit the British Foreign & Commonwealth Office website here.


Read more headlines, reports & breaking news in Phuket. Or catch up on your Thailand news.
Beam me up Phuket – new space theme hotel for the island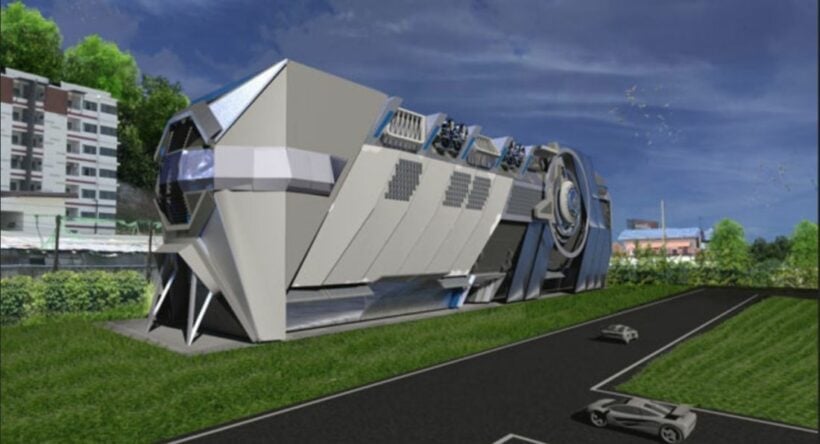 A 150 key space themed hotel is under development in Kathu, Phuket, by a Singaporean group .
Located close to the Central Festival and Makro complexes, the project is expected to open next year according to a report in TTG Asia.
The One Pioneer – Beyond Space Travel hotel say it's "highly focused on an outer space storyline and will have an indoor observatory".
Janette Lee, founder and CEO, says the hotel is poised to open sometime in 2020.
"Tourism business in Thailand and in Phuket will continue to grow but there is still a lack of new attractions. Our vision is to bring to life the dreams of mankind for an experience of space on earth. Our target markets will be both local and international tourists."
According to Lee, the company is seeking partners from Thailand or elsewhere to complete the project. She has had discussions with potential partners and investors during the South East Asia Hotel Investment Summit which took place in Bangkok last week.
Prior to entering the tourism business, Lee had sold her private education business and social enterprise in Singapore. She also used to work in the financial sector.
The project cost is estimated at $40 million.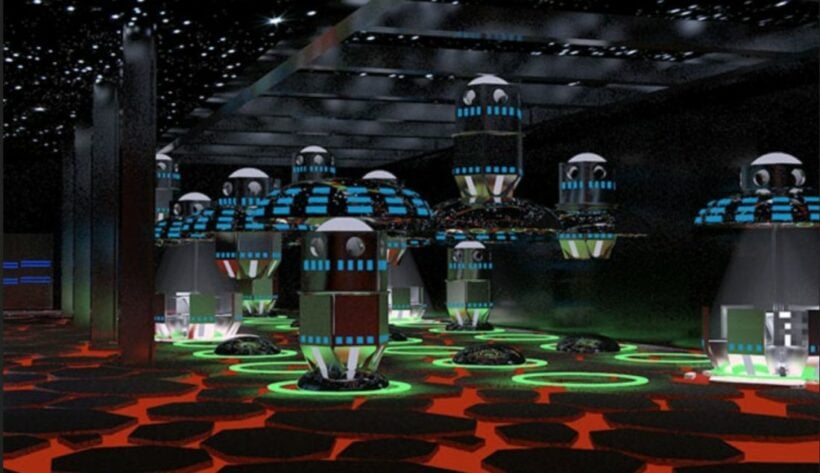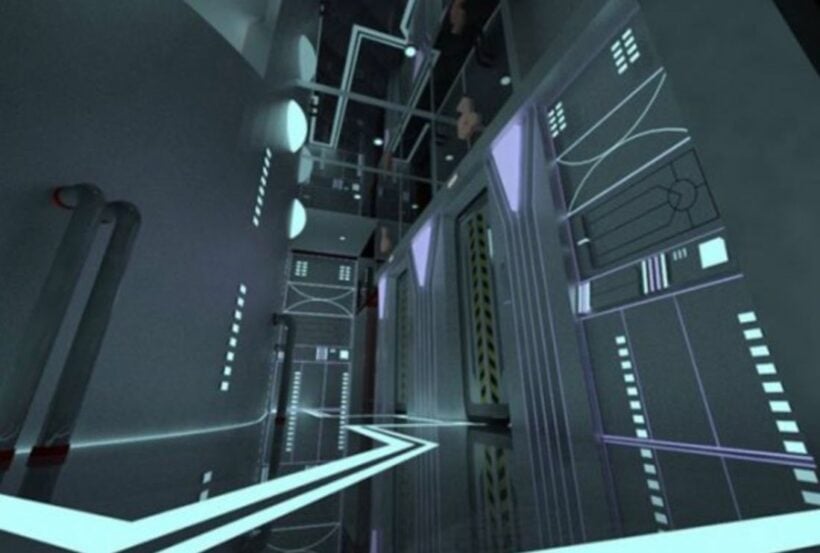 Skål International heads to Phuket, June 2020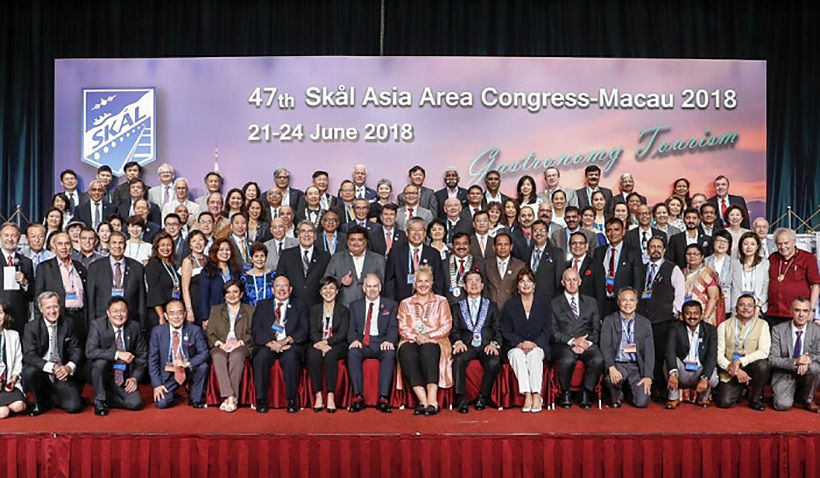 by Paul Poole
Tourism industry professionals from all over the world are expected to descend on Phuket between June 25-27, 2020, for the 49th edition of Skål Asia Congress.
With more than 15,000 members in almost 90 different countries, Skål International is the world's largest organisation of tourism professionals. Through countless local, national and international events, Skål International promotes global tourism and networking, pursuing topics of common interest.
Founded in France in 1934 following a trip to Scandinavia ("skål" means cheers), Skål International has since grown to almost 400 clubs in more than 90 countries around the world. Uniting various branches of the travel and tourism industry, its members, which include industry managers and executives, work to maximise networking on a global scale and promote a responsible tourism industry.
The Skål Congresses are held across the world and attract stakeholders from various parts of the tourism industry. Held at Laguna Phuket, Skål Asia Congress 2020 is an opportunity for Skål members in Asia to meet and discuss the trends and ideas in the tourism industry as well as network with their peers around a theme of "Go Eco 2020 – Ecological & Sustainable Tourism".
Attendees will include airlines, travel and tour companies, online booking portals (OTAs), hotel owners and GMs, luxury cruise ship industry, technology companies selling hotel and web based services, telecoms, website services and discount programs.
The Skål Congresses are known for incorporating the host location and using local partners to arrange formal and informal excursions and events. Skål Asia Congress 2020 will feature a Pan-Asian ecological showcase and exhibition, a Phuket street food cocktail reception, OTOP (One Tambon One Product) showcase and tourist tours.
For more information contact The Sponsorship Experts, Paul Poole
An 'ancient cannon' found underwater off Koh Racha Noi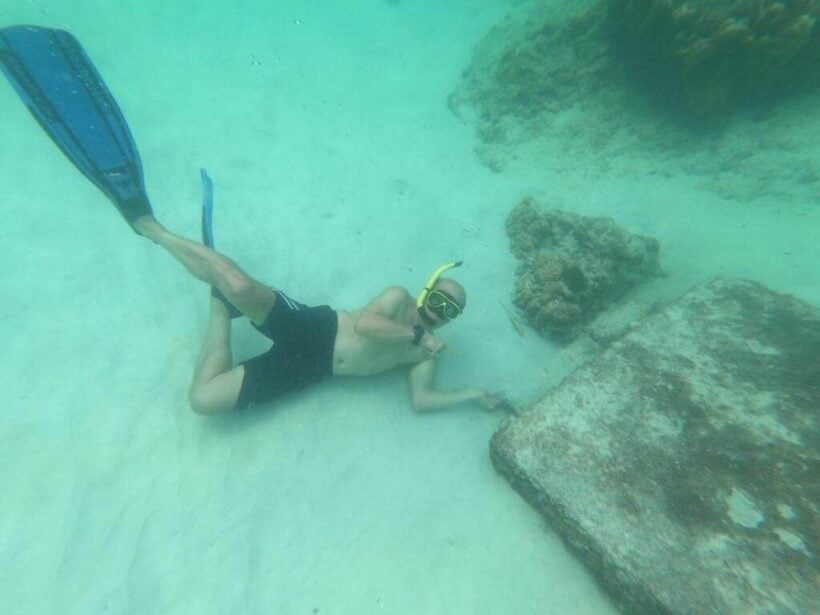 An investigation has been launched after an object, similar to an ancient cannon, was found near Koh Racha Noi off Phuket's southern coast.
Rawai Mayor Aroon Solos says he was informed that the object looked similar to an old cannon and was found underwater off the island.
Mayor Aroon dived under water to check out the object for himself. He says it measures 1.3 metres in length and a 'box' was found on the sand nearby.
Mayor Aroon says these objects were first noticed last year by Woraphing Yothasut, a boat captain who found both objects at the same time. The captain says he told his friends but claimed "no one was paying attention". This time he told the Rawai Mayor.
Today navy officers and officials from the Fine Arts Department are investigating the two objects and planning a possible recovery.