Phuket
Aussie attempts epic endurance sport feat in Phuket [video]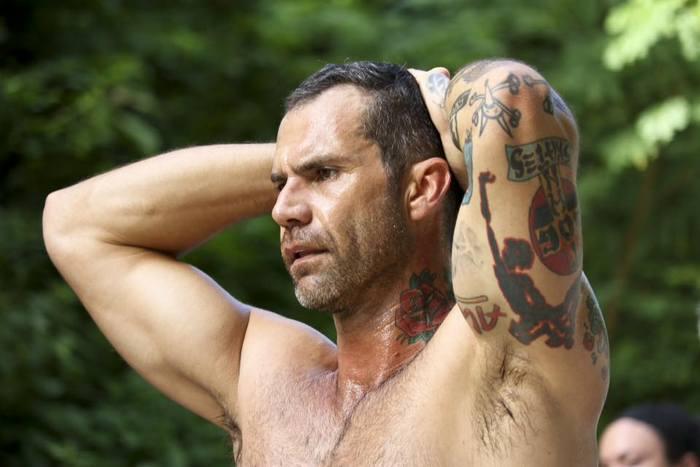 PHUKET: An Australian living and training on Phuket will make an epic endurance sport attempt tomorrow as he embarks on a three-day, non-stop triple circumnavigation of Phuket by prone paddleboarding, stand-up paddleboarding (SUP) and running.
Damien Rider, 40, already made headlines in Phuket when he completed a local SUP adventure, circling the island to raise awareness for his self-funded organization: Paddle Against Child Abuse (story here). Prior to this, he found himself in international headlines as he paddled 800km of shark-infested waters off the east coast of Australia. The epic journey has been captured in the recently released National Geographic documentary 'Heart of the Sea'.
"January third is World Paddle Day and will be one year to the day that I did my original 800km paddle," Mr Rider told the Phuket Gazette this week. "I want to continue pushing myself and showing others what is possible when you put your mind to it. It seems that if I do extreme events, people get motivated to get started to be active."
The new-age, paddle-packed triathlon will be the first of its kind for Mr Rider, Phuket and perhaps the world. Mr Rider confessed that he was unaware of anyone else having linked the three endurance sports together for a similar challenge anywhere else on Earth.
The first test for Mr Rider will be the stifling heat that has settled over Phuket within the last few days, making hydration and nutrition critical components to his strategy. Even with proper water and fuelling, sleep deprivation during the 72-hour attempt will take a devastating toll on the Aussie.
"Sleep deprivation is something tough to train for as it takes a lot out of you and a long time to recover from even 24 hours. I just have to do it and push through. I've really had to mix up my training by training at Unit 27, Phuket Raw Gym, and Phuket Fit," Mr Rider said. "Going through the night will be a test of the unknown that I will have to face. I don't know the coastline very well, but I'm hoping I can follow moored boat lights to help guide me."
During his last Phuket challenge, Mr Rider took a relaxed 3.5 days to circumnavigation the island, sleeping where he could pull in for the night (story here). And though he's going to have to drop a lot of time from his most recent challenge, he's confident that the knowledge of basic landmarks and a faster 17'6 Starboard Sprint board will make the difference.
"If people see me, they can join in," Mr Ride said, as if in hopes of re-create the Forest Gump run. "I have a couple of mates, Darren Sherbain from Old Dawg Coaching and Christian Griffith from Live For A Living, doing the 130km run with me on day three."
The 130km run is just a little more than three times the distance of a standard marathon, which is 42.2km.
Unlike his solo prone paddle in Australia and his SUP challenge in Phuket, Mr Rider will have a land support team working with him for this event.
"They will be there so I don't have to carry as much weight on me or the board, and also to watch my condition as I move along, especially after day two."
Those wanting regular updates as the endurance sport challenge unfolds can check the Facebook page '430 km in 3 Days'.
— Isaac Stone Simonelli