About-face on tinted windows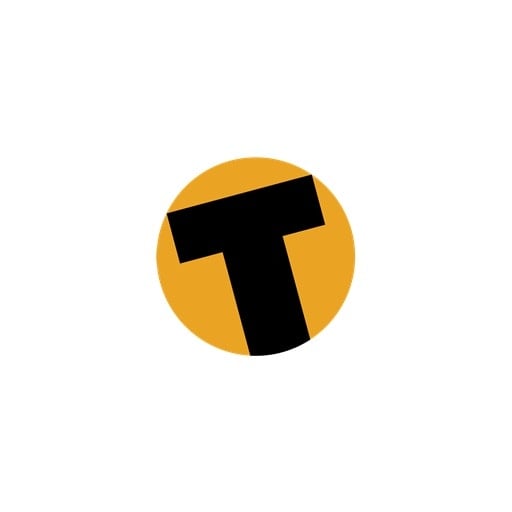 PHUKET: Phuket's top traffic policeman, Pol Lt Col Teeraphol Thipjaroen, has responded with resignation to yesterday's announcement in Bangkok that a new law barring heavily tinted windows in vehicles will not be enforced for at least a year. "So what can I do?" said Lt Col Teeraphol. "I don't make law. I enforce it. So it will be another year [before I can arrest anyone]." The new traffic law, initially supposed to have taken effect next Tuesday, requires that window tints allow at least 40% of light to pass through the glass. "Personally, I think that if the tint is too dark, then it is no good," Lt Col Teeraphol told the Gazette. "I don't know about 40% or whatever, but it has to be at a proper level where there is a balance between safety and practicality. Where that is, I don't know. We should have an expert who can tell. "So for the time being, we'll just have to wait. It would be good if we had the equipment to check the level of the tint. But we don't, so we cannot set up a place where people can bring their cars to check whether they have to change the tint. "Over the next year, [the lawmakers] should do some serious research into ways to get the public to really understand why we have to have such a law. The government should use this year to come up with ready answers to all objections." There already seems to be heavy support for the law in Bangkok, at least. An ABAC-KSC poll of 1,279 people, conducted in the capital between May 25 and 27, found that 66.3% agreed with the tinted window law, while 28.1% disagreed, and 5.6% had no comment. Those who said they disagreed were then asked why. Some said it was the cost of re-tinting. Others said they preferred a heavy tint for reasons of personal security. Still others pointed out that Thailand is hot, so lightly tinted windows would result in the vehicle's air-conditioner having to work harder. In Phuket, another reason for rejecting the law was given to the Gazette by a woman driver. "[Too much light] is bad for my skin. It makes my skin dark and not beautiful," she said. The Gazette has no doubt that this viewpoint, too, will be taken into serious consideration by the lawmakers.


Read more headlines, reports & breaking news in Phuket. Or catch up on your Thailand news.
UPDATE: Water truck driver presents himself to police after motorcycle death on Kata hill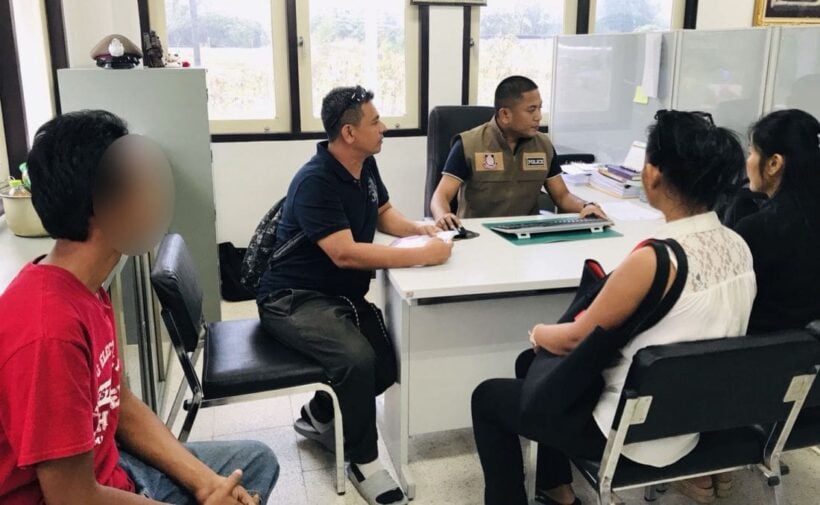 A water truck driver has presented himself to Karon Police after yesterday's road accident on Kata Hill that killed a female motorcycle rider.
She died after skidding on oil spilled on the road, falling off the motorbike and being crushed by a water truck in Kata last night. Two others motorists following being also crashed and sustained injuries.
Read more about yesterday's incident HERE.
This morning the water truck driver, Apichart Sripan, has himself to Karon Police for questioning over the incident.
Karon Police report that a drug and alcohol test has been conducted returning a zero result. But he has been charged with reckless driving causing injury and death.
In our earlier report, police say witnesses report the truck stopped 100 metres down the road. They say the driver got out of the truck to inspect the wheels. Witnesses tried to take photo of him but he got back into his truck and sped away.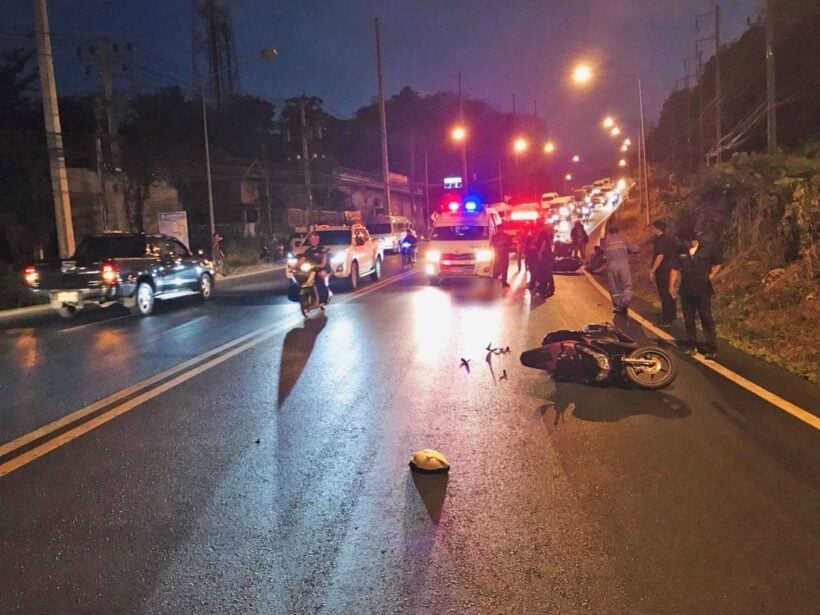 68 Ridley's sea turtles hatched on Phang Nga beach – VIDEO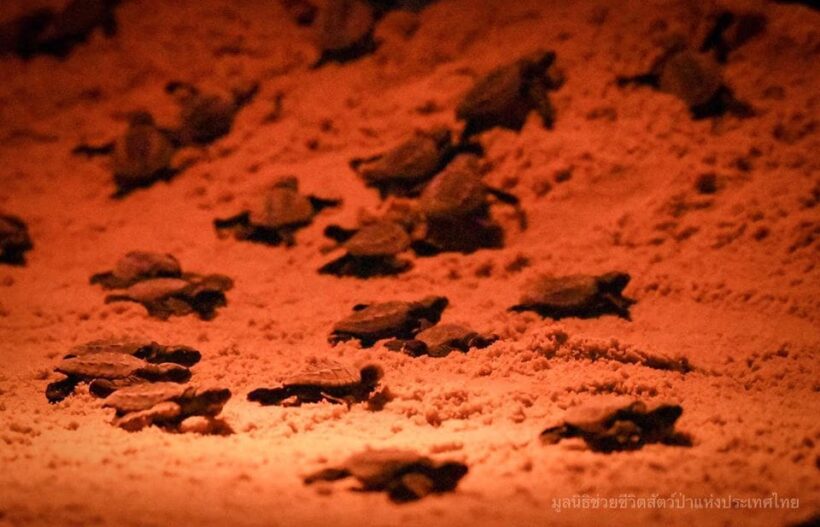 PHOTOS/VIDEO: The Wild Animal Rescue Foundation of Thailand
68 Ridley's baby sea turtles have hatched on Tha Sai Beach in Thai Muang, Phang Nga and made their way to the sea last night.
Ridley's sea turtles, a protected species in Thailand, have returned recently to Phang Nga beaches to breed over the past few months following a 23 year absence.
Read more about the return of the Ridley's turtles HERE.
Last night 68 baby Ridley's sea turtles, from 81 eggs survived, hatched and headed straight for the Andaman Sea. Two of them didn't hatch and 11 eggs weren't fertilised.
Bon voyage little turtles!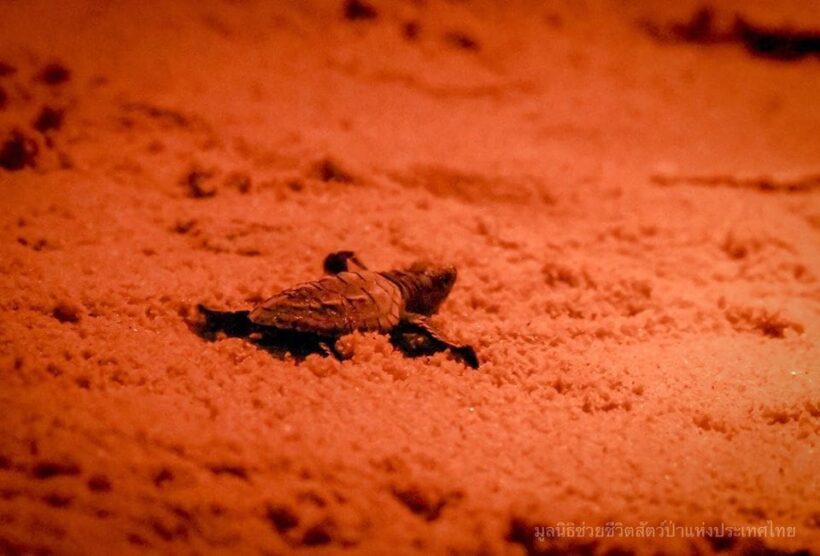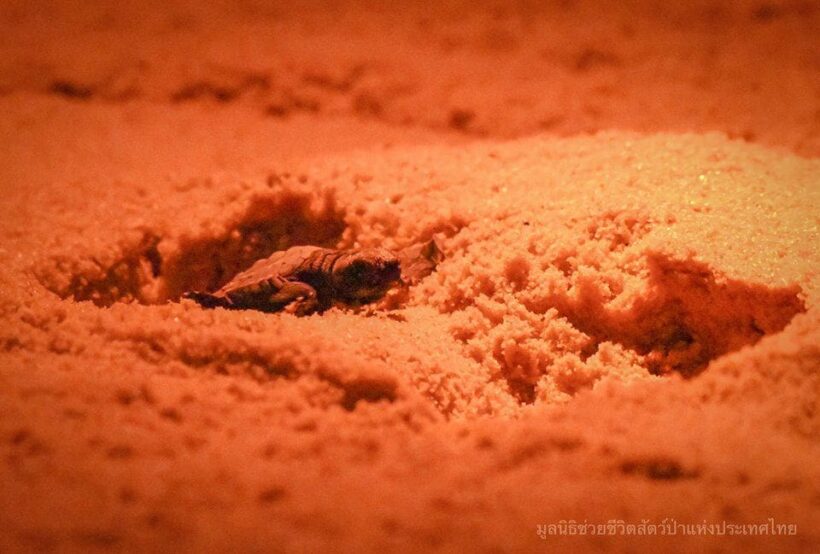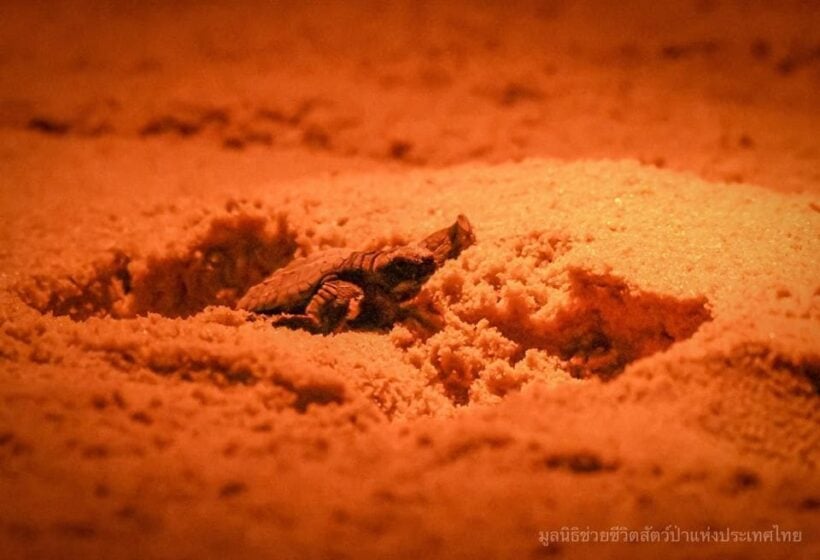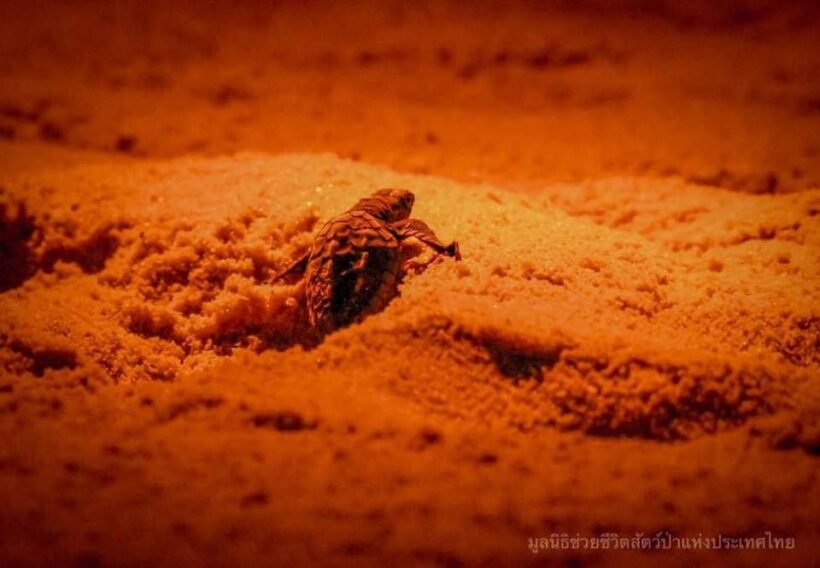 Motorbike driver dies, another person injured after car driver slams into them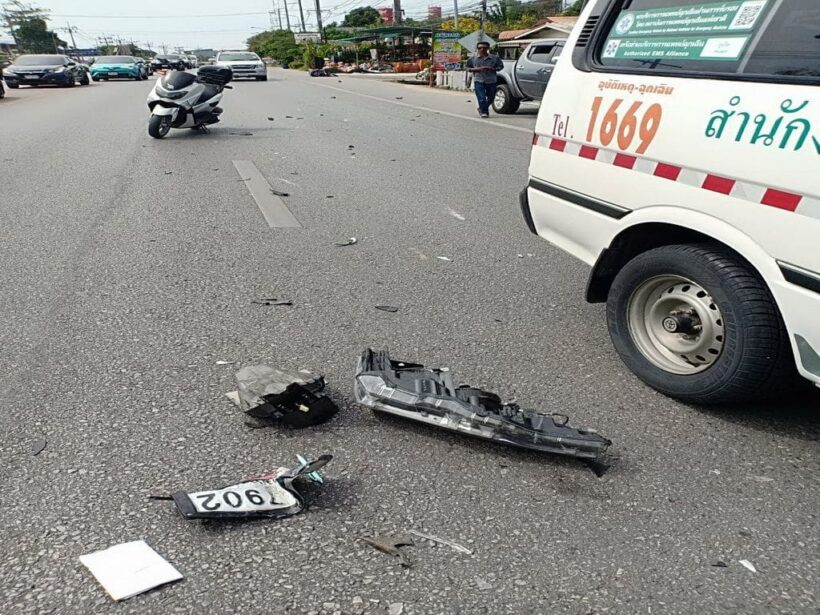 A female motorbike driver has died while a male car driver has sustained injuries after a second car driver fell asleep at the wheel in Thalang crashing into them.
The incident happened on Srisoonthorn Road in Thalang at 2pm yesterday (Wednesday).
Police and emergency responders arrived to find a damaged motorbike and two damaged cars.
Police report that the car driver, Dechawat Taechanitisawat, fell asleep at the wheel. He lost control of his vehicle before colliding with the motorbike whose driver was 34 year old Ms Tanakorn Chadaphon and another car driven by 39 year old Pradit Ruecha.
They were both rushed to Thalang Hospital where Ms Tanakorn was later pronounced dead.
Police are continuing their investigation and will charge Dechawat Taechanitisawat.