Phuket
About 90% of Phuket protected forest stolen, says RFD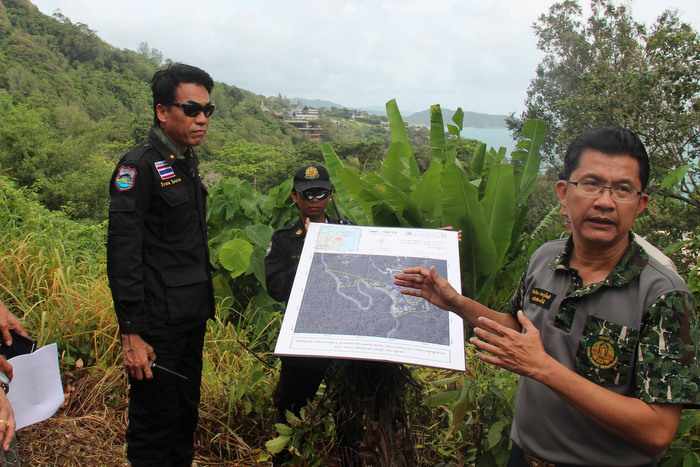 PHUKET: The Royal Forest Department (RFD) is untangling the land title documents that account for 90 per cent of what is supposed to be Bang Khanun protected forest, said RFD Director-General Theerapat Prayurasiddhi on Saturday.
The RFD has joined the battle on Phuket against land encroachment, which has seen swaths of public beaches, national parks, protected forests and protected mangroves stolen from the public.
"Local government offices are working together with the Royal Forest Department and other departments to find solutions to land encroachment issues, but I think it will take about six months before we have a clear picture of the problem," Mr Theerapat said.
On Saturday, Mr Theerapat inspected three key areas for encroachment: the Bang Khanun protected forest, the Kamala Hills and the Nakkerd Hills.
Land-use documents and land-ownership documents account for almost 90 per cent of the 5,000-rai Bang Khanun protected forest.
"A variety of land documents are out there that claim sections of what we believe is part of protected forest land. There are SorKor 1 and NorSor 3 Gor documents, as well as Chanote titles," Mr Theerapat said.
"Right now, we are looking into whether or not these documents were illegally issued.
Although Mr Theerapap explained that he wanted to see the forest land returned to the public, he noted that some of the land encroachers are people with little money that perhaps had nowhere else to go.
"We will be looking to take legal action against everyone encroaching on protected forest land. However, we will also be looking for ways to help poor people, who have no other land and are simply trying to support their families and their modest lives," Mr Theerapap.
"If the land documents are established illegal, the property will be returned to the public."
— Athip Karndee