Tourist ransacks hotel bathroom before falling from second floor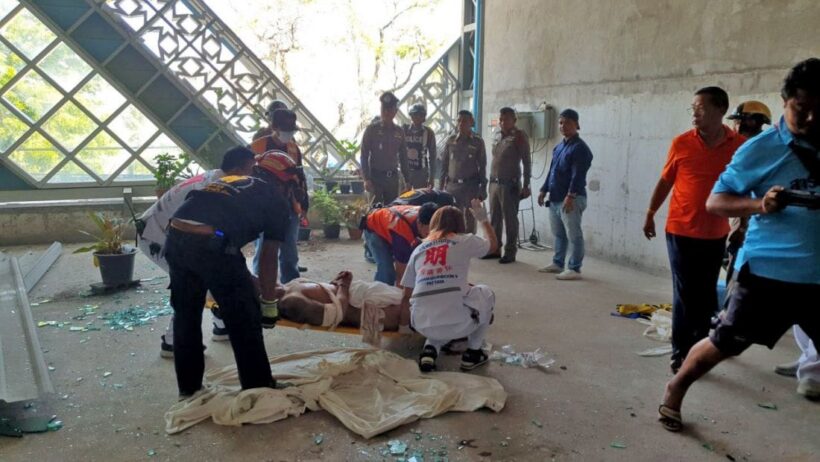 An unidentified western tourist has ransacked a Pattaya hotel toilet before injuring three policemen who tried to arrest him.
The tourist was then badly injured when he fell from the second floor of the hotel trying to escape through a window of the hotel in South Pattaya.
Police, at this stage, have been unable to identify the man and are waiting for doctors at the hospital to provide access to the man when he is able to be questioned.
Pattaya police headed to the scene at 10am this morning after reports of a tourist destroying property inside a bathroom on the second floor of the hotel.
When police approached him, he attacked them by throwing items at them and waving a stick. He then locked the bathroom door.
Police broke open the door to arrest him but were unable to overpower him. The man then ran to the other side of the second floor and broke open a window. He tried to climb out to escape but fell to the ground.
He is currently recovering at Bang Lamung Hospital under police surveillance.
Hotel staff say they don't know the man. They said he walked into the hotel and went straight to the toilet before shouting and damaging property.
SOURCE: The Nation
Keep in contact with The Thaiger by following our
Facebook page
.
Trio arrested with 47 kilograms of marijuana they were selling on Facebook
Pattaya police have arrested 3 people on Saturday who were caught with 47 kilograms of marijuana that they'd been selling around Chonburi and Bangkok
20 year old Nakarachai or Pon-noon, 21 year old Muay Subboonto and 20 year old Nawee Cherndecha were arrested after police received a tip-off. The enterprising trio had also been brazenly selling their 'consumables' through a Facebook page. To make it even easier for the police to track them down, the page was called "Seri Marijuana".
Before you go and look for it, it's already been taken down.
The police set up a sale through the Facebook page and when the time came for the deal, officers revealed their identity and arrested the suspects.
The suspects told police they were just lower-tier salespeople and they were given the marijuana to sell by a man they only know as "Mr. Singh". They weren't able to provide police with more information about their alleged employer.
They face charges related to illegal drug distribution and possession. Recreational marijuana use and dealing is still an illegal offence in Thai law.
SUORCE: The Pattaya News
Keep in contact with The Thaiger by following our
Facebook page
.
Restrictions on movement and closure of hotels in Chon Buri as Covid-19 cases rise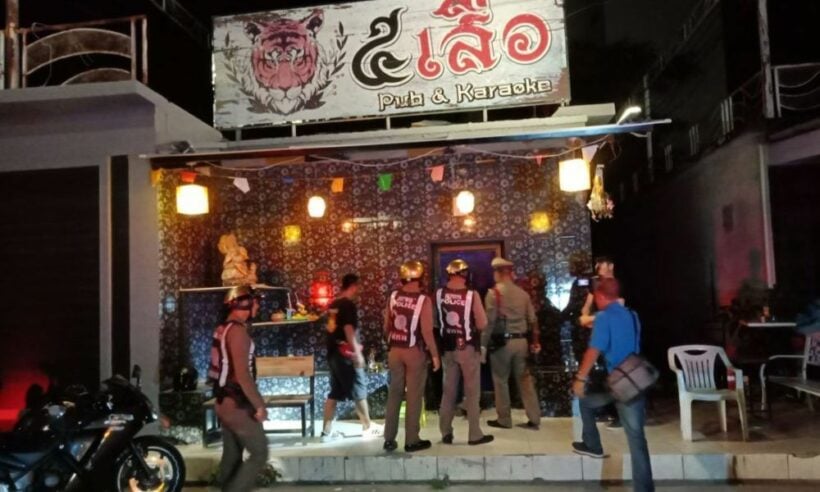 The governor of Chon Buri, along with district chiefs, mayors and health personnel decided at a top level meeting yesterday on a 10 point plan to fight the spread of the Covid-19 coronavirus, set to be signed and implemented today.
The measures leave any tourists still in Pattaya at the whim of hotel owners as to whether they will stay open. They include curfews measures, hotel closures, restrictions on employees leaving the province and the essential shutdown of Pattaya. No one will be able to go in or out of the resort unless absolutely necessary.
Infections in Chonburi yesterday rocketed to 61…
The new measures include…
Each district sets up its own taskforce to ensure compliance with the regulations
Hotels and places that resemble hotels are to close down and employees are to stay at the hotels and not leave Chon Buri. Hotels that still have guests have three days to decide whether to close down or stay open.
Pattaya will be sealed off. No one will be allowed to go in or out. Checkpoints will decide on special cases.
All beaches in Chon Buri are closed to any social gathering. Swimming is still allowed.
Petrol stations are to close between 10pm and 5am.
Some markets are ordered to close.
People are asked to observe an 11pm to 5 am curfew (This appears to be superseded by the national curfew announced last night, which is effective as of today).
Certain, unspecified "commercial businesses" are ordered closed.
There are to be no assemblies at reservoirs.
Hairdressers and barbers can remain open for haircutting only. All tattooists and nail salons are to shut.
All these regulations will apply immediately when signed by the governor, which is expected to happen today.
Facebook page
.
Jetsada's Cunning Plan – Drunk man asks to be jailed to escape his boss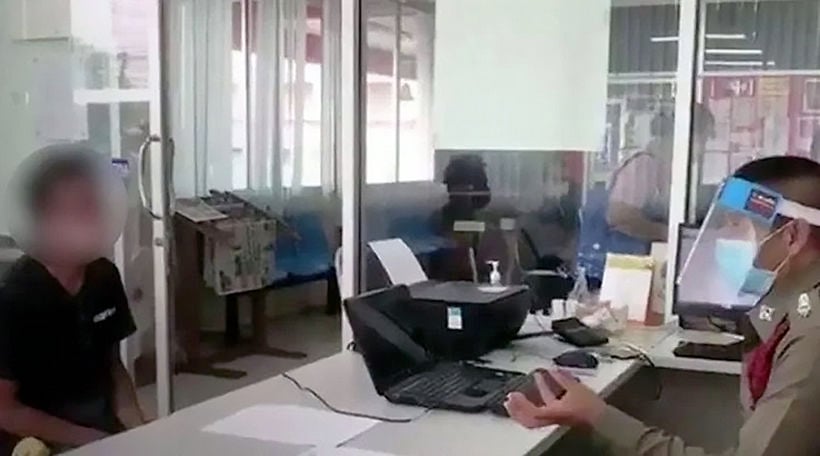 A man man in Chon Buri decided he needed a vacation, so he drank a bottle of whisky, walked into a police station and asked to be jailed. Puzzled police say the man thought jail would be a good way to get away from his boss.
According to Thai Residents the man is a construction worker on a site right across from the local police station. 37 year old "Jetsada," from the lower northeastern Sisaket province came up with a the genius plan hoping to get a break from his boss. He believed prison would be a perfect location for a free stay, and probably some free food.
Jetsada intentionally drank an entire bottle of whisky, then headed to the police station on foot. When he arrived he told an officer he was drunk and asked to be arrested.
Police proceeded to give him a breathalyzer test and ask why he wanted to go to jail. The man revealed that his boss at the construction site "made him feel sad." He just needed a vacation away from the boss, so jail would be a great option. He believed the boss would come and bail him out of jail when the news reached him.
The police knew Jetsada walked to the police station and the construction site was nearby. They told him they couldn't arrest him as he didn't do anything illegal.
Police say the man took a moment and sat pondering his 'cunning plan' at the police station. After a talk, he seemed to lighten up, and he returned to work, though how the rest of his day went is not known. Police admit that this was the first time a man intentionally got drunk and came to the station asking to be jailed.
SOURCES: Thai Residents
Keep in contact with The Thaiger by following our
Facebook page
.