The body of an unidentified foreigner found floating south of Pattaya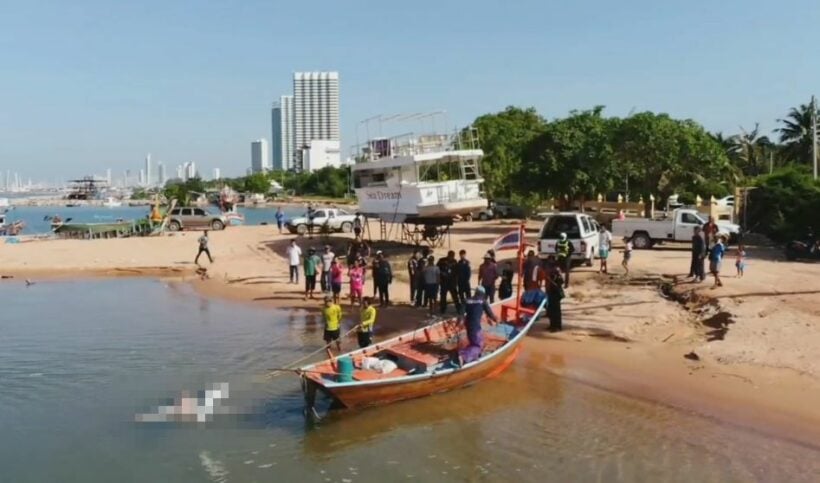 A fisherman has recovered a body, thought to be a foreigner, from the Gulf of Thailand off Sattahip.
Na Jomtien Police were notified of the body by 24 year old Teerapong Boonwat, a fishing boat captain plying the waters around Sattahip, south of Pattaya.
Mr. Boonwat had recovered the body found floating near Koh Ped (Duck Island), about three nautical miles from the Sattahip shore. Police and emergency responders rushed to the scene near Amparam Temple.
Police report that the male body appears to be a foreigner aged around 40 years old with a beard and little head hair. He was wearing a white T-shirt, long jeans and black sneakers.
No identification was found on the man. It is believed that he had died at least 7 days before his body was found floating in the water. The police didn't state if there was any signs of foul play or the condition of the body.
Police are investigating the incident and reviewing missing person reports to establish identification.
SOURCE: The Pattaya News
Keep in contact with The Thaiger by following our Facebook page.
Never miss out on future posts by following The Thaiger.
Pattaya cleaning up its Walking Street act in time for Chinese New Year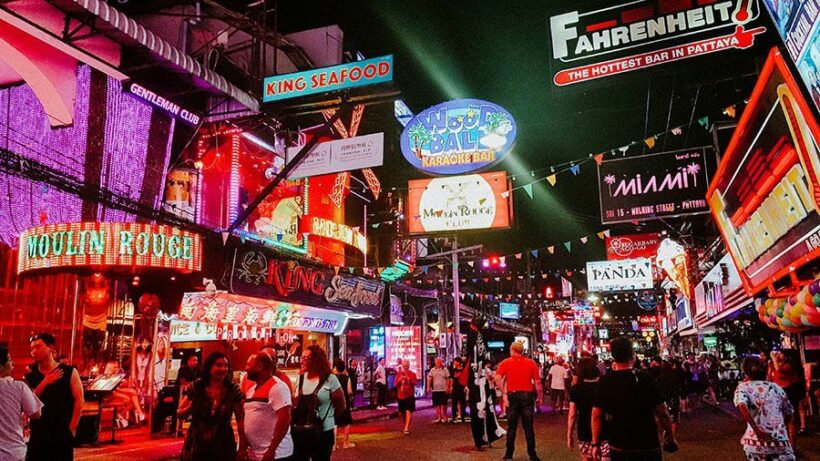 Pattaya City is planning to clean up its Walking Street act in time for the upcoming Chinese New Year. But, as the second wave of Covid-19 mostly destroyed what was left of any foreign or domestic tourism, it might all be in vain. Thousands of businesses remain closed due to Chon Buri province being a "highly controlled" Covid-19 zone, which effectively controls the number of people moving in and out of the province, including Pattaya.
In other words, not many.
Banglamung has had 0 cases of Covid-19 for almost a week now with only 1 case being reported in Chon Buri in the past 3 days. But the new downturn in Covid infections hasn't helped to ease restrictions that have left many local businesses shuttered. Chon Buri health officials are taking note of the recently diminishing amount of Covid cases and say they will review the strict measures probably at the end of the month, but warn that there is no promise that measures will be eased.
Even if the restrictions are lifted, Covid has had a profound and lasting effect on tourism in Pattaya, like the rest of Thailand. Last March, borders closed to foreign tourism, only allowing those who were able to physically and financially get through the mandatory 14 day quarantine and mountains of paperwork.
As a last ditch effort, it was decided in a recent meeting to clean up Walking Street and place lighting and decorations for the upcoming Chinese New Year on February 12. But Pattaya's mayor says there will be no major city events for Chinese New Year, and such an effort was only to give the residents a sense of hope and a brighter atmosphere. In the past, Chinese tourists would have flocked to the seaside resort for the major holiday on the Chinese calendar.
Needless to say, Pattaya, which in 2019 was the 19th most visited city in the world, with almost 10 million visitors, has been heavily affected by the coronavirus pandemic, with it high reliance on passing tourist trade. City officials say they are reviewing measures to help renovate the city, and offer, what is hoped to be, a light at the end of the tunnel.
Keep in contact with The Thaiger by following our Facebook page.
Never miss out on future posts by following The Thaiger.
Koh Larn asks Chon Buri officials to open the island again to tourists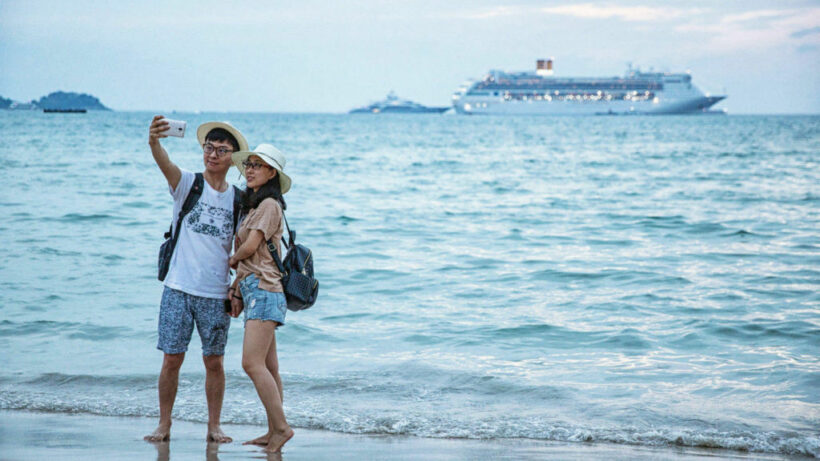 The Koh Larn community committee is asking the Chon Buri provincial communicable disease committee to consider reopening the island after being affected by the restriction measures from January 5. Actually, almost closed down.
One of the Covid-19 hot spots, Chonburi is classified as a "high risk" area where maximum restrictions are imposed. Businesses and tourist destinations are ordered to close when infections consistently increase in the province. Koh Larn, the province's popular tourists' destination off the coast of Pattaya, is also affected by the restrictions.
The Koh Larn community committee says all stringent control measures are in place now, so there wouldn't be a problem if they get back to operation again. They also revealed that each venue has the rights to do its business. However, accommodations must seek approval from the committee to make sure that they have well-managed measures. They also say most accommodations on the island are not ready to open and reopening may take some times to bounce back.
SOURCE: NNT
Keep in contact with The Thaiger by following our Facebook page.
Never miss out on future posts by following The Thaiger.
Pattaya City mayor planning local rollout of Covid-19 vaccine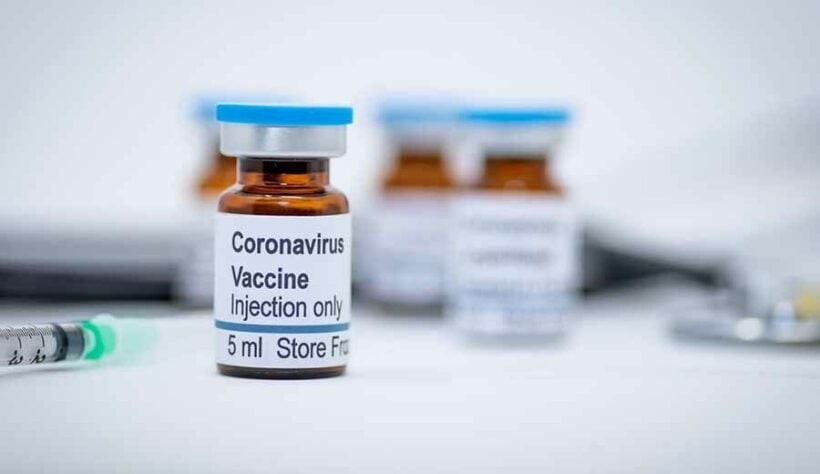 The mayor of Pattaya city says officials hope to be able to buy 240,000 doses of the Covid-19 vaccine for administration to local residents. Sonthaya Khunpluem is reviewing finances and plans to set aside approximately 80 million baht for vaccine procurement, subject to government approval.
"Currently, house registration of Pattaya City has reached a total population of 120,000 people, then we would need about 240,000 shots of the vaccine. If the price of the supplied vaccine was approximately 300 baht, Pattaya would need a budget of at least 72 million baht in order to cover all the residents in the city."
The move comes following confirmation from the government that local authorities could purchase their own vaccines in order to speed up the process. A number of other local authorities have also said they intend to do the same. The government has stipulated that only vaccines approved by the Food and Drug Administration can be purchased.
Sonthaya hopes that by vaccinating Pattaya residents, tourism in the area could get a boost and the economic recovery could begin. The Pattaya News reports that officials from the Pattaya City Finance Office and other relevant agencies have met to review projects planned for the year ahead, to determine Pattaya's spending power for buying vaccines.
It's understood the vaccine would be offered to local residents for free, but what is not known is if that includes foreign residents. Officials have also not confirmed when the rollout is expected to begin, or which vaccine would be used.
SOURCE: The Pattaya News
Keep in contact with The Thaiger by following our Facebook page.
Never miss out on future posts by following The Thaiger.