Thai family heads out on a 1,000 kilometre trek on clapped-out motorbike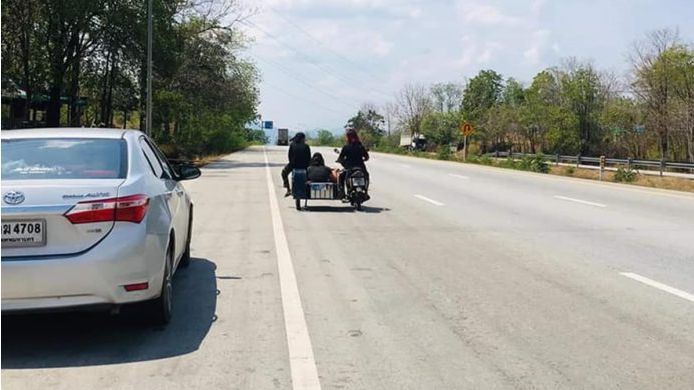 One family had a mission to get home, but with a broken down motorbike, it was some of the communities along the way that helped them to complete their journey. About a week ago, a mother and her two children set off on their trip using a run-down motorbike and sidecar (saleng). They had a nearly 1,000 km journey ahead of them, from Pattaya to their home in Mae Sai, Chiang Rai.
The family broke down in Tak, about halfway home. They were broke and could not fix the bike on their own. With help from the local Tak community, the family was able to get up and running again.
They made it to Lampang on Tuesday where they were checked by health officials. It's unclear if the bike broke down again, but according to Khaosod, volunteers from Mae Sai organised a van and pickup truck to take the family back home.
SOURCE: Chiang Mai City Life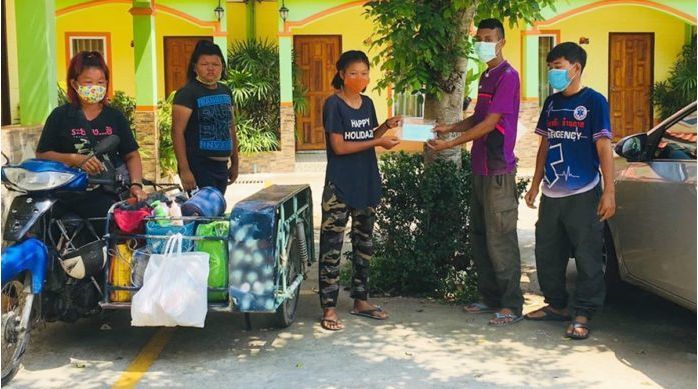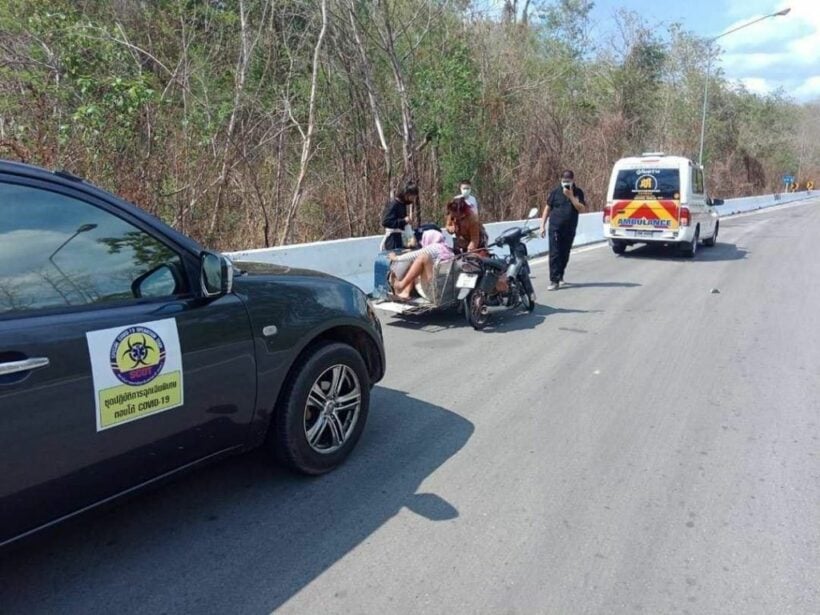 Keep in contact with The Thaiger by following our Facebook page.
Never miss out on future posts by following The Thaiger.
Wildfires hit Mae Hong Son's Pai district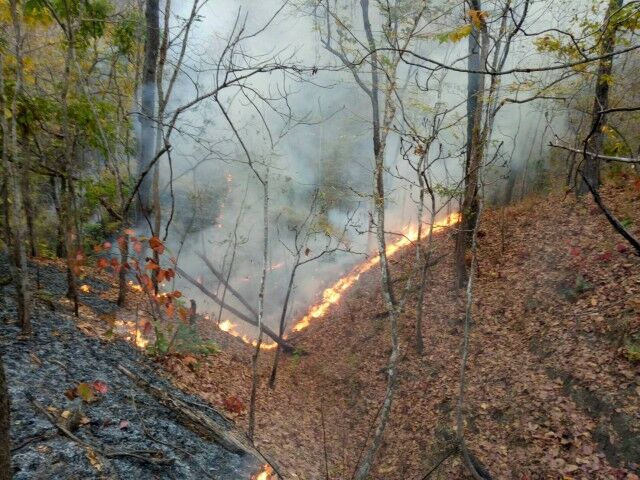 Several wildfires have broken out in Mae Hong Son's Pai district in Northern Thailand. The governor says he believes that several blazes happening in the area are a result of the dry season arriving earlier than usual.
Using the Visible Infrared Imaging Radiometer system, the local forest fire control centre detected 155 so-called "heat points" in the Pai district from January 1 to 12. Last year's dry season only 96 heat points were detected.
There are no reports of property damages, injuries, or deaths.
SOURCE: Nation Thailand
Keep in contact with The Thaiger by following our Facebook page.
Never miss out on future posts by following The Thaiger.
Thai brothers charged with trafficking Thai women to Brunei for prostitution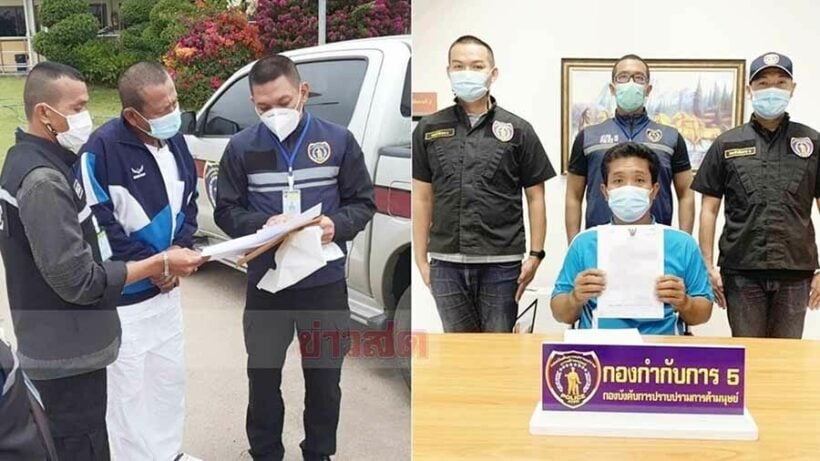 3 people, including 2 brothers, have been arrested on charges of sex trafficking, accused of sending women to Brunei for prostitution purposes. Brothers Somchai Sukson, 55 years of age, and 49 year old Rachen Suksorn, were detained under an arrest warrant issued by the Criminal Court, charged with a sex trafficking operation involving over 3 people. Following the arrest of the first suspect, the Pattaya News reports that Somchai was arrested in the northern province of Chiang Rai, with his brother taken into custody in the neighbouring province of Nan. They are charged with sending Thai women to Brunei for the purpose of prostitution, conning the women with promises of well-paid masseuse work.
The allegations against the traffickers came to light when a couple of their alleged victims reported to the Thai Embassy in Brunei to file a complaint. The women say the men lured them to Brunei with promises of masseuse work, saying they could earn between 100,000 – 200,000 bath per month, as well as being provided with free food and accommodation.
However, the victims say once they arrived in the independent sultanate on the island of Borneo, they were forced to work as prostitutes and the salary and living conditions were not as described. The women say they were not allowed to return to Thailand and were forced to work in unhealthy conditions, until they managed to notify the Thai Embassy of their plight. The embassy subsequently coordinated with police in Thailand to arrest the first suspect, who is now being held in Klong Prem prison in Bangkok. The 2 brothers were arrested shortly after. All 3 deny the charges against them.
SOURCE: The Pattaya News
Keep in contact with The Thaiger by following our Facebook page.
Never miss out on future posts by following The Thaiger.
Chiang Rai officials insist province is now safe to visit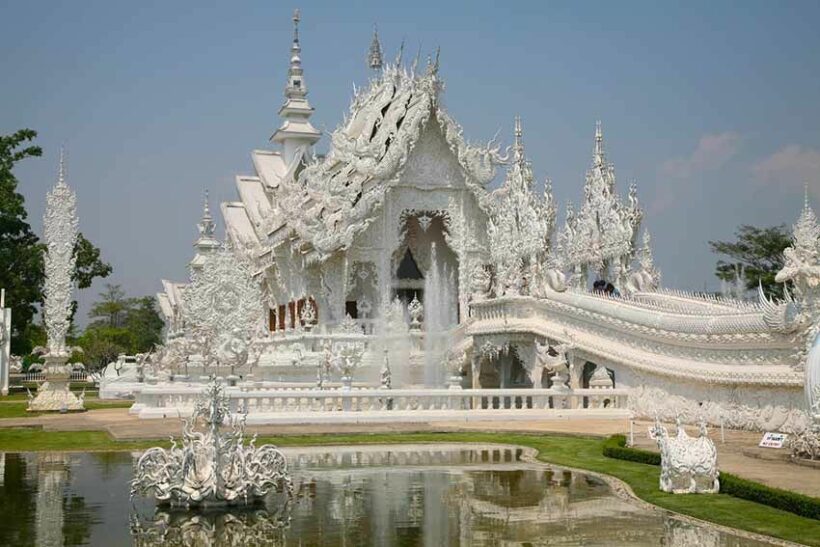 Officials in the northern province of Chiang Rai are assuring potential tourists from the rest of the Kingdom that it is safe to visit, saying the Covid-19 situation is under control. Chiang Rai hit the headlines in recent weeks, when a number of Thai nationals entered the province illegally from Myanmar. After bypassing health checks and quarantine, several subsequently tested positive for the virus, resulting in a handful of local infections.
Now deputy provincial governor, Worawit Chaisawat, is anxious to assure the rest of the country that the situation has been brought under control. He says the province has recorded no new local cases since the beginning of December. The only new infections in the province are imported cases brought in by those returning through the proper channels and entering state quarantine.
Around 180 Thai nationals are thought to have been employed at the 1G1-7 Hotel in the Burmese border town of Tachileik. Some media reports and claims from local residents say the 100 room, 4 storey hotel was used as a centre for prostitution. It became a hotbed of Covid-19 infections, causing much of its Thai workforce to flee, crossing back into Thailand illegally. Worawit says the resulting mini-outbreak of infections has now been brought under control and those who visit the province are not required to quarantine on their return home.
"We need to spread the word that there are no new infections in Chiang Rai. Visitors do not need to quarantine, and they are welcome to travel here. A flora festival is coming."
The Bangkok Post reports that yesterday, the province recorded 6 new cases of the virus, all in state quarantine. All are believed to have arrived from Tachileik. Thailand recorded a total of 28 new cases yesterday, including 1 case of local transmission in a Bangkok nurse who had close contact with a Covid-19 patient.
SOURCE: Bangkok Post
Keep in contact with The Thaiger by following our Facebook page.
Never miss out on future posts by following The Thaiger.