Pattaya
Scuffle in Walking Street ends up in hugs and wais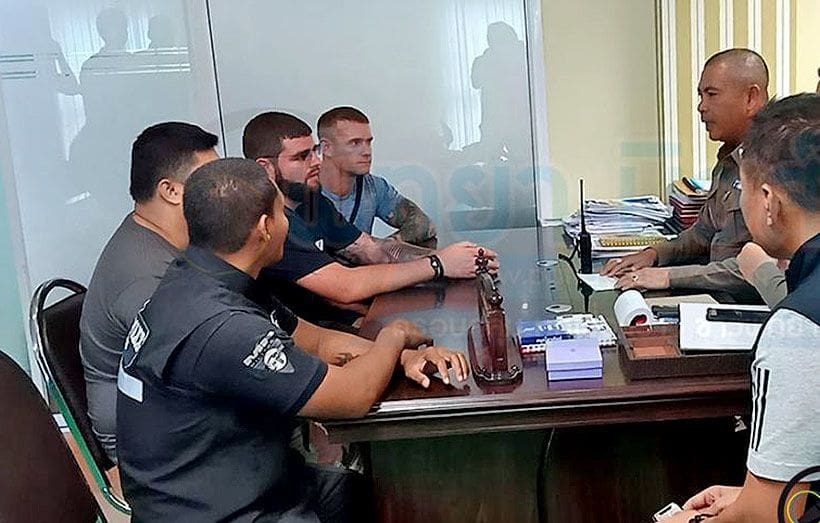 A fight in Pattaya's Walking Street at the weekend ended up as a disagreement between two British friends, one of them the owner of the bar where the fight took place. But it was the Thai bouncer at the bar who ended up being hit.
Pattaya News reports that the two British men have been fined a total of 15,000 baht after Pattaya police sat them down for a 'chat'.
The whole late night spat ended up in hugs and polite wais – the good name and 'world class resort' status of Pattaya intact.
The Pattaya News reports the names of the two British tourists as Mark Jones and Kieran Flannery. They allegedly started fighting in a club owned by Kieran.
Thanachai Wansiripetch was one of the bouncers at the establishment who tried to intervene and move the fight outside. He ended up being hit for his part in trying to cool the situation down.
Keiran and Mark were fined 5,000 baht each for fighting in public and Mark got an additional 5,000 baht for hitting the Thai bouncer.

STORY: Pattaya News