"Pattaya's a rubbish infested dump" – Mayor swings into action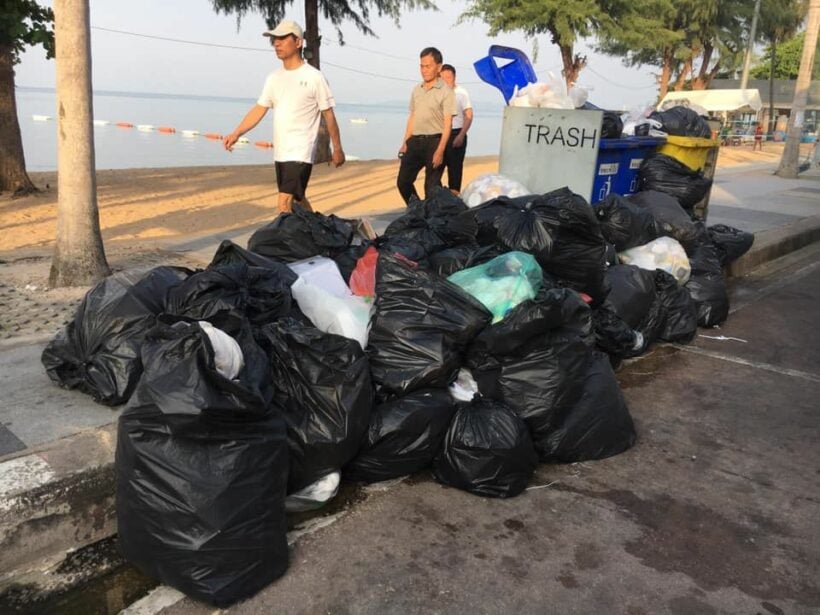 PHOTO: "Add some rubbish bins if you want to known as a tourist city" – Facebook/Patchara Joy
Listening to criticism earlier last week, that Pattaya was a "rubbish infested dump", the mayor swung into immediate action.
According to We Love Pattaya, Pattaya's mayor sent municipal cleaners t0 various areas according to a "We Love Pattaya," campaign, in a cleanup that lasted from November 4 – 8. The aim was to make Pattaya "green" and restore its image as a "tourist paradise".
Efforts focused on Soi Jomtien 5 and the Bali Hai area ahead of a sports event. The public are asked to help by keeping the place tidy and reporting violators on City Hall's 24 hour 1337 hotline.
Immediate fines of 2,000 baht are threatened for anyone, local or foreign, who doesn't toe the line and throws rubbish on the ground or leaves rubbish on the beach. Residents are told to contact the Pattaya Contact Centre on 1337, 24 hours a day, if they see areas of rubbish, or uncollected garbage.
The Facebook post about the story on We Love Pattaya attracted 2,400 'likes' from Thai readers.
SOURCE: We Love Pattaya
Keep in contact with The Thaiger by following our
Facebook page
.
Police hunt suspect for stabbing ex-girlfriend at work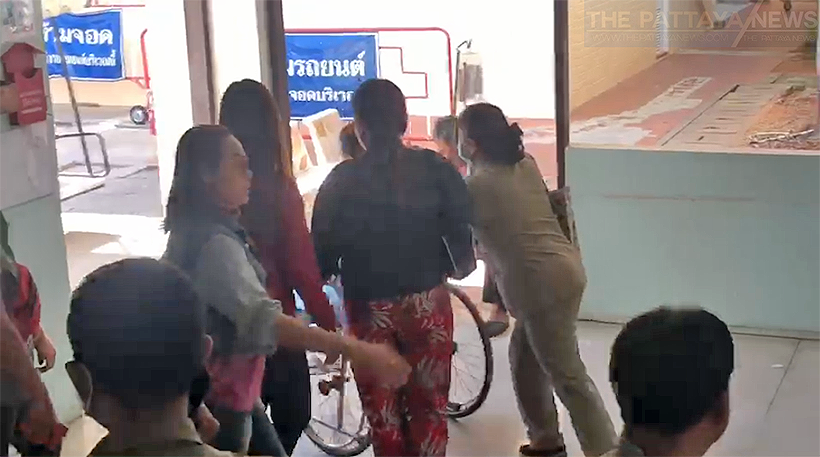 Police in Chonburi province are hunting a suspect over the stabbing his ex-girlfriend whilst she was at work. Authorities in the Bowin district of Sri Racha, just north of Pattaya, were notified of the incident at about noon on Friday.
The incident happened at at a factory in Hemmarat. 21 year old Sasiwimon Mutaphon survived the attack but was seriously injured and is currently recovering in hospital.
The suspect, Sasiwimon's 25 year old ex-boyfriend Saranyu Saetan, fled the scene. The incident occurred while Sasiwimon was working, and in front of her co-workers and other witnesses.
Police believe jealousy was the motive as Sasiwimon was allegedly dating other men. Police are continuing their search and speaking to witnesses of the incident.
SOURCE: The Pattaya News
Keep in contact with The Thaiger by following our
Facebook page
.
Chonburi police arrest nine Chinese nationals for alleged amulet scam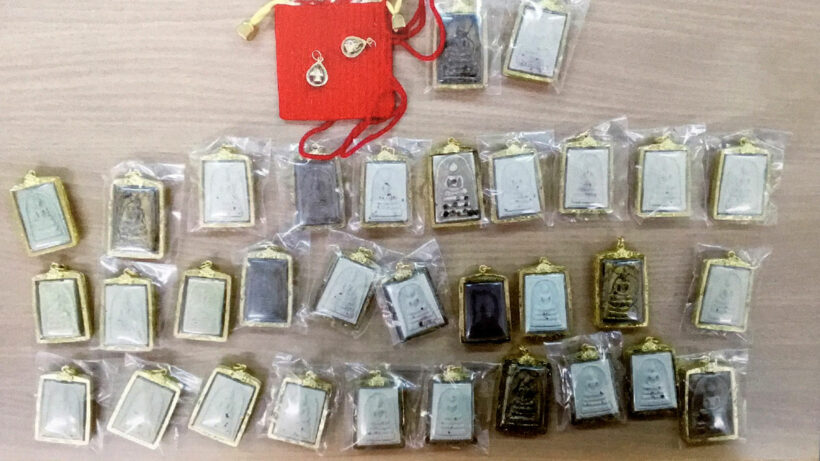 Police have arrested nine Chinese nationals in an investigation into alleged amulet fraud in Chonburi, eastern Thailand.
The Nation reports that the accused were running a shop at a Chonburi temple, where they sold fake amulets and Buddha images for prices that ranged from 1,000 baht to over 10,000 baht. They are accused of working with tour agents to target Chinese tourists and part them from their cash.
The suspects all entered Thailand on tourist visas and rented the store at the temple from December 6. Some of the men also pretended to be employed by the temple and would offer to help Chinese tourists take part in a religious ceremony if they paid a fee.
The chief of the Immigration Police says the men's actions have had a negative impact on Thailand's reputation. They have now been transferred to local police custody for processing.
This time last year a similar scam was uncovered by The Thaiger in Kathu, Phuket but little seems to have been done about it and the Chinese buses keep racking up each day – rinse and repeat.
Also read about the fake plastic amulets sold in Phuket HERE.
SOURCE: The Nation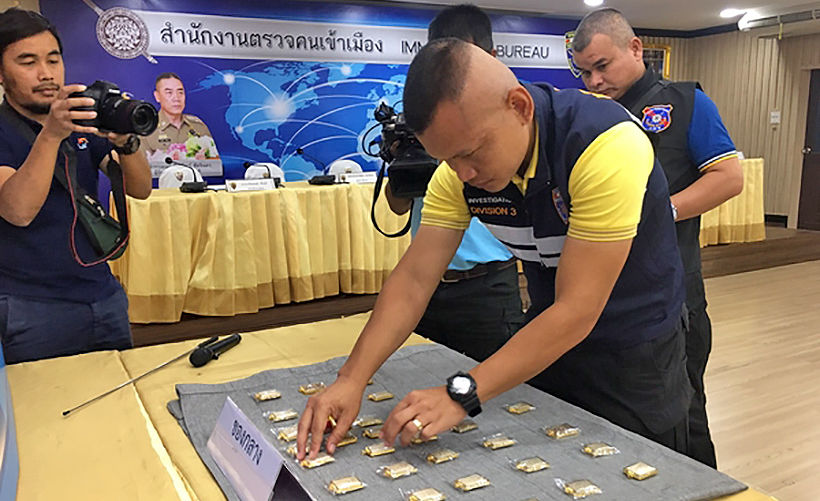 Keep in contact with The Thaiger by following our
Facebook page
.
Public hearings on Pattaya Tram Project start Monday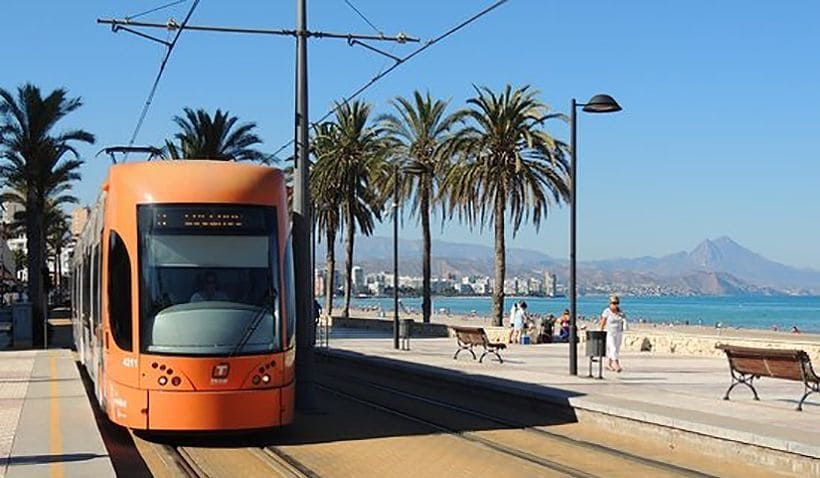 Whilst Phuket's tram project has been shelved temporary, the much-discussed Pattaya tram project starts public hearings on Monday when the city hosts its first public sessions on the feasibility study.
First proposed in 2016, the tram would make a circle around Beach Road and Second Road and then into Jomtien Beach. Finally however, with more funding now allocated and a focus on the Government 's Eastern Economic Corridor project, the light rail project looks to finally be getting a green light.
A consultant has now published conclusions on the feasibility, design and environmental impact and will present them at the Monday hearings.
The hearings are public but will be in Thai language, hosted on the eighth-floor meeting room at the Brighton Grand Pattaya Hotel in Naklua from 8:30am on December 16 (Monday).
Public participation in the project will be outlined by consultant Monchanok Witarama and will conclude with a question-and-answer session and taking of public comments.
Pattaya's Baht Bus association as well as motorbike taxi drivers and taxi associations have already made public their concerns about the project and plan to be at the hearing, of course.
SOURCE: The Pattaya News
Keep in contact with The Thaiger by following our
Facebook page
.