Pattaya to upgrade 6 U-turns after public outcry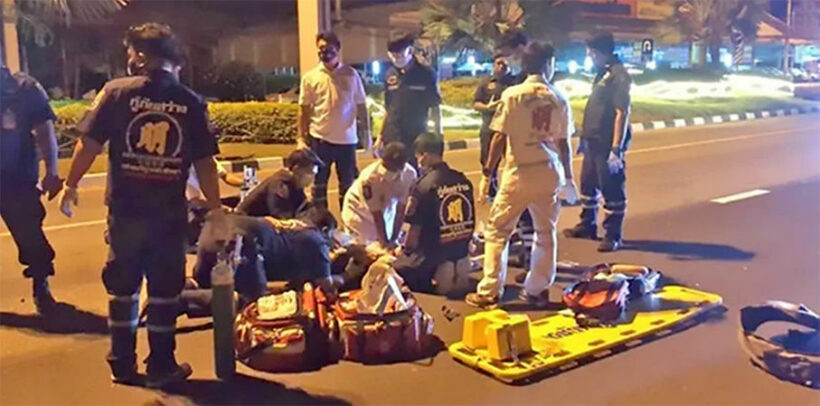 6 U-turns in the greater Pattaya City area are being upgraded to prevent road accidents, after a recent spate of fatalities. Pattaya City's mayor told The Pattaya News yesterday that the improvements are being carried out to make the U-turn areas wider and safer.
"6 U-turns on Sukhimwit Road are being fixed and constructed from Jittapawan Temple to the Makro store in South Pattaya, as there have been lots of accidents and deaths at these U-turns over the past several years. Many people have called these U-turns dangerous."
"These 6 U-turns being improved are expected to be completed in 2 months. This is part of an overall Sukhumwit Road renovation project with an 80 million baht budget."
2 weeks ago, 2 teenagers were killed at a notorious U-Turn near a Makro store, dubbed "the U-turn of death," in an incident that caused many to ask for permanent change to the area. The same U-turn had previously been closed, but was later reopened.
Part of the plan for the improvements is clearer signage, clearly marked paint on the turns, multiple danger signs, widening of the overall turns for more visibility and the removal of trees and brush to ensure visibilty and viewpoints are not obscured.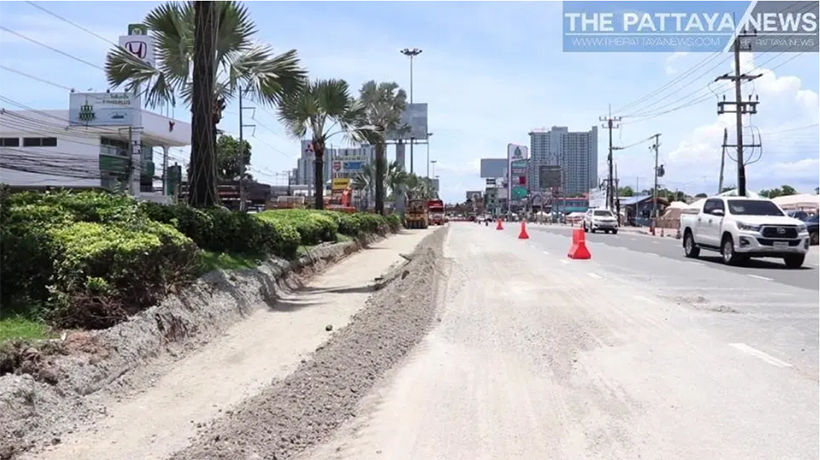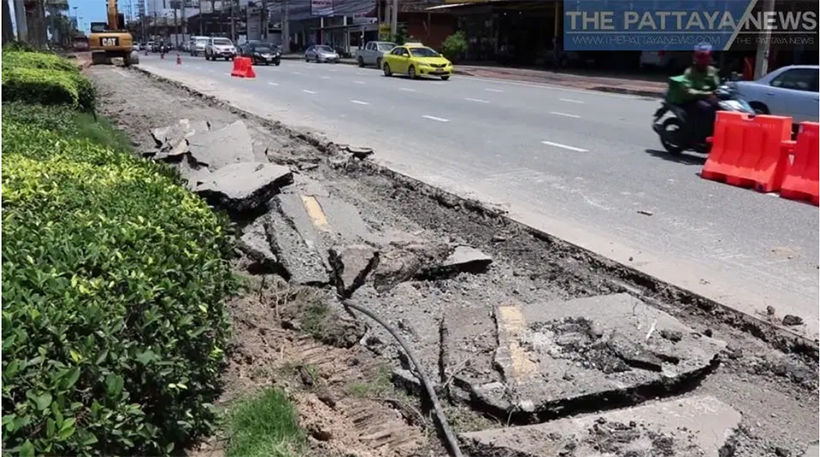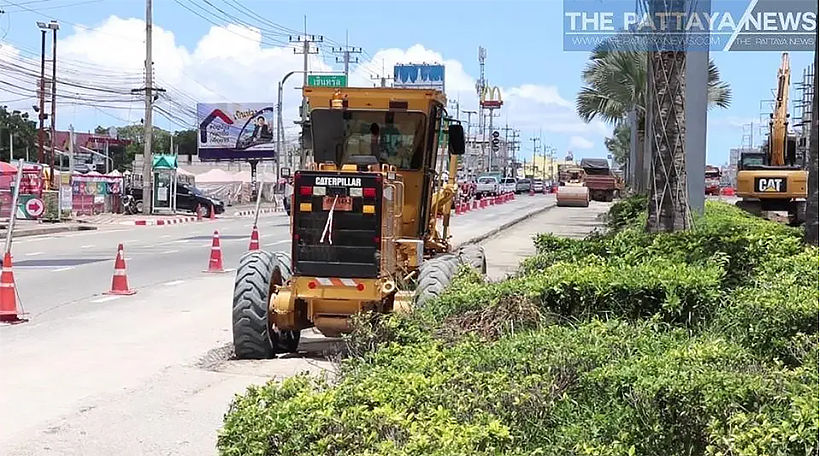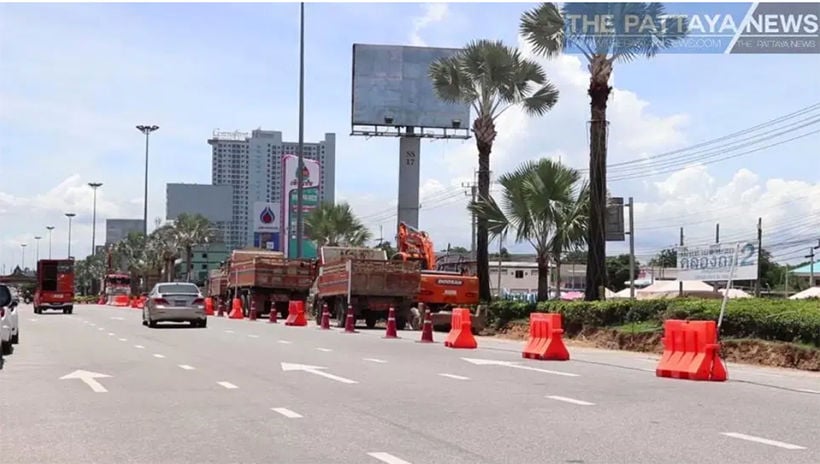 SOURCE: The Pattaya News
Keep in contact with The Thaiger by following our Facebook page.
Never miss out on future posts by following The Thaiger.
Government crackdown on foreigners teaching without work permits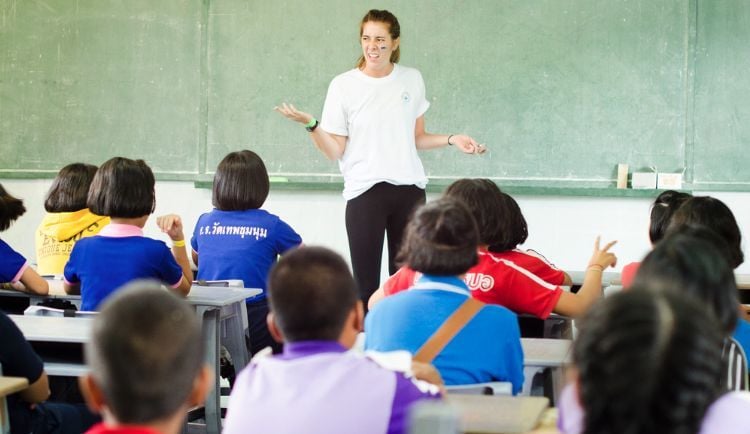 Thailand's Ministry of Labour is cracking down on foreign teachers who may be working in the Kingdom without valid work permits. The ministry has instructed the Department of Employment to apply stricter criteria when issuing work permits to foreign teachers. According to department figures, Thailand currently has 6,129 foreigners teaching in 922 private and public schools. Of those, 2,667 are from the Philippines, 558 from the UK, 465 from the US, 237 from China, and 160 from South Africa. The remainder are from other countries.
The Bangkok Post reports that authorities discovered 8 foreign teachers not in possession of work permits or working in reserved professions. Of those, 3 failed to notify government employment officials of their employer, place of work, and duties within 15 days of taking up employment. Officials also discovered a school that was hiring foreign teachers without work permits, as well as hiring foreigners to carry out work they were not permitted to do. A further 20 schools are accused of not providing the names, nationalities, and duties performed by foreign teachers within 15 days of them beginning work.
Officials say foreign teachers must be in possession of a non-immigrant visa, not a tourist or transit visa and should apply for a work permit at their local employment office. Foreigners teaching without work permits may face fines of 5,000 – 50,000 baht and deportation. Schools or other academic institutions that hire foreign teachers illegally face fines of between 10,000 and 100,000 baht for each illegal worker, with those responsible also facing potential jail terms.
SOURCE: Bangkok Post
Keep in contact with The Thaiger by following our Facebook page.
Never miss out on future posts by following The Thaiger.
British man arrested on Koh Samui for alleged meth-fuelled shooting spree on speedboat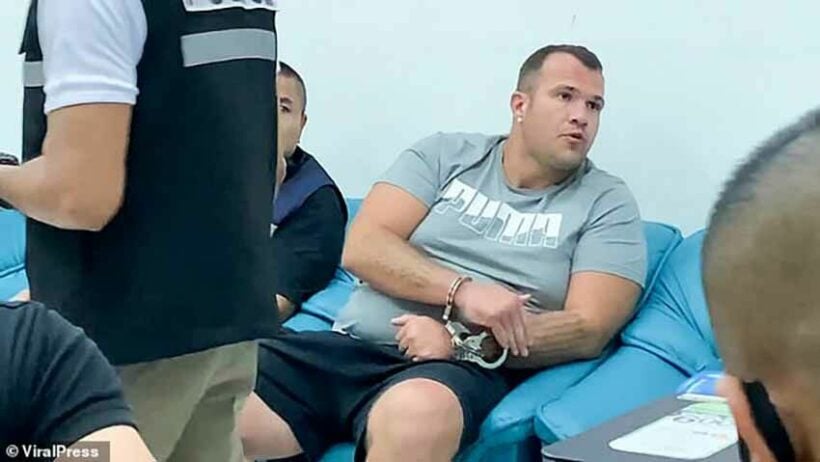 A 33 year old British man has been arrested on the holiday island of Samui for allegedly firing gunshots from a speedboat while high on drugs. According to a report in the UK's Daily Mail, Benjamin Robert Simpson, a cryptocurrency trader, allegedly fired a handgun several times, in the direction of the Four Seasons Hotel, where he was a guest. He allegedly fired the gun while on a speedboat with the boat's driver, Geerati Glinubol, after both men had taken meth.
It's understood the boat belongs to Simpson, who had hired Geerati as his driver. Simpon originally arrived in the Kingdom as a tourist, but then began trading cryptocurrency. According to Chatchewin Nakmoosik from the local police force, both men took meth before embarking on a speedboat cruise around the island. It's understood that Simpson then fired several gunshots towards the Four Seasons Hotel, where terrified staff called the police. Police were waiting at the hotel when Simpson returned from his speedboat trip and he was immediately arrested, along with Geerati.
Police say Geerati has confessed to taking drugs with Simpson, telling police that the Briton then bragged about how many guns he had and fired several rounds into the sea, frightening people on nearby beaches. Officer Chatchewin says that in a subsequent search of Simpson's room, police found a 9mm Beretta pistol and 31 bullets, as well as a revolver with 49 bullets. Officers also seized a plastic bag containing nearly 7 grams of methamphetamine, as well as several meth pipes.
"Hotel staff heard guns being fired so they called the police. They said the gunshots were near the hotel and they were scared. We arrested Benjamin Robert Simpson in the hotel room and found 2 guns and methamphetamine. We put him in handcuffs and kept him at the police station while we investigate and check CCTV."
SOURCE: Daily Mail
Keep in contact with The Thaiger by following our Facebook page.
Never miss out on future posts by following The Thaiger.
British arrivals 'on hold' after family confirmed with B117 Covid strain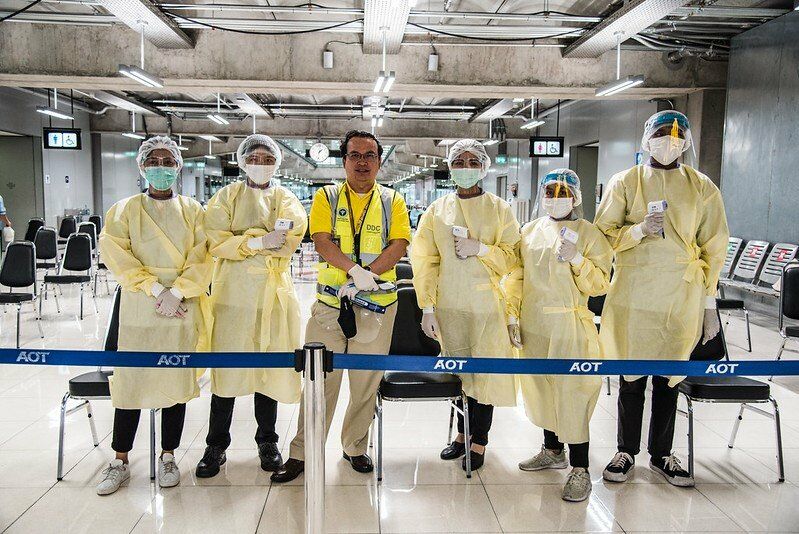 In their latest proposal, Thailand's Ministry of Public Health will request the CCSA to defer the entry of British visitors to the country after evidence of the faster-spreading B117 strain (aka. the "G strain") of Covid-19 was found in 4 British travellers arriving in Thailand on December 21.
Over 30 countries have reported cases of the highly-transmissible UK variant of the novel coronavirus, raising fears of increased global spread of the virus, even as countries begin to unroll vaccination programs in the new year, including Singapore and Taiwan. Up to recently, Taiwan has had very few Covid-19 infections.
Vietnam is the latest nation to report a B117 case, which authorities detected in a woman quarantined after recent travel from the UK. Vietnam has banned nearly all international travel, but it is providing repatriation flights for citizens stranded in the UK.
Department of Disease Control announced that all passengers who were on board the same flight as the 4, or anyone who had come into contact with them, has now been located, tested and found to be clear of infection.
The 4 English patients were all from the same family travelling from Kent. The family are now confined to a hospital "and will not be released until medical officials test and clear them of Covid-19 risk", according to the Centre of Excellence in Clinical Virology at Chulalongkorn University's Faculty of Medicine.
The Centre's Dr Yong Poovorawan says they've been collecting samples from Covid-19 patients for research and reported that the Covid-19 detected in the 4 British patients are of the B117 strain which is spreading quickly through the UK.
Keep in contact with The Thaiger by following our Facebook page.
Never miss out on future posts by following The Thaiger.