Mother travels to Pattaya to desperately search for her missing daughter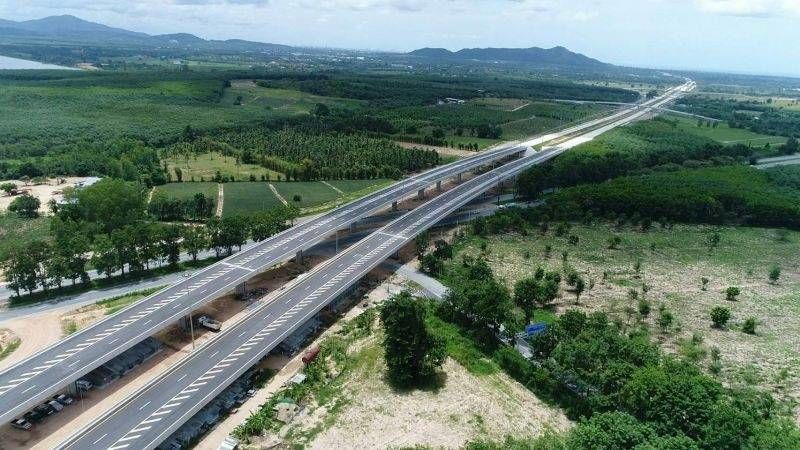 50 year old Chanapa Yuthiya has travelled from Chaiyaphum province to Pattaya, over 400 kilometres, to desperately search for her missing daughter. The grandmother has taken her 7 month old granddaughter along, after she says her daughter has been out of touch and unable to be reached since November 17.
Chanapa filed a complaint to Pattaya City police last Thursday after her 24 year old daughter Tevika Yuthiya went missing from an entertainment venue in the Pattaya area at about 8pm. Tevika was reportedly working at the venue, but her mother says she suffers from consciousness issues and mental disorders. Chanapa says her daughter has displayed reckless and unintentional behaviour in the past, which undoubtedly worries her more.
Furthermore, Chanapa says it is very rare to not speak with her daughter every day and after her daughter went quiet, she posted several pictures of her daughter on social media and has asked local media agencies for help. The latest in the case, according to Chanapa, is that Tevika is living with a man in Pattaya, but the man won't say where and has refused to give his address. He further claimed that Tevika did not want to return home. The man's nationality, age and name is not clear.
Chanapa expressed her concerns to the local media as she cried while saying that she wants her daughter to come back to meet her own daughter as everyone around them is very worried about her safety. She also states that if Tevika comes back, she will help her get treatment for her alleged mental disorder at a hospital. It is not known, however, why the man is saying that Tevika does not want to return home.
She stated that anyone who can help find her daughter or give clues, can contact the Pattaya Police in person or call the city call center at 1337.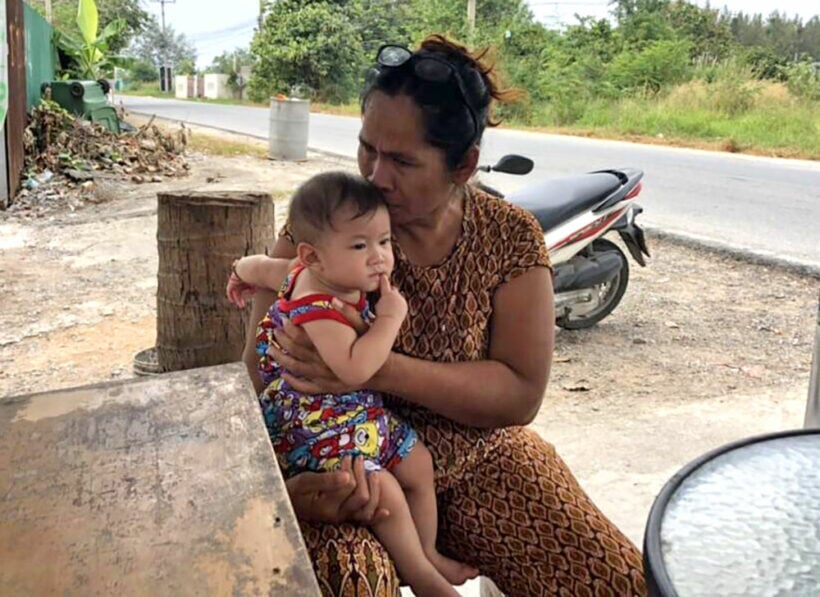 SOURCE: The Pattaya News
Keep in contact with The Thaiger by following our
Facebook page
.
Never miss out on future posts by
following The Thaiger
.
Pattaya bike rider injured after plunging into large construction hole in road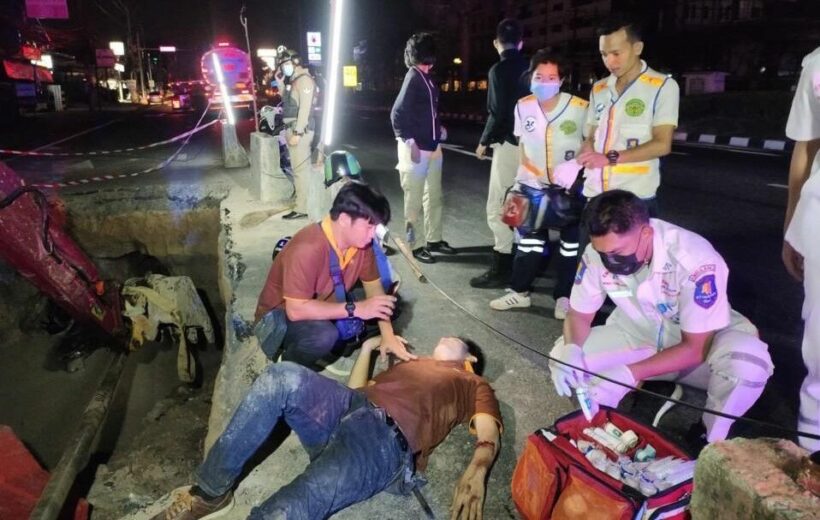 A motorbike driver has been injured after his bike plunged into a 2-metre deep construction pit in the Naklua area of Pattaya. The Pattaya News reports that the accident occurred around 4am on Thursday morning, with rescue workers arriving to find the bike at the bottom of the pit.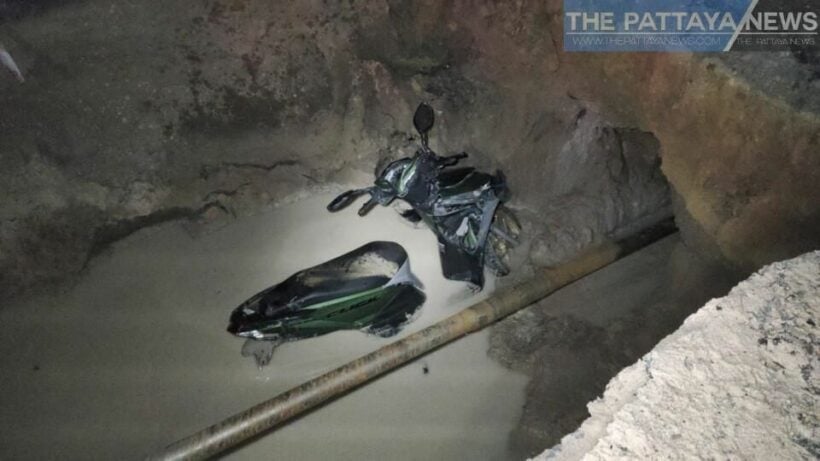 The driver, 39 year old Wassapon Thataworn, had managed to climb out of the hole, despite his injuries, and was transported to a local hospital for treatment. His friend, who has not been named, says he was following Wassapon on another bike, when the accident happened. He claims the hole was not well-lit.
However, the police disagree with his assessment, saying there were barriers around the pit, as well as several neon white lights. It is not known if anyone will face legal charges over the accident.
SOURCE: The Pattaya News
Keep in contact with The Thaiger by following our
Facebook page
.
Never miss out on future posts by
following The Thaiger
.
Pattaya firework party lights up the weekend | VIDEO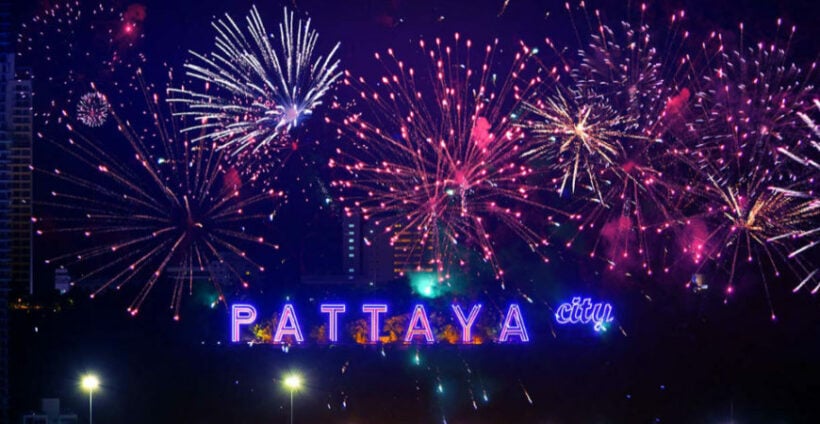 After much anticipation, the Pattaya Fireworks Festival lit up the sky this past weekend, delighting spectators with beautiful night beachside spectacle. More importantly, it was the first time Pattaya was packed with tourists since March this year, albeit mostly Thai tourists.
The event program was packed with long fireworks shows with hotels offering promotions for advanced bookings in an attempt to provide a much-needed boost to the local economy over the weekend.
To watch some of last night's events from Mike Bridge, click HEREand HERE.
The annual festival saw Thais and foreigners taking part in the festivities as local bars, pubs, restaurants, and food vendors enjoying a bit more padding in their pockets. Organisers didn't disappoint as they carried out their assurances to provide a world-class show with 4 fireworks shows per night. Such titles as "Shining in Sky," "Paradise Pattaya, Everyday for Everyone," "Pattaya Twilight, Decorated Stars," and "Light is Life," summed up the shows' themes.
During one of the shows' breaks, a 45 minute concert by popular Thai artist "Mean" graced the ears of onlookers, while an elephant show, by the Pattaya Elephant Camp, proved to be a sight for sore eyes. Marching bands featuring local Thai students started from the North Pattaya area and parading down Beach Road to the main stage area, located near Central Festival Mall filled the air with music, along with tiger shows and an art show by Nong Nooch Botanical Garden rounding up the schedule.
The popular Thai rock band "Big Ass" wrapped up the last fireworks show at 9:30 pm, with another popular Thai band "Boom Boom Cash" rocking out the night.
SOURCE: Bangkok Post
Keep in contact with The Thaiger by following our
Facebook page
.
Never miss out on future posts by
following The Thaiger
.
City officials plan to demolish abandoned Pattaya condo project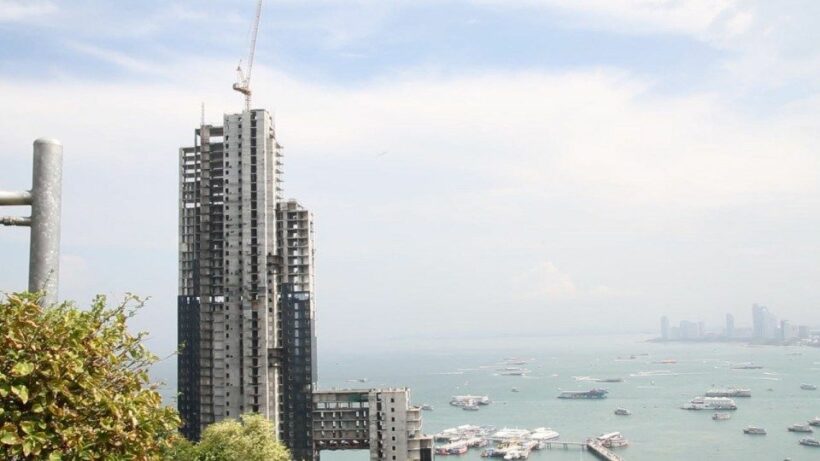 After years of talks, threats, and complaints, the abandoned Waterfront condo development at Pattaya's Bali Hai pier looks set to be demolished. The Waterfront Suites and Residence is a half-finished condo project that was stalled in 2014 after safety inspectors discovered that the building's fire escapes and elevator systems designs varied from the already approved construction designs. Read an earlier story about the eyesore HERE.
Pattaya's mayor, Sonthaya Khunplume, says officials plan to tear down what many have condemned as an eyesore, "as soon as possible" – and charge the owners for it. According to a Pattaya News report, the date of the demolition, along with the name of the company being hired to carry out the work, have not yet been confirmed.
The controversy surrounding the development dates back to 2014, when construction was halted following multiple legal threats and complaints from local residents. The Israeli-owned development company, Bali Hai, are accused of violating building regulations, by building a structure that exceeds the legal height limit, as well as restrictions on proximity to the beach. Local residents have also complained that the development obstructs the panoramic vista of the bay from Pattaya Hill, and the view of the memorial to the renowned Admiral Abhakara Kiartivongse, Prince of Chumphon.
For their part, the developers insist they have complied with all regulations and had the necessary paperwork and permits for the project. It seems however, that Pattaya officials have had enough, and, ignoring the developer's claims of bankruptcy, they say the whole Waterfront saga must end. They say the demolition will not affect lawsuits being brought by those who paid for condo units that never materialised, insisting that court hearings can still go ahead, regardless of the condition of the building.
SOURCE: The Pattaya News
Keep in contact with The Thaiger by following our
Facebook page
.
Never miss out on future posts by
following The Thaiger
.