Miss International Queen 2020 crowned in Pattaya at the Miss Tiffany's Universe pageant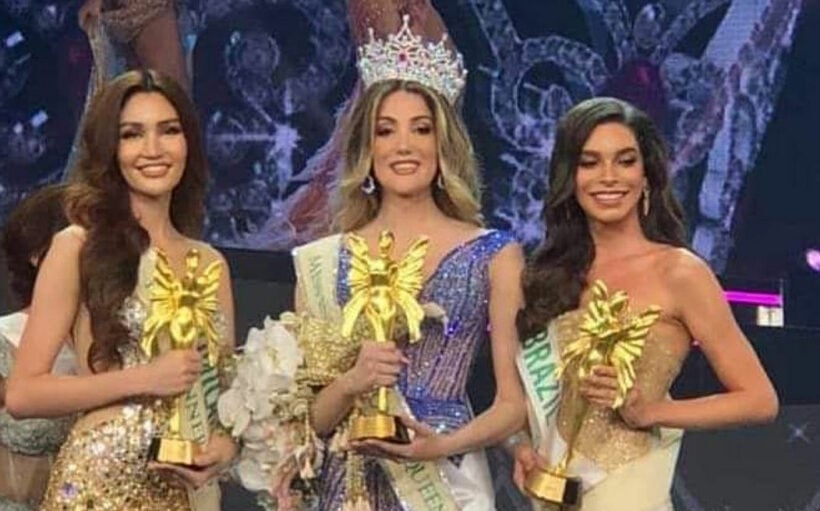 The crowd was smaller, face masks became a fashion accessory, contestants had their temperatures checked before going on stage. And the winning contestant's last name was, (given the coronavirus issues) ironically, 'Fluchaire'. The annual glitter-fest is open to the world's transgender women who may or may not have gone through sex reassignment surgery.
Mexico's Valentina Fluchaire was crowned Miss International Queen 2020 at the Miss Tiffany's Universe pageant in Pattaya, Thailand, winning the world's biggest transgender pageant last night. Jazelle Barbie Royale from the US crowned her successor, Valentina Fluchaire of Mexico at conclusion end of the event. Ms. Fluchaire hailed her victory as a win for all trans-women in Latin America.
The contestants participated in full national costumes, swimsuits and glamorous evening gowns.
Despite the hundreds of international events being shelved, postponed or just outright cancelled over Covid-19 fears, the Miss International Queen 2020 went ahead although there were a few empty seats in the audience compared to previous years.
To allay worries, the venue was given a full 'spray and wipe' the day before the event by staff in full protective suits.
Second place went to Ruethaipreeya Buanglee, the home contestant from Thailand and Ariella Moura from Brazil in third place.
22 year old Thai contestant Ruethaipreeya Nuanglee says the contest is a chance for transgender people to raise their profile, sometimes muddied by poor media depictions.
"Having a good attitude shows the people that don't like us that being a transgender person isn't a bad thing. We can't make people like us. But I have a plan. I want be a spokesperson to push for a change of law for transgender people."
The annual pageant was in its 15th year. Thailand has built a reputation as a place with a relaxed attitude towards gender and sexual diversity. Indeed the 'ladyboy' or kathoey (Thai: กะเทย) is merely just a part of the fabric of Thai life around many parts of the country. Homosexuality was decriminalised in Thailand in 1956 and the country maintains a reasonably tolerant approach to GLBTI people and issues.
But Thai activists, particularly with regards to transgender people, still complain that discrimination and stigmas in schools, the workplace and health facilities, remain commonplace and can people still suffer rejection by their families. Contestants say the annual pageant is a chance to challenge that discrimination.
The event has been held, on and off, since 1984 in Pattaya, Thailand's infamous resort town, two hours drive east of Bangkok. Thailand has some of the best sex-reassignment surgeons in the world with people travelling to the Kingdom for treatments every year.
And the winner is…
Keep in contact with The Thaiger by following our
Facebook page
.
Paramotor crash in Chonburi kills British man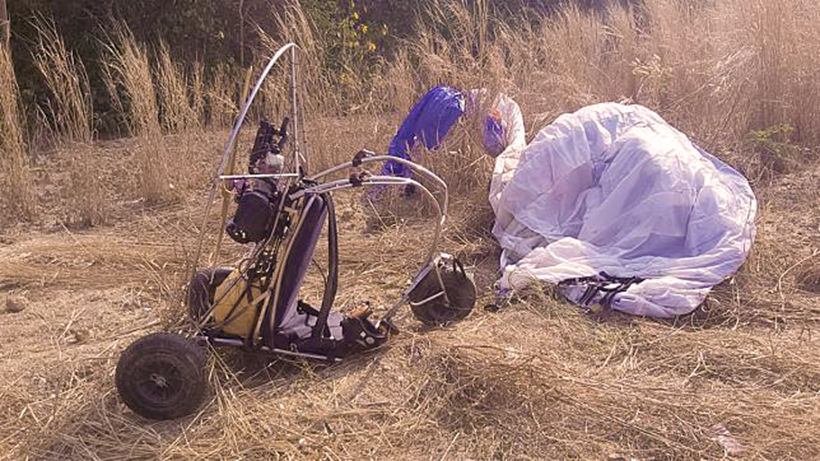 A British man, aged 60, has been killed in a flying incident. He was flying when the paramotor developed engine troubles and plummeted into the ground in Bang Saray Tambon in Sattahip district, south of Pattaya.
Bang Saray police and rescuers from the Sawangrot Thammasathan Foundation were called to the crash site, that occurred in a grassy field near Moo 11 village.
The police reported that they found a seriously injured man lying on the ground near a black motorised parasail craft. He was wearing a green T-shirt and camouflage shorts.
The man was given immediate first-aid and then rushed to Wat Yanasangwararam hospital, where he was later pronounced dead.
Police questioned his colleagues, who said the man was flying his powered paraglider over the area in a training session, when the engine broke down. He tried to make an emergency landing, but was unsuccessful.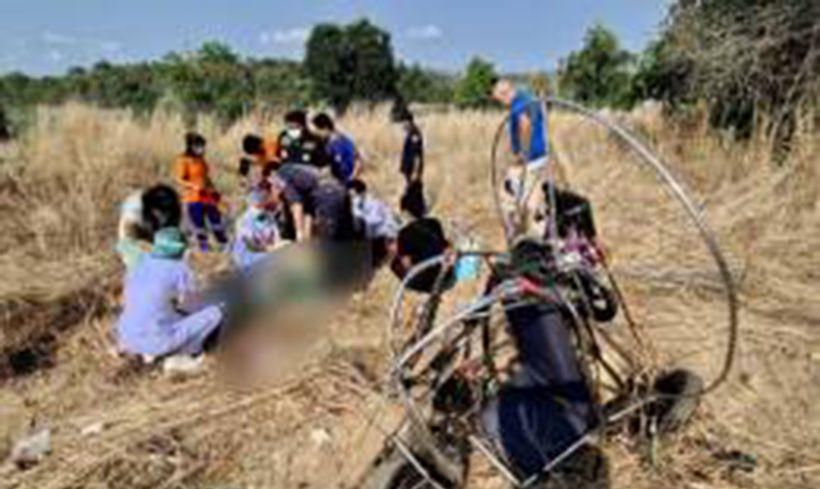 The man's name is being withheld while officers are contacting the embassy and his family.
(Other publications have reported that he is American and there were already problems with the paraglider since take off)
SOURCE: Bangkok Post
Keep in contact with The Thaiger by following our
Facebook page
.
Chon Buri bans alcohol sales 6pm to 6am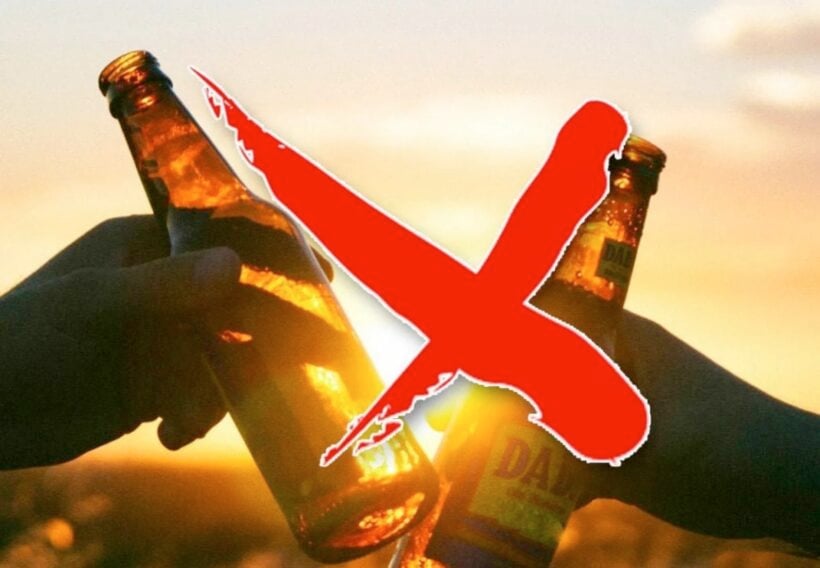 Chonburi's governor has banned the sale of alcohol in the province, including Pattaya, from 6am to 6pm, effective immediately, and restaurants are now only allowed to offer takeaways – all to fight the spread of the Covid-19 coronavirus. The order is over and above all other closures in the province over the past two weeks.
The provisions of the order are as follows…
Restaurants may be take away only with the exception of ones in hotels for registered hotel guests.
No alcohol sales between 6pmand 6am. In fact, since regular alcohol sales laws still apply, this means one can only legally buy between 11am and 2pm, and 5-6pm. There is no alcohol ban as was reported on social media yesterday. This restriction is to help prevent gatherings.
Gatherings in public are prohibited, especially in public places like beache, parks and public areas of residences, condos, etc. The order also basically asks people not to have private gatherings at home. This essentially means no gathering, drinking or socialising.
Beauty salons, private and public, closed.
Nurseries and daycare centers closed
Everything previously announced like bars, clubs, gogos, nonessential shops in malls, gyms, golf, movies etc. are "closed until the situation improves."
Koh Larn remains closed to nonresidents at least until April 10.
Hardware stores may reopen as they are considered essential.
All public and private attractions, including government tourist attractions, cultural or entertainment site are closed. If it is a tourist attraction, it must be closed.
Beaches remain open during the day, but the previous request for people to not be on the beach from 8pm to 6am stands. People on beaches must practice social distancing and have one to two metres between beach chairs.
There is no curfew or overall lockdown. People can come and go, but are subject to the checkpoints previously stated in Chon Buri.
There is no end date for this order. It is simply until the situation improves. It is effective immediately.
Keep in contact with The Thaiger by following our
Facebook page
.
Pattaya eyes hotel as quarantine area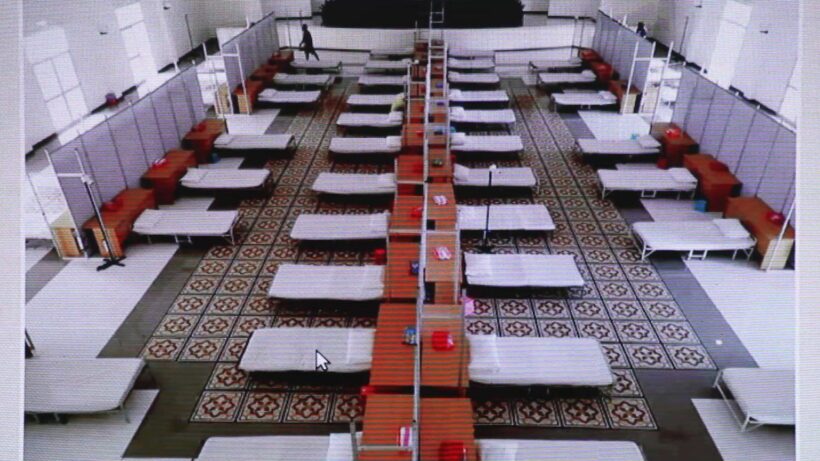 Pattaya's Committee for the Surveillance and Prevention of Covid-19 is proposing to use the city's Grand Bella Hotel as a temporary medical shelter for people under investigation for Covid-19 coronavirus symptoms.
Pattaya currently has 12 total cases, with a total of 16 in Bang Lamung and 53 in Chon Buri province. 105 people are currently being scrutinised for the virus in the province. A total of 952 people have been under investigation since the start of the outbreak there, with the vast majority testing negative.
If approved, the measure would separate people under investigation for Covid-19 from regular hospital patients at Pattaya and Chonburi hospitals, and use the Grand Bella Hotel as a temporary staging area for investigations of people who have not tested positive for the virus but are either awaitng results or being monitored for signs of the illness.
According to the members of the committee, the hotel has the facilities and resources needed to meet the needs of patients, doctors and staff.
A doctor at Pattaya City Hospital says that for the field hospital at the hotel, no more than 40 medical personnel would be needed, though nursing staff would be required, using a video call system to monitor patients 24 hours a day.
Bangkok Pattaya Hospital has also announced it's willing to help with the necessary medical supplies, sanitisers and other equipment. Grand Bella's management say they're happy to assist with the situation by offering their conference rooms and facilities. The proposal is expected to be sent to the Chonburi Governor for approval.
SOURCE: The Pattaya News
Keep in contact with The Thaiger by following our
Facebook page
.