Greenpeace outs Thailand's worst smog areas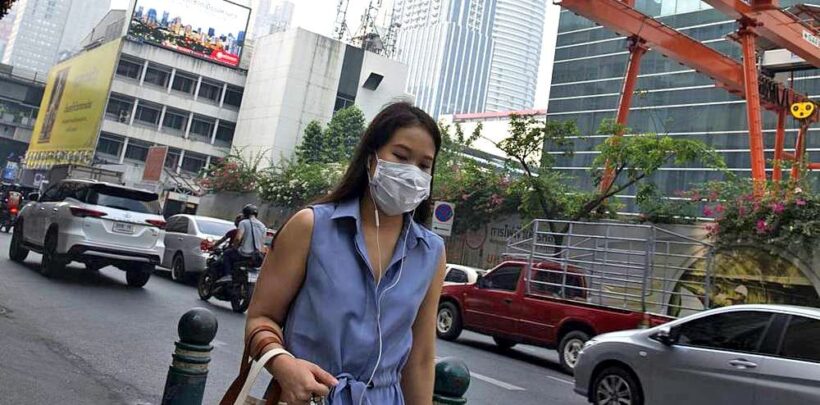 At least 10 suburbs in nine Thai provinces are being called out by pollution watchdog Greenpeace.
The organisation has revealed its rankings for 2018 based on a satellite map of PM2.5 concentrations in Thailand and the neighbouring countries of Myanmar, Laos and Cambodia.
Greenpeace is calling for the Thai government to improve the Ambient (Outdoor) Air Quality Standards for PM2.5 in order to protect people's health.
The official "unsafe" level should be reduced from 50 to 35 |micrograms per cubic metre for the 24-hour mean concentration and to 12 from 25 micrograms per cubic metre for the annual mean.
In comparison, the World Health Organisation (WHO) has set the PM2.5 standard of limiting the 24-hour mean concentration to 25 micrograms per cubic metre for not more than three days in one year, in order to protect human health.
Thai communities where the 24-hour mean concentration of PM2.5 exceeded the standard for a period of 19 to 68 days in 2018 were: Mahachai subdistrict in Samut Sakhon province, Mae Pah subdistrict in Tak; Song Kanong subdistrict in Samut Prakan; Sripoom and Chang Phuak subdistricts in Chiang Mai; Mae Moh subdistrict in Lampang; Na Phra Land subdistrict in Saraburi; Nai Muang subdistrict in Khon Kaen; Itarapitak in Thon Buri and Din Daeng district in Bangkok.
"It is evident that people living in these urban areas are facing high risks of short and long-term impacts from continuous exposure to high levels of PM2.5," Greenpeace concluded.
"The lack of progressive measures to manage this air pollution problem could potentially lead to an expanding public health crisis in the country."
Greenpeace has urged the Thai Pollution Control Department and the Ministry of Natural Resources and Environment to urgently improve the Kingdom's outdoor air standards "to ensure clear and practical achievement of Asean's "Haze-free 2020" target to which Thailand is a signatory.
Meanwhile, the Pollution Control Committee has authorised the governors of Bangkok and nearby provinces to declare a "nuisance problem control area" under the Public Health Act and to take more drastic action if the levels of PM2.5 – airborne particulates 2.5 microns or less in diameter – exceeded 75-100 micrograms per cubic metre of air, Pollution Control Department director-general Pralong Damrongthai said.
SOURCE: The Nation
Air quality readings for Pattaya and Bangkok on Saturday morning…


Keep in contact with The Thaiger by following our
Facebook page
.
Boxer wants officers prosecuted after false imprisonment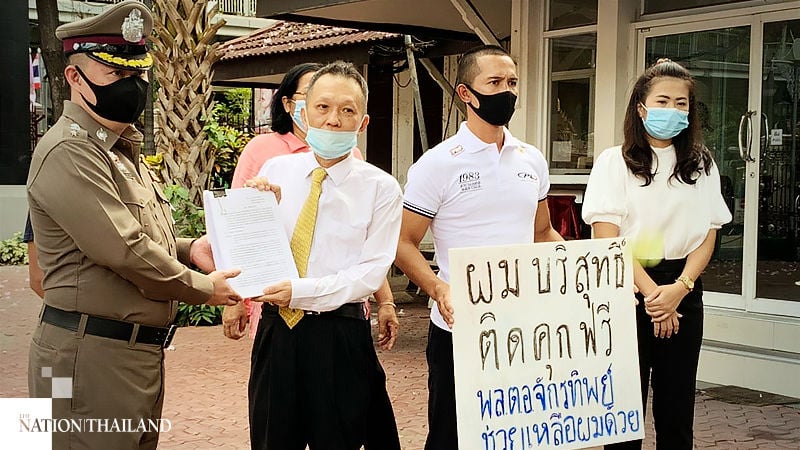 A former boxer recently released from custody for drug trafficking charges claims he was wrongfully imprisoned and is calling on the national police chief to prosecute the officers that filed the drug charges. He has submitted documents to Thailand's police chief Chakthip Chaijinda as evidence he had been wrongfully imprisoned for 14 months. Now he's demanding justice and wants the police who arrested him investigated and prosecuted.
Atchariya "Max" Wirotesunobon was a WBC Asia super-lightweight champion. The title was stripped from him after he was arrested in 2018 at the Don Mueang International Airport in Bangkok on his way to a boxing match in Japan. He was accused of involvement with an operation to smuggle and sell more than 3 million methamphetamine pills.
Wirotesunobon was incarcerated for 14 months, but was acquitted and released last week. The only thing that linked him to the crime, he says, is that a car he sold to a dealership was used by people in involved in the drug smuggling operation. The car was sold in 2015. Others arrested in the operation said they were not associated with the boxer, and Wirotesunobon said he does not know them.
SOURCES: Bangkok Post | Nation Thailand
Keep in contact with The Thaiger by following our
Facebook page
.
Bangkok man shoots, injures friend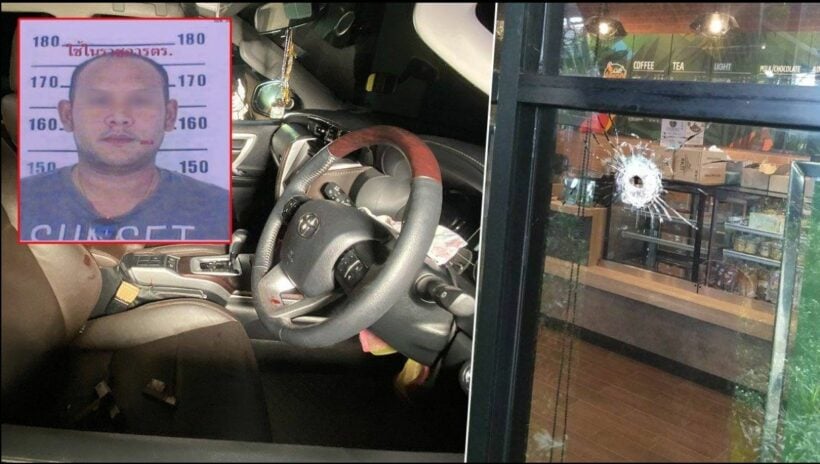 A Thai man has shot his best friend in Bangkok over the weekend after he found out his friend had an affair with his ex-wife. The 34 year old man, reported as 'Paratkorn', found photos of his wife and friend, 31 year old Pongsitthat. In a fit of rage, he shot and injured Pongsitthat.
Police say Paratkorn has a history of violence. He spent 6 years in prison for attempted murder and had also been arrested for drug and gun related charges. During Paratkorn's time in prison, his friend stepped in to help out his wife and daughter, and ended up having an affair with Paratkorn's wife.
Paratkorn shot at his friend who was sitting in his car at the time. Bullets hit his face and arm, injuring Pongsitthat. Another bullet hit a cafe, but no one else was injured. As of yesterday, Paratkorn has not been arrested and the Bang Khen Police Station are tracking him down.
SOURCE: Thai Residents
Keep in contact with The Thaiger by following our
Facebook page
.
Quality quarantine options for those who want some luxury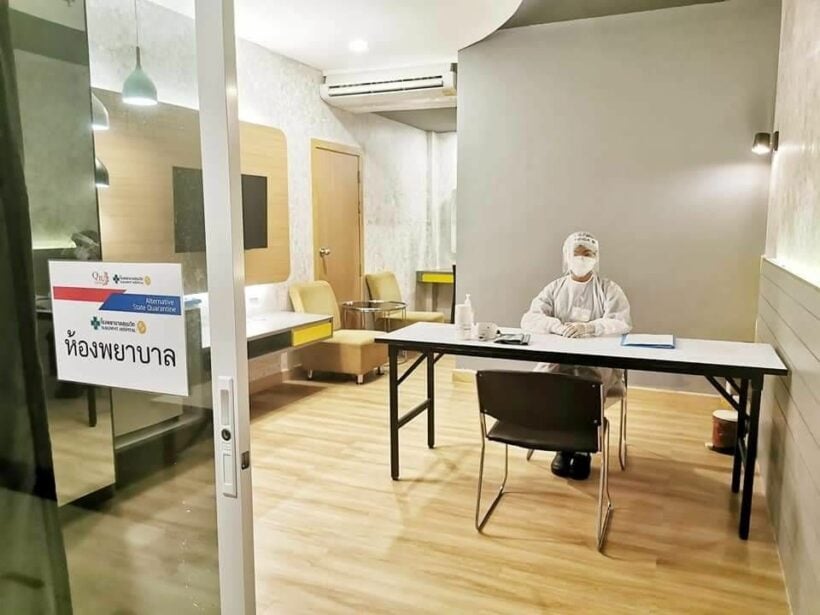 Private state quarantine options are available for those returning to Thailand and willing to pay a hefty price. The 14 day quarantine is required for everyone re-entering the country to prevent any possible spread of the coronavirus, but there are more luxurious options from hotels that have passed the test from the public health and defence ministries.
Around 90 guests so far have opted for the their mandatory quarantine at Qiu Hotel Sukhumvit. The hotel says they have received hundreds of enquiries about the alternative state quarantine service. The hotel is selling its quarantine package for 32,000 baht per person (for 14 days) which includes 3 meals a day. They are parenting with the Sukhumvit Hospital to provide, if needed, free ambulance service, coronavirus testing and a video call consolation with a doctor.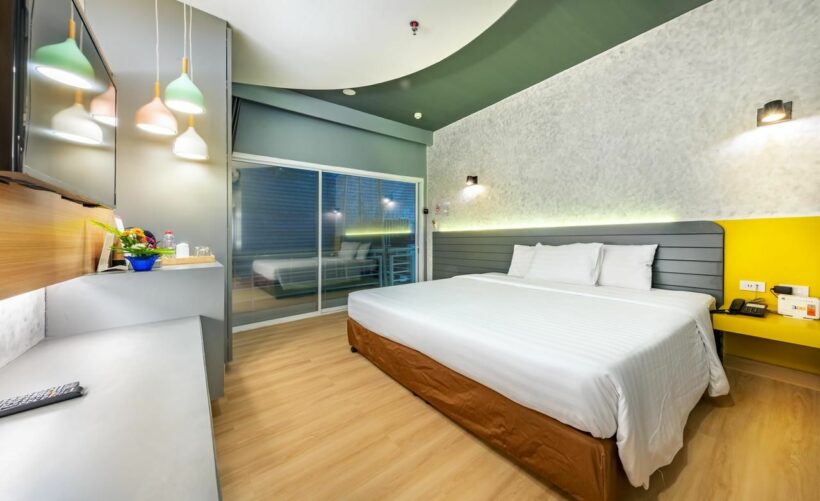 PHOTO: A room at the Qui Hotel, a step up from the state quarantine facilities
But Qiu Hotel is cheap compared to other alternative quarantine services. Other hotels include Movenpick Wellness BDMS Resort Hotel, Grand Richmond Hotel, Royal Benja Hotel and the Idle Residence. Prices at these venues range from 45,000 – 60,000 baht for a two week quarantine stay, according to hotels' Facebook pages.
Foreigners with work permits or permission from the labour ministry are allowed to enter the country, but they need health insurance, a health certificate and also need to be in quarantine for 2 weeks. They also need to be able to find flights to return to Thailand.
SOURCE: Nation Thailand
" Alternative State Quarantine "by Qiu Hotel and Sukumvit Hospitalท่านสามารถตรวจสอบรายชื่อโรงแรมทางเลือกสำหรับการกักตัวได้ทาง www.hsscovid.com หรือ https://www.naewna.com/local/490404

Posted by Qiu Hotel on Saturday, 2 May 2020
Keep in contact with The Thaiger by following our
Facebook page
.