200,000 methamphetamine pills seized in Pattaya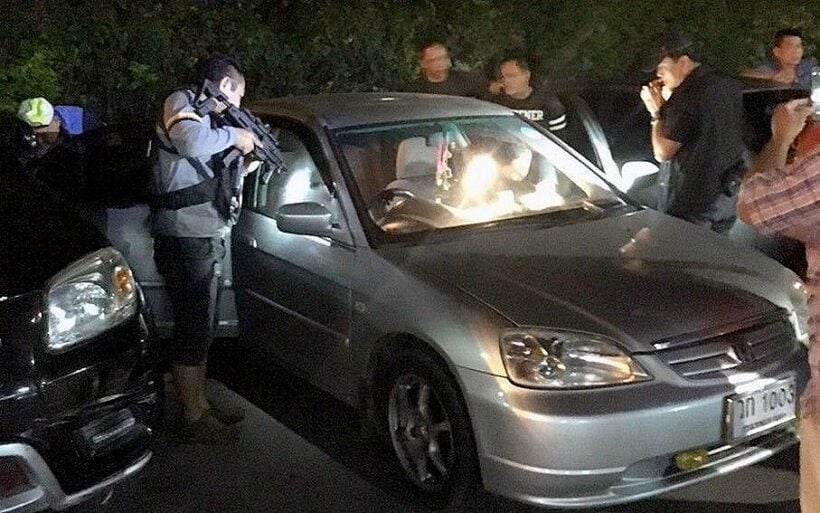 Police have arrested a 46 year old alleged drug muler along with 200,000 methamphetamine pills in Pattaya.
The suspect, 46 year old Sopon Saimee, has reportedly confessed to police that he was delivering drugs for a gang leader who was based in northern Thailand. He claims he was paid 3,000 baht per delivery of each 20,000 meth pill package.
Following a tip-off, Sopon was arrested earlier this week at a gas station on the Chon Buri-inbound lane of Sukhumvit Highway in northern Pattaya with 60,000 meth pills that he was delivering to a customer.
A further search at his apartment in Ayutthaya uncovered another 40,000 methamphetamine pills. Following questioning, police also retrieved another 100,000 pills beside Kanchanapisek Road in Bangkok's Bang Khae district that he was supposed to pick up at a later date.
Police say Sopon has been arrested for possession of 2,900 meth pills in Samut Prakan back in 2000. At that stage he was sentenced to 17 years in jail and released in July 2016.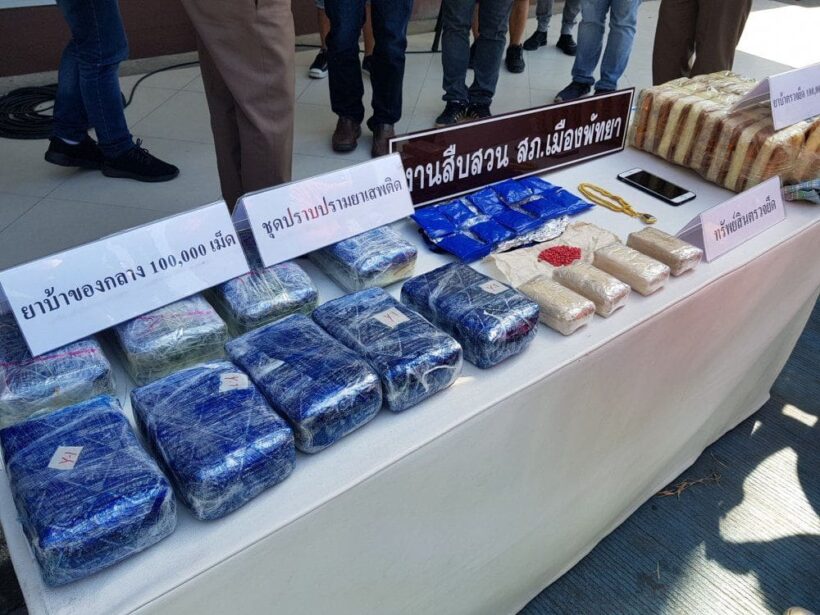 SOURCE: The Nation


Read more headlines, reports & breaking news in Pattaya. Or catch up on your Thailand news.
Deported Belarusian model, and seven others, detained in Moscow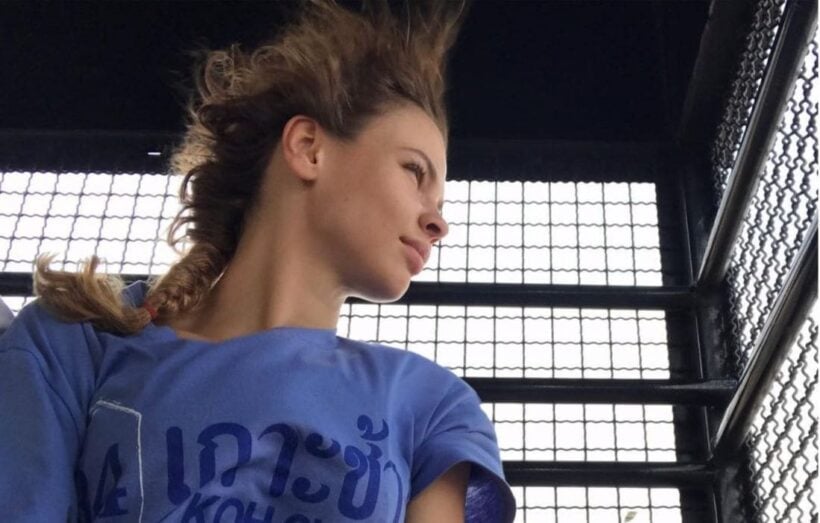 PHOTO: Instagram/nastya_rybka.ru
A woman who had claimed to have 'dirt' on Russian attempts to meddle with the US Presidential elections in 2016, is now in detention in Moscow.
Anastasia Vashukevich, aka. Nastya Rybka on social media, was deported from Thailand on Thursday after pleading guilty to charges including soliciting prostitution in a court case last Tuesday in Bangkok.
She, and seven others who were also deported over the Pattaya sex-training courses, arrived at Sheremetyevo Airport, Moscow, on Friday morning. Vashukevich was detained on suspicion of enticement into prostitution, according to state news.
"They speak very rudely!" she claimed in a text message.
"They say we must go with them for a couple of days somewhere!"
The deportees were detained by a group of people "in civilian clothes" who did not introduce themselves or say why she was detained, according to Anastasia.
Vashukevich came to world attention last year when, from her cell in Bangkok, publicly called for the US to help free her in exchange for information on alleged ties between the Trump campaign and Russia.
She was deported from Thailand on Thursday after she and seven others pleaded guilty at the start of their trial to charges including soliciting prostitution and "forming and being a member of a secret society" (translated).
The group were each sentenced to 18 months in jail but released to serve the remainder of their sentence on parole.
Belarusian 'sex trainer' deported from Thailand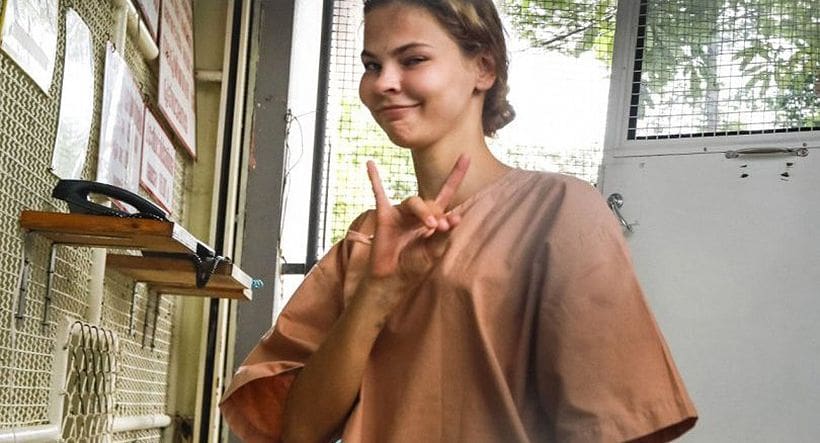 Anastasia Vashukevich, aka. Nastya Rybka, the Belarusian model who claimed she had 'dirt' on Donald Trump and Russian efforts to help win the US Presidency, has been shipped off to the airport and deported from Thailand.
She was convicted of participating in a "sex training course".
"I want to get a bed. I want to get a bed so much! I have been sleeping on the floor for nine months. Now, here, in the IDC (Immigration Detention Centre), I've got a pillow. I am awaiting my deportation, so I've got a pillow here. You cannot imagine how happy it makes me feel", she told Sputnik News in a phone interview from Thailand.
Along with seven others, she has been languishing in a Bangkok jail since police raided their 'sex classes'  last February in Pattaya.
Vashukevich claimed she had travelled to Thailand after becoming embroiled in a political scandal with Russian aluminium tycoon Oleg Deripaska, a one-time associate of Trump's former campaign director Paul Manafort. She then expanded the story with her promises to reveal details about Russian involvement in the 2016 US Presidential campaign, none of which could be verified.
According to AFP, Vashukevich pleaded guilty alongside seven others to multiple charges, including solicitation and illegal assembly at a Pattaya court on Tuesday. The court wound up the proceedings demanding the group be deported.
Vashukevich, along with most of her 'sex training class' associated boarded an Aeroflot flight for Moscow this afternoon.
Surachate Hakparn, the Immigration Chief, says the rest of the group would leave the country tonight.
Throughout the past year Vashukevich has pleaded with Thai authorities not to send her back to Russia saying that she would be in danger. She has more than 120,000 Instagram followers and has written a book about seducing Russian oligarchs.

PHOTO: Instagram/Nastya Rybka
Two Chinese arrested after fellow Chinese assaulted in Pattaya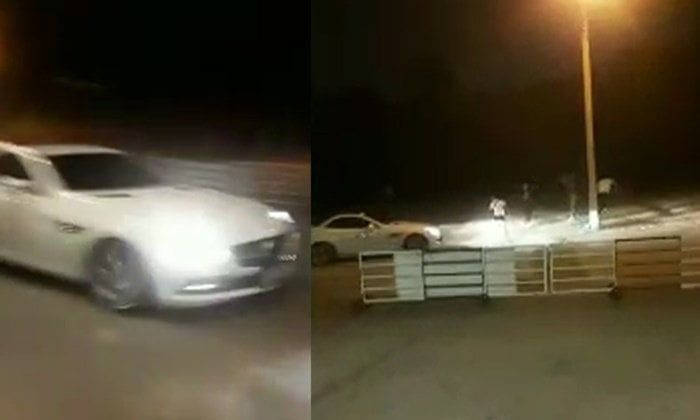 Two Chinese men have been arrested early this morning for allegedly assaulting a compatriot in Pattaya.
Police said 28 year old Zhang Hongxing and 33 year old Cao Lei were arrested at 1.30am while fleeing in two vehicles.
Cao and Zhang, in separate cars, were stopped at the North Pattaya Road before they turned onto Sukhumvit Road.
Police blocked the road after they were alerted that the two Chinese men were fleeing after they allegedly beat up another Chinese man behind the Tesco Lotus shopping mall and fled toward the North Pattaya Road.
The injured Chinese man was identified as 19 year old Huang Wanyou. He was admitted to the Pattaya Memorial Hospital.
Witnesses say they saw the three quarrel before Huang ran away and the two other followed him and attacked him.
SOURCE: The Nation