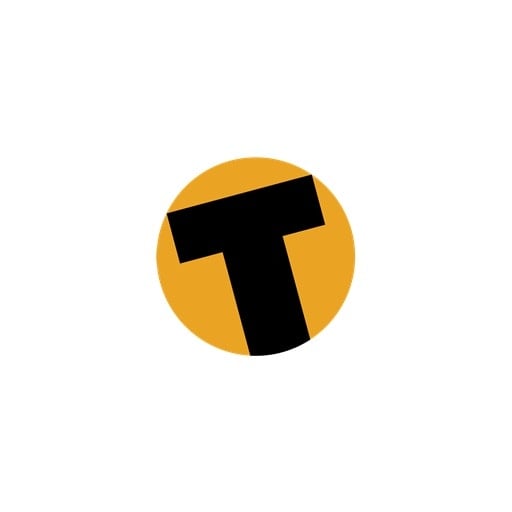 BANGKOK: Doctors performing the wrong operations on their patients are the stuff of medical malpractice lore, so perhaps it was inevitable in plastic-surgery-obsessed Thailand: a woman who went in for cosmetic eye surgery emerged from the operating theater with a nose job instead. Nattha Masa, 40, paid the Ruamphaet Clinic in her home province of Samut Prakan 8,000 baht to have an extra fold surgically added to each of her eyelids, thus giving her a more Occidental appearance. On the morning of February 15, she reported to the clinic, where she was given three sedatives and told to sleep for two hours. Later, a driver arrived from the MD Clinic on the first floor of the popular Mahboonkrong shopping center in Bangkok. He said he had been told to transport the patient there, where her procedure would be carried out. Arriving there in a dopey state at about 2 pm, K. Nattha was given three more pills and told to get changed and wait for plastic surgeon Dr Pradit Charoenpong, who would carry out the delicate procedure. The doctor arrived at about 6 pm and soon K. Nattha was on the operating table, where she received local anesthetic injections to her face. Once she was comfortably numb, the doctor started cutting away. "During the surgery, I heard his mobile phone ring three times. I thought it was strange that he kept telling the callers, 'I can't talk to you now, I am doing a nose job.' But I was just too groggy to say anything," K. Nattha explained afterward. When the work was done, K. Nattha was told to rinse out her mouth. But when she did so, it was full of blood – just as it had been when she had nose surgery eight years previous. The full extent of the botch-up became evident when she looked into the mirror and saw that it was her nose, not her eyelids, that was covered in gauze. When she complained that she was in for eye surgery, not a nose job, the doctor said. "Oh, why didn't you tell me that in the first place?" "He told me my nose was bad luck, and that's why he had to fix it," she said, adding that he then simply walked away when she tried to get an explanation, refusing to take any responsibility for having performed the wrong operation. She went to the clinic counter and picked up a bag of pills – you can't leave a clinic in Thailand without doing so – and then went back to the first clinic to complain. Dr Pairoj said he would take responsibility, and got on the phone with his colleague at the shopping mall. Later the same evening, Dr Pradit told the press that the first clinic had sent the patient to him without any information. Seeing the state of the patient's nose, which was out of alignment from her first surgery, he naturally assumed that a nose job was the order of the day. "I asked her how long it had been since her first nose surgery and told her I was going to fix her nose – but she didn't say anything," he explained, adding that he would refund 4,000 baht, do the eye surgery, and do any further work she wanted done on her nose free of charge. It was not reported if K. Nattha planned to take him up on the offer. Reports of such medical malpractice among Thailand's plastic and reconstructive surgeons raises some frightening prospects. Given the rising popularity of "gender reassignment surgery" in Thailand, one can only wonder how long it will be before some poor male patient goes in for a face-lift and ends up losing his family jewels.
Keep in contact with The Thaiger by following our
Facebook page
.
Man stung by scorpion hiding in bag of fruit
PHOTO: Wikiwand
A Bangkok man has taken to social media to warn fruit lovers to check fruit thoroughly before eating it, after he was stung by a baby scorpion hiding in a bag of langsat fruit.
Pennung Chaiyachit says he put his hand in the bag, which contained about 2 kilos of the fruit, when he felt a sharp pain as if his thumb had been cut.
Mr Pennung washed his thumb and poured some rubbing alcohol on it but, despite there being no visible wound or any bleeding, his pain began to get worse and he decided to drive to hospital.
While waiting to see a doctor, Mr Pennung did an internet search which revealed a breed of tiny scorpion that can live on langsat fruit and has particularly powerful venom.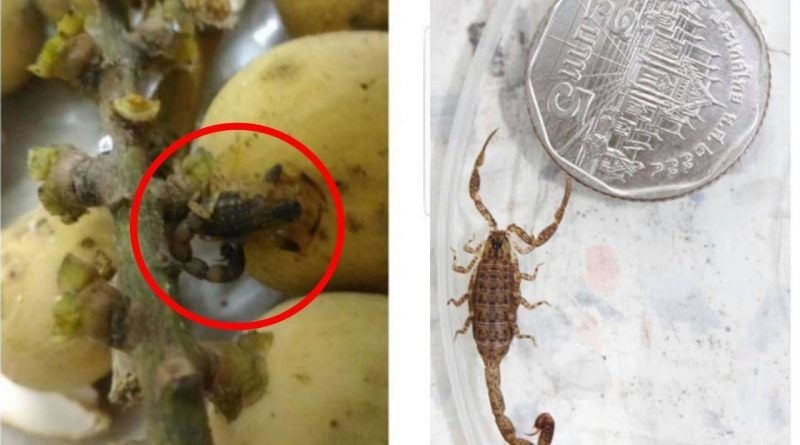 The doctor decided to keep Mr Pennung in overnight as a precaution, giving him antibiotics and administering pain relief through IV.
Mr Pennung documented his experience on Facebook as a warning to others, advising them to always check bags of fruit thoroughly and always wash fruit before peeling.
SOURCE: Thai Residents
Keep in contact with The Thaiger by following our
Facebook page
.
Pet leopard not a hit with neighbours in Chonburi, Thailand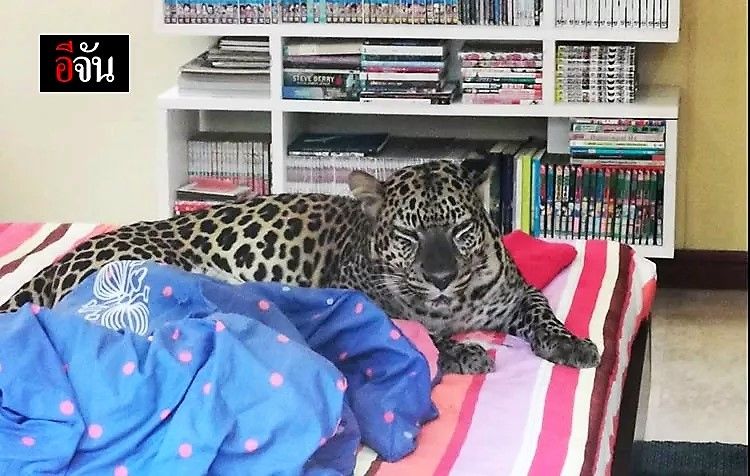 A couple in Chonburi, eastern Thailand, have not ingratiated themselves with neighbours after it was revealed they're keeping a pet leopard in their home.
It's understood that a Thai woman known as Nittiya, and her foreign husband, nationality unconfirmed, have just recently moved to the area from Chiang Mai, and news of their unusual pet has put neighbours very much on edge.
The couple have just had a visit from the Thailand Wildlife Enforcement Network (Thailand-WEN) after anxious villagers notified officials, saying they believed the leopard had been acquired illegally.
They added that the leopard was living in the couple's home and being treated as a pet, expressing concern that it could escape and attack people.
Yesterday, officials visited the home, which is surrounded by a 3-metre-high wall. Nittaya explained that the couple have had the leopard – named Typhoon – since it was born 4 years ago, producing the required documentation for inspection.
Officials agreed that the couple have the right to keep the leopard, but will need to apply for a new licence to keep it in its new location.
SOURCE: Thai Residents
Keep in contact with The Thaiger by following our
Facebook page
.
JetSki crashes into shop in Kamala, Phuket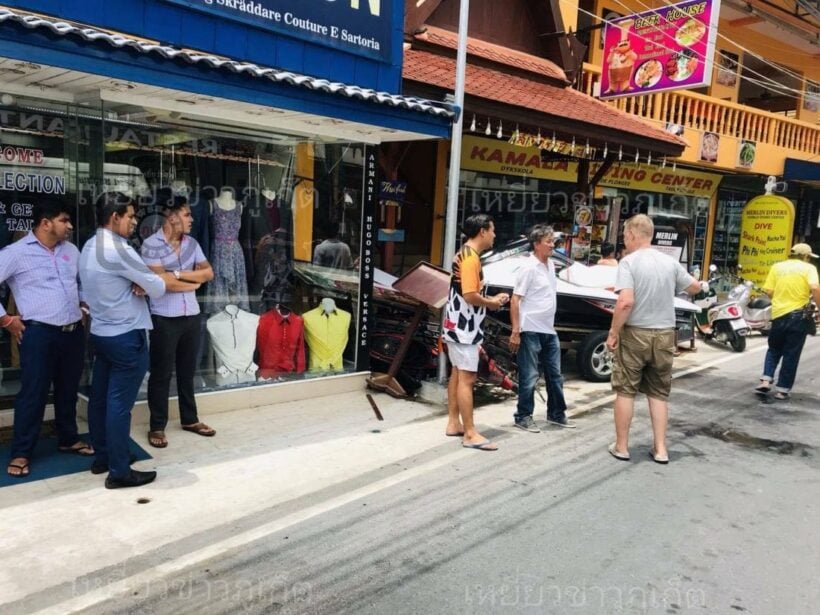 PHOTOS: Newshawk Phuket
Not often we get to write this headline… "JetSki crashes into shop in Kamala".
The jetski was being towed by a Saleng (motorcycle and side-car) through the streets of Kamala this afternoon when, for reasons we don't yet (probably brake failure), the whole shebang went AWOL and ended up running into the front window of some tourist shops.
The jetskis are a common sight going through the backroads of the various west-coast shopping areas at the start and end of each day, on their way to the beach to hire to tourists, usually in a convoy with the jetski staff riding shotgun on top.
This time it was a lone JetSki, being towed by a saleng, that somehow veered off the street and into the roadside Kamala shops.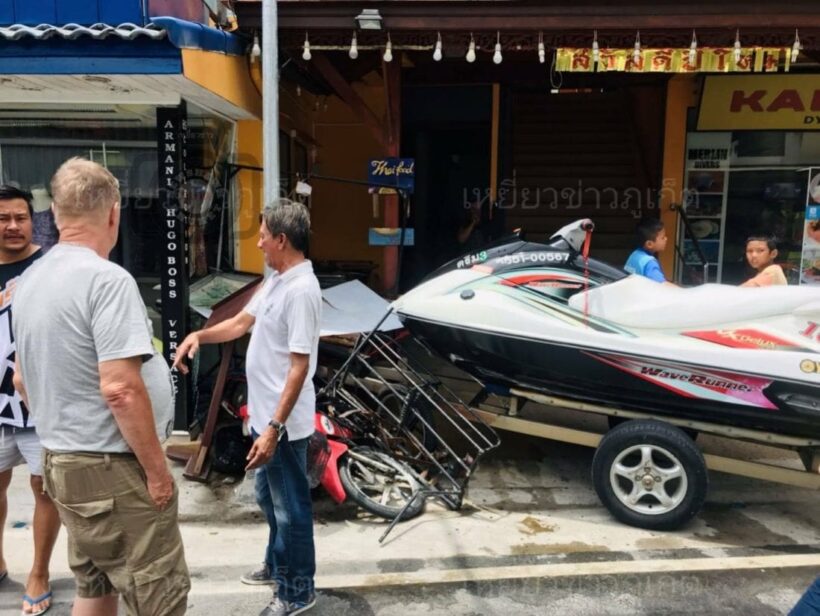 Keep in contact with The Thaiger by following our
Facebook page
.