What's the use of number plates if you can't read them?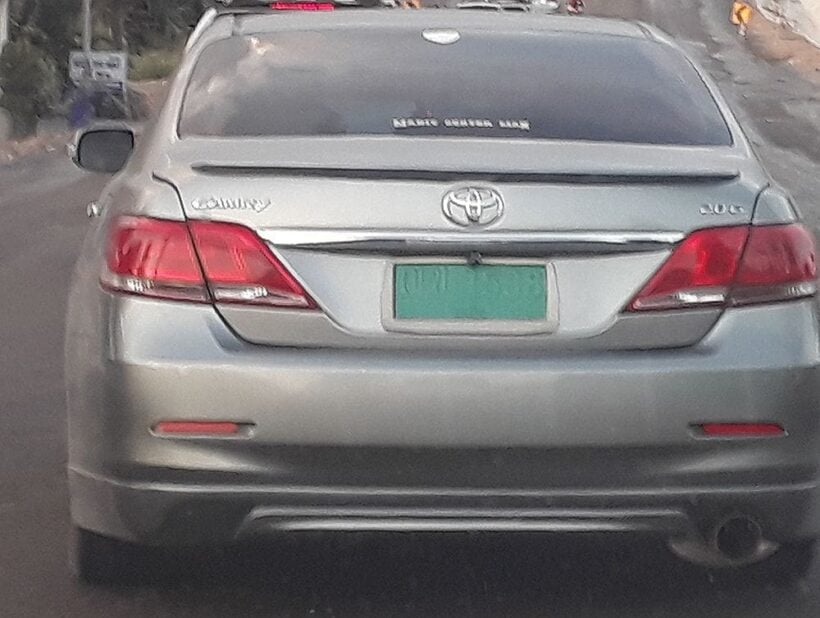 by DW (anonymously sent to The Thaiger)
Hiding in plain sight, and rarely noted—at least by anyone I've spoken with—are thousands of cars, vans, buses, trucks, and even motorcycles. Most are commercial vehicles … you know, the ones with green and yellow plates.
Now when I say they're "hiding in plain sight", I mean to say that yes, you can plainly see that it's a Toyota Camry, or white passenger van, but take a look at that license plate. Isn't it difficult to make out the numbers now that they're painted over with the same colour as the background?
Oh, wait a minute, maybe you're looking at one of those immaculate plates that have the highly reflective plastic covers. Yes, those ones that catch any bit of sunlight and bounce it back in such way that the plate numbers are near impossible to read.
Bad enough during the day, but at night, the glare from your own headlights is enough to blind you!
Speaking of which, there is another interesting observation to be made: Next time it's dark and you are in a line of cars waiting for the light to turn green, take a look around at the license plates.
You will likely see a lot of vehicles that have the small lights meant to illuminate the rear plate either not working or, dare I say, "modified" to disguise the numbers barely on display. If you're keeping tabs, you will also note that the vast majority of these modifications are associated with the green and yellow license plates.
Does that surprise you?
Now consider how many times you've seen vehicles racing through the streets, highways, and byways of this fine little island. And, for just a moment, stop and think, how many times have you noted green or yellow plates in those photos of horrific accidents that are all-too-often reported in our newspapers?
What of the speed cameras and prolific use of CCTV to monitor every street, lane, and intersection? Surely that must go some way to reducing the carnage. (It seems we hear less of drivers fleeing the scene, so maybe there is a return on the investment, after all.)
Now if disguising your license plate amounts to a traffic violation, you would be right to assume the police are missing an opportunity to collect a hefty sum in fines levied against perpetrators. Since speed cameras are effectively rendered useless in the face of 30% of vehicles carrying plates that are unrecognisable, there again is huge loss in revenue.
Well then, what to do? What to do?
Here's an idea: Police checks and road blocks are common enough; fines are given out for driving without a seat belt, no helmet, no insurance, improper registration or lack of a driving license, etc. So why not for license plates that are illegible, modified, or intentionally disguised?
What about a public reporting system that allows citizens to photograph a plate and send it directly to the police? Officers could issue fines from the comfort of their desks.
Before long, the practice of "hiding in plain sight" would lose its appeal. Instead of becoming more popular, it would diminish, possibly even stop altogether.
At the end of day, one has to ask: What is the purpose of a license plate if it cannot be read?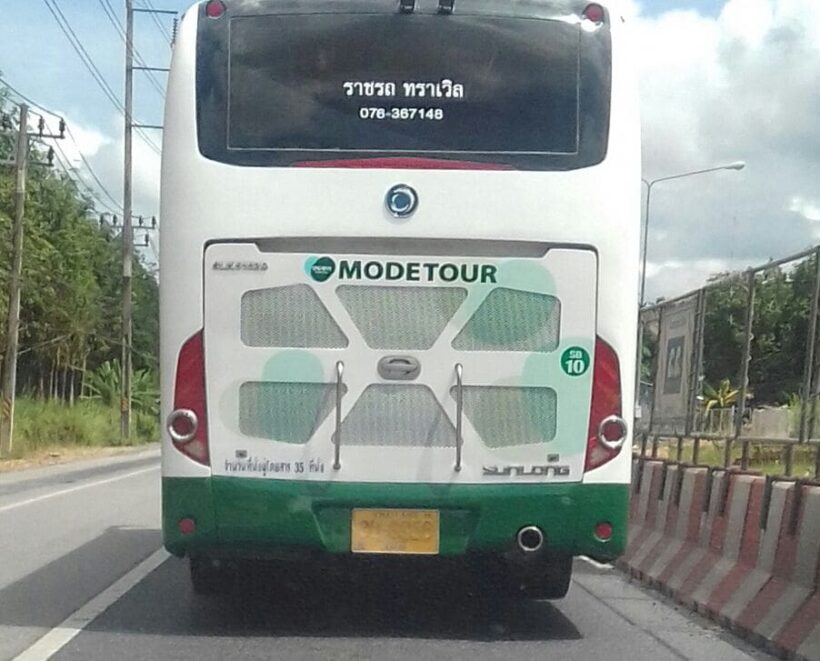 Join the conversation and have your say on Thailand news published on The Thaiger.
Thaiger Talk is our new Thaiger Community where you can join the discussion on everything happening in Thailand right now.
Please note that articles are not posted to the forum instantly and can take up to 20 min before being visible. Click for more information and the Thaiger Talk Guidelines.