Samui Times responds to Police accusations of 'fake news'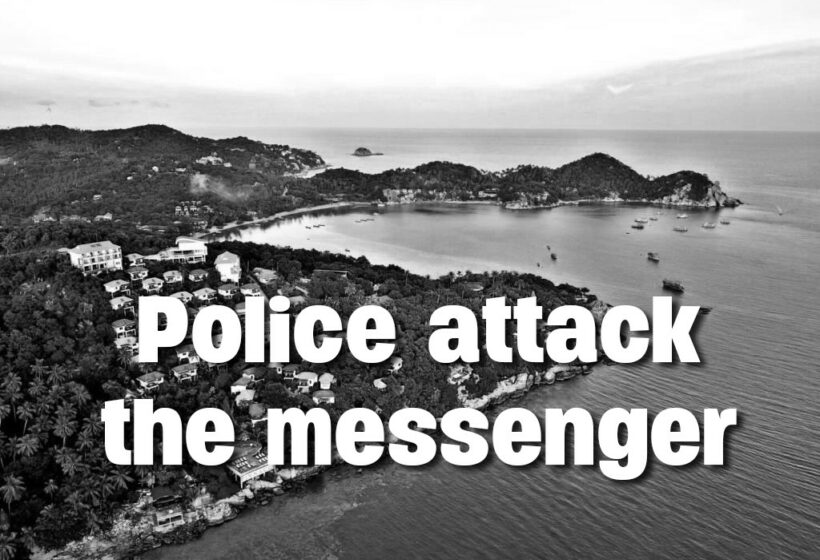 The media has become its own story today after Surat Thani, Koh Tao and Koh Phangan police and officials have accused Samui Times of spreading 'fake news', apparently the latest go-to explanation for any news that you disagree with.
Samui Times responds to allegations of spreading 'Fake News' and having a 'Vendetta' against Koh Tao
Sanook has reported that the Surat Thai provincial police chief had ordered that a committee be set up to investigate the claims made on social media and in the Daily Mail newspaper in the UK – Samui Times.
Samui Times have broken a number of stories about Koh Tao, subsequently followed up by police, about all too frequent mysterious deaths and disappearances on the Gulf island of Koh Tao – a popular tourist location for back-packers and divers.
The small island has attracted far more attention for its mystery deaths than for its natural beauty and crystal clear waters.
In the most recent case, Samui Times has printed a story and subsequently followed up by Thai and international media, about a 19 year old girl who claims she was drugged, robbed and raped – serious charges.
Samui Times, for their part, have stuck up for themselves with a published editorial…
As usual, rather than investigate crimes in a timely manner, the Thai authorities are blaming the messenger and accusing this publication of spreading fake news. (Read the full editorial from Samui Times HERE)
The response from police HQ in Bangkok, nearly two months after the alleged crime and a week after the story came to light, has been to send down the country's crime-fighting maestro, deputy chief of the Tourist Police, Maj. Gen. Surachete Hakparn. He now has a team on the ground on Koh Tao investigating the claims. The National Police Chief says he hopes the investigation will be wrapped up within seven days.
We can only hope that the current investigation led by Maj. Gen. Surachete Hakparn will uncover some of the inconvenient truths behind this and other unresolved mysteries on the island.
It is a serious matter for media to call into question the integrity of Thai Police. The police's best response is to conduct a thorough, transparent investigation.
We await the findings of this current investigation with great interest.
Keep in contact with The Thaiger by following our
Facebook page
.
"Auf Wiedersehen" to overstaying German on Koh Samui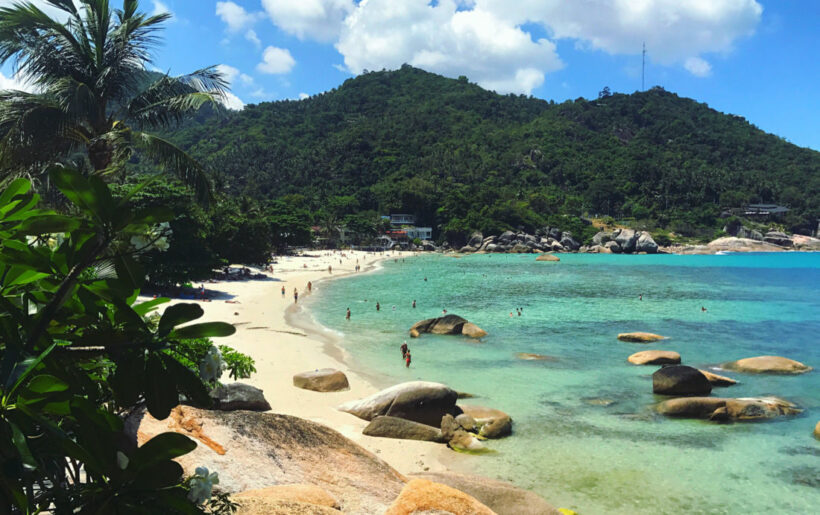 PHOTO: TripSavvy.com
A contingent of immigration and tourist police have arrested a 49 year old German who had overstayed his visa in the kingdom on Koh Samui for 14 days. He will likely be blacklisted from re-entering Thailand for a period following his overstay.
The man, identified only as Manfred L, was taken into custody near the Bo Phut market on the ring road that encircles the island.
Naew Na news agency, always the first with Immigration stories, says the arrest was in keeping with immigration policy and that the public could call 1178 to report violators. They published a picture of the arrested man with his face hidden by a graphic saying "bye".
We chose a pretty picture of Koh Samui instead.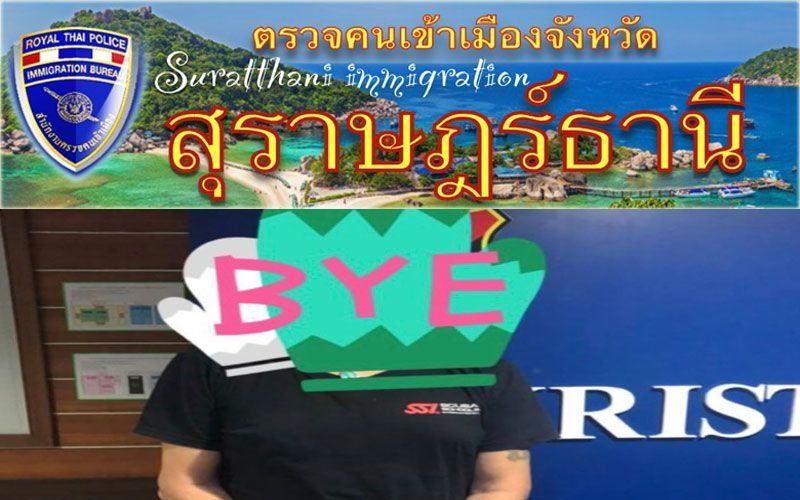 SOURCES: Naew Na News | Thai Visa
Keep in contact with The Thaiger by following our
Facebook page
.
Samui airport 'spy cam' taken offline after police raid home of British expat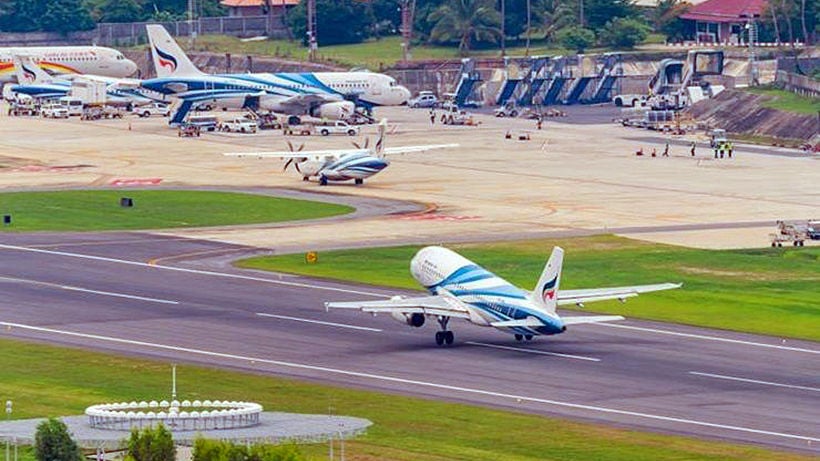 FILE PHOTO: panvimanresortkohphangan.com
Police, immigration and airport authorities have closed down a 'spy cam' that was providing real-time video of activities at Koh Samui's Airport.
Police headed to a house next to the Koh Samui Airport after complaints that a CCTV camera was recording take-offs and landings at the airport. The authorities deemed that the camera could pose a security risk.
The camera is one of many that give realtime views of locations on Samui for 44,600 followers on YouTube and Facebook. It is called "The Real Samui Webcam". The live cameras provide foreigners a snapshot of what is currently going on around the holiday island.
Authorities found a 72 year old British man whose passport and work permit were all in order. He works in the "detox" industry at a health company. He told police that the camera was located on his flat roof and had been put there by a friend. Channel 3 news reports the camera is now offline. The airport authority had claimed that the camera was a risk to security as the "airport is used by many important people".
But there are still plenty of live-streams of the Gulf island available. Looks like a nice day on Koh Samui!
SOURCE: ThaiVisa
Keep in contact with The Thaiger by following our
Facebook page
.
Russian man and his dog found dead on Koh Samui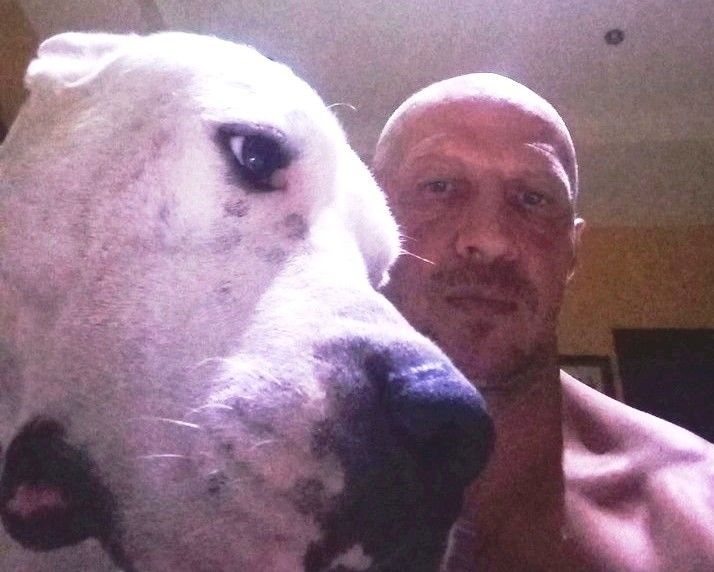 A 51 year old Russian man, identified as Vyacheslav Kolbunov, has been found dead at his home on Koh Samui.
A dead pit bull was also found in the room, with two other pit bulls discovered in an enclosure outside the home.
Koh Samui police and forensic officers discovered drug paraphernalia, along with a coffee cup and a glass containing brown liquid, which have been sent for testing. No signs of a struggle were found.
Mr Kolbunov's body was found on Friday night, after neighbours called police about a foul smell coming from the property. Police believe the man and his dog had been dead for several days.

Neighbours say the Russian had lived in the house for about 10 years and got along well with people. They say he loved animals and had three pit bulls and a cat.
Forensic experts will now carry out a postmortem examination, while Livestock officials will carry out checks on the pit bull. It's understood that Mr Kolbunov's gardener will also be brought in for questioning.
SOURCE: The Chiang Rai Times
Keep in contact with The Thaiger by following our
Facebook page
.